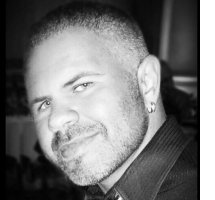 Greetings from ACFN of Rockland. I started my franchise in February of 2009 and installed my 38th machine this past November. I wanted to write something specific for franchisee's looking to develop a large franchise and share some insights that have helped me over the years.
I intended from the start to build a large franchise so I could eventually leave the corporate world behind. To be successful I knew I would need to actively drop leads, A LOT of leads. As well as work closely with Jim Diltz and the entire ACFN sales team to turn those drops into placements. For several years, I had the most active drops of any franchisee (600+ at one point) and to this day I continue to drop leads to develop new placement opportunities year after year.
I installed my first ATM in March of 2009 and over the years the ACFN sales team and I have generated 30 quality long term placements. Having had my own career in sales I have an appreciation for the countless hours of calling, hang-ups, and holding it takes to work through a company hierarchy to reach a decision maker. Sales has the most difficult job as only so much can be accomplished over the phone. Making myself available to meet with locations is of the highest priority because customers will expect us to work with their timeframes. My goal for every meeting is to leave with a high expectation that we will receive a signed agreement and a confirmed highly visible spot for the ATM to be placed. If obstacles like connectivity or décor become an issue I offer a wireless device or cabinetry. Whatever it takes to get the agreement signed because in the long term these expenses are nominal compared to the revenue over the life of a contract. If locations don't perform as expected equipment can always be used later in another location but I believe it's critical not to lose dollars because the deal requires a few more cents.
Growth cycles can be unpredictable which makes it important not to get discouraged and keep marketing. 2015 started for me with two placements then nothing for months. Then in the last few weeks of the year we replaced three competitor ATM's in hotel accounts the ACFN sales team had been working on for over a year. ACFN's team does a great job following up on leads – even the toughest ones that take a long time to close. To date my longest lead took nearly five years and three management changes to close from when it was first dropped. ACFN's marketing department provides lead lists each month. Prior to dropping those leads I use Google to look up other nearby business in the area that appear desirable to place an ATM. By sending those additional leads to Roxane to be qualified I'm able to maximize the number of drops I make per zip code when marketing.
When I started the franchise my technical skills were non-existent so in the early years Gershon and the tech support team helped get me through every repair possible. Now their role has become more proactive in notifying me of service needs before I visit sites via triton connects remote access and error reporting. I've found that keeping all my ATM's linked to triton connect even at the cost of a wireless device is worth the investment for the hours of travel time triton connect can save.
Over time parts will need to be replaced. To keep repairs moving smoothly I've learned to review the manual in advance which ensures I bring the correct tools necessary and can call tech support with any procedural questions before I am on site. I follow ATMGuru's Youtube channel as they post videos of common repairs done by the manufacturer technicians. To ensure all components and cables are reconnected correctly for more complex repairs I've found it helpful to use my cellphone to video record as I disassemble the ATM for reference. A portable smartphone tripod can be found inexpensively on Amazon.
Invest in contour wireless devices for location that don't provide reliable ATM connectivity. If a contour device saves two service calls a year, the device pays for itself. As well it avoids a return trip with parts should the ATM have a mechanical issue and the error code fails to be reported.
As the business grows invest in replacement parts. I've found keeping a spare SDD dispenser, keypad, contour device, and screen assembly on hand maximizes ATM uptime. As well, it's less expensive to buy spare parts to keep on hand compared to the cost of responding to a service call to remove malfunctioning part, place the ATM out of service, and incurring overnight shipping fees from Triton. Additionally, this avoids the ATM being down for several days leading to further loss of revenue.
As an aside in April of 2015 I began researching my next business venture. Following the same due diligence process, I used with ACFN. I was surprised how many other franchise options presented a less complete business model, lower ROI per dollar invested, or required larger amounts of capital with a higher risk position compared to ACFN.
While I have been a franchisee for almost eight years ACFN continues to impress me. I would not have predicted after so many years that 2016 would be my biggest year for growth. I can't wait to see what we can do in 2017!
Ryan P - ACFN of Rockland