Maj. Gen. James "Hammer" Hartsell Joins DKI APCSS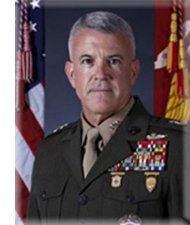 U.S. Marine Corps Maj. Gen. James "Hammer" Hartsell became the Interim Director, Daniel K. Inouye Asia-Pacific Center for Security Studies in November 2016. Hartsell has served as a US Marine for 35 years, both on Active Duty and in the Reserves. Most recently he served as Mobilization Assistant to Commander, U.S. Pacific Command. Hartsell is serving as the interim director until a new director is selected.

He replaces retired U.S. Air Force Lt.Gen. Dan "Fig" Leaf who retired after serving as the Center's Director for the last five years.

Leaf joined the Center in January 2012. He prioritized the U.S. Government's National Action Plan on Women, Peace, and Security as an imperative component of inclusion in security sectors. DKI APCSS is committed to fostering an inclusive security sector through engagement and executive education of security practitioners in the Indo-Asia-Pacific Region. Under his leadership, the Center also expanded its Security Sector Development program that focuses on effective and accountable security sector governance.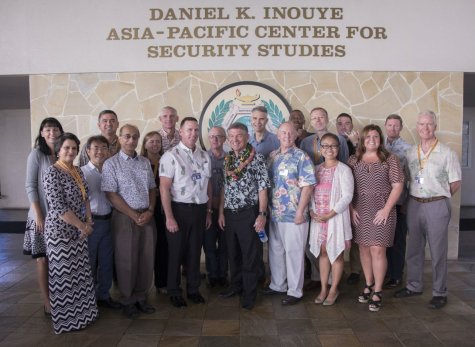 Outgoing DKI APCSS Director retired Lt.Gen. Dan Leaf (center) with some of the Center's College of Security Studies staff and faculty.
Security Sector Development Workshop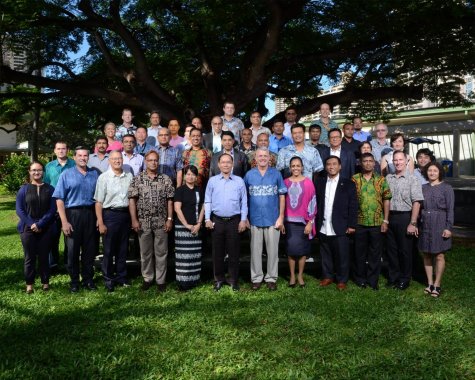 A workshop entitled "Security Sector Development: National Priorities and Regional Approaches" was held Dec. 5-9, 2016 . This five-day workshop brought together a cohort of six governmental officials from each of five Indian Ocean littoral nations: Bangladesh, Indonesia, Maldives, Myanmar, and Sri Lanka. These officials were commissioned to formulate a way forward in a particular area of Security Sector Development for their country and are drawn from ministries and agencies of Government relevant to management of that area.

Largest DKI APCSS class completes Asia-Pacific Orientation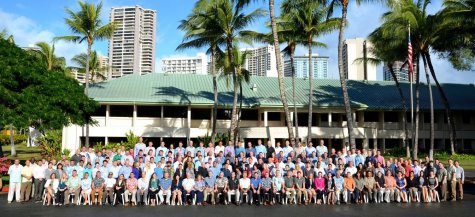 The Asia-Pacific Orientation Course held Jan. 23-27 included 157 Fellows from nine locations. While the Fellows were mostly U.S., 22 Fellows came from Australia, Canada, Fiji, Japan, Malaysia, New Zealand, Singapore and Taiwan. This was the largest number of Fellows to ever attend a DKI APCSS course. The previous record was 151 Fellows held in January 2015.

DKI APCSS supports Philippine workshop on strategic Communications

In November 2016, three faculty from the Daniel K. Inouye Asia-Pacific Center for Security Studies participated in a workshop hosted by the Republic of the Philippines Department of Foreign Affairs.

The two-day event was part of the DFA's preparation and planning for the Philippines' assumption of the ASEAN Chairmanship in 2017. Read more at this link.

Center bids farewell to two DKI APCSS professors

Professor Herman F. "Butch" Finley and Assoc. Prof. Thomas B. Peterman retired in January. Mr. Herman Finley had been a professor at the Center since 1996 and Mr. Peterman since 1997. Both have been extraordinary professionals and will be greatly missed.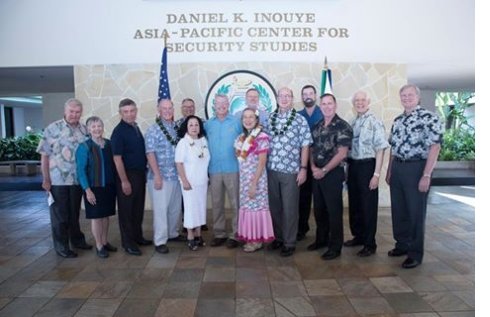 Attending the
retirement ceremony were DKI APCSS leadership from the past and present. From left to right is Amb. (Ret.) Charlie Salmon (former Foreign Policy Advisor); Amb. (Ret.) Lauren Moriarty (former Dean); retired Lt. Gen. Dan Leaf (former Director); Tom and Evelyn Peterman; Director Maj. Gen. James Hartsell (current Director); Evelyn and Butch Finley; Dean Carleton Cramer; Dr. Lee Endress (former Dean); retired Capt. Dick Sears (current Dean of Business Operations; 2nd Row (L-R) retired Brig. Gen. James Hirai (current Deputy Director); Mr. Brent Christensen (current Foreigh Policy Advisor); Dr. Jim Lackey (founding Director of DKI APCSS). See more at this link.

Faculty publications and media
In Session:
Comprehensive Crisis Management (CCM) Course

Feb 9 to Mar. 15
Upcoming:
Workshop: Violent Extremism in Southeast Asia
Mar. 21-23
Advanced Security Cooperation (ASC) course

Mar
. 30 - May 3
Workshop: Maritime Safety within the Asia-Pacific

Apr. 25-2
7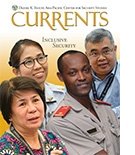 "Currents" magazine is now available online at this link. This edition highlights the Center's Women, Peace and Security program.
If you have a new e-mail address, please update your subscription to ensure you are getting the latest DKI APCSS updates. Mahalo.
If you have any questions please contact the editor at pao@apcss.org

.