Follow our craft beer adventures...
- Atlanta Cask Ale Exciting Lineup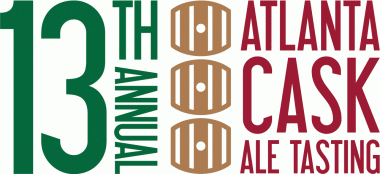 5 Seasons Brewing & Taco Mac Prado


Look below for the jaw-dropping lineup of 50 rare casks coming to our ATLANTA CASK ALE TASTING on January 21. Many of these beers will be available no where else! Beer brands are subject to change without notice.

If you don't have tickets yet, ask yourself "How can I possibly miss these amazing beers?" Please invite your friends and get tickets today to support the Atlanta Humane Society: www.AtlantaCaskAle.com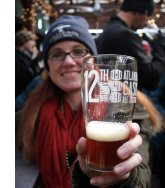 · 5 Seasons Prado Cherry Bomb Scotch Ale aged in a Heaven Hill barrel
· Abbey of the Holy Goats saison with elderflowers & spices
· Arches Brewing Southern Bel' Belgian Ale
· Black Diamond Mo-Rakinox IPA with experimental hops
· BlueTarp All I Want for My Birthday is a Big Booty Baltic Porter
· Burnt Hickory King Zeke
· Cedar Creek Dankosaurus IPA dry-hopped with Motueka
· Cherry Street Fidel Casktro bourbon barrel imperial stout with whiskey-soaked nibs & vanilla
· Coastal Empire Wild Kingdom Pomegranate Brett Sour
· Copper Creek Oatmeal Stout


· Creature Comforts Double Koko Buni
· Dry County Old 41 Oatmeal Stout with vanilla
· Eagle Creek bourbon barrel-aged River Street Praline Brown
· Founders Red's Rye with Mosaic hops.
· Fyne Ales Highlander Scottish 80/- hopped with Slovenian hops
· Fyne Ales Maverick classic British bitter hopped with Bramling Cross


· Fyne Ales Ragnarok imperial Jarl IPA
· Gate City Chocolate Raspberry Terminus Porter with cacao nibs & raspberries
· Harviestoun Old Engine Oil Engineers Reserve with ghost naga chilies
· Jekyll Southern Juice IPA dry-hopped with Citra & Simcoe
· JW Lees 2015 Harvest Ale aged in calvados barrels
· JW Lees 2015 Harvest Ale aged in sherry barrels
· Left Nut Squirrel Nut Zappers brown ale with pecans & coffee beans
· Lincoln Fill Station / Cherry Street Triple Chocolate Chunk with toasted coconut aged in Bella Meade barrels
· Max Lager's Choco-Mungo St. Mungo Scotch ale aged in a Four Roses barrel
· MAZURT The Dingo Drank My Stout with coffee, vanilla, cocoa nibs & a rare Australian honey


· Monday Night Something Pretentious Scotch ale with coconut, vanilla beans, cocoa nibs & burnt orange peel
· Moon River Cliffs of Insanity with chipotles & rum
· Old Golden Hen - A classic, hoppy UK golden cask ale
· Paradox Beer Company Skully #46 Osa Frambuesa sour brown with raspberries
· Red Brick Passion of the Bretts IPA with passion fruit
· Red Hare Funky Whabbit from chardonnay barrels with peaches, Brett & Lacto
· Reformation Brewery dry-hopped Jude Reserve Tripel with fresh pears & grapefruit
· Rivertown Brewing Roebling Imperial Porter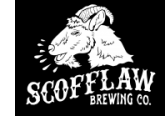 · Scofflaw Double Dry-Hopped Double Jeopardy
· Second Self A Hopwork Orange with Valencia orange juice & orange peel
· Service Brewing Ground Pounder Pale Ale with black pepper & lime zest
· Slice & Pint Cloud 9 Barleywine - the old Dogwood barleywine recipe
· Southbound Mystery Ship with Brett, dry-hops & 1800 Reposado soaked oak chips
· Southern Brewing Red N'Black Berliner with raspberries & blackberries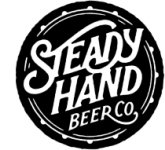 · Steady Hand Beer Company Anthem of the Sun blonde stout with coconut
· SweetWater Big Deep Black Stout with Meeker raspberries
· Terrapin Tart Cherry Wake-n-Bake
· Thomas Creek Class Five IPA dry-hopped with Galaxy
· Three Taverns Funk Yard oak-aged sour ale
· Twain's Salted Caramel English Strong Ale aged on American oak
· Urban Tree Ginger Zestanero spiced cider aged in a Nicaraguan rum barrel


· Variant Brewing / Dry County collaboration Imperial Breakfast Stout
· Wicked Weed Cuban Coffee Stout aged in bourbon barrels with coffee, peppers, chocolate & spices
· Wild Heaven American wild ale with tart cherries
· Wrecking Bar Coffee Coconut Barrel-aged Siberius Maximus Imperial Stout





- Celebrity Guest Judges at Atlanta Cask Ale Tasting

January 21's Atlanta Cask Ale Tasting is proud to announce three prestigious guest beer judges who will participate in our morning blind panel to award prizes to the best classic and specialty casks of the day.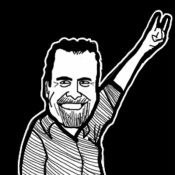 Mitch Steele
- the famed, iconic, former brewer for Stone - now plans on starting the exciting new American Beer Works brewpub in Atlanta this year. Mitch literally wrote the IPA book -
IPA: Brewing Techniques, Recipes and the Evolution of India Pale Ale
. Be sure to come to ACAT and say "hi" to Mitch.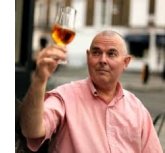 One of Owen Ogletree's best UK friends, London beer writer Des de Moor was recently awarded the coveted Beer Sommelier accreditation by the Beer Academy, part of the Institute of Brewing and Distilling. Des also authored the CAMRA Guide to London's Best Beer Pubs & Bars.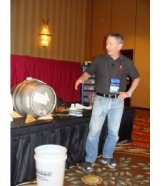 Chicago's
Steve Hamburg
is on the board of the Chicago Beer Society and ranks as one of the United States' most knowledgeable cask ale enthusiasts. He was a key player in the formation of the Chicago Real Ale Festival and gave Owen Ogletree his first tips in the proper care and serving of cask-conditioned ale many years ago.
Other judges on the Atlanta Cask Ale Tasting blind panel include...
Owen Ogletree of www.Brewtopia.info.
Bob Townsend from the AJC.
Ale Sharpton - AleSharpton.blogspot.com.
Phil Farrell - Grand Master III BJCP Judge.
Kerri Allen of www.BeerWench.info.
Larry Johnson from Southern Brew News.
Kimberly Charles of the Peach State Brew-Off.
Don Beistle from Southern Brew News.
Mark Hall - Award-winning homebrewer.
Sachin Patel - Owner of Five Points Bottle Shops in Athens, GA.
Dean Graves - Classic City Brew Fest associate director.
Samantha Jane Eaves - BJCP beer judge.
Ian McHarg of Country Malt Company.
- What's the "Good Word" in Duluth?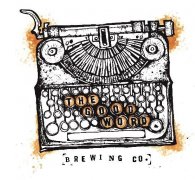 The owners of Brick Store Pub in Decatur are moving forward with construction of their new Good Word brewpub in Duluth.

BSP's Ryan Skinner notes, "Our beers at Good Word will be what we like to call 'community' as opposed to 'session' beers. Our focus isn't on lower alcohol, but on allowing our neighbors to consume multiple beers and enjoy impactful conversation in a comfortable environment. Our service will focus on personal interactions, not transactions and order-taking. Getting to know our guests and neighbors will allow us to serve them better."



Coastal Empire Nettles & Ross ESB is an extra special English-style bitter loaded with caramel malts that lend a toffee, raisin, toasted biscuit character. Elegant hops lightly balance the malt and provide a pleasing hop flavor and bitterness. The craft beer world needs to revisit classic styles such as this more often!




Wild Heaven Gravitational Wave Imperial Stout pours delightfully thick and viscous with a mild head of dark, mysterious foam. Malty sweet with loads of dark malt and espresso complexity, this potent ale is definitely for sharing or enjoying with dessert or a maduro cigar. This is a hearty ale to enrich the soul.




Burnt Hickory Freak Flag Third Strike Apricot Saison ranks as an American wild ale with a lovely complexity from Brettanomyces yeast and added apricots. The warming 8% ABV seems hidden by the fruity, earthy, sweaty complexity imparted by the Brett and other fermentation characteristics. This funky brew is as intriguing and deep as 2001: A Space Odyssey - without the pesky monoliths and space babies.




Cherry Street Bagpipe Warrior. Part of Cherry Street's exciting new program of bottling barrel-aged brews, this take on a strong Scottish ale spent part of its life in a luscious Macallan Scotch barrel. The malt profile melds perfectly with the scotch overtones, making for a deeply rewarding strong ale. Head to Cherry Street in Cumming, Georgia to sample more of brewer Nick Tanner's amazing barrel-aged concoctions.




Southbound Mystery Ship 100% Brettanomyces dry-hopped imperial red ale pours with a cloudy, dusky red appearance and a funky nose loaded with esters and Brett character. Sip the beer, and about 20 tropical and ripe fruit nuances come to mind. This beer certainly puts the "wild" in "wild ale."




Gate City Brewing Equatorious Triple IPA. Expect a full-bodied, warming malt backbone backed by a pleasant lineup of citrusy, tropical, earthy hops. Malt sweetness still shines through, along with a touch of alcohol warmth. Try this beer with chicken enchiladas slathered in red sauce. Yum.





Sierra Nevada German Style IPA. Part of Sierra's fun new 4-Way IPA Mixed Pack, this surprising recipe offers up clean, mild-mannered, honey-like German malts cavorting with a pungent gang of spicy, citrusy, piney American-style hops. Did this lead to a train wreck? Not in the least! The beer comes across as elegant, refreshing, hoppy and deeply drinkable.


- A Belgian Kind of Night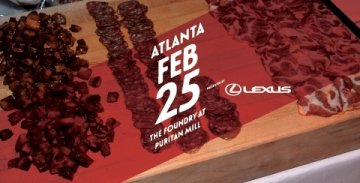 Nuit Belge
returns to Atlanta on
February 25, 2017
at The Foundry At Puritan Mill. Enjoy an evening of Belgian and Belgian-inspired beers paired with small plates from many of Atlanta's best chefs and restaurants. General Session tickets are $99, and Fisher's at Orange Beach Marina VIP Session tickets are $149. Find all the details at
www.nuitbelge.com
Participating Restaurants Include:
Porch Light Latin Kitchen
Empire State South
Local 3
Double Zero
King + Duke
5 and 10
Brush Sushi
Better Half
Nine Mile Station
Local Republic
Raw Bar by Murder Point Oyster Company
Chocolate Bar by Olive and Sinclair Chocolate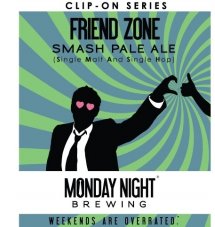 Monday Night


Friend Zone
SMASH Pale Ale

From our friends at Monday Night Brewing...

6.2% ABV | 35 IBUs

Details:
- Mandarina Bavaria hops
- Pilsner malt
- Pairs with fish, pizza, citrus and movie nights.
- Released: 01.08.2017

Description:
Once she tells you that she "loves you like a brother," you know you've been relegated to the Friend Zone. If that ever happens, and we hope it doesn't, this is your beer. A single light malt gives hints of honey to sweeten your day. Mandarina Bavaria hops lend an aroma of sweet orange peel to remind you that one day someone will find you "a-peel-ing."


- Brewtopia Events on Facebook & Twitter

CLICK HERE and hit the Brewtopia Events "like" button on Facebook to see live photos and news posts as we sip, quaff and sniff craft beer around the world. Also be sure to "friend" Owen Ogletree on Facebook.

Follow Brewtopia Events on Twitter.
COMING UP...
In February, Owen Ogletree takes 32 craft beer writers, brewers, pub owners and beer enthusiasts to Ireland to experience the best craft beers in the Emerald Isle.
Be sure to friend Owen Ogletree on Facebook to see his live video posts.