Exhibiting Author, Literary Vendor Applications Now Available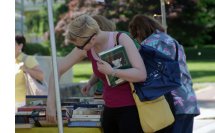 Authors, poets, publishers, non-profits or businesses relating to the book industry can now apply to exhibit at the Gaithersburg Book Festival.
As an exhibitor,
you'll have your own space where you can meet and interact with thousands of attendees and showcase your work, literary-related wares, services and programs.
With more than 20,000 attendees annually, the Festival gives exhibitors an opportunity to connect with avid readers and book lovers.
The exhibiting author application and literary vendor application are now available on the GBF website. Visit the website to find out more, and apply early to ensure you get a prime spot. All applications must be submitted no later than March 20, 2017.
NOTE: The Festival is no longer accepting applications for featured authors. Accepted authors will be notified by the end of February.
Book Riot Names GBF
"Awesome Book Event"

Book Riot this month included the Gaithersburg Book Festival among its "Awesome Book Events in Every State."
To be included on this list, the event must be annual or biennial and held in the same state every year. The article
only included events with a reader audience, as opposed to a writer audience. Preference was also granted to events with longer histories and more enthusiastic social media posts from attendees/authors.
The List of Featured Authors Continues to Grow
Our author recruitment team is adding new featured authors every day. Here' s a look at the newest authors to join our 2017 line-up:
~ Non-Fiction ~
Jennifer Keishin Armstrong grew up in the southwest suburbs of Chicago, where she spent most of her time putting on shows in her parents' garage, studying TV Guide, devouring "Sweet Valley High" books and memorizing every note of every George Michael song. This finally came in handy when she got a job at Entertainment Weekly, where she worked for a decade. She's now the TV columnist for BBC Culture and also writes for several other publications, including The New York Times Book Review, Fast Company, Vulture and Billboard. She's the author of The New York Times best-seller "Seinfeldia: How the Show About Nothing Changed Everything" and a history of The Mary Tyler Moore Show, "Mary and Lou and Rhoda and Ted."

Sidney Blumenthal is the former assistant and senior adviser to President Bill Clinton, and senior adviser to Hillary Clinton. He has been a national staff reporter for The Washington Post, Washington editor and staff writer for The New Yorker, senior writer for The New Republic and contributed to numerous additional publications. His books include "The Clinton Wars," "The Rise of the Counter-Establishment" and most recently, "A Self-Made Man: The Political Life of Abraham Lincoln."

Peter Cozzens is a recently retired Foreign Service Officer and the author of 16 critically acclaimed books on the Civil War and the American West. His most recent book, "The Earth is Weeping: The Indian Wars for the American West," was published by Alfred A. Knopf in 2016. It made several best books of the year lists, including the San Francisco Chronicle, The Seattle Times, Newsday and Amazon. In 2002, Cozzens received the American Foreign Service Association's highest award, given annually to one Foreign Service Officer for exemplary moral courage, integrity and creative dissent. Cozzens and his wife Antonia live in Kensington, Md.

Caroline Kitchener is an author and journalist living in Washington, D.C. She graduated from Princeton in 2014 with a degree in History and Gender and Sexuality Studies. Caroline is the author of "Post Grad: Five Women and Their First Year Out of College," forthcoming in April 2017. Her freelance work has appeared in The Atlantic, Vox and The Guardian.
~ Fiction ~

Emily Jeanne Miller was born and raised in Washington, D.C. After years of living in various western locales, she came back East, and now splits her time between Washington, D.C., and Cape Cod, Mass. Emily graduated from Princeton University and holds an MFA from the University of Florida. She has received fellowships from Yaddo, The MacDowell Colony and The Sewanee Writer's Conference. "The News From the End of the World" is her second novel.
~ Mystery/Thriller ~


Christina Kovac writes psychological thrillers set in Washington, D.C. "The Cutaway" is her debut novel. She worked for 17 years managing Washington, D.C., newsrooms and producing crime and political stories in the District. Her career as a television journalist began with Fox Five's Ten O'Clock News, and after that, the ABC affiliate in Washington. For the last nine years, she worked at NBC News for Tim Russert and provided news coverage for "Meet the Press," "The Today Show," "NBC Nightly News" and others. Christina lives with her family in suburban Maryland.

David Swinson is a retired police detective, who served 16 years with the Washington, D.C., Metropolitan Police Department. He is the author of "The Second Girl," which was one of The New York Times and Booklist's best crime fiction books of 2016. His next book, "Crime Song," will be released on May 2, 2017, by Mulholland Books/Little, Brown & Company. Swinson currently lives in Northern Virginia with his wife, daughter, bull mastiff and bearded dragon.
~ Children's ~

Phil Bildner is the author of numerous children's picture books, including the Margaret Wise Brown Prize-winning "Marvelous Cornelius," "Martina & Chrissie," "Twenty-One Elephants," "The Soccer Fence," "The Hallelujah Flight" and "The Unforgettable Season." He is author of "A Whole New Ballgame" and "Rookie of the Year," the first two books in the middle grade Rip & Red series, and he is also the co-creator of The New York Times best-selling middle grade chapter book serial, "Sluggers." A former middle school teacher in the New York City public schools, Phil spends much of the year visiting schools around the country conducting writing workshops and talking process with students. He lives in Newburgh, N.Y., with his husband and dog.

Brian Floca is the author-illustrator of the 2014 Caldecott Medal winner "Locomotive," the Robert F. Sibert Honor books "Moonshot: The Flight of Apollo 11," "Lightship" and "The Racecar Alphabet," as well as other picture books. He has illustrated "Avi's Poppy," winner of the Boston Globe-Horn Book Award; Jan Greenberg and Sandra Jordan's "Ballet for Martha: Making Appalachian Spring;" Kate Messner's Marty McGuire novels; Lynne Cox's "Elizabeth, Queen of the Seas;" and the forthcoming "Princess Cora and the Crocodile," by Laura Amy Schlitz. Brian was born and raised in Temple, Texas, and currently lives and works in Brooklyn, N.Y.

Debbie Levy is no stranger to powerful nonfiction narratives for children. She is the author of "I Dissent: Ruth Bader Ginsburg Makes Her Mark," "We Shall Overcome: The Story of a Song," "Dozer's Run: A True Story of a Dog and His Race" and a number of other non-fiction and fiction titles. Before starting her writing career, she was a newspaper editor with American Lawyer Media and Legal Times; and was a lawyer with the Washington, D.C., law firm of Wilmer, Cutler & Pickering. She lives in Maryland with her husband.

Tom Lichtenheld doodled his way through school then worked as a sign painter, set designer, printer and art director. After a long career in advertising, he accidentally-on-purpose switched to creating children's books. His books are praised for their humor, expressive characters and rich detail. He's known for creating books that appeal to children and adults alike, and his portfolio of more than 20 books offers something for every age. "Goodnight, Goodnight, Construction Site," created in 2011 with author Sherri Duskey Rinker, has sold more than a million copies. The long-awaited sequel, "Mighty, Mighty, Construction Site," will be released in February.

Dave Roman is the author/illustrator of the "Astronaut Academy" series (winner of Maryland's Black-Eyed Susan Book Award) and writer of the graphic novels "Teen Boat! Race for Boatlantis" and "Agnes Quill: An Anthology of Mystery." He has contributed stories to "Comics Squad: Recess!," "Explorer: The Mystery Boxes," "Nursery Rhyme Comics" and "Goosebumps Graphix: Slappy's Tales of Horror." Roman is a graduate of the School of Visual Arts, has worked as an editor at Nickelodeon Magazine and lives in Astoria, NY. His latest

project is the all-ages webcomic, "Starbunny, Inc."
Chris Van Dusen is the creator of many outstanding books for children, including "The Circus Ship" and "Randy Riley's Really Big Hit." He is also the illustrator of "President Taft Is Stuck in the Bath" by Mac Barnett and the best-selling "Mercy Watson" series by Kate DiCamillo. His book "Hattie and Hudson" will be released in May. He lives in Maine.
~ Young Adult ~

Michelle Knudsen is a New York Times best-selling author of 45 books for young readers, including board books, picture books, early readers, and middle-grade and young adult novels. Her best-known book to date is the award-winning picture book "Library Lion," illustrated by Kevin Hawkes. "Library Lion" has been translated into 14 languages, is currently being performed as a musical stage production in Israel and South Africa, and was selected by Time Magazine as one of the Best 100 Children's Books of All Time. She is also the author of "Marilyn's Monster," illustrated by Matt Phelan and the Trelian trilogy of fantasy novels ("The Dragon of Trelian," "The Princess of Trelian" and "The Mage of Trelian") and the young adult novel "Evil Librarian," which was awarded the 2015 Sid Fleischman Award for Humor. Her new book, due out in February 2017, is the YA sequel "Revenge of the Evil Librarian." Michelle also works as a freelance editor and writing teacher, and is a member of the Writing for Young People MFA faculty at Lesley University. She lives in Brooklyn, N.Y.

Kimberly McCreight is The New York Times best-selling author of "The Outliers" and "Reconstructing Amelia," which was nominated for Edgar, Anthony and Alex Awards and also has been optioned for film by HBO and Nicole Kidman's Blossom Films. She also wrote the USA Today best-seller "Where They Found Her." Her most recent book, "The Scattering," is the second book in The Outliers Trilogy. Kimberly attended Vassar College and the University of Pennsylvania Law School, from which she graduated cum laude. She lives in Brooklyn, N.Y., with her husband and two daughters.

Meg Medina is a two-time Pura Belpré winner for her Young Adult novel, "Yaqui Delgado Wants to Kick Your Ass," and her picture book, "Mango, Abuela and Me." Her newest novel, "Burn Baby Burn," was named Best YA Book of the Year by NAIBA, and was long listed for the National Book Award. In 2014, Meg was named one of the CNN 10 Visionary Women in America for her work to support girls, Latino youth, and diversity in children's literature.

Caroline Tung Richmond is the author of the YA novels "The Darkest Hour" and "The Only Thing to Fear." She also works as a freelance writer whose work has appeared in the Baltimore Sun, Highlights for Children and USAToday.com, among other publications. She lives in the Washington, D.C., area with her family.
Carol Weston's new novel, "Speed of Life," is about 14-year-old Sofia, who thinks her life is over when really it has just begun. Carol has been an advice columnist at Girls' Life since 1994. Among her 16 books for kids, teens and adults are "Girltalk," which was translated into 12 languages, and seven diary novels about fifth-grade word nerd Ava Wren and fourth-grade traveler Melanie Martin. The New York Times called Ava and Pip a "love letter to language." Carol studied literature at Yale and has an M.A. in Spanish from Middlebury. She lives in Manhattan.

Booki Vivat
has been doodling somewhat seriously since 2011 and not-so-seriously since childhood. She grew up in Southern California and graduated from the University of California, San Diego. She currently works in publishing and lives in Brooklyn, N.Y. "Frazzled: Everyday Disasters and Impending Doom" is her first novel.
8th Annual Gaithersburg Book

Festival

Saturday

May 20, 2017

On the Grounds of

City Hall in

Olde Towne Gaithersburg, Md.

One Month Left for H.S. Students to Submit Entries for Short Story Contest
Time is running short for high school students who want to enter the Gaithersburg Book Festival's annual short story contest.
To participate in the short story contest, students must be enrolled in grades 9-12 at a public or private school, or be in a homeschool program, for the 2016-17 school year, and must reside in Maryland, Virginia or the District of Columbia.
Stories cannot exceed 1,000 words and must be emailed to contest organizers as a Word document by midnight ET on Friday, February 17, 2017.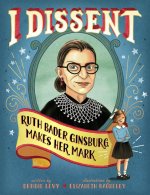 Congratulations to Debbie Levy!
Her latest book, "I Dissent: Ruth Bader Ginsburg Makes Her Mark," won the Association of Jewish Libraries' 2017 Sydney Taylor Book Award for Younger Readers, the Orbis Pictus Award Honor Book for 2017 and the Jewish Book Council's 2016 National Jewish Book Award in the children's book category.
Come hear from Debbie at the Festival in May when she will be discussing "I Dissent."
The Gaithersburg Book Festival thanks the newest organizations that have
pledged their support of our
~ Pavilion Sponsor ~
Activity Rocket
~ Literary Sponsor ~
Enterprise Holdings
~ Book Lovers ~
Book Club for Kids
with Kitty Felde

Hess Construction and Engineering

Kelly Irvine,
Graphic Designer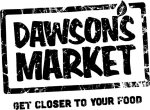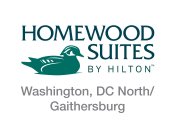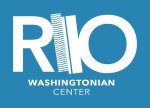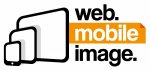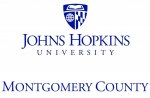 Let Yelp Know How Much
You Love the GBF


If you had a great time at the 2016 Gaithersburg Book Festival, let the world know.
We're now on Yelp.
Write your review today!
Stay in the Know for
#GBF 2017

Share the GBF News with your friends, family and book club members so they can see what we're up to for 2017.
Simply click the "Send to a Friend" button at the top of the newsletter to pass along this issue.
To become a regular GBF News subscriber, visit the Festival website and click "Join Our Mailing List."
Subscriber contact information will be used solely for the newsletter and will not be shared or sold to other parties.