How to Subscribe to IHR's Web Site

We invite practitioners to join our web site community with a listing of your holistic gifts and offerings for an investment of only $60 a year. With this investment y
ou will receive:
A listing on the web site for each modality or resource that you provide

A listing by the City that you practice in

Classes or events that you offer throughout the year can be posted

Your classes or events will be listed in this monthly newsletter
Practitioners Added to Web Site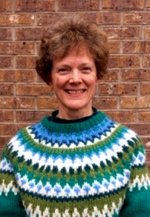 Margaret Taylor
I am a Reiki and Crystal Reiki Master. I have extensive training and experience in Shamanic and Reiki healing techniques. I have studied energy healing methods along with the Akashic Records. I am also an Ordained Minister. I have extensive experience providing distance and in person healing sessions. I have facilitated healing for many kinds of physical and emotional and spiritual injuries and illnesses in addition to assisting clients to receive intuitive guidance in their native language and reconnect with Divine Spirit and their own Guardian angels and spirit guides. Free supplementary service is extremely effective in supporting continued healing and connection to divine guidance.
Willow
Horse Run, LLC
Urbandale, IA

515-210-3513
Margaret.WHR@gmail.com
Iowa Holistic Resources Purpose

Iowa Holistic Resources is a website community for people looking for services

AND

for practitioners to list their services. Over 31,000 people have gone to the website looking for services.

The IHR web site provides a compilation of varied holistic approaches to wellness.
The web site is listed by: 107 cities at this time,

110 modalities, retreats and centers, and by monthly classes and events.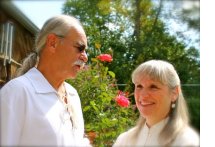 Cinda & Greg Morey

Certified Body Code and Certified Emotion Code Practitioner, Certified Advanced ThetaHealing Practitioners, Healing Touch Practitioners, Reiki Master/Teachers,
Ho'oponopono,

Ordained Ministers, Detoxification Footbath Treatments, Young Living Essential Oils Distributors, Nikken Wellness Consultants.
2017 Yearly Classes Listings

CLICK HERE TO VIEW UPCOMING CLASSES & EVENTS THROUGHOUT THE YEAR!
How To Send Classes for Newsletter
If you have a subscription to the web site CLICK HERE to learn how to send classes for the web site and newsletter.

TESTIMONIALS:
From: Deb Anders-Bond
Cinda does such a great job posting my classes to her website and newsletter. She's able to take all the information I provide, place it into the proper categories and format, plus even offers links to separate flyers. I am very impressed with her "techie" abilities. Wonderful! And THANK YOU!!!! Web
From: Thea Nicholas
I joined the IA Holistic network in January, 2009 and in February I was contacted by someone who lives in Marshalltown for information for one of my services. We met for a series of classes and I feel confident that she is in a much better place in her spiritual life as well as in accepting her hectic personal and business life. Without the networking and good work of the Iowa Holistic Resources, this wonderful opportunity for growth for both the client and my work in the world, I would not be in the place I am today. Thanks Cinda and Gary for our efforts on behalf of the entire healing community! Namaste!
Email and Web
From:

Ann Scholl Rinehart
"When new clients come to me, inevitably they discovered me through Iowa Holistic Resources website. I am so grateful for this powerful network Greg & Cinda have created. The investment is minuscule and easily paid for itself."
Email
and
Web
From: Laurie Moritz
I gained 2 clients in one week and both found me on your directory Bless you and your work.
Email
and Web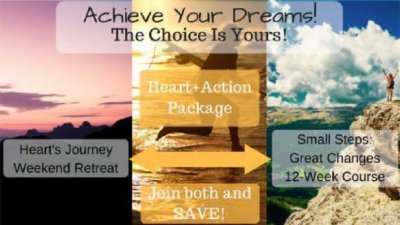 2017 is a Year of Great Change!

Choose change that empowers you with Jessica Ireland!

Heart's Journey Weekend Retreat
February 10-12, 2017

Dexter
, IA
It's no secret that many women tend to spend most of their time caring for others, often at the expense of their own desires. That is a sacrifice you no longer need to make. At this retreat you will learn what it means to be heart-centered, discover your true heart's desire, and how to go about following it, without making sacrifices!
www.JessicaIreland.org/HeartsJourney
Small Steps:Great Changes 12-Week Course
March-May, 2017
Des Moines
, IA
If you crave making positive changes permanent in your life, this course is for you. You'll discover just how powerful you are and how to harness this power to achieve your dreams. You'll learn how to move through blocks that always seem to get in the way. And at the end you'll find you've moved closer to your goals with more ease and speed than ever!
www.JessicaIreland.org/SmallStepsGreatChanges
Heart+Action Package
Ready to go all in and fully live into heart-centered action and your purpose? Sign up for both options and save!
www.JessicaIreland.org/HeartActionPackage
Small Steps:Great Changes
March 4-May 20, 2017
You know the dreams you've always had but never achieved because you're too busy/old/broke/lazy/(etc.)? Time to let go of that old story of why you "can't", and write a new story of how you did! You already possess what you need to create the life of your dreams, and this course will provide you with understanding, accountability, and the support you need to move ahead with ease and speed! If you crave making positive changes permanent in your life, this course is for you! Class meets Saturdays (alternating in-person and by phone) 9am-11pm, three meetings until 1pm. More information at www.JessicaIreland.org/SmallStepsGreatChanges or Jessica@JessicaIreland.org. Early bird price through February 9.
Des Moines
, IA
February 2017 Classes throughout Iowa

Click on Class Title for Details










DATE




CLASS




CITY













February 1, 2017



Claircognizance and Clairalience Class


Independence

, IA




February 1 & 15, 2017



Going Inward with Sounds and Vibrations of Himalayan Singing Bowls


Hiawatha

, IA




February 2, 2017



LifeYoga with Lindsay


Dubuque

, IA




February 2, 6, 9, 13, 16, 20, 23 & 27; 2017



Hatha Way Yoga

Hiawatha

, IA




February 3–5, 2017



Life = Change. Transitions: Rediscovering the Spark Within


Hiawatha

, IA




February 4, 2017



Reiki 1


West Des Moines

, IA




February 4, 2017



Inamojo for Children's Wellbeing - Coping with and expressing emotion


Maquoketa

, IA




February 4, 2017



LifeYoga with Lindsay


Maquoketa

, IA




February 4, 2017



Chakradance: Awakening the Chakras - Dance of Sensuality


Maquoketa

, IA




February 4-5, 2017



Learn to Heal with the Singling Bowls - level I - 12 hour course


Cedar Rapids

, IA




February 4-5, 2017



Sports Massage


Iowa City

, IA




February 4-5, 2017



Level 1 Touch Drawing Workshop – Art from the Heart


Independence

, IA




February 4 or 25, 2017



Feng Shui Basics


Cedar Rapids

, IA




February 5, 2017



Dances of Universal Peace


Des Moines

, IA




February 6, 2017



Green Cleaning with Essential Oils


Hiawatha

, IA




February 6 - March 27, 2017



Total Transformation


Virtual/anywhere




February 7, 2017



Conscious Aging Workshop


Hiawatha

, IA




February 7 & 21, 2017



Seeing IS Believing: Visio Divina at Prairiewoods


Hiawatha

, IA




February 8, 2017



Intro to Reiki – Will I like it?


Des Moines

, IA




February 8, 2017



Clairsentience Class


Independence

, IA




February 8 & 22, 2017



Cedar Valley Flute Society

Hiawatha

, IA




February 9, 2017



LifeYoga with Lindsay


Dubuque

, IA




February 10-12, 2017



Living Deep Down, to Heart's Journey Weekend Retreat


Dexter

, IA




February 11, 2017



The Resilience Advantage™ Program - Stress Awareness & Reduction Training


Iowa City

, IA




February 11, 2017



ReDiscovering Your Divine Essence


Edgewood

, IA




February 11, 2017



Inamojo for Children's Wellbeing - Explore self-esteem, confidence, courage


Maquoketa

, IA




February 11, 2017



LifeYoga with Lindsay


Maquoketa

, IA




February 11, 2017



Chakradance: Awakening the Chakras - Dance of Power

Maquoketa

, IA




February 11, 2017



Sacred Circle Gathering


Dubuque

, IA




February 11, 2017



Reiki I Workshop (Earn Reiki I Certification) - 5 hours


Cedar Rapids

, IA




February 13 & 27, 2017



Drumming for Healing


Hiawatha

, IA




February 14 & 28, 2017



Lectionary-Based Faith Sharing at Prairiewoods


Hiawatha

, IA




February 15, 2017



Clairaudience and Clairgustance Class


Independence

, IA




February 16, 2017



LifeYoga with Lindsay


Dubuque

, IA




February 17-19, 2017



Wintering Stillness Silent Directed Retreat


Hiawatha

, IA




February 17-19, 2017



Advanced Reiki Training & Reiki Master Training


Windsor Heights

, IA




February 18, 2017



Inamojo for Children's Wellbeing - Address jealousy, compassion, love


Maquoketa

, IA




February 18, 2017



LifeYoga with Lindsay


Maquoketa

, IA




February 18, 2017



Chakradance: Awakening the Chakras - Dance of Love


Maquoketa

, IA




February 18, 2017



Reiki II Workshop (Earn Reiki II Certification) - 5 hours


Cedar Rapids

, IA




February 18-19, 2017



Medical Massage


Iowa City

, IA




February 19, 2017



The Spiritual Dimension of Animal Companionship


Hiawatha

, IA




February 19, 2017



Shamanic Journeys, Extraction & Soul Retrieval


Des Moines

, IA




February 20, 2017



Day of Self Renewal


Hiawatha

, IA




February 20, 2017



Prayerful Singing Bowls


Hiawatha

, IA




February 20, 2017



Pain, Inflammation & Supporting Exercise with Essential Oils


Hiawatha

, IA




February 21, 2017



Rohr Discussion Circle


Hiawatha

, IA




February 22, 2017



Clairvoyance Class


Independence

, IA




February 22 – March 12, 2017



ThetaHealing Intuitive Anatomy


Marshalltown

, IA




February 23, 2017



LifeYoga with Lindsay


Dubuque

, IA




February 25, 2017



Inamojo for Children's Wellbeing - Effective communication, assertiveness


Maquoketa

, IA




February 25, 2017



LifeYoga with Lindsay


Maquoketa

, IA




February 25, 2017



Chakradance: Awakening the Chakras - Dance of Expression


Maquoketa

, IA




February 25-26, 2017



Hot Stone Massage


Iowa City

, IA




February 26, 2017



Winter Film Series: Divided We Fall

Hiawatha

, IA




February 28

or

March 1, 2017



Mindfulness-Based Stress Reduction (MBSR)


Hiawatha

, IA