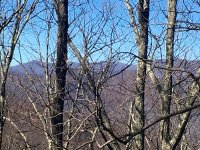 Long Range Views on nice building lot in Alpine Mountain gated community. 15 minutes to Asheville. $34,500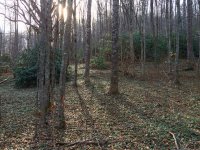 Spring is just around the corner and the vacation rentals are starting to book up quick. If you are coming into town to see the Biltmore Blooms then
Summit Cottage
is the place to stay. Just down the street from the Biltmore Estate and walking distance to all the restaurants and shops in Historic Biltmore Village.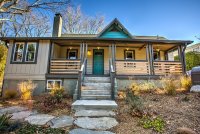 If you or someone you know needs more information on
real estate in Asheville and
the surrounding areas, contact:

Paula Marzella
www.realty828.com
Food Truck Season Returns
With Spring on the way, it's a great time to get out local for lunch. Food truck season is back in swing offering a full bouquet of flavors all over the city. A great one-stop shop is Asheville Food Park & Market at the corner of Amboy Road and State Street in the River Arts District. This culinary and craft bazaar across from Carrier Park features breakfast, lunch and dinner food truck alongside pop up boutiques; clothing, artists, yard art & sculptures and more. Read on...
See something fun?
Forward to a friend
Annual Orchid Festival Is A Must See!
The international orchid display is back at the NC Arboretum on Saturday, March 25 & 26, from 9 am - 5 pm. The Western North Carolina Orchid Society will host its 19th annual Asheville Orchid Festival inside the Arboretum's Education Center. World-class orchid growers and breeders along with regional orchid societies will exhibit for the annual show, with hundreds of orchids presented in carefully crafted orchid displays. Orchids will be for sale by vendors from Taiwan, Ecuador and across the United States. And if you want more talk about orchids, the Biltmore Estate has Orchid talks in the Conservatory until March 17.

Time For Spring Cleaning?
Spring is early this year in Western North Carolina.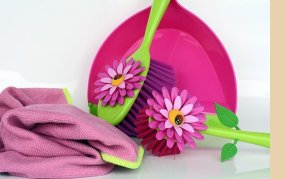 Whether you need a major overhaul, or just a little sprucing up, 'tis the season to be cleaning! Martha Stewart's Home Hand
book lists three pages of projects
for your seasonal deep clean.
REALTY 828 - Our brokerage name pays homage to the area code for all of Western NC. We take pride in engaging our amazing community, as well as providing unparalleled representation as a full-service real estate brokerage. We strive to be current, relevant, and in the Here and Now.
Visit our website, the hub of real estate and everything Asheville, REALTY828.com. K
eep up with us on your favorite social media platform.





If you missed any of our previous newsletters since our first in October of 2016, you can catch up on past issues at the 828 Update.