Mysteries, Bios and YA...Oh My! More Authors Added to 2017 Roster
Many new authors have joined our 2017 line-up in the last month. Check out the latest additions:
~ Mystery/Thriller ~

Laura Lippman is a New York Times best-selling novelist who has won more than 20 awards for her fiction and has been nominated for 30 more. Since her debut in 1997, she has published 20 novels, a novella and a collection of short stories. Her novel "Every Secret Thing," optioned for film by Academy Award-winning actress Frances McDormand, premiered at the Tribeca Film Festival in April 2014, starring Diane Lane, Elizabeth Banks and Dakota Fanning. Laura was a reporter for 20 years, including 12 years at The Baltimore Sun. She began writing novels while working full-time and published seven books about "accidental PI" Tess Monaghan before leaving daily journalism in 2001. She's a graduate of Wilde Lake High School in Columbia, Md., and attended Northwestern University's Medill School of Journalism. Laura lives in Baltimore with her husband, David Simon, and their daughter.

Adam Brookes
is a longtime journalist and foreign correspondent. Before moving to Washington, he was the BBC's Beijing Correspondent, based in China for six years. His first foreign posting for the BBC was to Indonesia as Jakarta correspondent. He undertook assignments covering the wars in Afghanistan and in Iraq, and reported from many other countries, including Pakistan, North Korea and Mongolia. His novels include "Night Heron" and "Spy Games." His third novel, "The Spy's Daughter," will be published in summer 2017. He lives with his family in Takoma Park, Md.
~ Non-Fiction ~

Tyler Anbinder is a history professor at George Washington University, where he teaches courses on the history of American immigration and the American Civil War. He is the author of two award-winning books: "Nativism and Slavery: The Northern Know Nothings and the Politics of the 1850s" and "Five Points: The Nineteenth-Century New York Neighborhood that Invented Tap Dance, Stole Elections, and Became the World's Most Notorious Slum." In October, he published "City of Dreams: The 400-Year Epic History of Immigrant New York." Tyler also has served as a historical consultant to Martin Scorsese for the making of "The Gangs of New York."

Tara Clancy's writing has appeared in The New York Times, The Nation, The Paris Review Daily and The New York Times Magazine. She is a Moth GrandSlam winner, frequent host of The Moth Mainstage live shows, and has told stories on the Moth Radio Hour, NPR's Snap Judgment, The Story Collider and Risk! Her memoir, "The Clancys of Queens," was a 2016 Barnes and Noble Discover Great New Writers pick.

Mary V. Dearborn is the author of six books, the most recent a biography of Peggy Guggenheim. She received a B.A. in English and Classics from Brown University and a Ph.D. in English and Comparative Literature from Columbia University, where she was a Mellon Fellow in the Humanities. She lives in Buckland, Mass. Mary's "Ernest Hemingway: A Biography" will be published by Knopf in May 2017.

Sally Mott Freeman was a speechwriter and PR executive for 25 years before launching her research for her book, "The Jersey Brothers: A Missing Naval Officer in the Pacific and His Family's Quest to Bring Him Home." After penning speeches for an FCC commissioner and later its chairman, she became the agency's spokesperson and News Media Division chief through one of the most tumultuous periods in FCC history. Sally was also a vice president at Fleishman Hillard, a global public relations firm, as well as communications vice president for two technology trade associations. Sally is serving her fourth term as board chair of The Writer's Center, the premier independent literary center in the mid-Atlantic.

William Hogeland writes and speaks on a variety of topics that illuminate connections between early American history and today's political and cultural struggles. He is the author of three books on founding U.S. history, "The Whiskey Rebellion," "Declaration" and "Founding Finance," as well as a collection of essays, "Inventing American History." His new book is "Autumn of the Black Snake: The Creation of the U.S. Army and the Invasion That Opened the West." Born in Virginia and raised in Brooklyn, William is a graduate of Saint Ann's and Oberlin. He began his career as a playwright, actor and performance artist with shows at the Kitchen, the St. Mark's Poetry Project and the Williamstown Theatre Festival. William lives in New York City.

Kay Redfield Jamison is the Dalio Family professor in Mood Disorders, professor of Psychiatry, at the Johns Hopkins University School of Medicine, and co-director of the Johns Hopkins Mood Disorders Center. She is also honorary professor of English at the University of St. Andrews in Scotland. She is co-author of the standard medical text on manic-depressive (bipolar) illness, which was chosen as the most outstanding book in biomedical sciences by the American Association of Publishers, and author of "Touched with Fire," "An Unquiet Mind," "Night Falls Fast," "Exuberance" and "Nothing Was the Same." Her memoir, "An Unquiet Mind," chronicles her own experience with manic-depressive, or bipolar illness. Her book about Robert Lowell, "Robert Lowell: Setting the River on Fire," will be published by Knopf in early 2017.

Joan Nathan is the author of 11 cookbooks including her upcoming work, "King Solomon's Table: a Culinary Exploration of Jewish Cooking from Around the World," coming out on April 4. Her previous cookbook, "Quiches, Kugels and Couscous: My Search for Jewish Cooking in France," was named one of the 10 best cookbooks of 2010 by NPR, Food and Wine and Bon Appétit magazines. Her books "Jewish Cooking in America" and "The New American Cooking" both won both James Beard Awards and IACP Awards. She is a regular contributor to The New York Times and Tablet Magazine.

Meredith Wadman has covered the politics of medical research from Washington for 20 years. Her new book is "The Vaccine Race: Science, Politics, and the Human Costs of Defeating Disease." She is a reporter at Science and was formerly a reporter for Nature and a contributing writer at Fortune. Her opinion articles have appeared in The New York Times, The Washington Post and The Wall Street Journal. A graduate of Stanford University and the Columbia Graduate School of Journalism, she began medical school at the University of British Columbia in her native Vancouver, Canada, and completed her medical degree as a Rhodes Scholar at the University of Oxford. She lives in Arlington, Va., with her husband Tim Wells, two teenage sons and two much-loved dogs.

Sharon Weinberger is a national security writer focusing on science and technology issues and a 2011 Alicia Patterson Foundation Fellow, reporting on "War 2.0," the Pentagon investment in social network analysis. She is the national security editor at The Intercept and the author of "Imaginary Weapons: A Journey Through the Pentagon's Scientific Underworld." Her new book, "The Imagineers of War: The Untold Story of DARPA, the Pentagon Agency That Changed the World," will be released in March 2017. She has written on military science and technology for Nature, BBC, Discover, Slate, Wired and The Washington Post, among others. Prior to her career in journalism, Weinberger worked as a defense analyst for System Planning Corporation (SPC), a research organization focused on national security.
Jeff Wilser is the author of "Alexander Hamilton's Guide to Life" from Three Rivers Press, as well as four previous books, including "The Good News About What's Bad For You… and The Bad News About What's Good For You." His writing has appeared in print or online in New York magazine, GQ, Condé Nast Traveler, TIME, Glamour, Cosmo, Esquire, mental_floss, Men's Fitness, Los Angeles Times, Chicago Tribune, The Miami Herald, The Baltimore Sun, Detroit Free Press and The Huffington Post. He has written about U.S. history, health, relationships, film, travel, monks, "Game of Thrones," hashtags and the folly of juice cleanses. He lives in Brooklyn, N.Y.
~ Fiction ~

Eleanor Brown is The New York Times and #1 international best-selling author of "The Light of Paris" and "The Weird Sisters," and the editor of the forthcoming anthology, "A Paris All Your Own: Bestselling Women Writers on the City of Light." Eleanor teaches writing workshops at The Writers' Table in Highlands Ranch, Colo., and at Lighthouse Writers Workshop in Denver, as well as at writing conferences and centers nationwide. An avid CrossFit participant, Eleanor is the author of WOD Motivation and a contributor to CrossFit Journal. Born and raised in the Washington, D.C., area, Eleanor lives in Colorado.

Keith Donohue is the author of five novels: "The Stolen Child," "Angels of Destruction," "Centuries of June," "The Boy Who Drew Monsters" and "The Motion of Puppets." "The Stolen Child" was on The New York Times best-seller list, and his work has been translated in two dozen languages, as well as being named on several "best book of the year" lists. Keith has spent most of his career as a writer for federal government agencies. A graduate of Duquesne University in Pittsburgh, Keith also holds a Ph.D. in English from The Catholic University of America. He lives in Wheaton, Md.

Ru Freeman is a Sri Lankan born writer and activist whose creative and political work has appeared internationally. She is the author of the novels "A Disobedient Girl" and "On Sal Mal Lane," a New York Times Editor's Choice Book. She is editor of the anthology, "Extraordinary Rendition: (American) Writers on Palestine," a collection of the voices of 65 American poets and writers speaking about America's dis/engagement with Palestine. She is the 2014 winner of the Janet Heidinger Kafka Prize for Fiction by an American Woman. She writes for the Huffington Post on books and politics. Ru is an activist and journalist whose work appears internationally. She calls both Sri Lanka and America home.

Lauren Grodstein is the author of four novels, including The New York Times best-seller "A Friend of the Family" and The Washington Post Book of the Year, "The Explanation for Everything." Her latest novel, "Our Short History," was published by Algonquin Books of Chapel Hill in March 2017. Lauren's work has been translated into French, Turkish, German, Hebrew and other languages, and her essays and reviews have been widely published. She directs the MFA Program at Rutgers University-Camden and lives in New Jersey with her husband, son and dog.

Orly Konig took a leap into the creative world of fiction after years in the corporate world, most of it in the space industry. She is the founding president of the Womens Fiction Writers Association and an active member of the Writers in the Storm blog. She lives in Maryland with her family. "The Distance Home" is her first novel.

J. Courtney Sullivan is a New York Times best-selling author of the novels "The Engagements," "Maine" and "Commencement." "Maine" was named a 2011 Time magazine Best Book of the Year and a Washington Post Notable Book. "The Engagements" was one of People Magazine's Top Ten Books of 2013 and an Irish Times Best Book of the Year, and has been translated into 17 languages. She has contributed to The New York Times Book Review, The Chicago Tribune, New York magazine, Elle, Glamour, Allure, Real Simple and O: The Oprah Magazine, among many other publications. She lives in Brooklyn, N.Y.

Ursula Werner is a writer and attorney currently living in Washington, D.C., with her family. Born in Germany and raised in South Florida, she spent most of her professional life practicing constitutional law, civil litigation, administrative law and family law. Throughout her legal career, Ursula continued her creative writing, publishing two books of poetry, "In the Silence of the Woodruff" and "Rapunzel Revisited." "The Good at Heart" is her first novel.
~ Children's ~

Doreen Cronin is the author of The Chicken Squad series, "Bloom," and many other New York Times best-selling picture books, including "Click, Clack, Surprise!;" "Click, Clack, Ho, Ho, Ho;" "Click, Clack, Peep;" "Click, Clack, Boo!;" "Dooby Dooby Moo;" "Thump, Quack, Moo: A Whacky Adventure;" "Bounce; Wiggle;" "Duck for President;" "Giggle, Giggle, Quack;" and the Caldecott Honor Book "Click, Clack, Moo: Cows That Type." She lives in Brooklyn, N.Y.

Maria Gianferrari was inspired to write "Coyote Moon" after her first coywolf sighting on a moonlit night in her own Massachusetts backyard. Maria now lives in Northern Virginia with her scientist husband, artist daughter and rescue dog, Becca. "Coyote Moon" is an ALA Notable Book, a Junior Library Guild Selection. She is also the author of the "Penny & Jelly" books, "Officer Katz & Houndini" and "Hello Goodbye Dog," forthcoming from Roaring Brook Press in July.

Kimberly Willis Holt is the author of many award-winning novels for young adults and children, including "Dear Hank Williams" and "When Zachary Beaver Came to Town," winner of a National Book Award for Young People's Literature. Born in Pensacola, Fla., Kimberly has lived all over the U.S. and the world. She now lives in Texas with her family.

Erin Entrada Kelly's debut novel, "Blackbird Fly" was a 2015 JLG Selection, SIBA Best Book of the South, finalist for the Pat Conroy Southern Book Prize, an ALA Notable Book, and received an APALA Honor Award for Literature and the Golden Kite Honor Award. Erin's second novel, "The Land of Forgotten Girls," was a NAIBA Book of the Year finalist, received the APALA Award for Children's Literature and was named one of the best contemporary books of 2016 by Booklist. Erin's third novel, "Hello, Universe," earned starred reviews from School Library Journal, Booklist, Publishers Weekly and Kirkus. Erin was raised in Lake Charles, La., but now lives in the Philadelphia area. Erin is mestiza and identifies as Filipina-American. Her mother is Visayan and lives in Cebu, which is why many of Erin's Filipino characters speak Cebuano rather than Tagalog.

Juana Medina was born and raised in Bogotá, Colombia. She is the illustrator of "Smick!" by Doreen Cronin and the author-illustrator of "One Big Salad." Juana has studied and taught at the Rhode Island School of Design and now teaches at the Corcoran School of the Arts and Design at George Washington University. She lives in Washington, D.C.

Jerdine Nolen is the beloved author of many award-winning books, including "Big Jabe;" "Thunder Rose," a Coretta Scott King Illustrator Honor Book; and "Hewitt Anderson's Great Big Life," a Bank Street Best Book of the Year; all illustrated by Kadir Nelson. She is also the author of "Eliza's Freedom Road," which was an ALA/YALSA Best Fiction for Young Adults nominee; "Raising Dragons," which received the Christopher Award; and "Harvey Potter's Balloon Farm," which won the Kentucky Bluegrass Award. Her other books include "Plantzilla" and "Irene's Wish." Her new novel is "Calico Girl."

Ted Sanders is the author of "The Keepers," a middle-grade series from HarperCollins Children's Books. The third book in the series, "The Portal and the Veil," comes out in October 2017. His short story collection, "No Animals We Could Name," was the winner of the 2011 Bakeless Prize for Fiction. His stories and essays have appeared in many publications, including The Southern Review, Georgia Review, Gettysburg Review and the O. Henry Prize Stories anthology. A recipient of a 2012 National Endowment for the Arts literature fellowship, Ted lives with his family in Urbana, Ill., where he teaches at the University of Illinois.

Sheila Turnage grew up on a farm in eastern North Carolina. A graduate of East Carolina University, she authored two non-fiction books and one picture book before she started writing about Mo LoBeau and Dale. "Three Times Lucky" is a Newbery Honor book, a New York Times best-seller, an Edgar Award Finalist, an E. B. White Read-Aloud Honor book and was included on seven Best Book of the Year lists. "The Ghosts of Tupelo Landing," the follow-up to "Three Times Lucky," is also a New York Times best-seller and has so far garnered five starred reviews. Today, Sheila lives on a farm with her husband, a dozen chickens and a flock of guineas.

Ru Xu grew up in Indianapolis and received a degree in Sequential Art from the Savannah College of Art and Design. She is the creator of the popular webcomic "Saint for Rent." "NewsPrints" is her first graphic novel. Her favorite things include historical fiction, fat birds and coffee-flavored ice cream.
~ Young Adult ~

Christine Kendall studied children's literature at the Southampton Writers' Conference and was named a semi-finalist in the 2014 River Styx Micro-Fiction Contest. Before becoming an author, Christine worked in the field of law firm talent management. She was honored to join the NAACP Legal Defense & Educational Fund Inc., to coordinate the 50th anniversary commemoration of the historic Brown v. Board of Education decision. "Riding Chance" is her first novel. She lives in Philadelphia.

Whitney Taylor is a YA writer that only speaks one language: Fangirl. When she's not devouring books, she spends her time taking selfies, obsessing over any TV show with a love triangle and eating way too much McDonald's. She's an English and Psychology major from Virginia who likes to pretend she's a supermodel from New York City. Her friends call her The Queen and she has a monogrammed robe to prove it.

Erin Teagan has a Master's degree in Science and worked in biochemistry labs for more than 10 years. Her debut middle grade novel, "The Friendship Experiment," came out in 2016 from Houghton Mifflin Harcourt. She is an avid reader and an active member of the Society of Children's Book Writers and Illustrators. Erin lives in Virginia with her family.
8th Annual Gaithersburg Book

Festival

Saturday

May 20, 2017

On the Grounds of

City Hall in

Olde Towne Gaithersburg, Md.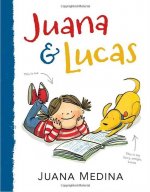 Congratulations to Juana Medina, who received the Pura Belpré Author Award for her book "Juana and Lucas," which she both wrote and illustrated. Juana's book "Juana and Lucas" is based on her childhood experiences. The humorous chapter book follows the day-to-day adventures of the invincible Juana, who's a young girl growing up in Bogota, Colombia.
Come hear from Juana at the Festival in May.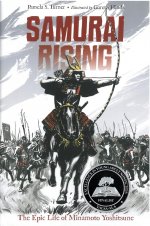 Gareth Hinds, a GBF alum, was a 2017 finalist for the Young Adult Library Services Association (YALSA) award for "Samurai Rising: The Epic Life of Minamoto Yoshitsune," which he illustrated. The book was written by Pamela S. Turner.
The Gaithersburg Book Festival thanks the newest organizations that have
pledged their support of our
Washington Independent Review of Books
Montgomery Community
Media

~ Pavilion Sponsors ~
Lakeforest Mall
~ Literary Sponsors ~
Asbury Methodist Village
LeafFilter Gutter Protection
Metropolitan Ballet Theatre & Academy
Montgomery College Early Childhood Education

Retail Properties of
America, Inc.

~ Friends of the Festival ~
Girl Scout Council of the Nation's Capital
Herman Parish and Karen Cramer with Amelia Bedelia

Penny Theater, Sponsored by Friends of the Library,
Quince Orchard Chapter

Silly Goose and Val Smalkin
St. Martin of Tours School
Let Yelp Know How Much
You Love the GBF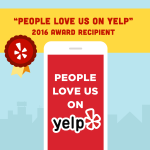 A lot of people love the Gaithersburg Book Festival!
If you had a great time at the Festival, let the world know.
Write your Yelp
review today!
Stay in the Know for
#GBF 2017

Share the GBF News with your friends, family and book club members so they can see what we're up to for 2017.
Simply click the "Send to a Friend" button at the top of the newsletter to pass along this issue.
To become a regular GBF News subscriber, visit the Festival website and click "Join Our Mailing List."
Subscriber contact information will be used solely for the newsletter and will not be shared or sold to other parties.