From Star Wars to Indiana Jones: Biographer Brian Jay Jones to Showcase "George Lucas: A Life"
at April 19 Event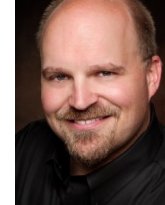 Join the Gaithersburg Book Festival, Johns Hopkins University Montgomery County Campus and Politics & Prose as they host "An Evening with Brian Jay Jones."
The event will take place Wednesday, April 19, 2017, 7 p.m. to 9 p.m. at the Johns Hopkins University Montgomery County Campus Gilchrist Hall Auditorium (9601 Medical Center Drive, Rockville, MD 20850).
Jones will discuss his latest book, "George Lucas: A Life," which is the first comprehensive biography of the influential creator of Star Wars and Indiana Jones.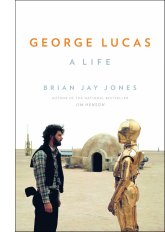 The book was named one of Kirkus's Best Books of 2016 and has been praised as "definitive" (New York Times), "whiz-bang" (People), a "must-read" (Parade) and deemed by Rolling Stone as "the one biography for casual and die-hard [Star Wars] fans alike."
Jones spent nearly two decades as a public policy analyst and speechwriter, before turning to biography in 2007. He is past president of Biographers International Organization. His first book, "Washington Irving," was acclaimed as the definitive biography of American literature's first popular author and pop culture icon. Then in 2013, he released "Jim Henson: The Biography," which was a New York Times best-seller. It also was chosen as the Best Biography of 2013 by Goodreads and a Top Ten book by CNN viewers.
Following his multimedia presentation, Jones will be available for signings.
This event is free, but seating is limited and available on a first come, first served basis. Doors will open at 6:30 p.m.
Politics & Prose will be on site selling copies of "George Lucas: A Life."
Exhibitor Applications Due Monday, March 20
Whether you're an author, poet, publisher, literary non-profit or have a business that relates to reading or the book industry, the Gaithersburg Book Festival provides you with a great opportunity to connect with avid readers.
Sign up to exhibit before Monday, March 20, and you can take advantage of early bird rates. After that date, a $25 late fee will be assessed.
Learn more about exhibiting or download the application at the Festival website.
The Author List—and Excitement—Continues to Build for #GBF17
In the last month, we've added even more top authors, including:
~ Non-Fiction ~
Veronica Chambers is a prolific author and journalist, best known for her critically acclaimed memoir "Mama's Girl," the young adult novel, "The Go-Between," and The New York Times best-seller "Yes Chef," which was co-authored with chef Marcus Samuelsson. She is the editor of "The Meaning of Michelle: 17 Writers on the Iconic First Lady and How Her Journey Inspires Our Own." She was a culture writer at Newsweek, an editor at The New York Times Magazine and the founding editor of Condé Nast's Glam Latina.

Jessica B. Harris is the author of "My Soul Looks Back" and one of a handful of African Americans who have achieved prominence in the culinary world. She is considered one of the preeminent scholars of the food of the African Diaspora and has been inducted into the James Beard Who's Who in Food and Beverage in America. Recently, she helped the Smithsonian Museum of African American History and Culture to conceptualize its cafeteria.

Mark K. Shriver is president of Save the Children Action Network in Washington, D.C. He created the Choice Program and is a former Maryland state legislator. His latest book, "Pilgrimage: My Search for the Real Pope Francis," was published in November 2016. His New York Times and Washington Post best-selling memoir, "A Good Man: Rediscovering My Father, Sargent Shriver," was published in June 2012 and received a 2013 Christopher Award. Mark lives with his wife, Jeanne, and their three children, Molly, Tommy and Emma, in Maryland.
~ Fiction ~

Jami Attenberg is The New York Times best-selling author of five novels, including "The Middlesteins," which was a finalist for both The Los Angeles Times Book Prize for Fiction and the St. Francis College Literary Prize, and has been optioned by Showtime, and "Saint Mazie," which has been optioned by Fable Pictures. She has contributed essays about sex, urban life and food to The New York Times Magazine, The Wall Street Journal, The Guardian and Lenny Letter, among other publications. Her most recent novel is "All Grown Up." She divides her time


between Brooklyn, N.Y., and New Orleans.
Katherine Heiny is the author of "Single, Carefree, Mellow," a collection of short stories. Her fiction has been published in The New Yorker, The Atlantic, Ploughshares, Glimmer Train and many other places. She lives in Washington, D.C., with her husband and children.

Jason Loewith is the artistic director of the Olney Theatre Center, where he recently directed "Sweeney Todd," "Angels in America," "Carousel," "Avenue Q," "How to Succeed in Business…" and the world premiere of Steven Dietz's "Rancho Mirage." As a playwright, Jason won Lucille Lortel and Outer Critics Circle Awards for Best New Musical for "Adding Machine: A Musical," which he co-wrote with composer Joshua Schmidt. He directed a dozen plays for Chicago's Next Theatre Company, where he served as artistic director from 2002-2008. Before joining the Olney Theatre Center, Jason proudly served four years as executive director of the National New Play Network. His book, "The Director's Voice, Volume 2," was published by TCG in 2012.
~ Children's ~

Alison Wilgus is a Brooklyn, N.Y.-based best-selling writer for comics and prose. "Flying Machines: How The Wright Brothers Soared " is her latest book. She has upcoming graphic novels – "Chronin" with Tor and non-fiction comics about aviation and human spaceflight for First Second Books. Her previous work has been has been published by Dark Horse, Del Rey, Nickelodeon Magazine and many others.
Festival Brings Literature to Life
in the Children's Village
The Gaithersburg Book Festival will bring literature to life for children of all ages through story time in multiple languages, performances, writing workshops and a multitude of activities in the Festival's Children's Village, sponsored by Activity Rocket and Washington Parent.
The Children's Village also will be the hub where more than 40 of today's best and brightest children's and teen/young adult authors will be featured in interactive presentations, readings and book signings. Other features of the Children's Village include:
Imagination Station
With storytelling, juggling, drama and dance performances, Imagination Station will bring literature to life:
Book Club for Kids with Kitty Felde: Watch a live, on-stage version of "Book Club for Kids," a 20-minute podcast where students from local elementary schools will discuss Kimberly Willis Holt's novel, "Blooming at the Texas Sunrise Motel," with a celebrity reader and the author.
Penny Theater: Sponsored by the Quince Orchard Chapter of the Friends of the Library, Penny Theater will perform "Curious George" and "Little Red Hen."
Silly Goose and Val Smalkin: Ventriloquist Val Smalkin presents a fast-paced, humorous 40-minute musical treat with puppets, dancing, singing and audience participation.
Mayor's Book Club Award: The Mayor and Junior Mayor of Gaithersburg will present awards to the third grade student and class that read the most books in a four-week competition, followed by entertainment by the Gaithersburg Elementary School Chorus.
Nicolo the Jester of Nicolo Whimsey: With his blend of poetry, music, juggling, comedy, character acting and audience participation, Nick Newlin performs as Nicolo the Jester of Nicolo Whimsey on stage and will present a 30-Minute Shakespeare Book Series at his booth.
Metropolitan Ballet Theatre & Academy: An original contemporary ballet program choreographed by Elizabeth Odell Catlett and Katerina Rodgaard is based on the poetry of Shel Silverstein.
Shannon Phelan: Once Upon A Pose, an imaginative adventure where children participate by acting out the story through yoga.
Twinbrook Tellers of the Dogwood 4H Club: Young storytellers do old-fashioned storytelling, with no books or props in hand.
Multilingual Story Time Tent
The Story Time Tent is a place where children and families can enjoy listening to stories in a variety of languages read by students from The Universities at Shady Grove.
Story House Trolley
Climb aboard the Story House Trolley to explore books about trolleys, trains, cars, buses and more. The unique space will feature wooden trains and tracks, crafts and costumes for creative selfies. Older kids should bring their knowledge of all things Hogwarts for a scavenger hunt throughout the Festival. Meet other wizards and uncover hidden clues in this literary game of magic.
Writing Workshops
The Children's Village will offer free writing workshops for children and teens, led by experts from local writing programs. Workshops will focus on activities such as how to write winning short stories, fiction, "how to's" and college essays; developing unique characters for comics; making a sketchbook; and journal writing for young sports fans.
Where's Waldo? Scavenger Hunt
This popular activity returns, with Waldo hiding throughout the Festival. Pick up your scavenger hunt entry form at the Where's Waldo Booth for a Children's Village-wide Where's Waldo hunt, sponsored by Candlewick Press. Children who find all of the Waldo cutouts around the festival grounds can enter a raffle to win a Waldo deluxe prize pack.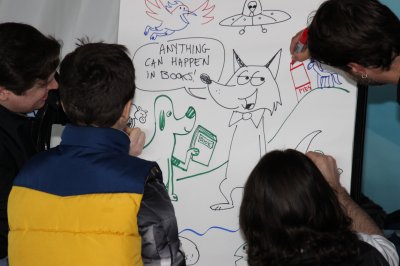 More Non-Stop Activities
Rocket Row: Here you will find fun and interactive activity booths, thanks to one of our top sponsors, Activity Rocket!
City of Gaithersburg Educational Enrichment Committee: Enter for a chance to win a basket of books for your Gaithersburg elementary or middle school's library! Participate in engaging activities, and discover all that the City of Gaithersburg has to offer to area families.
Scholastic, Inc.: Take a picture with Clifford the Big Red Dog, color, listen to a story or participate in Chalk Talks.
Girl Scout Council of the Nation's Capital: Identify your special reading place by making a creative bookmark.
Montgomery College Early Childhood Club: Join them in the Cat In The Hat and Friends Tent to learn more about the importance of reading to your child, enjoy story time, get your picture taken with the Cat In The Hat, do crafts or play a game.
Modern Eyes, LLC: Free vision screenings for kids and adults.
Pets On Wheels: Bring your favorite book and read to dogs.
St. Martin's School: Make a literary craft, take a selfie.
The Little Gym: Book and music activities from their Wonderkids Club and Kindermusick programs.
National Federation for the Blind: Learn how to read with Braille.
Stay in the Know for #GBF 2017
Share the GBF News with your friends, family and book club members so they can see what we're up to for 2017.
Simply click the "Send to a Friend" button at the top of the newsletter to pass along this issue.
To become a regular GBF News subscriber, visit the Festival website and click "Join Our Mailing List."
Subscriber contact information will be used solely for the newsletter and will not be shared or sold to other parties.
8th Annual Gaithersburg Book

Festival

Saturday

May 20, 2017

On the Grounds of

City Hall in

Olde Towne Gaithersburg, Md.

Now Seeking Volunteers for
Interested in spending the day rubbing elbows with today's literary stars and helping your community? If so, consider volunteering for the 2017 Gaithersburg Book Festival.
There are a number of volunteer opportunities still available.
Visit our website
to learn more.

Congratulations to one of the newest #1 New York Times best-sellers — "Mighty, Mighty Construction Site!" by Tom Lichtenheld.
Come meet Tom and have him sign your child's book at the 2017 Gaithersburg Book Festival.
The Gaithersburg Book Festival thanks the newest organizations that have
pledged their support of our
8th annual event.
~ Literary Sponsors ~
Adventist HealthCare
Maryland Center for the Book at Maryland Humanities
City of Gaithersburg Educational Enrichment Committee
Navy Federal Credit Union
Let Yelp Know How Much
You Love the GBF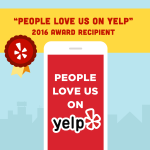 A lot of people love the Gaithersburg Book Festival!
If you had a great time at the Festival, let the world know.
Write your Yelp
review today!