Is Winter FINALLY Going to Be Over?

So spring break is upon us and all the lucky folks are packing bags and heading south. Next week doesn't look like a complete loss for those of us left behind but nothing close the the summery weather we have had already this year. Here's to hoping our traveling friends bring back the long awaited patio weather with them. I know I am ready for it!
Read on below for an article honoring James Cotton who passed away just yesterday. It's hard not to be pained as these blues greats keep checking out. It is important too because it raises the need for blues societies in local communities and the Blues Foundation with it's international reach to redouble our efforts in "Keeping the Blues Alive!" Are you with me?
Finally, always remember you can let me know if you have
any ideas, comments or additions to the newsletter. Just send them to me anytime at:
The Blues world lost another icon this week when James Cotton succumbed
to Pneumonia on Thursday. He was 81. The article below is from Rolling
"Cotton, who was born on a cotton farm in Tunica, Mississippi on July 1st, 1935, came to prominence in the Fifties when he cut two singles for the fledging label Sun Records and performed gigs with Waters.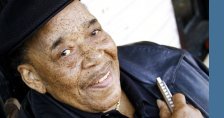 As a child, he'd become obsessed with harmonica player Sonny Boy Williamson II's King Biscuit Time broadcasts and, at age nine, moved in with the elder harpist to learn the instrument.
He launched his own career as a teenager and toured with both Williamson and Howlin' Wolf. In 1953, he recorded his first Sun single, "Straighten Up Baby," which he followed up with "Cotton Crop Blues." At age 20, he began touring and recording with Waters and is featured on that artist's At Newport LP (1960), most notably "Got My Mojo Working." He later recorded a number of tracks for the Vanguard label's Chicago/The Blues/Today! compilation series and played on Otis Spann's 1969 album
The Blues Never Die!
Cotton, dubbed "Mr. Superharp," formed the James Cotton Band in 1966, with the group issuing a self-titled debut the next year. His fellow musicians at the time were guitarist Luther Tucker and drummer Sam Lay. Cotton would later find himself playing with Matt "Guitar" Murphy and Hubert Sumlin, and would go on to explore blues-rock with performances with Janis Joplin, the Grateful Dead, Led Zeppelin, B.B. King, Santana, Steve Miller and Freddie King, among others.
In the Seventies, he recorded for Buddha and Capitol, reuniting with Waters for LPs produced by guitarist Johnny Winter. The first, Hard Again, came out in 1977 and won a Grammy. He also made appearances on albums by Sumlin, Memphis Slim, Steve Miller and others, and welcomed Miller, Winter, Dr. John, Todd Rundgren, David Sanborn and others onto his own recordings.
Cotton continued to record throughout the Eighties, including a run on Alligator Records, and won the Best Traditional Blues Album Grammy for his Deep in the Blues LP in 1997. His most recent album was Cotton Mouth Man, which came out in 2013 and was nominated for a Grammy.
Cotton earned six Living Blues Awards in his lifetime and 10 Blues Music Awards. New York City's Lincoln Center recognized his contributions to blues with a tribute concert in 2010 that featured Sumlin, Taj Mahal, Shemekia Copeland and others. Five years later, the Festival International de Jazz de Montréal gave Cotton its B.B. King Award for his contributions to the blues.
In 2013, Cotton – who played music professionally for six decades – told Rolling Stone about his thoughts on retirement. 'You work so hard to get it that once you get it, you don't want to let it go, because at that point, it's yours,' he said. 'You paid the price for it, and it's yours. You didn't give it up when you didn't have a place to sleep tonight. It's because you want to be there and you enjoy yourself.'"
You can find the full article HERE
The Ozark Blues Society held it's annual meeting on March 7, 2017 at Foghorns in Springdale. The board wishes to thank the members who joined us for this important meeting. Standing committees reviewed their past work and shared ideas for the future. Voting was completed for the board position of president (2-year term/voting held in odd years) and Bill Baird was elected to serve a second term in that role. Voting for the office of Treasurer (2-year term/voting held in odd years) was deferred to a later date to allow for a better recruiting effort. Current treasurer Cheryl Canfield will continue to support the position as needed until such time that a new treasurer can be elected to the role. For more information, or to nominate a candidate for the position of treasurer, please contact Leah Spears-Blackmon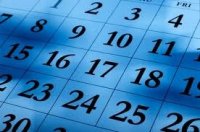 3/17-3/25

Please enjoy the following listings comprised of bands, venues, and/or organizations supportive of Ozark Blues Society. Always check with individual venues for event details and schedule changes.
3.17
3.18
Boston Mountain Playboys at The Meteor Guitar Gallery in Bentonville

Bill "Flash" Poler at Two25 Wine Gallery in Bentonville

Melody Pond at Ramo d' Olivo in Bentonville
3.20
Eric Matthews at JJ's Grill and Chill in Forth Smith
3.21
Keith Nicholson at JJ's Grill and Chill in Bella Vista
3.22

3.23
Rozenbridge for Notes at Night at Bentonville Brewing in Bentonville

3.24
3.25
Bentonville Beer and Hymnns at Bentonville Brewing Company in Bentonville

The Taylors at Bike Rack Brewing in Bentonville

Tony Alvarez at Ramo d' Olivo in Bentonville

Howie Day at The Founders Room in Alma
Mark Your Calendar
4/1 WellRed Comedy Tour at Meteor Guitar Gallery in Bentonville

Today's show features music performed by Little Richard and Louis Jordan
Read more at: http://www.brainyquote.com/quotes/quotes/s/sonnyterry211910.html
You have to open your mind. I like the ability to express myself in a deep way. It's the closest music to our humanity - it's like a folk music that rises up out of a culture.
Read more at: http://www.brainyquote.com/quotes/quotes/s/sonnyterry211910.html

"I just want everybody to have a good time, because I'm goin' out to have a good time. I'm going to go have some fun."
I was always singing the way I felt, and maybe I didn't exactly know it, but I just didn't like the way things were down there-in Mississippi.
Read more at: https://www.brainyquote.com/quotes/quotes/m/muddy
(July 1, 1935 – March 16, 2017

)
Blues Education Supporters
Thanks to the following for their support of blues education.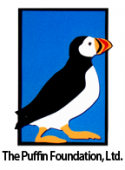 Check Out these regular local radio programs

"The Generic Blues Show" hosted by Paul Kelso airs every Friday night at 9pm on KUAF 91.3FM
Rockin' Hog Radio presents "Sunday Morning Blues" from 8am to 10am every Sunday
LINK
Get Involved with the Ozark Blues Society

Annual membership levels begin at $15 and give you so much in return, including meeting new friends while enjoying the best blues artists in the area.
By being a member of The Ozark Blues Society of Northwest Arkansas, you are helping to support the Arts and to preserve the Original American Art Form known as The Blues.
Membership Benefits Include:
Weekly E-newsletter
Opportunities to win tickets to events
VIP seating at events (when available)
Discounts on OBS merchandise
Social networking – meeting other people who also love the blues
Opportunities to volunteer on OBS committees and at events
Ability to attend board meetings and vote on upcoming organizational issues and elections
Visit our Website to renew or join! Ozarkbluessociety.org