Festival to Host Free Workshops for Adults, Teens and Kids on May 20
Do you love writing and want to hone your skills? Are you an author – or author-to-be – and want to know how best to promote your work? Is your child showing an interest in writing or illustration? If so, you need to mark your calendar for May 20, when the Gaithersburg Book Festival will host a wide array of free workshops for adults, teens and children.
Workshops for adults and teens are being offered in partnership with The Writer's Center and area professionals. All workshops (for ages 16+, unless otherwise noted) will last 55 minutes, and be available on a a first-come, first-served basis by signing up at the workshop tent on the day of the Festival. Workshop topics include:
The children's workshops will be led by writing professionals and graphic artists. No pre-registration is required for these free workshops. Participants should just plan to show up at the time their preferred workshop is scheduled to start. Workshops are generally limited to 20 participants, but individual presenters can expand the workshop at their discretion. Children's workshop topics include:
Authors, Authors and More Authors
The list of featured authors for the 2017 Gaithersburg Book Festival continues to grow. Take a look at our newest additions!
~ Non-Fiction ~

César Brioso is a digital producer for USA Today Sports, where he served as baseball editor from 2003 to 2004. Born in Havana, Cuba, in 1965, he has been a writer or editor at several other papers, including The Miami Herald, Sun-Sentinel (South Florida) and Tampa Tribune. César is a member of the Society for American Baseball Research and blogs about Cuban baseball history. He will be talking about his book, "Havana Hardball: Spring Training, Jackie Robinson, and the Cuban League" at the 2017 Festival.

Melvin A. Goodman was a Soviet analyst at the CIA and the Department of State for 24 years, and a professor of International Relations at the National War College for 18 years. He served in the U.S. Army in Athens, Greece, for three years, and was intelligence adviser to the SALT delegation from 1971–1972. Currently, Goodman is the director of the National Security Project at the Center for International Policy in Washington, D.C., and adjunct professor of government at Johns Hopkins University. His latest book is "Whistleblower at the CIA: An Insider's Account of the Politics of Intelligence." He also has authored, co-authored and edited seven books, and his articles and op-eds have appeared in numerous publications, including The New York Times, Harper's, Foreign Policy, Foreign Service Journal, The Baltimore Sun and The Washington Post.

Ben Greenman is a New York Times best-selling author and New Yorker contributor who has written both fiction and non-fiction. He was Questlove's collaborator on "Mo' Meta Blues" and "Something to Food About," and he has written memoirs with George Clinton of Parliament-Funkadelic and Brian Wilson of the Beach Boys. Greenman's journalism, criticism and fiction have appeared in The New Yorker, The New York Times, The Washington Post, The Paris Review, Zoetrope, McSweeney's, Miami New Times and elsewhere, and his work has been widely anthologized. His most recent book is "Dig If You Will the Picture: Funk, Sex, God and Genius in the Music of Prince."

Betty Hafner lives outside Washington, D.C., where she's been writing a monthly book review column for 14 years in The Town Courier in Montgomery County, Md. With a M.S. in counseling, Betty was a teacher and counselor in high schools and colleges for 25 years, and continues to lead workshops, give talks and facilitate groups. Before publishing "Not Exactly Love: A Memoir," she wrote two practical career-change books that stemmed from her workshops: "Where Do I Go From Here?" and "The Nurse's Guide to Starting a Small Business" (Pilot Books).
Beth Macy writes about outsiders and underdogs, and she is The New York Times best-selling author of "Truevine" and "Factory Man." "Factory Man" also was a Wall Street Journal, Publishers Weekly and IndieBound best-seller, and was named as one of Janet Maslin's Top Ten Best Books and a New York Times Notable Book of 2014. Beth's work has appeared in national magazines and newspapers and The Roanoke Times, where her reporting has won more than a dozen national awards, including a Nieman Fellowship for Journalism at Harvard and the Lukas Prize from the Columbia School of Journalism.

Thomas Oliphant has been a correspondent for The Boston Globe since 1968 and its Washington columnist since 1989. He was one of three editors who managed The Globe's coverage of Boston's traumatic school desegregation, which was awarded the Pulitzer Prize in 1975. He also won the writing award given by the American Society of Newspaper Editors. He has appeared on ABC's Nightline, NewsHour, Face The Nation, The Today Show, Good Morning America and CBS This Morning. He has been named one of the country's top 10 political writers and one of Washington's 50 most influential journalists by Washingtonian Magazine. He will be discussing his newest book, "The Road to Camelot: Inside JFK's Five-Year Campaign."

Maria Leonard Olsen is a biracial woman whose parents were forbidden by law to marry in Maryland in 1961. She is a lawyer, WPFW (89.3 FM) radio show host, journalist, writing retreat leader and author of "Not the Cleaver Family—The New Normal in Modern American Families" and "Mommy, Why's Your Skin So Brown?" Maria served in the Clinton Administration's Justice Department, raised two multiracial children and fostered newborns awaiting adoption. She's written for Bethesda Magazine, The Washington Post, Washingtonian, Parenting and Washington For Women, among other publications.

Chuck Raasch is a Washington correspondent for the St. Louis Post-Dispatch. Prior to that, he was a columnist and national correspondent for Gannett and USA Today. He has had bylines from 49 states and four continents. He is a graduate of South Dakota State University, and was a Knight Journalism Fellow at Stanford University. He is the author of "Imperfect Union: A Father's Search for His Son in the Aftermath of the Battle of Gettysburg." His next book will be fiction and is set in his native South Dakota.

Seema Reza is the author of "When the World Breaks Open." Based outside of Washington, D.C., she coordinates and facilitates a unique hospital arts program that encourages the use of the arts as a tool for narration, self-care and socialization among a military population struggling with emotional and physical injuries. Her work has appeared in Bellevue Literary Review, The Beltway Quarterly, The Feminist Wire, HerKind, Duende, The Offing and Entropy, among others. In 2015 she was awarded the Col. John Gioia Patriot Award by USO of Metropolitan Washington-Baltimore.

Avis Yates Rivers is the president and CEO of Technology Concepts Group International LLC (TCGi), a global asset, expense and procurement management firm. She has more than 35 years of general management experience in the information technology industry and has been a successful tech entrepreneur for more than 30 years. Avis is a long-time advocate for the increased participation of girls, women and people of color in technology, and has served in many leadership positions for national non-profit organizations over the years. Her first book is "Necessary Inclusion: Embracing the Changing Faces of Technology."

Brian W. Stolarz is an award-winning criminal defense attorney and best-selling author. He is dedicated to pro bono service and received the Pro Bono Legal Service Award and the Caritas Award from Catholic Charities for the Archdiocese of Washington, as well as the Light of Justice Award from Texas Defender Service. Brian served as counsel to Alfred Dewayne Brown, who was exonerated in June 2015 after serving 10 years on Texas's death row. His work has been profiled in The Washington Post, The Houston Chronicle and on the Today Show. Brian's book, "Grace and Justice on Death Row: The Race against Time and Texas to Free an Innocent Man," premiered on The Washington Post best-seller list for non-fiction. He is a partner at LeClairRyan in Alexandria, Va.

Danielle Tate is the founder and CEO of MissNowMrs.com, a multimillion dollar online name-change company. She is an entrepreneur, author of "Elegant Entrepreneur: The Female Founder's Guide to Starting & Growing Your First Company." Danielle is also the spokeswoman for Empowered Women International, a non-profit that uses entrepreneurship education to empower immigrant, refugee and at-risk women in the Washington, D.C., metropolitan area.
~ Fiction ~
Jennifer Close is the best-selling author of "Girls in White Dresses" and "The Smart One." Her new novel, "The Hopefuls," was released in July 2016. Born and raised on the North Shore of Chicago, she is a graduate of Boston College and received her M.F.A. in Fiction Writing from the New School in 2005. She worked for magazines in New York for many years. She now lives in Washington, D.C., and teaches creative writing at George Washington University.

Stephanie Dray is a New York Times and USA Today best-selling author of historical women's fiction, whose work includes "America's First Daughter." Prior to that, her award-winning series about Cleopatra's daughter was translated into eight different languages. A frequent panelist and presenter at national writing conventions, Stephanie lives near the nation's capital.

Suzanne Feldman is the recipient of The Missouri Review's Jeffrey E. Smith Editors' Prize and a finalist for the Bakeless Prize in fiction. She is the author of award-winning science fiction titles, such as "Speaking Dreams" and "The Annunciate," published under the pen name, Severna Park. Her short fiction has appeared in Narrative, The Missouri Review, Gargoyle and other literary journals. Suzanne's novel "Absalom's Daughters" was published in July 2016.

Keith Fentonmiller is a consumer protection attorney for the Federal Trade Commission in Washington, D.C. Before graduating from the University of Michigan Law School, he toured with a professional comedy troupe, writing and performing sketch comedy at colleges in the Mid-Atlantic States. His Pushcart-nominated short story was recently published in the Stonecoast Review. His debut novel, "Kasper Mützenmacher's Cursed Hat," was published in March.

Frances Frost has been amazed by the new worlds, people and experiences one encounters in the pages of a book ever since making treks to the public library as a child. In her latest novel, "Mourning Calm," Frances returns to her native South Korea, where we meet Hannah and JiYuen and explore family relationships, cultures and secrets. Her debut novel, "Life in Spades," was released in 2013. Frances is an independent author and publisher. She writes everywhere she goes, but she lives in Maryland.

Susan Higginbotham is the author of six historical novels set in England and the United States. Her most recent novel, "Hanging Mary," tells the story of Mary Surratt, the first woman to be hanged by the federal government. A diligent researcher who loves digging through archives, Susan is also the author of two works of non-fiction, "The Woodvilles: The Wars of the Roses and England's Most Infamous Family" and "Margaret Pole: The Countess in the Tower." Susan's forthcoming historical novel will tell the story of Mary Lincoln and Emilie Helm, half-sisters who find themselves on opposite sides of civil war.

Nathan Hill's short stories have appeared in many literary journals, including The Iowa Review, AGNI, The Gettysburg Review and Fiction, where he was awarded the annual Fiction Prize. His debut novel, "The Nix," was named the #1 book of the year by Audible and Entertainment Weekly, as well as one of the year's best books by The New York Times, The Washington Post, Amazon, Newsday, Library Journal and many others. "The Nix" is a finalist for the Leonard Award from the National Book Critics Circle for Best Debut of 2016. A native Iowan, he now lives with his wife in Naples, Fla.

Laura Kamoie has always been fascinated by the people, stories and physical presence of the past. The Wall Street Journal, New York Times and USA Today best-seller published two non-fiction books on early America, and most recently held the position of Associate Professor of History at the U.S. Naval Academy before transitioning to a full-time career writing genre fiction as The New York Times best-selling author, Laura Kaye. At the 2017 Festival, she will be presenting her book "America's First Daughter."
Greer Macallister is a poet, short story writer, playwright and novelist who earned her M.F.A. in Creative Writing from American University. Her debut novel, "The Magician's Lie," was a USA Today best-seller, an Indie Next pick and a Target Book Club selection. It has been optioned for film by Jessica Chastain's Freckle Films. Her new novel, "Girl in Disguise," about America's first female private detective, was an Indie Next pick for April 2017 and received a starred review from Publishers Weekly.

Jenni L. Walsh has spent the past decade enticing readers as an award-winning advertising copywriter. Her passion lies in transporting readers to another world, be it in historical or contemporary settings. "Becoming Bonnie" is her first novel, with the sequel, "Being Bonnie," releasing in Summer 2018 with Tor/Forge (Macmillan). She will begin a non-fiction middle grade series called "Brave Like Me," featuring brave young women, with Scholastic in Fall 2018.
~ Mystery/Thriller ~

Adriana Arrington, who was born to an Air Force JAG father and an artist mother, learned from an early age there are at least two sides to every story, and each deserves to be told. To satisfy her enduring wanderlust, she transports herself to the sometimes scary, sometimes beautiful, but always interesting world of novels. Formerly an IT consultant to the DoD, she now writes full-time. She released "Bleed Through" in March 2017.

E.A. Aymar's latest novel is "You're As Good As Dead." He writes a monthly column for the Washington Independent Review of Books and is the managing editor of The Thrill Begins (for the International Thriller Writers). His short fiction and non-fiction have appeared in a number of top crime fiction publications. E.A. is also involved in a collaboration with DJ Alkimist, a N.Y. and Washington, D.C.-based DJ, where his stories are set to her music.

Austin S. Camacho is the author of six novels about Washington, D.C.-based private eye Hannibal Jones, five in the Stark and O'Brien international adventure-thriller series, and the detective novel, "Beyond Blue." His short stories have been featured in several anthologies, including "Dying in a Winter Wonderland," an Independent Mystery Booksellers Association Top Ten Bestseller for 2008 – and he is featured in the Edgar nominated "African American Mystery Writers: A Historical and Thematic Study" by Frankie Y. Bailey. Austin is also editorial director for Intrigue Publishing, a Maryland small press and is a past president of the Maryland Writers Association.

Rick Campbell, a retired Navy Commander, spent more than 20 years in the Navy, serving on four nuclear-powered submarines. On his last submarine, he was one of the two men whose permission is required to launch its nuclear warhead-tipped missiles. Upon retirement, Rick was signed by St. Martin's Press for his novel "The Trident Deception," which was hailed by Booklist as "The best submarine novel written in the last 30 years, since Tom Clancy's The Hunt for Red October." His first three books, including his most recent, "Ice Station Nautilus," were Barnes & Noble Top 20 best-sellers. Rick's fourth book,"Blackmail,"releases in June 2017.
Mark Hannon is a retired firefighter who grew up in Buffalo, N.Y. "Every Man for Himself" is his first novel. His work has been published in Peninsula, The Carriage Horse Journal, Scribble, The Baltimore Sun, Soundings, Lekko, The Wayne Literary Review and the Maryland Historical Society Magazine. "The Fire Laddies," a historical work about firefighting in turn-of-the-century Baltimore, has been accepted for publication by Chesapeake Books. He is currently at work on a sequel to "Every Man for Himself."

Peter Heller is the best-selling author of "The Painter"and "The Dog Stars." An award-winning adventure writer and a longtime contributor to NPR, Peter is a contributing editor at Outside magazine, Men's Journal and National Geographic Adventure, as well as a regular contributor to Bloomberg Businessweek. He is also the author of several non-fiction books, including "Kook," "The Whale Warriors" and "Hell or High Water: Surviving Tibet's Tsangpo River." His latest book is "Celine."

Todd Moss is senior fellow at the Center for Global Development in Washington, D.C., and a non-resident scholar at Rice University's Baker Institute. Previously, he served as deputy assistant Secretary of State, where he was responsible for diplomatic relations with 16 West African countries. Moss also has worked at the World Bank, the London School of Economics and Georgetown University. He is the author of four non-fiction books on international affairs and the Judd Ryker thriller series, including "The Golden Hour," "Minute Zero," his latest book "Ghosts of Havana" and "The Shadow List," which will be released in September 2017.

Matt Palmer is a member of the Senior Foreign Service currently serving as the director for South Central Europe in the State Department's Bureau of European Affairs. Matt has been posted overseas in Serbia and Cyprus and has served in a variety of positions in Washington, D.C., including at the National Security Council. Matt's novels feature diplomats as protagonists. "The American Mission" and "Secrets of State" were recognized as among the best books of the year by National Public Radio. His next novel, "Enemy of the Good," will be released in May.
~ Children's ~

Jen Swann Downey is the author of "The Ninja Librarians: The Accidental Keyhand" and her latest, "The Ninja Librarians: Sword in the Stacks." So far in life, Jen has learned how to fail at growing broccoli and dismount a horse by sliding down its neck. She will be forever haunted by that post-apocalyptic Twilight Zone episode in which a book-lover finally has the time to read all the books he wants, but then steps on his one pair of eyeglasses.

Hena Khan is a picture book and middle grade author. Her recent middle grade novel, "Amina's Voice," has received starred reviews from Kirkus, Booklist and School Library Journal. Hena's picture book, "It's Ramadan, Curious George," made international headlines. "Golden Domes and Silver Lanterns" was a 2013 ALA Notable Book and a 2013 Bank Street College of Education Best Children's Book of the Year. Hena also has written two middle grade choose-your-own-adventure style novels.

Herman Parish was in the fourth grade when his aunt, Peggy Parish, wrote the first book about Amelia Bedelia, the literal-minded housekeeper. After Peggy passed away in 1988, Herman continued the classic character with more than 30 new books. In addition to her exploits as a housekeeper, there are now stories about Amelia Bedelia as a young girl in picture books, beginning readers and a series of chapter books that have become national best-sellers. Amelia Bedelia celebrated her 50th birthday in 2013. With more than 35 million books, she has become a favorite of readers young and old.
~ Teen/YA ~

Gareth Hinds is the creator of critically-acclaimed graphic novels based on literary classics, including "Beowulf," "King Lear," "The Merchant of Venice," "The Odyssey," "Romeo & Juliet," "Macbeth" and coming in August 2017, "POE: Stories and Poems." His books have received rave reviews from every major review publication, and most recently he illustrated "Samurai Rising," a finalist for the YALSA Excellence in Non-Fiction award. Gareth's illustrations have appeared in such diverse venues as the Society of Illustrators, the New York Historical Society and more than a dozen published video games.
8th Annual Gaithersburg Book

Festival

Saturday

May 20, 2017

On the Grounds of

City Hall in

Olde Towne Gaithersburg, Md.

Interested in spending the day rubbing elbows with literary stars and helping your community? If so, consider volunteering for the 2017 Gaithersburg Book Festival.

There are a number of volunteer opportunities still available. Check them out, and sign up today!
Special Event Reminder:

Brian Jay Jones Author of
"George Lucas:
A Life"
to Speak on
April 19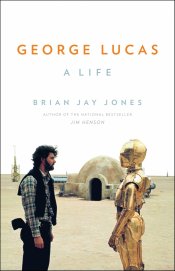 Join the Gaithersburg Book Festival, Johns Hopkins University Montgomery County Campus and Politics & Prose as they host "An Evening with Brian Jay Jones."
The event will take place Wednesday, April 19, 2017, from 7 p.m. to 9 p.m. at the Johns Hopkins University Montgomery County Campus Gilchrist Hall Auditorium (9601 Medical Center Drive, Rockville, MD 20850).
Jones will discuss his latest book, "George Lucas: A Life," which is the first comprehensive biography of the influential creator of Star Wars and Indiana Jones.
Following his multimedia presentation, Jones will be available for signings.
This event is free, but seating is limited and available on a first come, first served basis. Doors will open at 6:30 p.m.
Politics & Prose will be on site selling copies of "George Lucas: A Life."
The Gaithersburg Book Festival thanks the newest organizations that have
pledged their support of our
8th annual event.
Story Tapestries with
Arianna Ross
~ Friends of the Festival ~
Montgomery College Early Childhood Club
Twinbrook Tellers of the Dogwood Dogs 4-H Club
Federation of the Blind of Maryland, Sligo Creek
Shannon Phelan -
Stories to Yoga
The Story House -
Bookstore on Wheels
Let Yelp Know How Much
You Love the GBF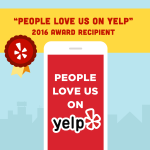 A lot of people love the Gaithersburg Book Festival!
If you had a great time at the Festival, let the world know.
Write your Yelp
review today!
Stay in the Know for
#GBF 2017

Share the GBF News with your friends, family and book club members so they can see what we're up to for 2017.
Simply click the "Send to a Friend" button at the top of the newsletter to pass along this issue.
To become a regular GBF News subscriber, visit the Festival website and click "Join Our Mailing List."
Subscriber contact information will be used solely for the newsletter and will not be shared or sold to other parties.