Follow our craft beer adventures...
- A Few Beers Not to Miss at the Classic City Brew Fest


Classic City Brew Fest

Graduate Hotel / The Foundry
A benefit for the Athens Area Humane Society.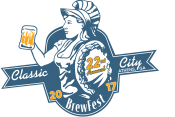 Yes, tickets are still available to this amazing festival with 400+ world-class, rare beers, 30 unique cask ales, and live music from
The Welfare Liners
! Many breweries will be providing special, small batch bottles to share throughout the fest. Come see why so many people call this the best craft beer event in the Southeast!
In addition to the 30 exclusive, flavorful cask ales, here are just a few of the 400+ beers at Sunday's CLASSIC CITY BREW FEST that should not be missed...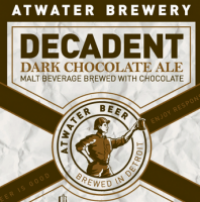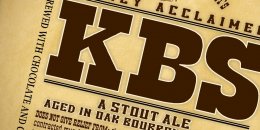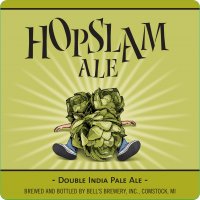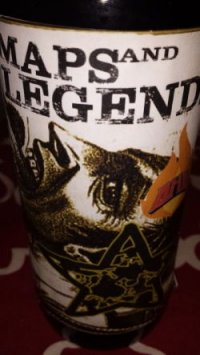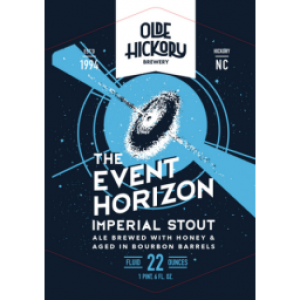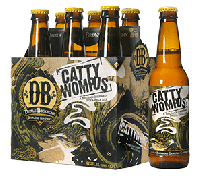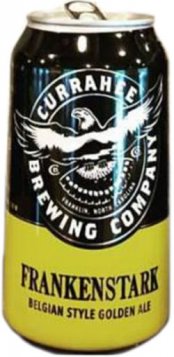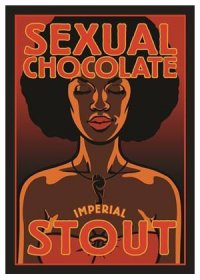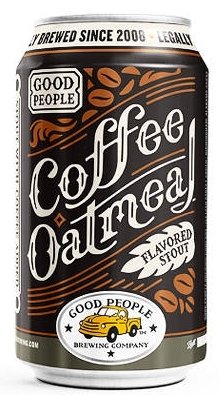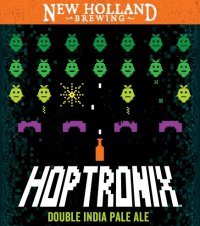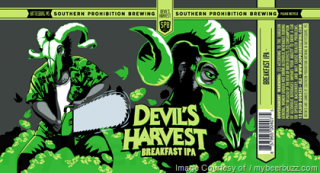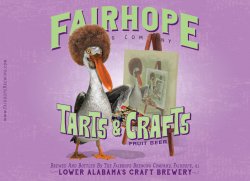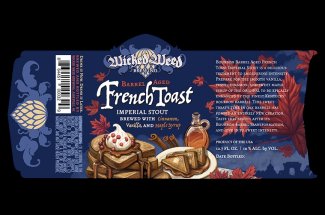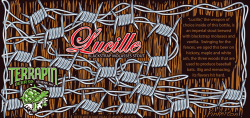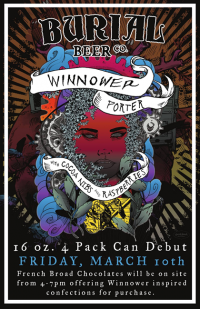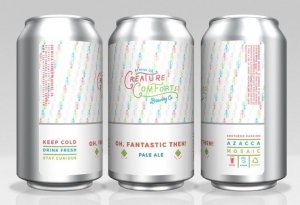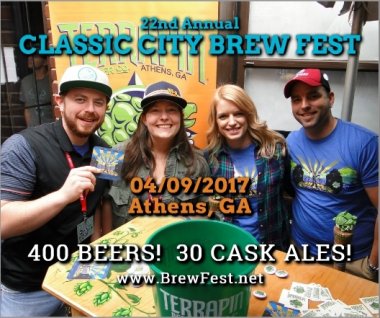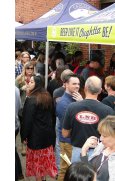 Classic City Brew Fest Sponsors:
- Brewtopia Events LLC
- Terrapin Beer Co.
- Goose Island
- Devil's Backbone
- Five Points Bottle Shops
- Trappeze Pub
- Chops & Hops
- Catch 22 Gastropub
Use UBER on Classic City Brew Fest day!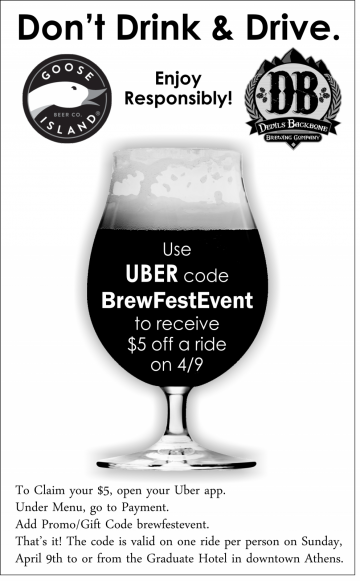 - Owen's Six Craft Beer Wishes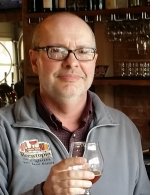 Article published originally in

Southern Brew News

.


By Owen Ogletree

Craft beer has entered our popular culture. Even here in the Southeast, it has almost become mainstream. Much like early, ground-breaking, solid Rock & Roll that was eventually accepted by the world and led to a plethora of questionable, less evocative, pop facsimiles, craft beer culture seems to be caught up in trendy "beers of the moment" - competing at all costs for attention and precious shelf space in a market flooded with new breweries.

It's a fact that when great things like exotic food, Rock & Roll or craft beer become integrated into mainstream culture, the tendency exists to lose sight of what made these things remarkable in the first place. The current popularity of craft beer is amazing and has been long overdue, but those of us who were craft beer geeks before craft beer was cool love to spread the gospel about the basics of the beverage. With this in mind, here are six personal craft beer wishes for the new year…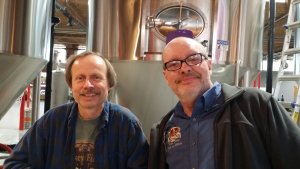 Left Nut Brewing's Rick Foote & Owen Ogletree

Support all great craft beers in your region, not just what's new, crazy, trendy or rare.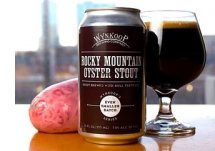 With sales of their once popular, flagship brews beginning to lag, brewers around the Southeast are forced to produce a regular stream of limited, unusual, one-off beers to maintain cash flow and remain in the public eye. Many of these new-fangled beers are appealing and interesting, but most brewers still wish that more beer lovers would occasionally revisit older craft favorites and avoid getting caught up in the "if it's not impossible to find, why drink it?" mentality.

Spread some love to little-known breweries. When there's a massive line at a beer festival brewery booth for a hot beer, walk right up to the quiet brewery table next door for a few samples. This tactic often leads to tasty surprises, and the lonely brewers will be happy for the interaction and feedback.


Bump up the quality.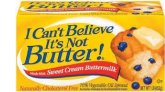 While most of the beer flowing from southeastern craft brewers ranks as technically admirable, a few breweries have a tendency to release an occasional beer with flaws. It's simply not acceptable these days to sell a beer with unpleasant earthy flavors, diacetyl, DMS or other major off-flavors. As the number of breweries in the Southeast expands, brewers are feeling increased pressure to improve and maintain high quality. With the financial pressures of running a business and hoping that every batch of beer tastes good enough to send to the distributor, some head brewers can fool themselves into thinking that a defective beer is acceptable. Involving a team of local beer writers, pub owners or homebrew judges in regular tastings and evaluations at the brewery for honest feedback can be extremely valuable. When given negative feedback, the best brewers don't get angry - they listen, research, tackle the problem and fix the beer.


Appreciate the hops in an IPA.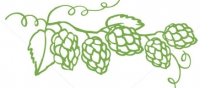 Some craft brewers seem to be searching for ways to get by with fewer hops. Sure, trendy new IPAs with fruit, coffee and other curious ingredients can be delicious and intriguing, but many craft beer purists are missing their beloved hop fix. America craft brewers are known for their IPAs that are packed with classic, New World hop aroma and flavor, and brewers around the world are now emulating this style. Adding a little grapefruit or pineapple juice or extract to an IPA can mimic aspects of hop character, but there's simply no substitution for a well-balanced, flavorful, robust hop bill.


Drink more cask ale.
There's no better way for a pub, restaurant or brewery to attract attention than by putting a well-made cask-conditioned ale on the bar. 10.8 gallon cask firkins allow brewers to have fun throwing in dry-hops and other special ingredients, but let's remember that every cask version of a beer is special. Try a draft version of a pale ale alongside a pint of the same beer from cask. The draft beer will be
foamy, cold, polished and feature a sharp, carbonic palate bite from the artificial carbon dioxide gas. In contrast, the unfiltered cask version will be carbonated naturally and softly from living yeast in the firkin and should be served at a cool, flavor-enhancing cellar temperature of around 50-55 degrees F. The addition of dry-hops in the cask produces an elegant hop aroma and flavor, and pleasant esters from the secondary fermentation in the cask add to complexity. Basically, these will come across as two completely different beers.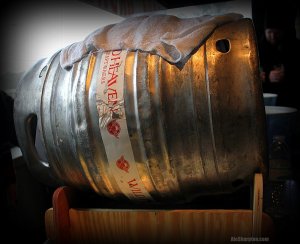 Photo by Ale Sharpton



It's painful to see a pub take delivery of a cask, immediately throw it up on the bar with no time to settle or vent, and proceed in serving a pint of "mud." Cask ales are like homebrew bottles with sediment - they require a couple of days to "calm down" in horizontal position to allow the sediment to settle in the belly of the cask. Casks must also be vented with wooden pegs before serving to be sure they aren't overly carbonated. Some brewers put too many special ingredients in the cask that contain fermentable sugars, and this can lead to spewing, foaming and too much pressure. Superb cask ale ranks as an art form.


Revisit classic and historic styles.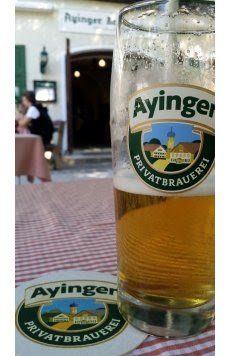 These days it seems that if a beer wants to grab our attention, it must be barrel-aged, high-gravity, sour or taste like a dessert or breakfast entrée. On national beer rating sites, high gravity often correlates with high rankings, while lighter alcohol, perfectly made classic styles are scored lower because of a perceived "lack of flavor intensity." In a craft beer world where crazy and bigger is better, remember to find time to also enjoy classic American pales ales, German and Czech-style lagers, English-inspired ales and elegant, subtly complex session beers to appreciate the drinkability and appeal of these classic styles that inspired the modern craft beer movement.

Loaded with artistic creativity, American craft brewers constantly formulate new styles and imagine innovative trends, but looking backwards can also be fun. It's fascinating when craft brewers research and resurrect historic styles like Kentucky common, Lichtenhainer, London brown ale and roggenbier. Ten years ago it was almost impossible to find a Gose or Berliner Weisse in America, and now these are almost as common as pale ales.


Avoid making craft beer generic.
Popular culture prefers things to be simple and generic, but the diversity and complexity of craft beer doesn't work within these constraints. The trendy term "sours" is a prime example. Calling every beer that contains acidity a "sour" is like calling all forms of art involving colors, pigments or paint a "drawing." Visit a lambic blender or brewer in Belgium and use the term "sours" to describe their historic beers, and you might be asked politely to leave. Beers that often showcase acidity are as varied as Berliner weisse, Flanders red, oud bruin, lambic and newer American "wild ales" with mixed-fermentations involving yeast and bacteria. Craft beer's complexity and diversity should be respected and revered.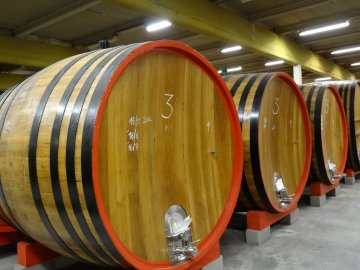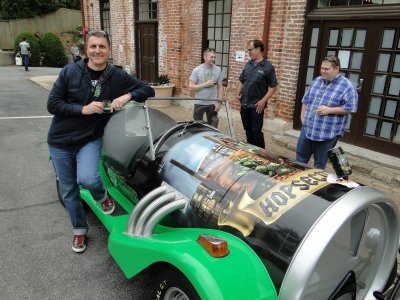 ATHENS, GA BEER WEEK!


APRIL 3-9, 2017
ATHENS, GEORGIA


#ATHBW



We are now in the middle of an exciting week of spring beer events in the beautiful college town of Athens, Georgia, USA. Come out and support local craft beer! See below for the current calendar of events that culminates with the Classic City Brew Fest on April 9!



- VOLUNTEER at Classic City Brew Fest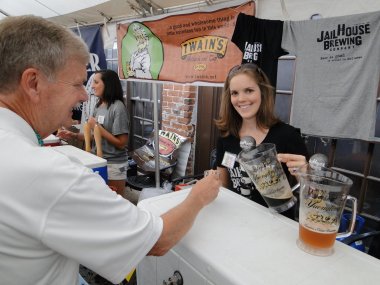 We still need lots of
volunteer pourers
at April 9's Classic City Brew Fest in Athens, GA to benefit the Athens Area Humane Society. Being a Classic City Brew Fest volunteer is really fun, and when the festival clean up is over, the volunteers get to participate in the fantastic volunteer party with beers and food! There is also a free t-shirt and other goodies in it for you. Volunteers must be at least 21 (photo IDs will be checked) and are NOT permitted to drink alcohol during the hours of the fest. We also need people to help work the door, run the registration booths out front, and dump the dump buckets.
There will be an optional preview volunteer meeting at HIGHWIRE LOUNGE behind Trappeze Pub in Athens on Tuesday, April 4, 2017 at 6:30 PM for those who want to sign up in advance for their favorite tables.
The MANDATORY meeting for ALL volunteers is at 11:30 AM SHARP at Graduate Athens on the day of the festival. All volunteers are encouraged to show up on festival day as early as 9 AM to help load beer.
To volunteer, please
CLICK HERE
.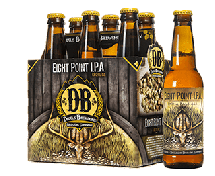 Devils Backbone


Eight Point

IPA



From the brewery...

This is the first batch of beer we brewed after the conception of Devils Backbone Brewing Company in 2008. Our brewmaster Jason Oliver was thinking about how to design the IPA when he heard a rustle near his fence line (just touching the woods) where he saw two young proud eight point bucks walking along it. He decided to name the beer after those young bucks as it seemed to fit the spirit of the beer,which is proud, brash, youthful, yet approachable. Citrus, Pine, Snap!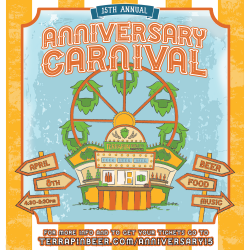 04/08/2017 - TERRAPIN'S 15th ANNIVERSARY CARNIVAL at the Athens brewery.
04/04/2017 - 6:30 pm OPTIONAL VOLUNTEER MEETING for Classic City Brew Fest. Highwire Lounge, Athens (behind Trappeze Pub).
04/03-09/2017 - ATHENS BEER WEEK. Full calendar.
04/09/2017 - CLASSIC CITY BREW FEST. With 400+ beers, 30 one-off cask ales and live music, BrewFest is the culmination of Athens Beer Week. Get TICKETS.
10/07-14/2017 - OWEN'S GERMANY GROUP BEER TRIP. Explore the best beers of Bavaria and Franconia with Owen Ogletree and The Beer Wench. Reserve your spot HERE.
- Brewtopia Events on Facebook & Twitter

CLICK HERE and hit the Brewtopia Events "like" button on Facebook to see live photos and news posts as we sip, quaff and sniff craft beer around the world. Also be sure to "friend" Owen Ogletree on Facebook.

Follow Brewtopia Events on Twitter.
COMING UP...
See live posts and videos from events during Athens Beer Week and the Classic City Brew Fest!