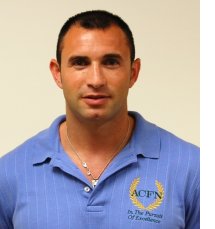 How long you have been a franchisee with ACFN?

What made you decide if the ATM franchise was the right business for you?
Having seen how successful other franchisee became without investing a lot of time was very intriguing to me and my wife. WE both have professional careers we like and didn't want to compromise. This business has no time consuming elements, does not require me to sell or to talk with people and no one even knows that I am the owner of the ATMs. Also we have a back office in ACFN which supports our business 7 days a week without having to manage a single employee.
This is the best formula one can ask for.
What kind of marketing do you do to grow your business?
I only follow the given process by ACFN. Marketing is ACFN's strong suit. All I do is approve the locations which they propose and drop off the Marketing packages at the the locations approved by me. ACFN than follows up with a call and continues the dialog to secure contracts for the placement of the ATMs.
How much time do you spend running your business?
10 hours per week to manage the whole operation which includes currently 22 ATM locations. I am also in the process of adding 3 high-end Hotels to my portfolio, which is a part of a very large Nationwide acquisition.
Do you have to spend late nights fixing ATMs?
No, The ATMs we use are high end machines made in the USA and have very limited moving parts and only one item on the Menu . I may visit an ATMs once per year for an out of routine visit. It could be to clean the sensors because of dust or as simple as a paper jam.
Do you see yourself owning more ATMs one day?
That would be beyond my physical capacity and unnecessary. My ultimate goal is to have 30 quality locations. I am quite close to achieving my goal. This is plenty to support a good retirement in the Silicon Valley.
What do you think about other Vending businesses?
The average vending machine has a lot of moving parts, is heavy and carries a variety of products or items. Trying to find an audience that like these particular items does not sound that easy. I rather promote one product with no expiration date which all customers use and need - cash.
What does it take to become a successful ATM franchise owner?
Not much besides reviewing prospective leads to approve and having access to funding. Since ACFN is doing the research, negotiates the contracts, handles the communication and does the bill pay, I literally don't have to add any of my magic to it. As a franchisee I take pride in providing a very good service to all of my location which in return means that they never worry about this ATM service provider.