I invite you to pause, allow 1-2 slower breaths,
When we bow, we offer the center to something beyond,
to something beyond the stories we tell ourselves about the world,
the poems and philosophies and mythologies
this poem ends with a bow.
and that is a remarkable place,
an emptiness that comes face to face
with the most elemental miracles:
Presence in all its silent radiance.
David Hinton, Hunger Mountain, p. 28.

Springtime's buds and blossoms awaken our world with presence from the empty absence of winter. This budding blossoming presence all around radiates silently offering endless opportunities to bow and bow again to the miracles of the beyond, alive in the world around us and alive in the world within us.
During May
our teachers and practitioners are ready to bow into the beyond of your breathing, moving, silent body. We are hear to serve the quiet emptying of mind and to join with you, in the miracle of your presence. We hope you'll join us this month in classes, workshops, or private sessions and so much more.
May highlights are below. Check out our website as well for other opportunities for emptying and blossoming.
Pausing, breathing, & bowing
,
Mary Abrams &
All at Moving Body Resources
Classes with Mary Abrams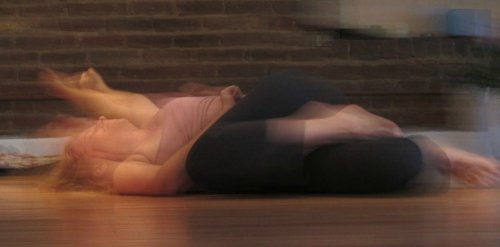 MOVING BODY INNOVATIONS
Taught by Mary Abrams
Tuesdays 11 am - 1 pm Ongoing
Thursdays 10 am - 12 pm Ongoing
Fees: $30/single class
$130 / 5 class series
See info below.
MOVING BODY DANCE
Fees: $30/single class
$130 / 5 class series
MOVING BODY HEALING
May 23, June 27
6 - 8 pm
Fees: $30/single class
$130 / 5 class series
ALL ABOUT ATTENTION
One Friday each month
May 12, June 16
mary@movingbodyresources.com
MBR Community Classes:
SOMATIC SOLSTICE MAT
PACHUAN TAI CHI
Taught by Dominique Jenkins
Thursdays 6:30 - 7:30 pm
347-607-2886
drj604@gmail.com
HEART-CENTERED TOUCH FOR MEN
Led by Adam Brown
Thursdays 8 - 10:00 pm
212-366-9025
adam@heartcenteredtouch.com
UPCOMING

WEEKEND EVENTS & WORKSHOPS
12-HOUR CORE AWARENESS WORKSHOP
Taught by Liz Koch

May 3 - 4
See below...
POWER & The Psoas with Deric Stockton NYC
A Collaboration between Liz Koch & Deric Stockton

May 5 - 6
See below...
At SOMA YOGA Center in Highland Park, NJ:
Feeling Moving: The biology of emotion in the flow of being
with Mary Abrams
Saturday, May 6
10 am - 6 pm
Contact: somactr@aol.com
SONIC BODY: Sound Healing in Relation to Body Work
Taught by John Beaulieu
May 20-21
See below...
MOVING BODY SALON

Enlightenment or entertainment at MBR!
Friday May 19th!
7 pm
Great performers showing up....See below!!!
STANDING YOUR GROUND:
A Workshop With Stacey Klein, LCSW and Dan Rindler GCFP
Jun 11
10am - 1pm See below...
SOMATIC MOVEMENT IMMERSION:
Inhabiting the Body, Moving the World

Omega Institute, Rhinebeck, NY
July 23 - 28
See below...
Taught by Mary Abrams & Colleagues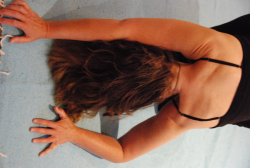 These classes are an amazing opportunity to awaken your senses, experience your body as movement, interrupt your habitual ways of thinking and feeling, and to develop new clarity, awareness, strength, and liveliness in your entire being. We will explore with breath and sound play, sensing, feeling, micro-movement, expressive movement, and deep stillness.
Beginners are welcome anytime.
Every Thursday 10 am-12 pm
Teacher schedule:
Substitute teachers:
Drop-ins welcome to ALL classes.
Fees for 2017:
$30/single class
$130/ 5 class series
Pre-registration via email or phone 24 hours in advance is appreciated but not necessary.
TO REGISTER via email or phone contact:
Taught by Mary Abrams
Every living breathing body is a dance of life each moment of existence. Dancing occurs deep within as subtle unseeable movements that awaken through small meaningful gestures that can explode with wild exuberant expression. Dancing takes form in many cultures in service of celebration and sacred ritual. Moving Body Dance classes offer a safe environment to find your uniquely authentic dance from within, and to celebrate your personal sacred ritual in community. Each class will begin with a ½ hour of Continuum practice (breath/sound, fluid movement, sensation awakening) to interrupt daily patterns, to deepen inner awareness, and to provide support for full genuine flow of expression. This segues into an hour of dancing with music, winding down with a ½ hour of breath/sound and inner movement exploration to support integration of all that awakens in your dancing body.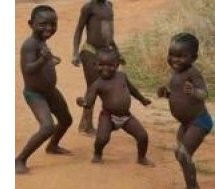 2nd Tuesday of each month
May 9, June 13
6pm-8pm
Mary Abrams teaches May 9
Fees for 2017:
$30/single class
$130/ 5 class series
TO REGISTER via email or phone contact: mary@movingbodyresources.com
or 212-206-7542
Taught by Mary Abrams
This monthly class explores the questions, "What is healing? Who is the healer? Who is healing? Can healing occur if nothing needs fixing? Can healing occur if no one has special powers? Or if everyone has special powers?

During these sessions all participants will be invited to explore themselves moving, sounding, breathing, and being in the space as healers, as being healed, and in endless creative roles appearing and disappearing for no rational reason. Participants will be invited to bring their special, sacred, and mundane objects to heal with, along with fabrics, singing bowls, shakers, candles, water, and all other items in our healing space. Together we will feel for all the beautiful gestures we can make, and together we will discover the mysteries of healing.
This class is inspired by Mary's lifelong creative explorations in the mystery of being, ongoing Somatic Movement practice, and Fake Therapy as articulated by Valentina Desideri and experienced at the Body IQ Conference with Peter Pleyer.
4th Tuesday of every month
May 23, June 27
6pm-8pm
Fees for 2017:
$30/single class
$130/ 5 class series
TO REGISTER via email or phone contact:
mary@movingbodyresources.com or 212-206-7542
Taught by Laura V Ward

Mondays - 6:15pm - 7:15pm
Somatic Solstice Mat classes emphasize the subjective experience of embodiment by inquiring into the potential space inside and outside of the body with playful awareness. Through this approach we lean into greater connectivity, fluid resilience and functional integrity. Simple user-friendly exercises elicit healthy movement patterns that stimulate, massage and hydrate the soft tissues and the nervous system. This class cultivates a level of body intelligence and fitness that will continue to support your agility throughout life. Drawn from diverse movement forms including Ballet, Pilates, Yoga, Dance, Laban Movement Analysis, Bartenieff Fundamentals, Sounding, Continuum Movement, and Connective Tissue Therapy, there is balance of specific form-based exercise and non-judgmental free moving improvisational work. IT SHOULD BE FUN and FEEL GOOD!
No prior experience required. This is appropriate for all levels, ages and body types.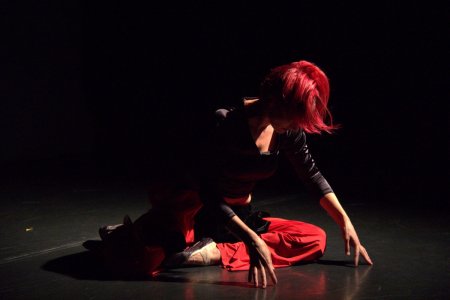 To register, or for more information:
646-241-8254
laura@lauravward.com
Deepening intimacy with self & other
Location: Soma Yoga Center
511 Raritan Ave, Highland Park, NJ 08904
At the heart of everything we feel, think, and do in relationship with oneself and each other, is our physical body, alive with the motivating and amplifying movements of the affective system. This system is the biological basis of our emotions. Our affective system moves through our bodies at every level of being, like sap flowing through all developments of a tree from roots to fruit. Since affect refers to silent biological processes, emotion refers to when biology joins with symbolic memory and meaning.
How we meet with "emotion" is extremely significant and understanding feeling, as consciousness of affect, plays a crucial role in how we participate in the movement of all our relationships. Becoming conscious of the ways affect moves through our bodies and moves us in life, can increase our capacity to "surf" the emotional seas of being, and support the ways we participate with self and others.
During this daylong workshop we will explore somatic movement processes inspired by breath/sound and fluid movement play to awaken body awareness and consciousness of affective flow—feeling. As we experience our feeling moving we will explore basic theory and language of the affective system from the work of Silvan S. Tomkins and a model for how we create meaning from the work of J.S. Bois. We will discover the ways movement and sensation awareness can offer new understanding and value for all our feelings, and how feeling motivates us as we deepen our sense of intimacy with self and others.
12-Hour Core Awareness Workshop
with Liz Koch

Taught by Liz Koch
May 3 (1pm - 7:30pm)
May 4 (1pm - 8pm)
$425
to register:
http://www.coreawareness.com/workshops/12-hr-workshop-new-york-ny/
The 12-Hour Workshop is open to everybody and offers a great way to learn, through experience, how a healthy dynamic Psoas enhances the skeletal integrity, joint rotation, and muscular tone; improving breathing, balancing emotions (fear response), and supporting organ functioning.
PLEASE NOTE THIS WORKSHOP TAKES PLACE ON A WEDNESDAY AND THURSDAY
Develop Your Core Awareness by:
Understanding the influence of a healthy Psoas on movement, strength, endurance, and well-being

Experiencing practical ways of sensing your own Psoas

Learning to soften, lengthen and revitalize your Psoas

Gaining tools for recovering and maintaining a healthy Psoas

Exploring the energetic/emotional/spiritual dynamics of your physical core

Improving neurological proprioception and skeletal balance

Applying concepts to everyday movement i.e. sitting, driving, and walking
Deepen and broaden your practice whether that be Pilates, Gyrotonic, Massage, Bodywork, Somatic Movement, Fitness, Athletics, Dance, Yoga, Martial Arts, Psychology…
RECOMMENDED READING: The Psoas Book
POWER & The Psoas with Deric Stockton NYC
A Collaboration between Liz Koch & Deric Stockton
Don't miss this rare opportunity!
May 5 (1pm - 6pm) &
May 6 (9am - 5pm)
$465
To Register:
http://www.coreawareness.com/workshops/power-the-psoas-with-deric-stockton-nyc/

Experience The 'Action Potential' POWER of Your Psoas
2-day (12-hour) Psoas workshop open to EVERY-BODY focused on true core strength and power! Today's fitness programs often employ locking down the ribs, tucking the tail, and pulling into the core abdominal muscles as a strategy for developing core strength. This erroneous approach is not how power lifter and elite trainer Deric Stockton found his true power and strength. Capable of power lifting over 804 pounds, Stockton teaches that it is a supple, dynamic Psoas, and highly developed proprioceptive nervous system that is essential for attaining strength and power.
NOTE: This is a FRIDAY & SATURDAY Workshop
Discover A Functional Paradigm for Strength & Igniting Core Power:
Develop tissue strength without density

Build a practice around eustress (positive) not distress (negative)

Gain effective restoration and active recovery tools for overcoming all injuries

Go beyond the symptomatic/asymptomatic approach and evoke true vitality

Move from a supple dynamic core to build lasting strength

Achieve power by enhancing preconception and bi-lateral equalization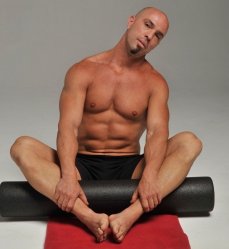 Deric Stockton is a certified elite trainer and Powerlifter. The owner of Core Strength RX Gym in California he is the creator of a system for developing a powerful and functional core. Deric is a Psoas aficionado, like myself, but arrives at core awareness from a very different background. An athlete, marine, and bodybuilder turned power lifter, turned strength coach & personal trainer, Deric is one super Psoas savvy guy! He works with all ages and all levels of functioning including training for the Special Olympics.
Deric has an amazing somatic understanding of the core and the importance of skeletal integrity, proprioception, and fluid tissue for gaining overall health and well-being. He is also a living anatomy, which offers students an example of tissue capable of a wide range of expression.
Friday, May 19

7 pm

Moving Body Salons create a space for artists to share their work live, in real time,
with
real people to create living resources for us all.
Artistic expressions may be raw, fermenting, fully cooked, and more.
Calling all artists of all kinds and all levels.
May 19th will include performances by:
if you want to perform the floor is yours!
Suggested Donation: $10-$25/person
Bring snacks & a beverage (or more)
Performances, conversation, schmoozing, and who knows
services@movingbodyresources.com
Sonic Body:
Sound Healing in Relation to Body Work

Taught by John Beaulieu, ND PhD
May 20, 2017 - May 21, 2017

10 am - 6 pm

$395
This class is a opportunity to learn a new approach to the body as a vibrational entity based on evidence based research. In this NAHA (North American Healing Arts) workshop sponsored by CATA, Dr. Beaulieu will teach the use of sound energy to bring healing to the mind and body. Although not well known, our sense of touch perceives vibrations more accurately then our ears. Dr. Beaulieu will teach a special system of wave palpation based on the sonic nature of our body. When wave restrictions are perceived we will learn to use special sound and touch methods to release the restrictions. We will learn how to use tunings forks on the body in order to better understand the native american use of chanting, drums, flutes, and rattles. We will learn touch methods of how to place the body in side of ease position, palpate trigger points, and integrated these skills with tuning forks and sound healing instruments based on wave palpation feedback. The practical result will be less pain, less depression, greater joint mobility, enhanced immunity, increased lymphatic flow, better circulation. Special emphasis will be given to working with migraines, spastic colon, and social anxiety. Dr. Beaulieu will also teach the importance of vision and values based on sonic body alignment that he learned from spending time with a Hopi Elder many years ago.
Dr. Beaulieu's class is open to everyone, and is of special interest to bodywork practitioners, somatic psychologists, and physicians, and sound healers interested in vibro-acoustic applications of sound on the body using Otto tuning forks.
Wave Palpation Presentation in English/German from John Beaulieu on Vimeo.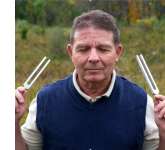 John Beaulieu ND PhD is a composer, mental health counselor, and naturopathic doctor, and a pioneer in the healing effects of sound on the body, which he began to study during his years as head of a department at Bellevue Psychiatric Hospital. He has taught at various universities, and oversees molecular research on the healing effects of music and sound. He has pioneered a new form of sound healing called BioSonic Repatterning TM, which uses special tuning forks to tune the nervous system, integrating sound and energy medicine. For many years he also taught craniosacral and polarity therapies, and is the author of many CDs and DVDs, as well as several books, the latest being Human Tuning: Sound Healing with Tuning Forks. www.biosonics.com
To Register:
https://www.catanyc.com/workshop-class/sonic-body-sound-healing-relation-body-work/
Standing Your Ground :
How Movement Work and Body Oriented Psychotherapy Can Help You Transform Your Relationship With Yourself and Others

A Workshop With Stacey Klein, LCSW and Dan Rindler GCFP
June 11, 2017
10am - 1pm
Advance Registration Required:
Early-Bird Fee $65 before May 21. $75 thereafter
Would you like to learn how to feel more grounded and connected to yourself and less tossed around by the ups and downs of your feelings and life?
Do you tend to get anxious and avoid speaking your truth or asserting yourself in relationships when you need to?
Do you sometimes feel stuck in your life, or in psychotherapy — knowing intellectually what changes you want to make but unable to make them emotionally?
While therapy and movement work can each be powerful in their own right. When these two practices are combined, you simultaneously experience an integration of your psychological functioning and a sense of foundational support through your physical structure which supports how you meet your own experience and everything in your world. Becoming mindfully aware of your movement choices opens up more options for responding with an expanded range in living and meeting others.
This workshop brings together two seasoned practitioners who practice mind-body integration. Dan Rindler, GCFP is an experienced Feldenkrais practitioner who specializes in using movement work with anxiety and other psychological issues in children and adults. Stacey Klein, LCSW is a seasoned somatic and relational psychotherapist who integrates body, mind and spirit in her practice with children, adolescents and adults. They will share their thoughts on how movement and psychotherapy complement and enhance each other, and demonstrate experientially why engaging in body awareness and movement work from a psychological lens can be transformative in mobilizing our stuck places.
In this 3 hour workshop, you will be guided through gentle experiential body awareness and movement exercises designed to heighten awareness of your habitual and unconscious patterns and discover untapped inner resources that will help you feel more empowered and grounded in your life. We will use individual exploration and partner experiments in which you will be able to share your experiences with your partners according to your own comfort level. This workshop is open to all, including new and experienced movement practitioners, psychotherapists and anyone interested in beginning or going deeper into examining the interrelationship of their mind, body, emotions and relationships.
To Register:
danrindler@brooklynfeldenkrais.com
347.406.4464
http://www.brooklynfeldenkrais.com/standing-your-ground/
OMEGA INSTITUTE
SOMATIC MOVEMENT IMMERSION:

Omega Institute, Rhinebeck, NY
July 23 - 28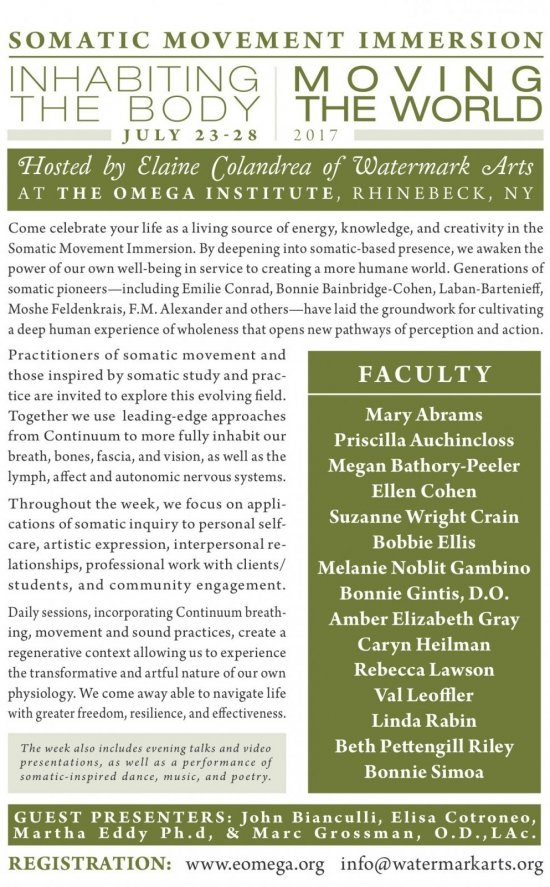 Attention all licensed Massage Therapists:
CEU credits approved by NCBTMB are available.
Save the dates!


November 10-12, 2017

The first ever Moving Body Festival of Somatic Movement.

Details coming soon!!!

Festival Committee: Jennifer Maeve Moloney, Lee Fogel, Lillian Stamey, Cindy Shum, Ali Fischer, Corazon Tierra, and Mary Abrams

MBR has wonderful spaces for teaching
and healing arts of all kinds.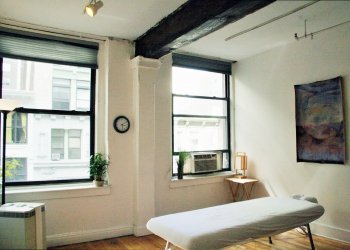 MBR has 3 office spaces and 2 group spaces available by the hour and by the day. Any space can be rented for one time, one hour, a few hours, a full day, an entire weekend, or for ongoing classes.
Our 3 offices are ideal for a variety of private practice sessions. Our 2 group studios -- 400 sq. ft. Small Studio and 1300 sq. ft. Large Studio -- are great for classes, workshops, and other group events.
The more you rent, the better your deal!
Office rates begin at $30/hr for 2017.
Please inquire for daily rental rates for offices.
Movement studio rates range from $47-$130/hr.
Go to our website and click RENTAL INFO &
Email:

services@movingbodyresources.com


or
call Greg at (212) 206-7542 - Mailbox option 2
Please Note: If you contact us after

7 pm

, on weekends, or at short notice please email rather than call.
Photo by Barbara Schaefer
112 West 27th Street. Suite 402.
New York, NY 10001.
(Between 6th and 7th Ave)
Phone: (212) 206-7542
Email:
services@movingbodyresources.com