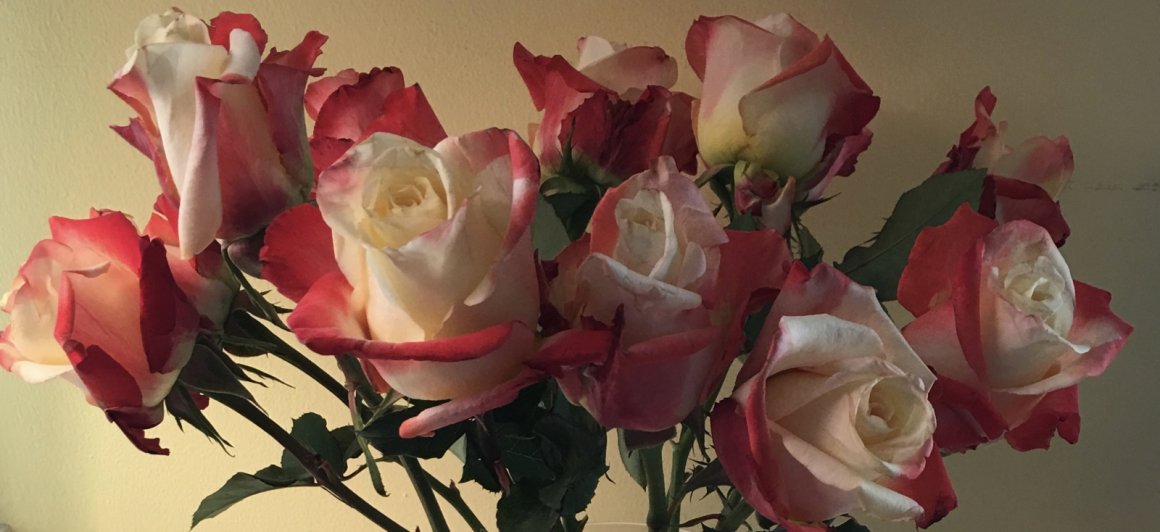 Hi All,
Enlightenment is about living love, peace and joy in everyday life, no matter what is occurring. Taking the high road, awakens creative potential and assists the planet too.
At Be The Medicine we learn to love ourselves through our life journey. The ego becomes our friend, and we learn to trust our inner guide and teacher, who is the highest aspect of us as humans.
We laugh at the ways we think, and act against us; and realign with our highest truth and love. Its fun to wake up to the self that is whole, happy and makes choices that support us in every way.
Soul Shamanism is a direct experience of this. I have initiated people from young children to elders in making this connection to themselves and they are never the same because they now know who they really are. It is an honor and such delight to assist people discover their true self that has great purpose being them in this body and world today.
Janet's lifelong search for the answers, and how to live as the masters teach, have brought together teachings and tools you can employ each day. Any class or session is focused on how to support you where you are and help launch your next step.
Many more classes and programs being scheduled. Ongoing Salons for spiritual evolvement in everyday life coming soon. Reiki 1,2, Master too.
Enjoy the Wonder of You,
Janet StraightArrow, Be The Medicine, Live the Power of You!

Programs and Ongoing Classes

Soul Shamanism 101 June 3 & 4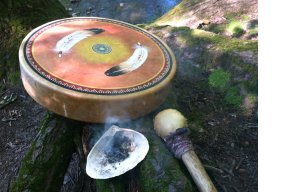 A profound gift of connection and healing. A grounded spiritual practice that awakens you to your soul so you experience immediate knowledge of who you are and why you are here.
This Universal, Spiritual Shamanic practice makes the mystical – practical, immediate and real in everyday life and working with others.

Join Janet StraightArrow as she initiates you into your-soul-self, you will explore your inner space that directly reflects your body and entire life. You will never feel alone again. You have direct access to your inner wisdom and knowledge.

Awaken Medical Intuition and other spiritual gifts and abilities. A great class for healers, teachers, therapists, coaches and All who are ready to Be and Live who they truly are. From this day forward you will feel empowered by the depth of your soul, self and all of your personal connections and tools received from this experiential class. Your life purpose awakens and readies you to move forward in all areas of your life in profound, simple, clear ways.

Meet and learn grounded ways to experience your guides and teachers. Heal yourself deeply and directly from present concerns and past hurts. Find inner peace, tranquility and knowing.

Enjoy this profound addition to your spiritual healing tool bag that is a precious gift. Soul Shamanism takes Shamanic Practice to new deeper and higher levels for Shamanic Practitioners, Healers and everyone. This class is an important beginning to assist you to Be The Medicine.

Prepay ASAP $350. to hold your space. After 6/1, $385. www.PayPal.me/JanetStraightArrow or send check to Janet StraightArrow, 39 Greenwood Ave, Madison, NJ 07940 Janet@Bethemedicine.com 973-647-2500
Class is two full days 10am to 5pm bring lunch and healthy snacks, notebook and pens, recording of class sent to all attendees.
www.bethemedicine.com/soul-shamanism-testimonials

Medical Intuition Introduction June 6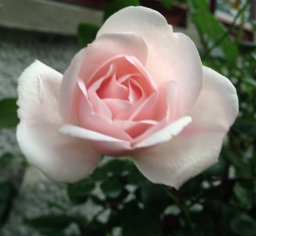 7-9:30pm
Learn this profound art of perception and healing. Awareness of the many layers and levels of our health and well being, opens us up to possibilities we never imagined before. Health is created or interfered with on all levels of our lives.

Janet's fifty years of study and practice and teaching in how to Be The Medicine has led her to study traditions, practices and tools from around the world, which has given her an incredible scope of possibilities and solutions in cause and effect in our body and life.

This class is not just about tools and teachings, it is all about you developing your highly telepathic, perceptive, self. Learn advanced ways in how to discern truth from ego and how to be neutral and clear.

Working with self and others you will refine your skills on all levels and uncover deeper wisdom and knowledge and abilities to be of service in your life.
Awaking innate gifts and abilities and developing them allows for confidence and clarity as you evolve with this work. Practice perfects our development and teaches us even more.
This is an experiential course which requires full participation and practice in between classes. Each person will awaken latent gifts and abilities and train new ones.
When you complete this course of study you will see the world and each one of us more fully and appreciate the gift of life and importance of how everything affects everything.

This is a great course for healers and each person who wants to grow in awareness and ability to live a fully, happy, healthy life. This introduction will awaken new ways of seeing everything, and cover the program and possibilities offered.
This evening will change your life, as your perspective on healing will be expanded into more than you ever imagined.
Questions Answered. What is Medical Intuition? What is the process of developing this ability? How can it support me personally and professionally? Details about programs discussed. A meditation and journey to connect you to this work.

There will be many levels of the course taken individually and an entire complete course. Please pass this on. I would be happy to come to your center to speak and do some teaching on this as well.
RSVP send $40. www.PayPal.me/JanetStraightArrow or send check to Janet StraightArrow 39 Greenwood Ave, Madison, NJ 07940

Soul Purpose - Living with Intent 6/10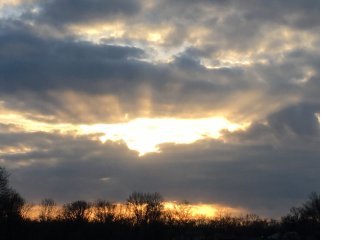 Living Mastery - A Deeper Walk Aligning with Our Soul Purpose

Who am I? Why and I here? What is my purpose? How do I live it everyday? These are questions with answers that evolve as we walk.

How can we walk simply, easily and with more clarity, intent and purpose?

In this class you will continue to Discover, Deepen, Refine and Live your Soul Purpose. Open to everyone who is ready to access deep information, and begin to live life fully. No matter where you are on your journey you will go deeper and farther in your understanding, healing and awakened consciousness.

Worldly experience, rules and some learning, takes us away from soul reality daily. The longer we live, th

e more illusion infiltrates our life and consciousness. Healing ego and waking up soul is our main intention. It takes Mastery to discern and refine the higher truth from the lies and to stay awake and be intentional.



In this full day process, we will be exploring our lives as soul and self in meditations and Shamanic journeys. As we work with the soul we step into our self in ways that feel correct, make sense, and align us with the divine, and all aspects of us.

There will be specific ways to deepen your personal walk, make choices in everyday life, and find meaning in who you are.

Our individual purpose, is our guide on our path, and makes life clearer and more than you imagined. Shamanic and Meditation practices helpful but not required. You will empower you to be you. Overcoming fear, objections, beliefs, and breaking patterns of interference unfold, as we become who we are.

$175.00 when prepaid by 6/5. $195.00 after. www.PayPal.me/JanetStraightArrow or checks to Janet StraightArrow 39 Greenwood Ave, Madison, NJ 07940 Recording class. Bring a Notebook and a healthy lunch and snacks.

Soul Shamanism 101 suggested, not required as prerequisite.

Janet StraightArrow has been living her soul purpose consciously for fifty years. She has followed her inner guide and outer leadings when many objected, and even she has often been surprised. Always grateful for the courage to follow her soul, Janet is here to assist you in walking your own walk and trust you, being comfortable and confident along the way. Janet assists you connect with your soul and higher level guides and those who have passed to the other side who are here to assist you on your unique soul journey as well as the practical wisdom and grace available every day to you.

Janet's groundbreaking work, Be The Medicine, has been developed over fifty years and she brings wisdom and grace into every class and private session. Janet StraightArrow Janet@Bethemedicine.com www.bethemedicine.com 973-647-2500

Retreat a Deeper Experience 7/28-30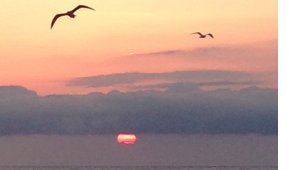 Friday July 28- Sunday July 30 Retreat in the Catskills, Ulster County.
Please let me know of your interest and send deposit.
I hold these once a year and it all begins at sign-up. The Catskills, NY is a perfect midpoint for all this year. Janet holds us in deep love and respect, we go deep, lighten up, feel freedom, embody our wisdom, and have fun too.
VISION QUEST MITOTE
A person goes on a Vision Quest when they are ready to rebirth their life in a new way. Be open for receiving deeper purpose and meaning in your life. The weekend is a ceremony marking change and awakening to the new unknown territory on the next part your l

ife journey.




We arrive on Friday afternoon-evening, and open the circle. We begin the formal ceremony on Saturday morning. We locate our outside sacred space in nature, and prepare for the evening Mitote ceremony and inward Journey on Sunday.

Janet shares a blending of traditions, and encourages you to enjoy your own way too.

The Mitote ceremony on Saturday night raises our vibration, purifies us, and releases the illusions of our past, as we take turns holding the light, chanting the Gayatri Mantra and move into lucid dreaming while others chant.

We awaken early Sunday and immediately walk out onto the land and enjoy our Quest. As we sit quietly in nature we open to the signs and symbols that nature presents, and reflect and find the truth inside of us. Nature nurtures us and is a mirror for us to see us clearly. Messages unfold and we come back with more wholeness.

We are re-birthed over the rainbow bridge as we re enter. We share food and stories and process our adventure and relax until we close the weekend and are ready to go home.

The entire weekend is $550 with housing. $200. deposit ASAP to insure class and begin the journey with more information to help you prepare.

Pay on

www.PayPal.me/JanetStraightArrow

or send check to Janet StraightArrow, 39 Greenwood Ave, Madison, NJ 07940. Balance due July 10.

I am looking forward to our adventure together.

Blessings, Janet StraightArrow

www.bethemedicine.com

973-647-2500

Janet@bethemedicine.com
Summer Solstice Celebration 6/22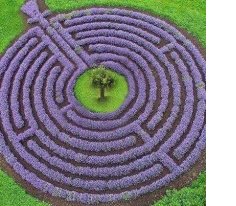 COMMUNITY CELEBRATION!
Journey, meditate, and see where the ceremonial evening takes us. Outdoor fire, share healthy food. Tell stories and more. Donation. All gifts are appreciated. More details soon. Janet StraightArrow, Be The Medicine, Live the Power of You! 7-9 pm Madison, NJ

Just for Today-The Power of Presence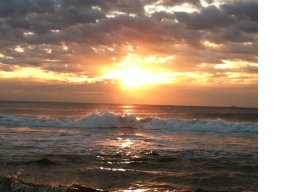 Slowing down and being present is the gift of meditation all day long. As we listen, learn and quiet the racing, fearful mind, our heart opens and life flows.

Our highest intelligence is accessed and life slows down to match our pace. Days that went by so fast, come into full presence moment by moment, and extend our days. Time is an illusion of the mind, all is possible with presence.

Speak for you each moment. No excuses or reasons, just be and do it. Know the truth of what you are here for. Eliminate what is not yours to be and do and make room for the important moments of each day.

Positive dialogue expands time, negative dialogue erases time. Enjoy even the challenging moments as they help us awaken and grow into the brilliance we are. Have fun with it all. This is our life, our gift, our love.

Just for today, be present. Enjoy the Journey,
Janet StraightArrow
Be The Medicine, Live the Power of You!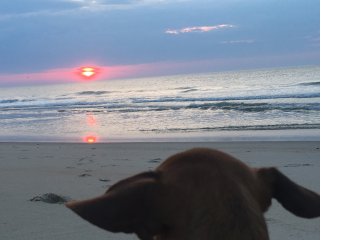 Doubt keeps us stuck in maybe, when we look for surety. Do we do this because of habit, or comfort in not committing? Maybe, creates fear and anxiety. Can we know? Do we want to know? Stepping up allows us to experience truth, what is, and what can be.
We may be surprised with how common it is for us to use the words, kind-of, in describing experiences for ourselves. This shows uncertainty and doubt. Knowing what is, is scary, because then we can be judged, or we must act in some way.
Take out the kind-of, and see how that feels. We commit. I know how I feel, and I know what is happening, and I know what to do and be next. These are powerful possibilities when we just say what we mean.
Words that take us into possibility, instead of reality, are protections from being wrong, or judged, or even taking the next step and enjoying the process. In working with people I help them say what they mean and mean what they say. Its amazing how patterned we are in the opposite and do not realize it.
It is very easy to find the truth that resides under the maybe. Standing in our truth, is a practice worth living. It begins with acknowledging our experiences and how we live our life. Instead of explaining, we can just live and be free. I am, I know, I feel, I see, I hear this, is all empowering.
No more; like, kind-of, sort-of, maybe, or I think. No more dancing around what is, and instead just be. Look and listen to where you hedge your bets, instead of saying what you mean. You will be surprised how dominant this is in our speech.
Have fun with this and be the listener and watcher of you. No judgment or blame, stay on point and change your words, and experience how powerful it is. As you just speak, you find an inner and outer peace and a relief. Ah. There it is.
No more doubt or confusion. Walking your walk, is so freeing.
Enjoy the journey,
Janet StraightArrow
Be the Medicine, Live the Power of You!
www.bethemedicine.com

973-647-2500

Janet@bethemedicine.com
Wisdom Sessions-Healing w Janet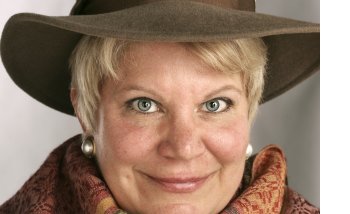 Imagine sitting with a Wise Medicine Woman and enjoying a listening ear and open heart offering deep healing and a higher perspective on your life. Life makes sense from this place and you move gently into better relationships, health, life and work situations.

Bringing out the best in you, she also sees where the pain and illusions reside, and assists you to release them. Even in the darkest time, she reflects the light for you to see your way home to a better, healthy, happy, life.

Walking this walk for fifty years Janet has navigated tremendous challenges in every area of life. Research, and study with teachers, masters and medical people as well as over thirty years of teaching, coaching and healing to assist others, bring a great level of experience to you.

A pioneer in these times, Janet found she was reawakening Ancient knowledge that she carried inside. As she learned, she continued to remember more. Practice and study in traditions from all over the globe in mind, body, spirit, emotion and soul brings a well rounded perspective.

You leave with simple, clear teachings and tools that move you forward easily. StraightArrow offers a direct path to freedom, fun and a meaningful life. There is always laughter, love and lighthearted wisdom that nurtures you as you move through everyday and traumatic situations in any session.

Janet sees and hears things that you do not. From truth, wisdom and love all is revealed in ways that help you love yourself and others through whatever challenges are occurring.

One session moves you light years ahead, your life has new meaning and purpose. Things that bothered you are brought into clear focus and purpose that free you from struggle and pain.

Health challenges are faced with possibilities of complete healing on all levels. Step by step you dive into causes and solutions. Energy work, Shamanic work and many more ways are used along the way. Strengthen your knowing to trust you and live your life in confidence in grace.

Make an appointment today. Phone, Skype or in person sessions possible.

Enjoy the Journey,
Janet StraightArrow
Be The Medicine, Live the Power of You!
janet@bethemedicine.com www.bethemedicine.com 973-647-2500