This Video is What We're About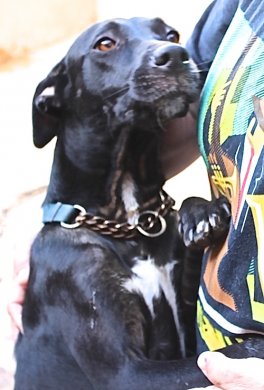 1)
amigosdelosanimalespr@mail.
com is our address for our Paypal in case you already have a PayPal acct set up, and if you click on the "Family and Friends" tab, Amigos de los Animales will receive 100%
of your donation. Here is the login link:
https://www.paypal.com/home
2) If you would like, you may also donate to us through PayPal from any "Donate' button on our web site at:

www.amigosdelosanimalespr.org
Funds from both options will be available to ADLA in 3 business days.
3. Choose to donate through the PayPal Giving Fund? No one will pay a fee and we will receive your donations the 25th of the next month.
https://www.paypal.com/givingfund/
4. You may set up an automatic monthly donation through your bank's online page with his address:
Amigos de los Animales
HC 2, Box 7622
Loiza, PR 00772.
(787) 313-5653.
5. The address above is also where you may send a check or money order.
6.

Amigos de los Animales, PR is one of the Charities listed on EBay.

if you order from them, search for Amigos de los Animales as your charity on EBay and we will receive a % of yourpurchase as a donation..

just for ordering through them!
However you give,

Our EIN number is 66-067-3931

and we will happily send you a receipt and thank you note for your kindness and generosity.
Thanks and God Bless!!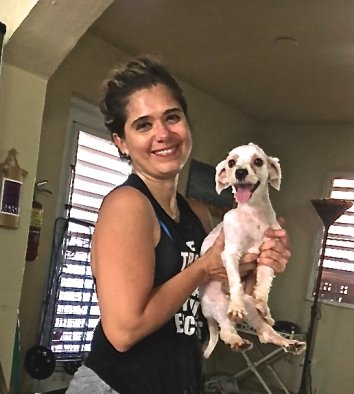 One of our original founders, friend and groomer, Nydia Brondo volunteers her awesome grooming skills to ADLA doggits. She is holding Harley, one of two 7 lb. MaltyPoos found on the beach a few weeks back. If you live in the PR metro area, she's the one to call for the hardest jobs. She is gentle, efficient and the dogs love her. She comes to you and she's

more

than reasonably priced. Nydia can be reached at 787-810-2590.
ADLA WISH LIST
** Dry & Canned Cat Food -
Help Glen feed 250 cats
** Dry & Canned Dog food
** Brooms and Dustpans,
** Micro Fibre Mop Heads
and Sticks
** Newspaper for Bedding
** Chlorine Bleach
** Odo Ban
** Lysol & Aromatic Cleanser
** Black Contractor Bags
**
Large trash Bags
** Tennis Balls to play
** Doxicyclin Antibiotics
** Heartgard Plus or
Heartworm Prevention
** FrontLine Plus or Tick
Prevention Meds
** Old Towels, sheets and
comforters
** Bravecto or Nexguard
** NuStock Ointment
** Nyla Bones of all sizes
** Volunteers to help on
Saturdays and dog
walkers every day
throughout the week
** Dog Fosters in PR for our
more frightened dogs
** Old Usable Dog Crates and
kennels in good shape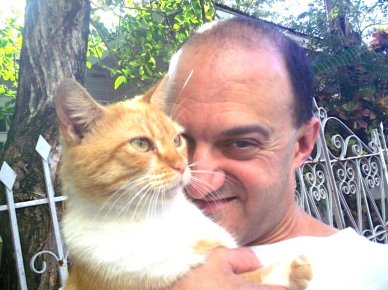 Glen Venezio, my brother......
Please help Glen feed 250 cats a day. He is a trouper who goes out every evening come rain holidays or storms, and he's out there feeding and checking on his 4 legged babies till 6 am. We need help to sterilise and vaccinate the cats on his rout, also, so if you would like to be part of this effort, please let us know on your donations! You may donate to Glen directly through his ATH Movil App. to 787-231-4981 or through PayPal at:
sethspeaksnyc@gmail.com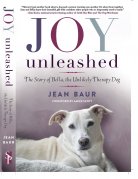 Don't forget to buy this amazing book about "Bella", a very unlikely therapy dog rescued by ADLA member, Mary Eldergil. We still have a few Signed Copies by the writer which we can send you for a $20 donation or buy it from Amazon and book stores - everywhere. Jean Baur is a wonderful writer: so touching, funny and very witty.
1) We need $7000 monthly to function properly as a shelter. Our bills cover utilities, vet bills, food, shipping, crates, medications and infrastructure for our rescues. We're always juggling the money since we have never had that amount per month.
2) After receiving quotes from contractors, we have approx. $30 K in work to begin to fix all the chipped wrought iron, patches of falling ceiling and upgrades to our runs and septic systems, scraping and painting the shelter and laying down now cement flooring in 4 areas of the shelter. If you would like to donate to our shelter fund please let us know that on your donation.
Spyki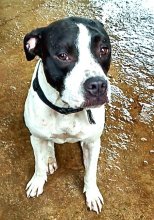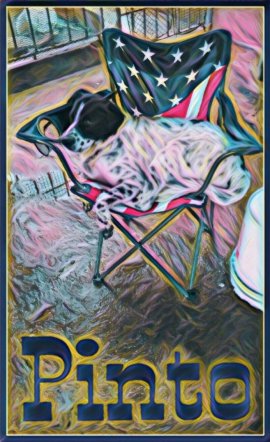 Thanks!! We're So Grateful!
Dear friends and supporters,
It's time again that we need to ask for your help to continue in our efforts. So many 4 legged babies need our help to leave the misery and suffering they are facing every day of their lives. Please donate so we can keep saving lives and making a

difference for the ani

mals we rescue. We are a non-profit 501c(3) organisation dependant upon private donations from people like you, so every penny counts toward our rescued pets welfare.
We are fighting the good fight in Puerto Rico,
We need your help to be able to continue in our mission. We are hoping that we can count on you to help us fix the shelter but more importantly, we have growing vet bills and all kinds of operational costs to cover monthly. Please see the list to the left ⬅︎ which shows the ways in which you can donate.
We are constantly Praying, Paying, Visualising and Working for the changes we want to see in 2017.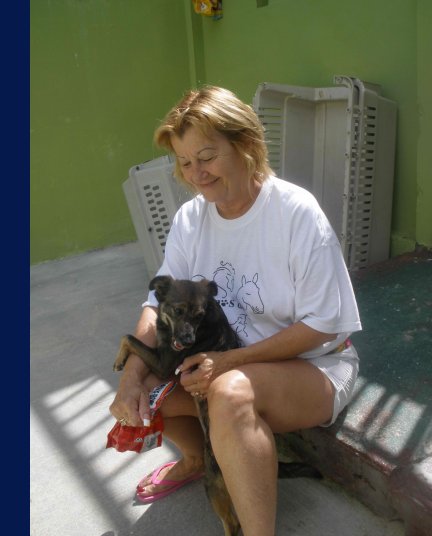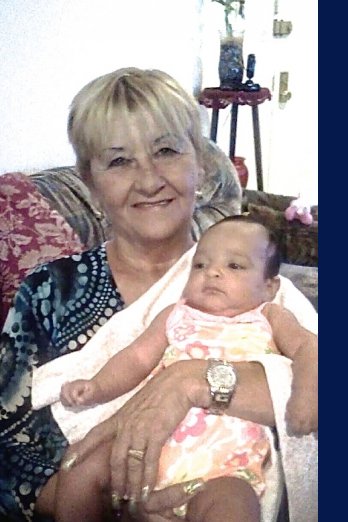 November 22, 1946 - May 23, 2017
RIP Barbara Perifanos our dearest friend, volunteer and fellow rescuer. She was an angel here on earth to all who knew her, and now she is

Home with The Lord.

Our Beloved Vet, Dr. Juan Ellin
A big "Hollar Out" to our Dr. Juan Ellin (left) and his amazing vet tech, Fernando (right) who are always so ready and willing to do whatever it takes to help our "fur babies" get healthy and happy. Amigos de los Animales is a charity, but Campo Rico Veterinary Clinic at 787-768-6099, is not. If you would like to help us pay off our balance they can take credit cards over the phone. Ellin is a good friend and I love his staff too. I feel bad that they have taken such a hit from us now when times are tough for everyone...
They have been too kind to us so please please friends, will you help us pay down our $4000 in vet bills with Dr. Ellin? Our hands are tied till we have paid our balance with him. We can not put any more strain and pressure on his office to carry our load.
Please friends, call their office and put a donation down to help cover our vet bills, won't you? We are in the middle of various serious heart worm and TVT cancer chemo treatments but all that has come to a screeching halt till our balance is paid. Thanks for helping!!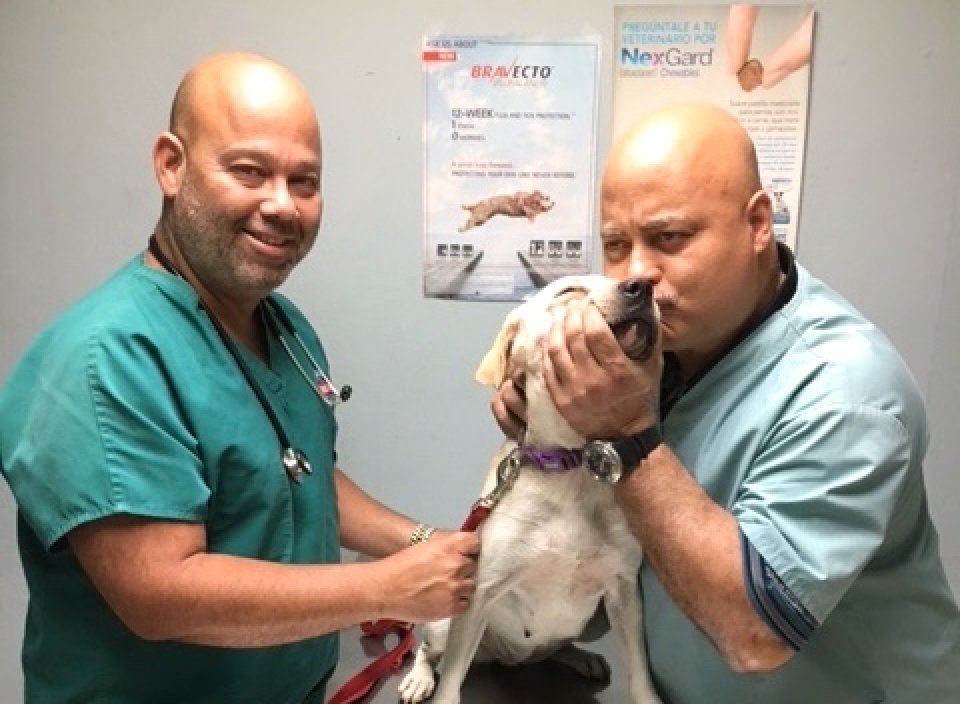 Amigos de los Animales is a Federal 501c(3)
Amigos de los Animales (ADLA) is a
non-profit 501c(3) animal rescue org
dedicated to alleviating the suffering of stray animals on the streets and beaches of our island. Therefore, any time you give, your donation is tax deductible and goes directly to their care. If you are searching for a responsable non-profit for your 2017 giving, we really need your help and hope you will consider

choosing

us. Many giving options are listed in the left column of this edition. Thank you so much for your generosity and caring. God Bless!
Voice for Abused and Abandoned Animals
HC 2, Box 7622, Loiza, Puerto Rico 00772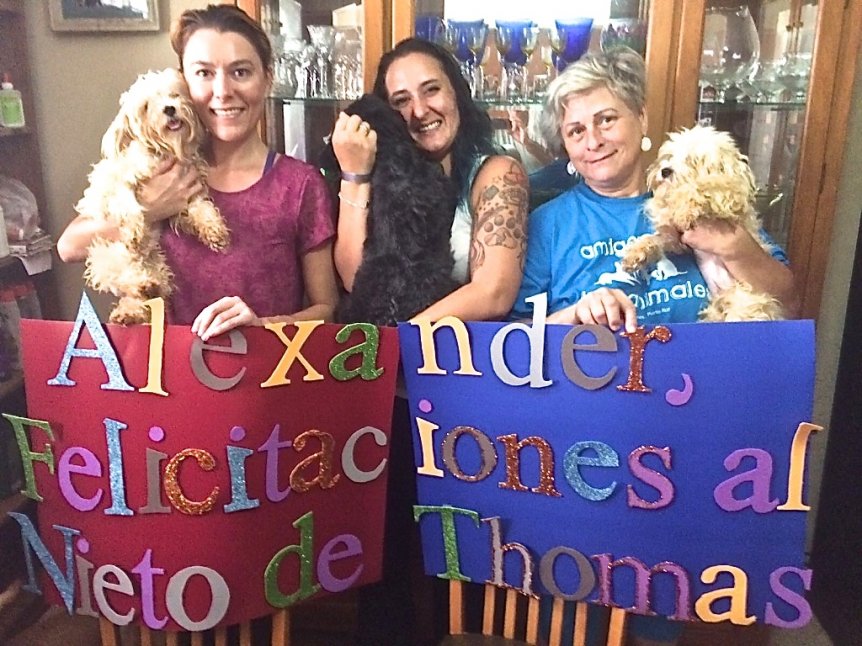 From left to Right: Amanda with Harley, KC with King and Adri with Brandon and the sign reads; "Alexander, Congratulations to Thomas' Grandson."
Please help the animals here and those still waiting to be rescued. With your donation of any amount, we can continue to help those in need and we are always so grateful for your help! You'll receive our thank you note and receipt for your taxes and the satisfaction of knowing that you are helping rescue and , rehab and re-home sick and abandoned 'Satos' (street dogs) in Puerto Rico.
Thanks for reading.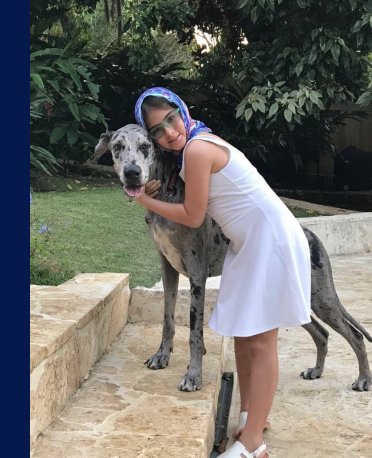 Love,
Adri
Adri Galler Lastra
Amigos de los Animales
Voice for Abused and Abandoned Animals
HC 2 Box 7622
Loiza, PR 00772-9654
787-313-5653
adri@amigosdelosanimalespr.or
www.amigosdelosanimalespr.org
Chester is at his new home, a two acre
garden with another Great Dane named
Luna and people who love him! If you followed Chester's rescue on FaceBook, you'll remember that he was skin and bones at 94 lbs and now he weighs over 110 lbs!
Introducing our President and our Vice President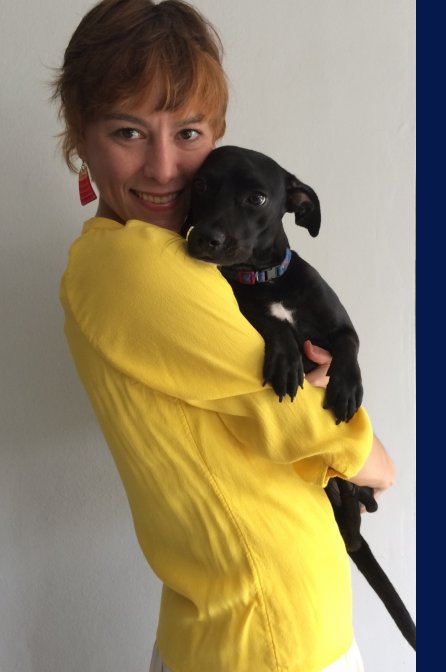 President, Attorney Amanda Rose Collazo Maguire, Mandy (as she's called by those who love her) grew up in Ponce, Puerto Rico where she lived for about 25 years. She moved to New Jersey to study at Princeton and moved to California for a few years after that, before returning to Puerto Rico. She now lives in the metro area and works as an attorney. She got involved with Amigos de los Animales through her friend Ela who asked if she wanted to come volunteer one Saturday. She fostered and adopted Wendy Bee from Amigos in March 2016. Wendy's a cute little black "Sato" who also has two sibling kitties: Bandit and Gigi.
Mandy has always been aware of the devastating animal welfare situation in Puerto Rico. She became more enthusiastic about helping change the situation when she became involved in Amigos. "The more I learn, the more people I meet that care and are involved in making a difference, and the more needy animals I see being adopted into good home
s; the more inspired I become."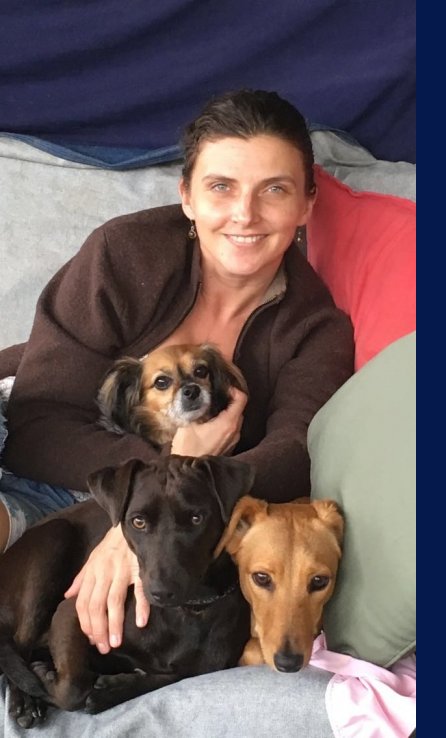 Vice President, Dr. Ela Stolarczyk was born in Poland where, during her
childhood the site of a homeless dog on the street was not uncommon. She grew up observing the end of communism, and how it changed lives of people…apparently also lives of animals! Nowadays when she visits her homeland she no longer sees homeless animals on the streets. She moved to the United States to earn her PhD and since then she's been working as a research scientist in the biomedical field. During 10 years of living in Kentucky she never saw a homeless dog on the streets, perhaps because of highly efficient animal control agencies? In Kentucky she adopted Leo, her first dog and best friend. Leo has travelled with Ela a lot, within the US, Poland and Puerto Rico. The first time she came to Puerto Rico on vacation she was enchanted by the warmth of the people and undeniable beauty of this little island. However, this image contrasted dramatically with the number of homeless, often sick and malnourished dogs and cats wandering the streets, and the number of animal corpuses on the sides of the highways. It was (and is) heartbreaking…Once Ela moved to Puerto Rico she decided to actively do something towards improving the welfare of animals and reducing the overpopulation. This is when she wrote to us and came to ADLA for a Saturday cleanup…and stayed. The rest is history!
" From ADLA I adopted Kimba and Bongo, the children of the first dog I rescued with Adri. Now my days are brightened by my pack of 3 happy dogs, each, with very different characters.

Some of Our Adoptable "Kids"
Blanquin Negrito Perla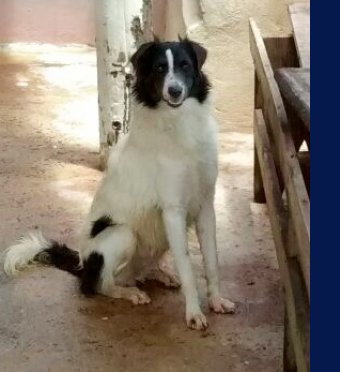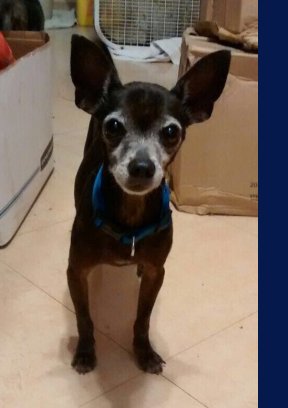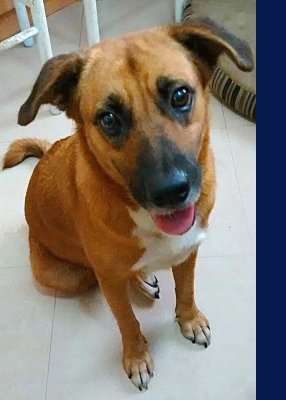 Piccolo Fela Ela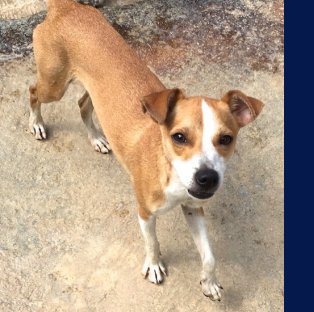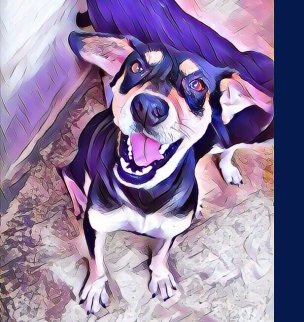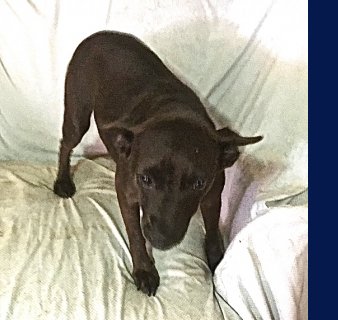 Sweetie Cecile Diva