Read 303 exclusive Articles by noted shamans


Medicine Drum of Many Colors
By: Martha Lucier
"A voice within my own heart calls to me. I follow the voice each step on the Soul pathway, even though I don't really know where it leads, or why I have been called; even though the voices around me, might question, seed doubt or plant fear. I simply answer the calling I hear from deep within."
(Read more)
____________________________________________________________________


Reflection on Women, Medicine, and the Dagara Tradition
By: Theresa Sykes Brittany

"Even though, as women, most of us brought up in this culture were not offered a formal initiatory rite of passage as we moved from the realm of maiden to young woman to mother to elder; we have all experienced some type of initiation---conscious or not. Even though our mothers or grandmothers may not have passed down the "old ways" to us, and even though we may not have had a wise woman or elder to guide us with her lantern of wisdom down the path of knowing..." (Read more)



We welcome your original articles on any shamanic subject.



+++++++++++++++++++++++++++++++++++++++++++++++++++++++++++++++++++++++++++++





Interesting conversations on many shamanic topics, requests for help and healing etc.
Join the conversation, register today
.
Monthly Free Phone Talking Stick Group with
Jan Engels-Smith
Click on banner to join in.
______________________________________________________________________________

"I would like to introduce myself to this community, I have spent much of my time and practice in isolation, and while it has had its advantages it is time for that lone journey to end.

I suppose my story is not unusual, and as complicated as anyone's. I am of mixed decent, I am half Cree of a north western reserve, my family split and left me blinded in a mix of cultural angst.

"

From our Talking Stick - Najuik
**************************************************

*************************************

*****************************************

How to become a member of the Talking Stick Forum


Special important note:

Due to a massive spam attack on our popular forum we ask you to

send us an email

after you subscribed and include the following information:
Username:

Must be between 3 and 20 chars long and use alphanumeric, space or -+_[] characters.


Password: Must be between 6 and 100 characters.


Email:

You want to use.


W

e'll activate your account manually.




Sorry for the inconvenience.



54 Shamanic Impact - Moments of discovery -
Call for entries

Read inspirational stories and share with our global community the ways in which shamanism impact your life. A shamanic moment of discovery after which your life were changed forever. Send your shamanic impact for our consideration

This section on our website inspired this book.


___________________________________





Michael Harner's Two Week Shamanic Healing Intensive
(June 3rd, 2017 - San Francisco Bay Area, Northern Marin)
Crystal Dreaming Practitioner Training
(June 10th, 2017 - Monroe, CT)
Drum Dreaming, a Circle Journey - a Five-Fold Vibrational Shamanic Path through the Sacred Elements...
(June 16th, 2017 - Gabriola Island + Victoria, BC)
Introduction to Shamanic Journeying
(June 17th, 2017 - SF Bay Area--Sonoma, CA)
Fulfill Your Sacred Destiny: Spiritual Mentoring Group
(July 11th, 2017 - SF Bay Area--Boulder Creek)
Michael Harner's Three Year Program of Advanced Initiations in Shamanism & Shamanic Healing
(August 6th, 2017 - Seattle area, Washington state)
Claude Poncelet: Partnering with Illness, Elderhood and the Unknown
(September 9th, 2017 - near Portland Oregon)
Michael Harner's Two Week Shamanic Healing Intensive
(October 22nd, 2017 - Madison, Virginia)
EUROPE:
Rune Magic and Shamanism
(September 21st, 2017 - Tiveden wilderness area)
FSS Shamanism & The Spirits of Nature(June 24th, 2017 - Loveland/Masonville, CO)
Meet Mazatec Grandmother Julieta Casimiro - Power plant ceremony.(July 7th, 2017 - Huautla de Jimenez, Oaxaca)
Wildsoul Finland(August 4th, 2017 - Finland)
The Andes & Amazon Healing Power: Wisdom Teaching and Techniques for Our Times(August 5th, 2017 - Montana)
Plant Spirit Medicne(September 2nd, 2017 - Eugene, Oregon)
Plant Spirit Medicine(September 2nd, 2017 - Eugene, Oregon)
The Clinician as Shaman Intensive(November 5th, 2017 - Santa Fe, New Mexico)

EUROPE:

Shamanic Healing: Traditional Medicine for the Modern World(June 2nd, 2017 - Amsterdam)
The Night Watchman: Amazonian Guayusa Dream Tea Ceremony(June 3rd, 2017 - Amsterdam)
Blessed by the Moon - Power, Transition and Harmony(September 6th, 2017 - Herefordshire)

Nuevo foro de habla española ya está disponible en nuestro
Talking Stick Forum.
"¡Qué sitio más impresionante e ingenioso! Qué bien el ver información que le ayuda a la gente en su jornada y su proceso de aprendizaje. Es interesante de cómo "las llamadas" lo guían a uno por senderos que nunca se hubieran imaginado." -- G. Andrew Tetz (From Shamanportal page on Facebook)
"Gracias. Ya tuve respuesta de uno de los anuncios en el portal chamanico, ¡así que se que funciona!" -- Daniel Stone, San Francisco
* * * * * * * * * * * * * * * * * * * * * * * * * * * * * * * * * * * * * * * * * * * * * * * *
Nuevos ofrecimientos chamánicos de todo el mundo para el 2012: Vean de cómo pueden aumentar su conocimiento y practica chamánica. Con mas de 85,000 visitantes de 168 países cada mes, hoy el Shaman Portal (Portal Chamanico) se esta convirtiendo rápidamente en el sitio del Internet más visitado.
Un Punto de Encuentro verdadero para la comunidad global chamánica. Anunciar su actividad solo cuesta $10. Acérquense.
¿Provee usted recursos a la comunidad chamánica? ANUNCIOS GRATIS DE LISTAS
Conecte su sitio a nuestras conexiones gratis haga clic en
FREE LINKS
- Envíe su enlace para nuestra sección de enlaces gratis -
FREE LINKS
Award winning Film- The Scared Science

The Sacred Science


By Nicholas J. Polizzi



Eight people. Eight illnesses. One journey into the heart of the Amazon jungle. They went looking for alternatives to the modern medicines that failed them. What they found would change their lives forever.





To purchase this film click on the image on the left.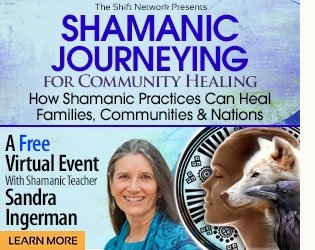 Free Online Event!
Don't miss your chance to experience Sandra as she shows you how you can make a positive impact on crises in your extended family, community or on a planetary scale.
Find out more and reserve your complimentary space
here: https://shiftnetwork.infusionsoft.com/go/sjch/shamanportal
A downloadable recording will be provided later to all who register, whether or not you listen to the scheduled event.
Help us create the largest treasure trove of shamanic knowledge. Share your blogs, articles, videos, links, and lectures. Participate in our Talking Stick Forum.
Wisdom Keeper

of the Month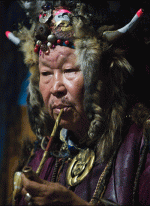 *****************************************

Book of the Month:

By Itzhak Beery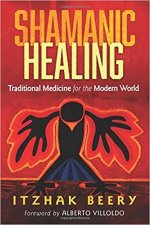 *****************************************

Film of the Month:

By Jay Weidner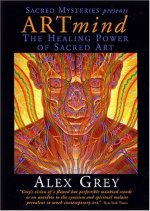 Become a Shaman Portal
Advertising
Sponsor and your work will be seen by
thousands
around the world every Month.














Become a ShamanPortal
Advertising/Sponsor and your work will be seen on our website and this bi-weekly newsletter by over 25,000 every Month.