For the holiday week I'll be visiting my mother in Iowa. At 82 years old, she lives in a nursing home slowly diminishing with dementia. Tonight I called her and asked, "What shall we do for the 4th of July?"
Her ability to reply is limited, so I suggested,
"How about eating ice cream?"
to which she replied with a sparkle in her voice,
This tiny sparkle in my mother's voice ignites the most colorful, vibrant, sky rocketing array of fireworks in my heart.
With her slow growing absence, every heart beat and expression of lightness in her presence, reminds me how precious and fleeting the moments of connection within ourselves and with each other truly are.
My invitation for you this holiday week is to notice and feel for the tiny sparks lighting the fireworks of your heart. As they ignite, awake to the way these heart-works tingle, brighten, vibrate, crackle, glimmer, and quake through your entire body. In the wake of their booming, breathe into the empty space of your being. And, with each moment of your bodily presence celebrate the freedom of the aliveness of your one and only precious presence.
While during July things often slow down, MBR
teachers and practitioners continue to be available to support your heart-fire-works and your precious presence. We hope you'll stop by to celebrate, cool off, and join us in classes, workshops, or private sessions in any way that serves you.
July highlights are below and check out our website for other opportunities.
With a sparkle, a glow, a heartbeat,
and
a soft cool evening breeze,
Mary Abrams &
All at Moving Body Resources
Classes with Mary Abrams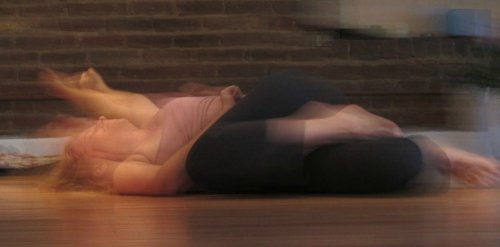 MOVING BODY INNOVATIONS
Taught by Mary Abrams
Tuesdays 11 am - 1 pm Ongoing
Thursdays 10 am - 12 pm Ongoing
Fees: $30/single class
$130 / 5 class series
See info below.
BELLY BLISS: Self-care through movement & touch for women's wellness
Mondays, July 10, 17, 31
6-8:30 pm
Fees: $40 / class
$105 pre-pay for all three
See below.
ALL ABOUT ATTENTION
One Friday each month
July 14, Aug 18-new date
MOVING BODY DANCE
Fees: $30/single class
$130 / 5 class series
MOVING BODY HEALING
No classes July & Aug
6 - 8 pm
Fees: $30/single class
$130 / 5 class series
MBR Community Classes:
SOMATIC SOLSTICE MAT
No Class in July, resuming in Aug
Taught by Laura V. Ward
PACHUAN TAI CHI
Taught by Dominique Jenkins
Thursdays 6:30 - 7:30 pm (please register before attending)
347-607-2886
drj604@gmail.com
HEART-CENTERED TOUCH FOR MEN
Led by Adam Brown
Thursdays 8 - 10:00 pm (pre-registration required)
212-366-9025
adam@heartcenteredtouch.com
UPCOMING

WEEKEND EVENTS & WORKSHOPS
BELLY BLISS: Self-care through movement & touch
for women's wellness
Led by Maryanne Savino and Mary Abrams
July 10, 17 and 31
See below...
SOMATIC MOVEMENT IMMERSION:

Inhabiting the Body, Moving the World
Omega Institute, Rhinebeck, NY
July 23 - 28
See below...
RESTORING CORE RHYTHMICITY: The Art of Play and Social Engagement for Trauma Restorative Movement Psychotherapy
Taught by Amber Elizabeth Gray
October 6, 7, 8
See below...
Taught by Mary Abrams & Colleagues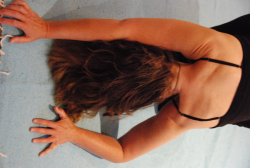 These classes are an amazing opportunity to awaken your senses, experience your body as movement, interrupt your habitual ways of thinking and feeling, and to develop new clarity, awareness, strength, and liveliness in your entire being. We will explore with breath and sound play, sensing, feeling, micro-movement, expressive movement, and deep stillness.
Beginners are welcome anytime.
Every Thursday 10 am-12 pm
Teacher schedule:
Mary Abrams is teaching July 11, 13, 18 & 20.
Substitute teachers July 25 & 27
Drop-ins welcome to ALL classes.
Fees for 2017:
$30/single class
$130/ 5 class series
Pre-registration via email or phone 24 hours in advance is appreciated but not necessary.
TO REGISTER via email or phone contact:
BELLY BLISS:
Self-care through movement & touch
for women's wellness

Led by Maryanne Savino & Mary Abrams
We welcome you to join us in a safe and sacred space that is nurturing, supportive, and empowering. During our time together we will explore breath, movement, healing touch, and surrendering into integrative stillness. Each session will include time for sharing our discoveries, new meanings, and potent questions.
These sessions are open to all women of all ages.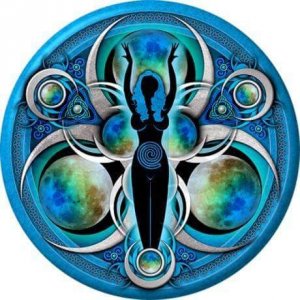 Session 1: Womb Journey
Monday, July 10th, 2017
6-8:30 pm (please arrive a few minutes early)


The Womb Journey session offers an opportunity to awaken through our bellies to the deep space of our wombs. We offer gentle, caring, and focused explortions through breath/sound and movement to support clearing core wound imprints and trauma.
Session 2: Navel Portal Activation
Monday, July 17th, 2017
6-8:30 pm (please arrive a few minutes early)

Attending through the central portal of our bellies with Vibrational Remedies enhanced with breath/sound, movement and touch, this session aims to facilitate balancing and restoring our Feminine energy.

Session 3: Deepening with Belly Bliss Touch
Monday, July 31st, 2017
6-8:30 pm (please arrive a few minutes early)
Focusing on varieties of touch with the support of Essential Oils, the final Belly Bliss session aims to facilitate the fullness and power of our sensual being and our unique healing capacities.

Fees:
$40/single class
Pre-pay for all 3 classes: $105
Sessions can be attended out of sequence. Pre-registration is required.
Please wear comfortable attire to move in and bring a water bottle to stay hydrated.


To Register Contact:
Mary Abrams,
mary@movingbodyresources.com
or 212-206-7542
Maryanne Savino bio:
www.sacreddanceandsound.com,
Mary Abrams bio:
http://movingbodyresources.com/moving-body-resources/about-mary-abrams/
OMEGA INSTITUTE
SOMATIC MOVEMENT IMMERSION:

Omega Institute, Rhinebeck, NY
July 23 - 28

REGISTER NOW!!!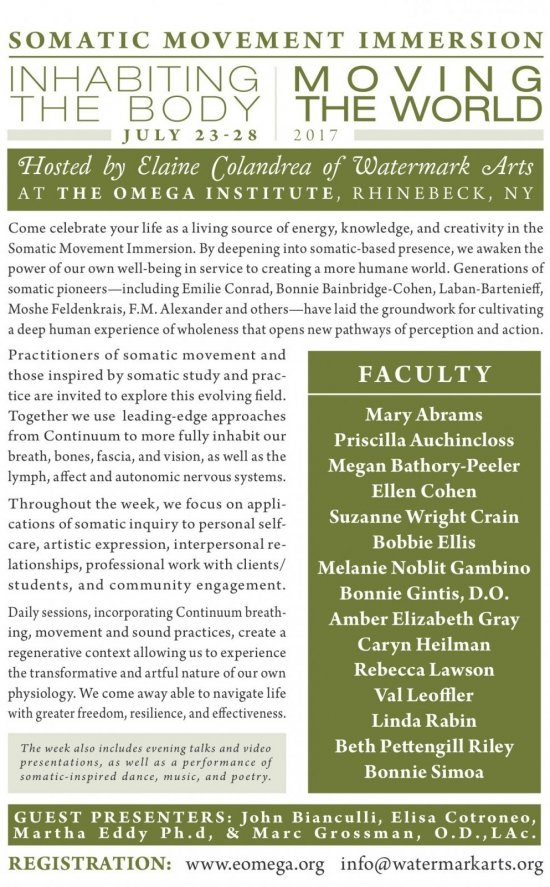 Attention all licensed Massage Therapists:
CEU credits approved by NCBTMB are available.
Taught by Laura V Ward
Classes resume in August!
Somatic Solstice Mat classes emphasize the subjective experience of embodiment by inquiring into the potential space inside and outside of the body with playful awareness. Through this approach we lean into greater connectivity, fluid resilience and functional integrity. Simple user-friendly exercises elicit healthy movement patterns that stimulate, massage and hydrate the soft tissues and the nervous system. This class cultivates a level of body intelligence and fitness that will continue to support your agility throughout life. Drawn from diverse movement forms including Ballet, Pilates, Yoga, Dance, Laban Movement Analysis, Bartenieff Fundamentals, Sounding, Continuum Movement, and Connective Tissue Therapy, there is balance of specific form-based exercise and non-judgmental free moving improvisational work. IT SHOULD BE FUN and FEEL GOOD!
No prior experience required. This is appropriate for all levels, ages and body types.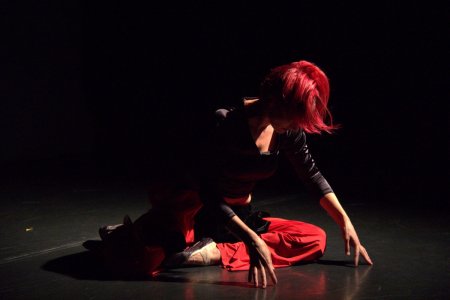 To register, or for more information:
646-241-8254
laura@lauravward.com
Save the dates!


November 10-12, 2017

The first ever Moving Body Festival of Somatic Movement.

ONLINE REGISTRATION & DETAILS COMING SOON!!!

Festival Committee: Jennifer Maeve Moloney, Lee Fogel, Lillian Stamey, Cindy Shum, Ali Fischer, Corazon Tierra, and Mary Abrams

Sacred Journey to Bali, Indonesia

April 16-29, 2018

With Mary Abrams & Kenneth Ballard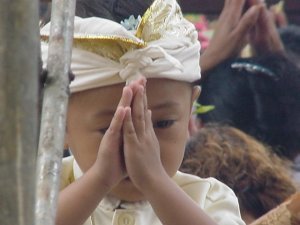 It is time to dance into your full potential. Time to dream a new dream & embody your heart's wildest desires. It is time to say Yes to you. If not now when?
Mary Abrams, Kenneth Ballard, Dharma, Samphos and Ken's amazing Balinese healing family invite you to join us in Bali for a profound Transformational Celebration, a rare travel treasure!
Travel with us on this potent journey, gaining exceptional entree into the hidden inner world of Bali. Awakening. Healing. Re-Membering who you really BE. A time of unbridled bliss filled with unconditioned Love. A time of renewal and rejuvenation.
A time to celebrate Love and exponential expansion.
This Journey unfolds during the potent April sacred time and we will immerse ourselves in Bali's ceremony & ritual. The group will be small and intimate, 4 minimum to 14 aspirants maximum.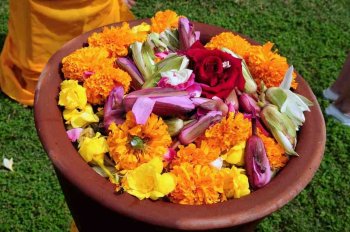 We have tier priced for a minimum 4-5, so with a smaller more intimate group the journey still takes place. This is a soul call, and we trust exactly the right synergy of travelers to say Yes.
In Lotuz Love & with Aloha,
Kenneth, Mary, Dharma, Samphos and our Bali dream team.
For itinerary & fee info:
http://movingbodyresources.com/upcoming-events-classes/sacred-journey-bali-indonesia/
or contact Mary:


mary@movingbodyresources.com
For info on Ken go to:

http://www.kenballardjourneys.com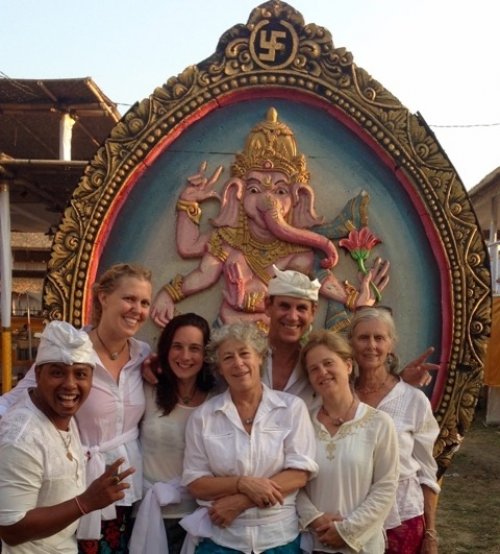 Sacred Journey to Bali Group 2015
Photo credits: top & bottom anonymous, middle K.Ballard 2005
Stay tuned for our next Salon date TBA

Moving Body Salons create a space for artists to share their work live, in real time,
with
real people to create living resources for us all.
Artistic expressions may be raw, fermenting, fully cooked, and more.
Calling all artists of all kinds and all levels.
Performances, conversation, schmoozing, and who knows
To let us know you want to perform, please contact:
mary@movingbodyresources.com
Restoring Core Rhythmicity
The Art of Play and Social Engagement for Trauma
Restorative Movement Psychotherapy
Taught by Amber Elizabeth Gray
October 6, 7, 8
10am - 5pm
Fee: TBA
Exposure to traumatic events literally and metaphorically "freezes" our bodies, minds and spirits in a "lock-down" of jumbled memory fragments. Current neuro-psychiatric research has shown that when someone is traumatized, a majority of traumatic memory is implicit— sensory-motoric and image-based. This research endorses non--verbal therapies for survivors to fully integrate the past with the present and restore well-being and balance. Movement is the medicine that creates new healing pathways and re-connects survivors to themselves and their lives.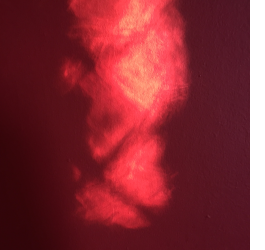 This training will support clinicians, dance movement therapists, art therapists, and somatic therapists to work with survivors of trauma (in particular, relational trauma, complex trauma, and trauma secondary to violence) using a variety of very practical, body, movement, rhythm and dance-based approaches. It will benefit all mental health professionals who work with survivors of trauma and wish to integrate body-based and creative arts approaches into their work in individual and group contexts.
The pathways we explore include Polyvagal Theory, Dance/Movement Therapy, Somatic Psychology, Continuum, and Embodied Developmental Psychology. This workshop will integrate Polyvagal-informed Dance Movement Therapy, a framework for working with rhythmicity co-collaborated by the facilitator with Dr Porges, based on their recent publication Polyvagal-informed Dance Movement Therapy with Children Who Shut Down: Restoring Core Rhythmicity.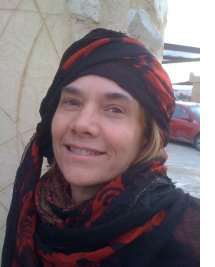 Amber is a pioneer in the use of Dance Movement Therapy, Continuum, and Somatic Psychology with survivors of trauma, particularly torture, war and human rights abuses. Amber is the 2010 ADTA Outstanding Achievement Award recipient. She originated a resiliency-based framework and clinical approach -- Restorative Movement Psychotherapy -- for mind-heart-spirit, somatic, movement and arts-based therapies with survivors of trauma in cross cultural, low resource contexts.
To Register Contact Amber:
Amber Elizabeth Gray
restorativeresources@gmail.com

MBR has wonderful spaces
of all kinds.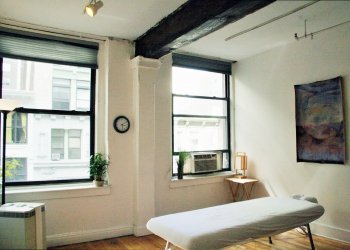 MBR has 3 office spaces and 2 group spaces available by the hour and by the day. Any space can be rented for one time, one hour, a few hours, a full day, an entire weekend, or for ongoing classes.
Our 3 offices are ideal for a variety of private practice sessions. Our 2 group studios -- 400 sq. ft. Small Studio and 1300 sq. ft. Large Studio -- are great for classes, workshops, and other group events.
The more you rent, the better your deal!
Office rates begin at $30/hr for 2017.
Please inquire for daily rental rates for offices.
Movement studio rates range from $47-$130/hr.
Go to our website and click RENTAL INFO &
Email:

services@movingbodyresources.com


or
call Greg at (212) 206-7542 - Mailbox option 2
Please Note: If you contact us after

7 pm

, on weekends, or at short notice please email rather than call.
Photo by Barbara Schaefer
112 West 27th Street. Suite 402.
New York, NY 10001.
(Between 6th and 7th Ave)
Phone: (212) 206-7542
Email:
services@movingbodyresources.com