Read 303 exclusive Articles by noted shamans


Interview with Shipibo Ayahuasca Shaman Enrique Lopez in the Amazon Rainforest of Peru - Part 1
By: Howard G Charing
"The first part of an interview with Shipibo Shaman Enrique Lopez. Interviewed at Mishana, Amazon Rainforest Peru, November 2007. Enrique discusses his early years in the indigenous Shipibo community in the Ucayali region of the Amazon Rainforest in Peru.
Enrique talks about the Shipibo views on Ayahuasca and medicinal plants;"
(Read more)
____________________________________________________________________


Internal Quest: Merging With Your True Self
By:Jan Engels-Smith

"A sculptor was once asked how he created such marvelous results from the stone he worked. He replied, "If I want to carve an elephant in stone, I simply chip away all of the stone that does not look like an elephant." (Read more)



We welcome your original articles on any shamanic subject.



+++++++++++++++++++++++++++++++++++++++++++++++++++++++++++++++++++++++++++++





Interesting conversations on many shamanic topics, requests for help and healing etc.
Join the conversation, register today
.
Monthly Free Phone Talking Stick Group with
Jan Engels-Smith
Click on banner to join in.
______________________________________________________________________________

"I would like to introduce myself to this community, I have spent much of my time and practice in isolation, and while it has had its advantages it is time for that lone journey to end.

I suppose my story is not unusual, and as complicated as anyone's. I am of mixed decent, I am half Cree of a north western reserve, my family split and left me blinded in a mix of cultural angst.

"

From our Talking Stick - Najuik
**************************************************

*************************************

*****************************************

How to become a member of the Talking Stick Forum


Special important note:

Due to a massive spam attack on our popular forum we ask you to

send us an email

after you subscribed and include the following information:
Username:

Must be between 3 and 20 chars long and use alphanumeric, space or -+_[] characters.


Password: Must be between 6 and 100 characters.


Email:

You want to use.


W

e'll activate your account manually.




Sorry for the inconvenience.



54 Shamanic Impact - Moments of discovery -
Call for entries

Read inspirational stories and share with our global community the ways in which shamanism impact your life. A shamanic moment of discovery after which your life were changed forever. Send your shamanic impact for our consideration

This section on our website inspired this book.


___________________________________





N/A

CENTRAL & SOUTH AMERICA


Healing What Grieves You - Shamanic griefwork series(July 8th, 2017 - online)
Elk Medicine Drum Building Workshop(July 9th, 2017 - Alton NH)
Soul Mending: How to Heal Spiritual Traumas with Soul Retrieval(July 19th, 2017 - Manhattan)
Shamanic Healing: Traditional Medicine for the Modern World(July 23rd, 2017 - Manhattan)
Wildsoul Finland(August 4th, 2017 - Finland)
The Andes & Amazon Healing Power: Wisdom Teaching and Techniques for Our Times(August 5th, 2017 - Helena, Montana)
The Andes & Amazon Healing Power: Wisdom Teaching and Techniques for Our Times(August 5th, 2017 - Montana)
Plant Spirit Medicne(September 2nd, 2017 - Eugene, Oregon)
The Clinician as Shaman Intensive(November 5th, 2017 - Santa Fe, New Mexico)

EUROPE:

Blessed by the Moon - Power, Transition and Harmony(September 6th, 2017 - Herefordshire))

Nuevo foro de habla española ya está disponible en nuestro
Talking Stick Forum.
"¡Qué sitio más impresionante e ingenioso! Qué bien el ver información que le ayuda a la gente en su jornada y su proceso de aprendizaje. Es interesante de cómo "las llamadas" lo guían a uno por senderos que nunca se hubieran imaginado." -- G. Andrew Tetz (From Shamanportal page on Facebook)
"Gracias. Ya tuve respuesta de uno de los anuncios en el portal chamanico, ¡así que se que funciona!" -- Daniel Stone, San Francisco
* * * * * * * * * * * * * * * * * * * * * * * * * * * * * * * * * * * * * * * * * * * * * * * *
Nuevos ofrecimientos chamánicos de todo el mundo para el 2012: Vean de cómo pueden aumentar su conocimiento y practica chamánica. Con mas de 85,000 visitantes de 168 países cada mes, hoy el Shaman Portal (Portal Chamanico) se esta convirtiendo rápidamente en el sitio del Internet más visitado.
Un Punto de Encuentro verdadero para la comunidad global chamánica. Anunciar su actividad solo cuesta $10. Acérquense.
¿Provee usted recursos a la comunidad chamánica? ANUNCIOS GRATIS DE LISTAS
Conecte su sitio a nuestras conexiones gratis haga clic en
FREE LINKS
- Envíe su enlace para nuestra sección de enlaces gratis -
FREE LINKS
Award winning Film- The Scared Science

The Sacred Science


By Nicholas J. Polizzi



Eight people. Eight illnesses. One journey into the heart of the Amazon jungle. They went looking for alternatives to the modern medicines that failed them. What they found would change their lives forever.





To purchase this film click on the image on the left.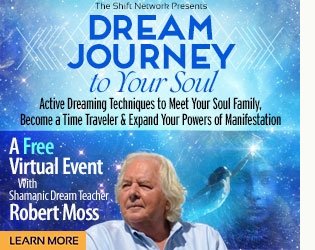 Free Online Event!
Robert is a brilliant and fascinating teacher who will show you how to use dreaming to
travel to past, future and parallel worlds to access wisdom, meet your spiritual family, and gain clues on how to create the life you've always wanted, but never thought possible.
A downloadable recording will be provided later to all who register, whether or not you listen to the scheduled event.
Register
now:
https://shiftnetwork.infusionsoft.com/go/dj/shamanportal
Help us create the largest treasure trove of shamanic knowledge. Share your blogs, articles, videos, links, and lectures. Participate in our Talking Stick Forum.
Wisdom Keeper

of the Month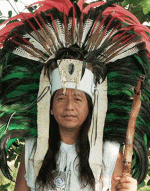 *****************************************

Book of the Month:

By Carl Greer PhD PsyD (Author), Melinda Ring (Foreword)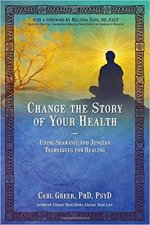 *****************************************

Film of the Month:

By Leonard Nimoy (Actor), Kathleen Turner (Actor)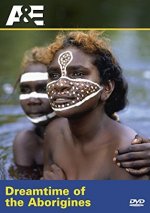 Become a Shaman Portal
Advertising
Sponsor and your work will be seen by
thousands
around the world every Month.














Become a ShamanPortal
Advertising/Sponsor and your work will be seen on our website and this bi-weekly newsletter by over 25,000 every Month.