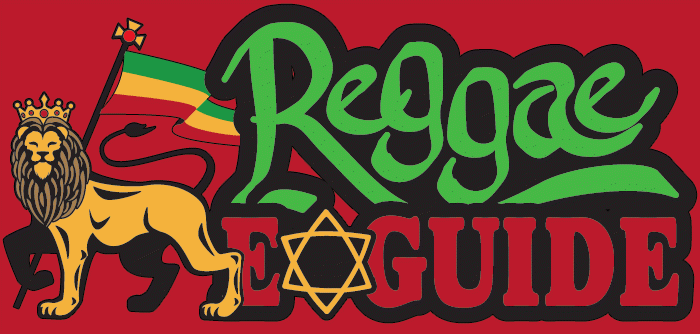 Breaking News Stephen Marley and son, Jo Mersa Marley just confirmed for 2017 Reggae Sumfest in Jamaica July 16-22





Downsound Entertainment is proud to announce the addition of a special performance by Stephen Marley together with his son, Jo Mersa Marley, on Saturday night, July 22, 2017 celebrating the 25th Edition of Reggae Sumfest Presented by Red Stripe in Montego Bay Jamaica. Their performance will be at Catherine Hall on the final night of the week-long takeover of Montego Bay which includes 5 themed pre-parties and two nights of main events featuring the world's biggest reggae and dancehall stars.



Read full article


CBD Living is the Innovator of Nano CBD Products



CBD Living is in the forefront of CBD products by utilizing Nano Technology to Nano our CBD which allows the CBD to become immediately Bio Available in the body. Consuming CBD in other ways beside Nano CBD, the body looses up towards 90% of the CBD through the digestive system. When we Nano CBD we break it down to 1 millionth its original size allowing it to be absorbed directly into the body's cells at the cellular level giving the body immediate bio availability. Our first product was CBD Living Water but WE AREN'T JUST A WATER COMPANY ANYMORE- We not have a full range of products from Full Spectrum Nano CBD Gummies, Nano CBD Chocolate Bars, Nano CBD Sleep Aid, Nano CBD roll on Topical for pain relief, CBD Vape pens and Nano

Website - Facebook - 800-940-3660


Maxi Priest, THIRD WORLD, Sol Horizon, Mystic Roots, Native Elements,
The Mighty Mystic and The Hard Roots Movement – Saturday, July 29th


California Conscious Music Festival (CCMF),

Second Octave

and the 2017 SOMO Concert Series are pleased to announce the second summer show at

SOMO Village

in Rohnert Park.
On Saturday, July 29th,

SOMO Concerts

invites you to a day long pop-up festival filled with high energy positive reggae, roots and fusion for lovers of legends and locals with reggae icon Maxi Priest, reggae ambassadors Third World, high energy North Bay favorites Sol Horizon, Chico's reggae fusion rockers Mystic Roots, San Francisco's island soul reggae band Native Elements and hip-hop reggae artist The Mighty Mystic and The Hard Roots Movement. Doors open at 3pm with a 3:30pm show start. Tickets are $45 and can be purchased here.

Read full article



Hail Up All Massive and Crew!
Want to invite all y'all out to our upcoming shows all Summer long!
New dates are being added all the time, so check in here for all current dates and ticket links.

As of today our current tour schedule is as follows:

7/21 - The Pirate Party (Mt. Eden) - Haugan, MT
7/22 - Wild Buffalo - Bellingham, WA
7/27 - WOW Hall - Eugene, OR
7/28 - Nectar Lounge - Seattle, WA w/ Blackalicious
7/29 - Star Theater - Portland, OR w/ Blackalcious
8/17 - Best of the East Bay Party - Oakland, CA (Free Show!)
8/18 - Oregon Eclipse Festival - Prineville, OR
9/03 - Moe's Original BBQ - Tahoe City, CA


Upcoming Grassroots Festival of Music & Dance Reggae Explosion!



This year the annual Grassroots Festival of Music & Dance in Trumansburg, NY is bursting at the seams with incredible reggae acts like: Morgan Heritage, John Brown's Body, Kevin Kinsella, Root Shock, Giant Panda Guerrilla Dub Squad, Thunder Body and more! Join us July 20-23 for 4 day of music featuring 80 bands from all over the world! It is an event you definitely want to experience this summer!

For more info go here.


Chronixx + Chop and Quench bring the vibes
and the heat at BRIC Celebrate Brooklyn!



Brooklyn, New York City got an extra special summertime treat at Prospect Park last Saturday night for the free #BRICCelebrateBrooklynFestival!

As a full moon rose above prospect park openers Chop and Quench (Fela! on Broadway) set the stage for an incredible night with their afrobeat sound, vibrant vocal and dance performances coupled with the talented musicians who brought a taste of Africa to Brooklyn by transporting us to 'The Shrine' in Lagos, Nigeria through the great Fela Kuti's music.

Headliner Chronixx and the Zincfence Redemption band hit the stage at 9pm to perform an almost two-hour set in front of 8000 attendees with a spillover beyond the gates of 3000!!

Read full article


Upcoming Summer Shows At The House of Blues - Anaheim, CA





7/21 Tribal Theory and Anuhea

- At The House of Blues Anaheim

-Tickets

7/29 Fiji

– At The House of Blues Anaheim

-Tickets

9/16 Fayuca

– in The Parish at House of Blues Anaheim

-Tickets

Sirus B Posse Summer Tour Schedule



Sirus B Posse, Dub Roots Reggae Band hailing from Northern California has several exciting shows lined up for the summer as part of their "Dub Creation" Album Release tour.

Come check the Bredren at:
July 9th Private Event
July 12th Opening For Capleton at Miner's Foundry
August 11th Opening for Warrior King at The StoneHouse
August 27th Opening for Akae Beka at 19 Broadway
Plus more dates TBA soon
For more information check out here

Read full article


Capleton & The Prophecy Band - 2017 North American Tour - Interview



The following is an interview with Capleton from United Reggae by Angus Taylor on April 7, 2016.
Capleton's famously fearsome presence on stage couldn't be more distant when he arrives at Jimmy Cliff's studio in Kingston for our interview. He has driven here on his own, without entourage. He greets us in the manner of the Bobo Ashanti mansion of Rastafari. "Greetings in the name of His Imperial Majesty Emperor Haile Selassie I the First, Holy Emmanuel I Selassie I, Jah Rastafari." He is dressed in one of his striking yellow stage outfits with red gold and green banding and matching shoes. He is genial and smiling throughout.

Read full article


The Reggae on the River Experience: Music, Nature, Multimedia,
Non Profit Giving





The 33rd Reggae on the River presented as a fundraiser for the non-profit Mateel Community Center, takes place August 3-6th at French's Camp in southern Humboldt county, 10 miles south of Garberville along the banks of the Eel river. After the epic rainfall this past winter, the river is in great health and the rainwater catchment installed in 2016 makes Reggae the first water neutral/positive event of its kind. During the festival, once the sun canopy is lifted on stage, 16x9 foot digital display walls and video projections enhance the sound experience for audience members. Internal bike and van shuttles are available onsite to move gear and festival goers to and from the festival bowl to campsites and late night activities. For campers, the festival allows the opportunity to work together toward global community building, creating connections that are local and global. Bring a new or used tool for Tools For Change a Mateel Community Center program that shares tools with villages in Burkina Faso. All of the food booths at the festival partner with non-profit organizations to donate a portion of their proceeds. To purchase 3 or 4 tickets, Premier camping and Ambassador passes which donate 10% towards global charities, visit

website

or call 707-923-3368.

Dive into the The 23

rd

Annual REGGAE FESTIVAL GUIDE magazine.

Exciting and education articles by reggae top aficiondos.


Click. Read. Enjoy on all devices.





Enjoy educational & entertaining articles


with videos & links





Cooking with Ziggy: Connecting Food, Family, Lifestyle


Preserving Peter Tosh's Legacy: Museum in Jamaica


& 420 Cannabis Brand


A new type of Rastafari club in Colorado


The Virgin Island's Reggae Souljahs


Reggae-related book reviews, and of course,


WORLD-WIDE REGGAE FESTIVALS





reggaefestivalguide.com/emag/2017


July Special

FESTIVAL SEASON DIGITAL MARKETING PACKAGE

Take advantage of the high amount of traffic coming to our website and social platforms this time of year.

You'll receive
Double vertical Banner Ad on our website home page (and all 600 pages of our website)



Your banner will click through to your website or Facebook page
1 Custom e-Blast to our big list. Can include text, pictures, logos, videos, social media live links and music!
Facebook, Twitter and Instagram posts (We will spread your brand to our half million Facebook followers, 9,000 Twitter followers, and 9,500 Instagram followers

You pay just $499


Actual value: $930

We will gladly make your banner ads and your e-Blast for you with materials you provide


707.630-3304 - Email

One love from the Reggae Festival Guide team:
Kaati, Sean, Tom, Joana and Goran



Great Escape :: "Good Day"



Here's the final video for the Reggae version with a private Vimeo link.
Produced by Native Wayne Jobson

The Great Escape release new summer single "Good Day" -- out June 23 ++ Double A-side release includes brand-new roots reggae live rework recorded with legendary Soul Syndicate Hot on the heels of recent smash single "Let Me Go Wild," The Great Escape return with a double A-side release for the hottest weeks of the year: This month, the California alt pop trio unleashes the addictive feelgood soul tune "Good Day" together with an exclusive reggae version recorded with the legendary Soul Syndicate, one of Jamaica's biggest backing band institutions since the early 70s. Both versions of "Good Day" will be available via all streaming & download partners from June 23.

Read full article


RootzNCreation :: "RootzNCreation Meets Army & Biblical"



Check out the Brand New Album, "RootzNCreation Meets Army & Biblical" 15 Tracks of pure Rootz, Maui meets California meets St. Croix.

Rootz N Creation is an original roots reggae production company and band from Maui, Hawaii with full riddim and horn section. RNC deals with artists from Maui to Kahiki, California & St. Croix. 5 projects have been released as of 2017. For more information go to website.


Solomon Jabby - Blessed Beyond The Curse (Official Video)


WAY TO LIFE - ONESTY feat BUGLE


"Whine Yuh Waist Suh" the latest video from Vybz Kartel, Don Andre`


Sophia Squire :: "This Yah Love"





Artiste Name: Sophia Squire


Song Title: This Yah Love


Producer: Masterkat Productions


World Blast Premier Comfort Zone Riddim Prod.


by Cashflow Records with artistes like:





1.Mikki Ras - Crown Dem A Yours


2.Shakespeare - Can't stop my food


3.Proghres - Comfort Zone


4.Sativa D Black 1 - Check On



1995-

2017




Industry Leaders for

Ove

r 23 Years




Hey reggae lovers! Got FACEBOOK?

Then please drop on by and "LIKE" us to get a daily dose of what doesn't always fit here!


"What is necessary to change a person is
to change his awareness of himself."


Jamaica Music Countdown July 7 - 13, 2017


By Richie B


Top 25 Dancehall Singles, Top 25 Reggae Singles and Top 10 Albums/CD Chart.


Full Chart


On This Day in Reggae - July 13th


1955: Ray Pablo Falconer [UB40 producer] is born.

1972: Japanese singer Moomin is born in Chigasaki, Kanagawa, Japan.

1974: Eric Clapton's "I Shot The Sheriff" is released. The song is a remake of Bob Marley's reggae version.

1981: Black Uhuru perform at London's Rainbow Theatre on this day through next day.
The concert was recorded for their live album "Tear It Up - Live" and was filmed for a videogram "Black Uhuru : Tear It Up Live At Rainbow". Both ware released 1982 on Island/Mango.

2000: Calypsonian Ras Shorty I (b. Garfield Blackman) passes away (dies of bone cancer) in Port-of-Spain, Trinidad, at age 59.

Source


If you missed your latest (or any) copy of the weekly e-Guide,
you can find back issues in the Archives


Upcoming Reggae Festivals


To view our entire calendar of more than 500 festivals, click here!


| | | |
| --- | --- | --- |
| Just Post Your Festival at | | Read the 2017 Reggae Festival Guide magazine in its entirety page-by-page in Digital Format |

Soca Reggae Festival Winnipeg 2017
Jul-14-2017 - Jul-16-2017, Winnipeg, Manitoba, Canada
Lakesplash Reggae Openair
Jul-14-2017 - Jul-15-2017, Twann, Switzerland
Bayfront Reggae & World Music Festival,12th Annual
Jul-15-2017, Duluth,Minnesota, USA
Battle Creek Caribbean Festival
Jul-15-2017, Battle Creek, Michigan, USA
Reggae Session Fest
Jul-15-2017 - Jul-16-2017, Montricoux, France
Reggae In The Park
Jul-16-2017, Philadelphia, Pennsylvania, USA
Reggae Sumfest
Jul-16-2017 - Jul-22-2017, Montego Bay, Jamaica
Seasplash Festival 2017
Jul-20-2017 - Jul-23-2017, Pula, Croatia
Grassroots Festival of Music & Dance
Jul-20-2017 - Jul-23-2017, Trumansburg, New York, USA
Reggae Wellness
Jul-22-2017 - Jul-23-2017, Topanga Canyon, California, USA
Reggae on the Mountain
Jul-21-2017 - Jul-23-2017, Port Antonio, Jamaica
Roots Reggae Music Festival, 23rd Annual
Jul-23-2017, Iwata Shizuoka, Japan
LB27 Reggae Camp
Jul-25-2017 - Jul-29-2017, Cegled , Hungary
Iboga Summer Festival
Jul-26-2017 - Jul-30-2017, Tabernes de Valldigna, Spain
Reggae Jam Festival 2017
Jul-28-2017 - Jul-30-2017, Bersenbrück, Germany
Northwest World Reggae Festival
Jul-28-2017 - Jul-30-2017,

Mt. Hood

, Oregon, USA
Reggaebus Festival
Jul-28-2017 - Jul-29-2017, Charleroi, Belgium
Hail the King Fest
Jul-29-2017 - Jul-30-2017, Bronx, New York, USA
GlastonBarry
Jul-29-2017 - Jul-30-2017, Barry, United Kingdom
San Antonio Reggae Festival
Jul-29-2017, San Antonio, Texas, USA
One Love Gathering
Aug-01-2017 - Aug-07-2017, Vidra Lake, Romania
Reggae On The River, 33rd Annual
Aug-03-2017 - Aug-06-2017, French's Camp/Piercy/Garberville, California, USA
Sardinia Reggae Festival
Aug-03-2017 - Aug-06-2017, Berchidda, Italy
Reggae Sun Ska Festival
Aug-04-2017 - Aug-06-2017, Bordeaux, France
Caribbean Afr'am Festival
Aug-04-2017 - Aug-05-2017, Killeen, Texas, USA
JAMBANA One World Festival
Aug-06-2017 - Aug-07-2017, Brampton, Ontario, Canada
One Love Westcoast Festival
Aug-11-2017 - Aug-13-2017, Burnaby, British Columbia, Canada
Rototom Sunsplash
Aug-12-2017 - Aug-19-2017, Benicassim, Spain
Uppsala Reggae Festival 2017
Aug-12-2017, Uppsala , Sweden
Waterfront Reggae Festival
Aug-12-2017, Providence, Rhode Island, USA
Calgary ReggaeFest
Aug-17-2017 - Aug-19-2017, Cagary, Alberta, Canada
Canadian Reggae Music Conference
Aug-17-2017 - Aug-18-2017, Toronto, Ontario, Canada
Rastafest
Aug-18-2017 - Aug-20-2017, Toronto, Ontario, Canada
Charlemont Reggae Festival
Aug-26-2017, Charlemont, Massachusetts, USA
One Love Festival 2017
Sep-01-2017 - Sep-03-2017, London, United Kingdom
Reggae On The River SC
Sep-02-2017, Bluffton, South Carolina, USA
One Love One Heart 8th Annual
Sep-02-2017 - Sep-03-2017, Woodland, California, USA
Soul Rebel Festival,16th Annual
Sep-09-2017, boulder, Colorado, USA
Shanghai Reggae Festival
Sep-22-2017 - Sep-24-2017, Shanghai, China
Island Roots & Culture Festival
Sep-29-2017 - Oct-01-2017, San Antonio, Texas, USA
Havana Reggae Festival
Oct-07-2017, Havana, Florida, USA
BRT Weekend
Nov-03-2017 - Nov-05-2017, Florida Keys, Florida, USA
Bayou Bacchanal
Nov-04-2017, New Orleans, Louisiana, USA
Africa Meets Reggae International World Music Festival
Nov-25-2017, Lagos , Nigeria
LB27 Reggae Camp
Dec-31-2017, Cegled , Hungary





2017 marks the 23rd year that Reggae Festival Guide has been the leading media company in the reggae industry.

Our parent company, RBA Publishing & Publicity, is based out of Humboldt County, CA. We produce the annual Reggae Festival Guide magazine, the top-ranking website:

www.ReggaeFestivalGuide

(32,000 unique monthly visitors), and this weekly reggae e-newsletter Reggae e-Guide (40,000 weekly subscribers). We also have 500,000 fans that follow us on Facebook; please

join us

there.

We offer you many ways to help you get your fix of reggae music, history, lifestyle, current news, and of course, festivals, all year round.

Our publishing company keeps growing and adding elements to bring you trusted coverage of reggae happenings from around the world.

Contact us today if you have any questions or suggestions. We love what we do and look forward to input from you with your suggestions, critiques, questions, etc. Also contact us to find out how you can promote your band/business/festival in this e-newsletter.

One Love,
Kaati, Sean, Joana, Goran, Irene, Heather and the rest of our Crew

Information - both editorial and advertising - in the Reggae e-Guide - is believed to be correct but not guaranteed - so check it carefully before you attend any event or send money for anything. We do not write the news, just report it.


707-630-3304 or

email




Distribution by RBA Publishing Inc.

If you wish, and we really wish you wouldn't, like to be removed from this list, please reply with REMOVE in subject line.

It will make us very sad if you do, and perhaps your removal will be the one the makes us decide this no longer worth doing at all, and all the information we provide will go away forever and musicians will sit home alone at night and cry because they have no one to play for because no one knows about their shows.