Follow our craft beer adventures...
- Reserve Your FREE Spot(s) at Bark & Brew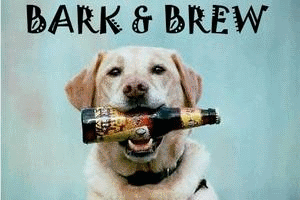 Sunday - August 27, 2017



Bark & Brew is our FREE mini beer tasting at the lovely Classic City Clydesdales farm in Bishop, Georgia (near Watkinsville and Athens). Expect 30+ craft beers to sample, live music from Tre Powell and an informal dog show with awesome Terrapin prizes (mixed breeds are welcome to enter). Attendees can also check out the Clydesdales and the petting zoo. Athens Area Humane Society will be accepting donations, and a $10 to $20 AAHS optional donation per person is suggested. The event is limited to 175 guests, and you must reserve your spot(s) through this EventBrite site.



- Atlanta Cask Ale Tasting Tickets Now Up for Grabs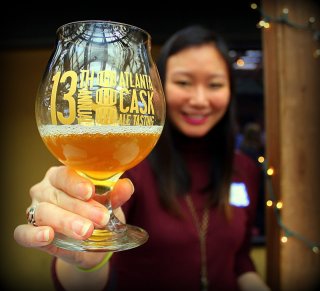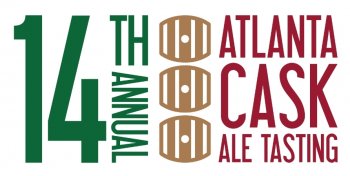 Saturday - January 20, 2018


5 Seasons Westside


NEW LOCATION!



50+ casks from the USA and UK will be located in 5 Seasons' SkyBar, patio, brewery and downstairs meeting space. It should be an amazing day of delicious cask ales!



By Beer Wench Georgia
Dictionary.com defines mead as "An alcoholic beverage made by fermenting honey and water," but to lovers of this often delicate and underappreciated elixir, mead represents much more. Mead may be the oldest alcoholic beverage, with some of the earliest documentation being around 8,000 years ago showing that mead has been brewed throughout the world. Until recently, mead has often been treated as an outsider to both the beer and wine communities, and many people say that it's a "love it or hate it" libation. If you've not tried it lately, there are now several craft meaderies popping up around the Southeast that are producing remarkable meads with local flair.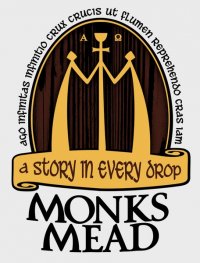 Monks Mead
in Atlanta, Georgia makes a carbonated mead with wildflower honey that has a clean, sweet honey aroma and flavor that's not cloyingly sweet. The complexities are subtle, but flavors of pears and allspice can be detected. This is a pure, semi-sweet mead that's a good way to start your mead education. Justin Schoendorf, co-owner of Monks Mead, says, "We're Georgia's first meadery - founded by two high school friends shortly after getting to Atlanta. We have one simple goal - create the best tasting mead in the world for everyone to enjoy - light, clean and carbonated with a touch of sweetness." Monks Mead is looking to move to Athens and will be working with Brian Roth at Southern Brewing Company.
"Starrlight Mead
has been making mead in Pittsboro, NC for six years with local North Carolina honey," notes co-owner Becky Starr. "We opened with only three flavors, and are now up to a lineup of about 25 that includes traditionals, fruit blends and herb-infused meads. We've won several awards at international competitions, including a best-in-class/double gold for our Semi-sweet Traditional at the 2015 American Wine Society competition. Starrlight Mead is currently building the largest mead hall and production facility in North Carolina, scheduled to open in late 2017."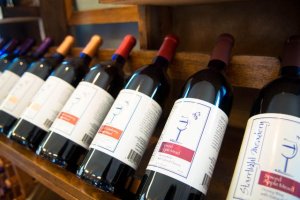 Starrlight's traditional and popular Off-Dry Mead offers aromas and flavors of honey, butterscotch, clove, red apple, caramel, pear and kiwi. It's the perfect mead for those looking for something complex and a little less sweet.
Fox Hill Meadery's
Special Reserve Off-Dry Mead made with buckwheat honey and aged in oak showcases the brilliant color of dark rum and provides a similar flavor complexity. Dark fruits reminiscent of cherries and dates balance charmingly with vanilla and oak. It warms the throat with each swallow, leaving flavors of a strawberry/rhubarb pie in the finish. Fox Hill's Jason Russ remarks, "Our meadery was founded in 2007 and ranks as one of the oldest meaderies in the Southeast. We've been brewing mead, beer, wine and ciders since 1995 and we focus on making clean, balanced products. Fox Hill is a family run operation, with my wife Jennifer and daughter Abby helping out when things get really busy - like on bottling day."
Still Pond
Peach Mead
is a still mead made in Arlington, Georgia at Still Pond Vineyard and Winery. Expect flavors of a Fuzzy Navel with a clean peach nose and flavor balanced with rich honey notes. The peach is so fresh in the flavor, that you can almost taste the skin. Still Pond offers tastings of their wines, meads and "Farmhouse Shines" in their tasting room.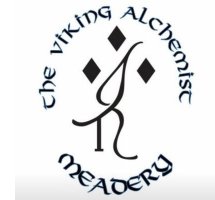 Viking Alchemy Meadery
is a family and veteran owned business located in Marietta, Georgia. According to Viking Alchemy's Tamara Kosoris, "Our passion for making mead started about 10 years ago in co-owner Brian's kitchen. After learning about mead from a friend, Brian and his brewing buddy Nick decided to give it a shot, and this has led to a love of mead ever since. We opened our doors to the public on March 26, 2016 to a crowd of 350 people, and we have been growing our brands throughout the state of Georgia ever since."
Viking Alchemy's Ethereal is made with peaches and presents intricate aromas and flavors. Semi-sweet with a slight acidity, this mead balances the flavors of honey with peach and almond-like peach pit nuances. Look for notes of honeysuckle and vanilla wafers, along with golden currant.
Readers may know Lazy Magnolia Brewing for their craft beer, but the Mississippi brewery is now concocting meads too! Mississippi Nectar mead will have even the newest transplant to the South thinking of lazy summer nights with bees buzzing around. Using South Mississippi wildflower honey, this earthy, fruity balm will transport you to a rocking chair on the front porch surrounded by fragrant honeysuckle. It contains notes of blackberry, spices, pear and plum along with hints of Cheerwine.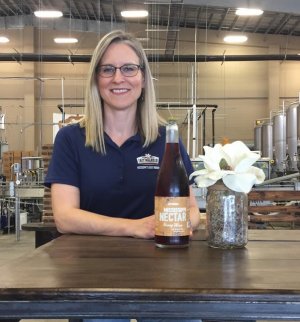 Lazy Magnolia's Leslie Henderson
Leslie Henderson of Lazy Magnolia adds, "Mississippi does not allow breweries to sell product direct to customers. However, native wineries have no such limitations. The only stipulation is that 51% of the fermentable sugars must come from Mississippi. Honey was an obvious choice for us, and one of our relatives is a large-scale honey producer in Ellisville, Mississippi. We have used his honey in several of our beers, and we saw mead as a tasty way to increase awareness of this Mississippi agricultural product while expanding our own line-up. We also did this to highlight the absurdity of not allowing breweries to sell directly to customers who visit the tasting room. I can sell someone a case of 14% ABV wine, but not a case of 5% alcohol beer. In what universe does this make sense? Since 2012 we've sold thousands of bottles of wine to hundreds of happy customers, and not a single distributor or retailer has lost a penny as a result. We are now able to refute, with actual data, all of the arguments against on-site retail sale of beer."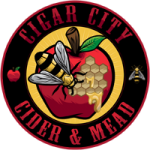 Cigar City Brewing
in Tampa has also entered the mead making world, and their San Juan Hail mead takes creative inspiration from many of Cigar City's unique craft beers. Made with Brazilian pepper honey, pineapple, agave and habanero, this flavorful mead ranks as truly remarkable and memorable. Although peppers may not always fit everyone's taste, the pleasing balance of hot and sweet notes in this mead reminds one of pepper jelly with undertones of fresh green pepper and mescal.
Cigar City Cider & Mead opened its doors in November of 2014 with Jared Gilbert as head cider and mead maker. Jared notes, "We want to offer our customers a diverse selection of 100% natural ciders and meads with Florida-grown ingredients - all crafted in the heart of historic Ybor City." Jared has already won a variety of awards for many of his ciders and meads.
Mead has inspired civilization throughout the centuries, and the enthusiasm for this tasty beverage is finding new fans every day. If you've never given it a go, check out some of the innovative meaderies around the Southeast or head to your favorite bottle shop or pub to delight your senses with one of the oldest alcoholic beverages in the world and discover how modern mead producers are adding their own "New World" spin.
- Monday Night's New "Garage" Facility

By Pete Dasher
I love
Monday Night Brewing Company
. When walking into their new West End facility, located by the newest southwest segment of Atlanta's Beltline bike and walking path, the love was reciprocated. The brewery previewed their latest lineup of liquid love on, appropriately,
Monday
evening at their second location in Atlanta that will serve as a barrel-aging and sour beer facility.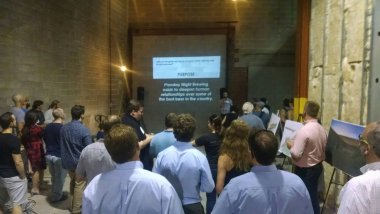 Monday
Night is nearing the final stages of refurbishing a vast, old brick industrial building, which was the former home to one of historical Atlanta's foremost grocers in the last half of the last century - Big Apple. When completed, the new facility will house hundreds of oak barrels aging delicious brews, a coolship used in the Belgium brewing tradition, and a range of wooden foeders. There is plenty of room planned inside for socializing over some of the best craft beer in Atlanta. The old industrial grounds will be transformed into an orchard with the planting of fruit trees, allowing ample outdoor congregating.
The tasty event served up some of their newest brews including Dr. Robot, a beautiful, fruit-oriented pilsner. My favorite of the evening was Han Brolo, a fantastically refreshing pale ale. And the best part of the the visit was enjoying a delicious, local craft beer with new friends and old. The preview event reflected the brewery's stated company purpose: "
Monday
Night Brewing exists to deepen human relationships over some of the best beer in the country." Cheers!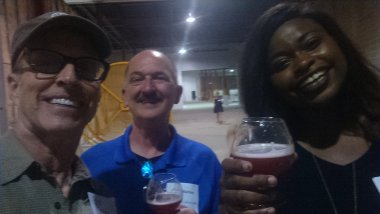 - New Realm Brewing Coming Soon

From Kitsy Rose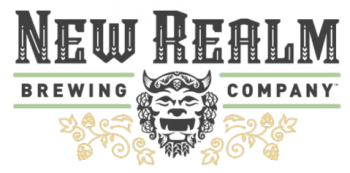 Construction is hopping along at New Realm Brewing, the craft beer project on Atlanta's Beltline with partners Carey Falcone, Bob Powers and Mitch Steele anticipating their fall opening at 550 Somerset Terrace NE, in a new development named Common Ground.

Throughout the industrial space a color palette of rich earthy tones will be highlighted by subtle pops of deep green. Reclaimed hickory mixed with railroad timbers, raw steel and oil-rubbed bronze will carry out the rustic and craft-driven décor made complete with industrial style lighting. Artistic touches such as hand-carved wooden hop art, rusted steel New Realm logo, stone Radagast heads, and more will blend into the design.

Guests can choose to enjoy their visit in a main dining room, at an interior bar, a lower level patio, an outdoor beltline beer garden, or a rooftop patio. The space will also have a private dining room on the lower level and a second level tasting room/tour center, both of which will house special events like weddings, private parties and corporate meetings.

All told, the New Realm facility will seat a total of 400 guests, who will enjoy several views looking directly into the brewery overlooking New Realm's 25hl, four vessel brewhouse and 50hl tank farm from Krones Steinecker, and Mitch Steele's brewing team in action. It is expected that the facility will be able to produce approximately 20,000 barrels at full production and will have the capability to keg, bottle and can.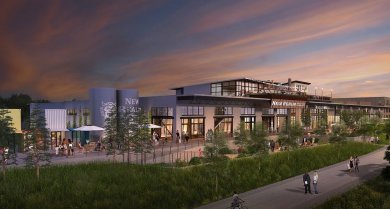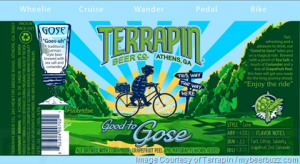 Terrapin's tasty releases for late summer include Luau Krunkles, Dave's Not Here DIPA, Panama Krunkles (an IPA Survival Kit exclusive), White Chocolate Moo-Hoo, regular Moo-Hoo and Good to Gose.

Make plans to join Terrapin on 8/5 for its Grateful Dead celebration and Dave's Not Here release. Also check out 8/12's Back to School Bash, the Georgia brewery law change party on 9/1, and the Terrapin booth at the Atlanta Cheese Fest on 9/23.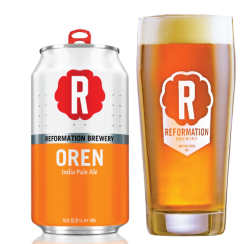 Reformation


Oren IPA

Reformation's new 5.5% ABV Oren IPA offers a fresh, citrusy hop aroma and flavor followed by a dry, pleasantly bitter hop finish.

"Oren is designed for moments of refuge - whether it's an escape from the southern summer heat or a moment of refreshment in a chaotic world," says Reformation's Spencer Nix.



08/18-19/2017 - SHELTON BROTHERS FESTIVAL at Southern Exchange in Atlanta, GA. Click here for details.
08/27/2017 - BARK & BREW mini beer fest for the Athens Area Humane Society. Watkinsville, GA. Reserve your spot HERE.
01/20/2018 - ATLANTA CASK ALE TASTING. 50+ rare, one-off cask ales from the USA and UK at 5 Seasons WESTSIDE - a new location for the event! Get TICKETS.
- Brewtopia Events on Facebook & Twitter

CLICK HERE and hit the Brewtopia Events "like" button on Facebook to see live photos and news posts as we sip, quaff and sniff craft beer around the world. Also be sure to "friend" Owen Ogletree on Facebook.

Follow Brewtopia Events on Twitter.
COMING UP...
Owen Ogletree and Don Beistle head to Milwaukee and Grand Rapids this week to attend the annual Beer Bloggers & Writers Conference.