As summer nears end, I often feel a sense of sweet sadness.
I love long hours of daylight, slowing down with the heat, and spacious atmospheric ease as people go on holiday. I long for this extended light, warm, and expansive feeling to linger, yet the summer transitions to fall and new feelings emerge. This passing on
reminds me of these words by Henry Van Dyke:
I am standing upon the seashore. A ship at my side spreads her white sails to the morning breeze and starts for the blue ocean. She is an object of beauty and strength. I stand and watch her until at length she hangs like a speck of white cloud just where the sea and sky come to mingle with each other.

Then someone at my side says: "There, she is gone!"

"Gone where?"

Gone from my sight. That is all. She is just as large in mast and hull and spar as she was when she left my side and she is just as able to bear her load of living freight to her destined port.

Her diminished size is in me, not in her. And just at the moment when someone at my side says: "There, she is gone!" there are other eyes watching her coming, and other voices ready to take up the glad shout: "Here she comes!"

And that is dying.

With these words, I am comforted. Now as I watch summer sail off into the distance my light, warm, expansive feeling can live on just as large and strong as they do all summer. Van Dyke's words awaken me to the experience of diminishing positive feelings in relation to our sense of self. As our sense of self sails off into the distant depths of our being; an opportunity is created for new inner eyes of self-interest to perceive the appearance of our deeper needs, as we bear our "load of living freight" from season to season.
We encourage you to let the wind gently sail you into September and hopefully your easy drifting will float you to a class or a private session in support of your own lingering positive feelings and seasonal transitions. Highlights for September, October, and beyond are below. We hope you'll check out our website for endless opportunities.
With lingering feelings of light,
warmth, spacious ease,
and enduringly soft eyes of interest,
Mary Abrams &
All at Moving Body Resources

Classes with Mary Abrams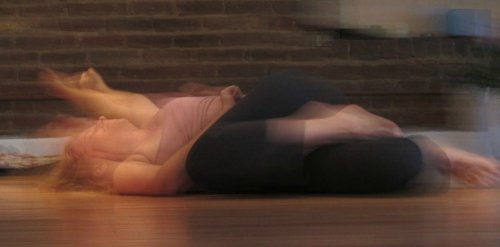 MOVING BODY INNOVATIONS
Taught by Mary Abrams
Tuesdays 11 am - 1 pm Ongoing
Thursdays 10 am - 12 pm Ongoing
Fees: $30/single class
$130 / 5 class series
See info below.
ALL ABOUT ATTENTION
One Friday each month
Sep 8, Oct 27
MOVING BODY DANCE
Fees: $30/single class
$130 / 5 class series
MOVING BODY HEALING
Sep 26, Oct 24
6 - 8 pm
Fees: $30/single class
$130 / 5 class series
MBR Community Classes:
SOMATIC SOLSTICE MAT
Power Yoga Challenge & Condition
Wednesdays 6:30pm to 7:30pm
PACHUAN TAI CHI
Taught by Dominique Jenkins
Thursdays 6:30 - 7:30 pm (please register before attending)
347-607-2886
drj604@gmail.com
HEART-CENTERED TOUCH FOR MEN
Led by Adam Brown
Thursdays 8 - 10:00 pm (pre-registration required)
212-366-9025
adam@heartcenteredtouch.com
Saturdays 4:30pm to 5:30pm
UPCOMING

WEEKEND EVENTS & WORKSHOPS
CRANIOSACRAL BIODYNAMICS Professional Training
Seminar 1: Overview of Craniosacral Biodynamics
Taught by Roger Gilchrist
Sep 25 - Sep 29

RESTORING CORE RHYTHMICITY: The Art of Play and Social Engagement for Trauma Restorative Movement Psychotherapy
Taught by Amber Elizabeth Gray
October 6, 7, 8
See below...
STILLPOINT Presents Professional Training in
Craniosacral Biodynamics
Taught by Franklyn Sills, Christina Morrow, Shannon Dailey and Clara Favale

Module 1: Relationship, the Neutral and the Breath of Life
Oct 11 - 15
See below...
Taught by Mary Abrams & Colleagues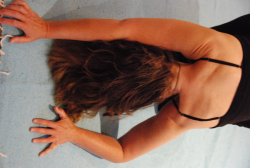 These classes are an amazing opportunity to awaken your senses, experience your body as movement, interrupt your habitual ways of thinking and feeling, and to develop new clarity, awareness, strength, and liveliness in your entire being. We will explore with breath and sound play, sensing, feeling, micro-movement, expressive movement, and deep stillness.
Beginners are welcome anytime.
Every Thursday 10 am-12 pm
Drop-ins welcome to ALL classes.
Fees for 2017:
$30/single class
$130/ 5 class series
Pre-registration via email or phone 24 hours in advance is appreciated but not necessary.
TO REGISTER via email or phone contact:
mary@movingbodyresources.com

or 212-206-7542
Somatic Solstice Mat classes emphasize the subjective experience of embodiment by inquiring into the potential space inside and outside of the body with playful awareness. Through this approach we lean into greater connectivity, fluid resilience and functional integrity. Simple user-friendly exercises elicit healthy movement patterns that stimulate, massage and hydrate the soft tissues and the nervous system. This class cultivates a level of body intelligence and fitness that will continue to support your agility throughout life. Drawn from diverse movement forms including Ballet, Pilates, Yoga, Dance, Laban Movement Analysis, Bartenieff Fundamentals, Sounding, Continuum Movement, and Connective Tissue Therapy, there is balance of specific form-based exercise and non-judgmental free moving improvisational work. IT SHOULD BE FUN and FEEL GOOD!
No prior experience required. This is appropriate for all levels, ages and body types.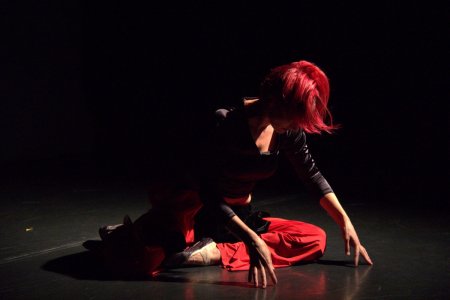 To register, or for more information:
646-241-8254
laura@lauravward.com
http://www.lauravward.com/classes.html
NEW CLASSES!

Power Yoga Challenge & Condition

and

Hatha Yoga Mend & Melt

Taught by Sherah Sydney
Power Yoga Challenge and Condition
Wednesdays 6:30pm - 7:30pm
Hatha Yoga Mend & Melt
Saturdays 4:30pm - 5:30pm
From the beautiful Island of Barbados, Yogacharya Sherah Sydney began her personal yoga journey as a teenager, then later in the 1990s her curiosity led her to exploring & connecting with yoga teachers & communities worldwide. As her interest grew stronger, her passion took shape on another level in 2004 - when she deepened her connection to the practice - by
obtain
ing her teacher certification - under the skilled guidance & leadership of Kavi Yogiraj Alan Finger
-
of
"
Be Yoga's
" 5th Ave Studio - which today, is known throughout Manhattan as
"
Yoga Works
".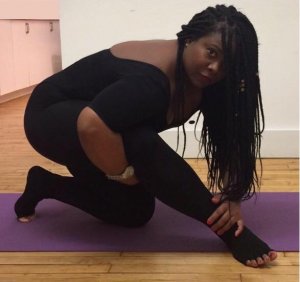 Her yoga interests and studies include Hatha, Vinyasa, Astanga + Iyengar and the base root of her teaching style - affectionately known as ISHTA - was created by Kavi Yogiraj Alan Finger - as a blending of the ancient & contemporary sciences of Hatha, Tantra & Ayurveda. Sherah is a highly spiritual artist and an executive within Manhattan's lighting design industry.
As a seasoned
mezzo soprano performer of Jazz & Classical music
- she also enjoys singing, jazz dancing, playing the piano, chess, sim city deluxe 4 (where the last city she created earned a sweet 4 million - something with great laughter she describes as challenging, fun & intense), prince of Persia (because she is a meaning-filled romantic at heart), s
tar
d
efender (
she plays whenever she wishes to practice heavy mental multitasking), surfing on Bathsheba, writing, poetry, theatre, meditation, arts and abstracts.
In 2014, Sherah developed & ran the yoga segment for a starting non-profit meditation group on the upper west end of Manhattan
-
A beautiful & rewarding opportunity which continued to
ignit
e the fire within her process - both as a teacher and practicing yogi. Further into her journey, in 2015 she completed Life By Yoga'
s logo
design and with the ongoing support of her students & friends, today she continues teaching and cultivating deeper passions within the practice. Her classes are warm and inviting, with very clear sequences which are functional for beginners or advance yogis. They are challenging yet fun, relaxing & recharging, and they are often sprinkled with some very useful themes which can be effectively applied to life - on or off the mat… hence, Life by Yoga.
"
Life By Yoga"
-
Is a gentle reminder for us all, to bring into life -
into
our spaces & exchanges - that same essence and quality one brings to the yoga mat. Focus, sincerity, gratitude, regard, compassion, peace, integrity, kindness, humility. Together Sherah and her special team members create a
"
no pressure - no pretense" environment - which really supports students in their own process of letting go. Passers by can often hear bouts of laughter behind closed doors while classes are in session. There is never a dull moment and quiet times are savored. Her students describe her classes as exciting, fulfilling & addictive. When asked what she loves the most about teaching yoga? Sherah's response is -
"
In our classes I gather with some amazing friends to pause, share, teach, laugh, meditate, unplug, learn, love, uplift, reflect, listen and repeat"
- followed by her well known 100 watt smile.
For more information contact Elizabeth Polanco / Sherah Sydney:
http://lifebyyoga.com/
Save the dates!


November 10-12, 2017

The first ever Moving Body Festival of Somatic Movement.

ONLINE REGISTRATION & DETAILS COMING SOON!!!

Festival Committee: Jennifer Maeve Moloney, Lee Fogel, Lillian Stamey, Cindy Shum, Ali Fischer, Corazon Tierra, and Mary Abrams

Wellness Institute:
Craniosacral Biodynamics
Professional Training
Taught by Roger Gilchrist
Seminar 1: Overview of Craniosacral Biodynamics
Sep 25 - 29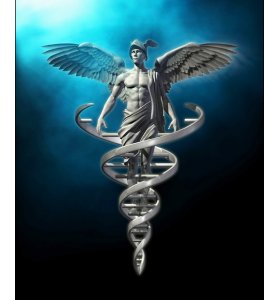 Craniosacral Biodynamics is a quantum approach to healing.
Physically, there are the bones and membranes of the craniosacral system, and the connective tissues of the rest of the body.
Structure and function.

Neurologically, there are the autonomic set-points, activation levels, and discharge cycles.
Rhythms of life.

Emotionally, there is history, and attachment or freedom.

Spiritually there is clear view.
This seminar may be taken as a stand-alone introduction to Craniosacral Biodynamics, however, it is intended as the first module of a ten seminar series leading to the RCST® credential with the Biodynamic Craniosacral Therapy Association.
Instructor:

Roger Gilchrist,

MA, RPE, RCST

is the lead instructor. Roger has taught Craniosacral Biodynamics in the USA, Australia, and Europe. He is the author of Craniosacral Therapy and the Energetic Body.

Roger is a direct protégé of Franklyn Sills and is a principal author of the BCTA's forthcoming Standards of Practice.
Applications for Admission are required.
Contact us at 718-797-2282 to receive an application packet,
or email your request to

wellnessinstitute@yahoo.com
Restoring Core Rhythmicity
The Art of Play and Social Engagement for Trauma
Restorative Movement Psychotherapy
Taught by Amber Elizabeth Gray
October 6, 7, 8
10am - 5pm
Fee:
Early Bird Rate: $375

(if paid in full by September 1, 2017)
After Sep 1st: $450
Exposure to traumatic events literally and metaphorically "freezes" our bodies, minds and spirits in a "lock-down" of jumbled memory fragments. Current neuro-psychiatric research has shown that when someone is traumatized, a majority of traumatic memory is implicit— sensory-motoric and image-based. This research endorses non--verbal therapies for survivors to fully integrate the past with the present and restore well-being and balance. Movement is the medicine that creates new healing pathways and re-connects survivors to themselves and their lives.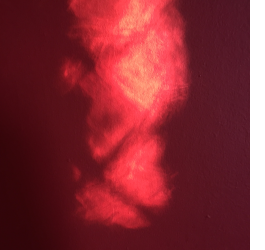 This training will support clinicians, dance movement therapists, art therapists, and somatic therapists to work with survivors of trauma (in particular, relational trauma, complex trauma, and trauma secondary to violence) using a variety of very practical, body, movement, rhythm and dance-based approaches. It will benefit all mental health professionals who work with survivors of trauma and wish to integrate body-based and creative arts approaches into their work in individual and group contexts.
The pathways we explore include Polyvagal Theory, Dance/Movement Therapy, Somatic Psychology, Continuum, and Embodied Developmental Psychology. This workshop will integrate Polyvagal-informed Dance Movement Therapy, a framework for working with rhythmicity co-collaborated by the facilitator with Dr Porges, based on their recent publication Polyvagal-informed Dance Movement Therapy with Children Who Shut Down: Restoring Core Rhythmicity.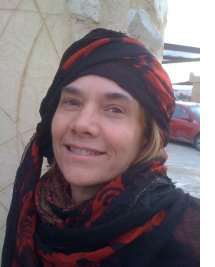 Amber is a pioneer in the use of Dance Movement Therapy, Continuum, and Somatic Psychology with survivors of trauma, particularly torture, war and human rights abuses. Amber is the 2010 ADTA Outstanding Achievement Award recipient. She originated a resiliency-based framework and clinical approach -- Restorative Movement Psychotherapy -- for mind-heart-spirit, somatic, movement and arts-based therapies with survivors of trauma in cross cultural, low resource contexts.
To Register Contact Amber:
Amber Elizabeth Gray
restorativeresources@gmail.com
STILLPOINT Presents
Professional Training in
Craniosacral Biodynamics
Taught by Franklyn Sills, Christina Morrow, Shannon Dailey and Clara Favale
Module 1: Relationship, the Neutral and the Breath of Life
Oct 11 - 15
http://www.stillpointcst.com/
Stillpoint CST is proud to present this practitioner training in Biodynamic Craniosacral Therapy consisting of ten five-day modules. Franklyn Sills is the course director and will be joining us in person to teach two of the ten modules, teleconferencing additional live lectures. The teaching team for this training will also include Shannon Dailey, Clara Favale and Christina Morrow who have been assisting and teaching with Franklyn since 2007 and have over 50 years combined BCST experience.
Biodynamic Craniosacral Therapy is a deep listening to forces that have effected the client's system from the time of conception onward. Healing can occur in the present moment as the practitioner orients to the forces organizing the human system allowing healing intentions to unfold. Students will learn to hold these process which are based in anatomy and physiology of the human body and the deeper universal forces that support life through clearly defined palpation and therapeutic skills. This training will provide an integrated approach that includes the insights of many innovators in the field, influences from other relevant fields, and the healing principles of the Breath of Life and its manifestation in the human system.
Successful completion of this training leads to a diploma in Biodynamic Craniosacral Therapy and eligibility for accreditation by these associations. The training is also affiliated with other biodynamic training institutions worldwide via the IABT, the International Affiliation of Biodynamic Trainings, and confers the graduate designations of RCST and BCST upon successful completion of the training.
Purpose of the Training
To provide an integrated training in Craniosacral Biodynamics that includes the insights of many practitioners in the field, with influences from other relevant fields, and which clearly orients to the healing principles of the Breath of Life and its manifestation in the human system

To provide an in depth understanding and appreciation of these principles and to be able to safely apply them within a clinical context

To teach, within this context, clearly defined palpation and therapeutic skills with the ability to apply these skills in a clinical context

To nurture and encourage the personal development of both tutor and student alike

To graduate skilled, safe and therapeutically effective practitioners
For more information, prerequisites, and to request an application please contact:
Clara Favale e-mail: cfavale@stillpointcst.com
Telephone: 212.532.8539
Sacred Journey to Bali, Indonesia

April 16-29, 2018

With Mary Abrams & Kenneth Ballard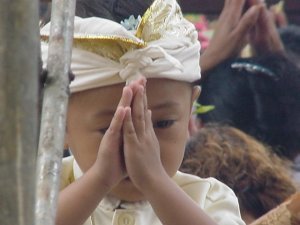 It is time to dance into your full potential. Time to dream a new dream & embody your heart's wildest desires. It is time to say Yes to you. If not now when?
We are on our way with a committed group

and

REGISTRATION is open until December 31st!

Limited spaces available.

Mary Abrams, Kenneth Ballard, Dharma, Samphos and Ken's amazing Balinese healing family invite you to join us in Bali for a profound Transformational Celebration, a rare travel treasure!
Travel with us on this potent journey, gaining exceptional entree into the hidden inner world of Bali. Awakening. Healing. Re-Membering who you really BE. A time of unbridled bliss filled with unconditioned Love. A time of renewal and rejuvenation.
A time to celebrate Love and exponential expansion.
This Journey unfolds during the potent April sacred time and we will immerse ourselves in Bali's ceremony & ritual. The group will be small and intimate 14 aspirants maximum.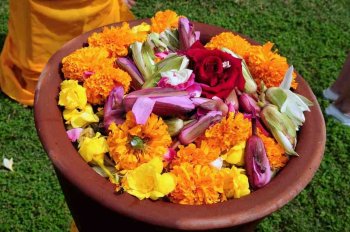 This is a soul call, and we trust exactly the right synergy of travelers to say Yes.
In Lotuz Love & with Aloha,
Kenneth, Mary, Dharma, Samphos and our Bali dream team.
For itinerary & fee info:
http://movingbodyresources.com/upcoming-events-classes/sacred-journey-bali-indonesia/
or contact Mary:


mary@movingbodyresources.com
For info on Ken go to:

http://www.kenballardjourneys.com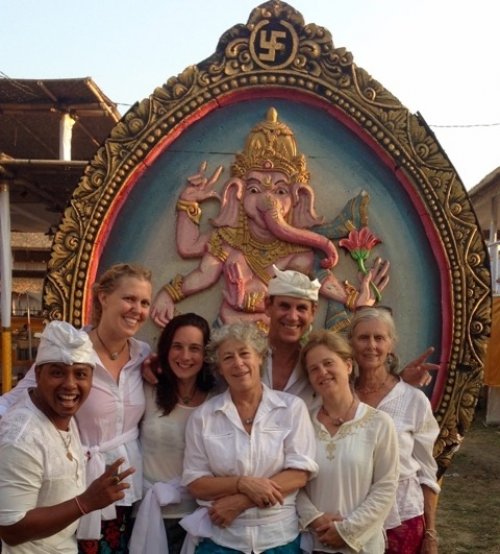 Sacred Journey to Bali Group 2015
Photo credits: top & bottom anonymous, middle K.Ballard 2005
Moving Body Salon

returning October 2017

DATE TBA

7 pm

Moving Body Salons create a space for artists to share their work,
live
in real time,
with
real people
to create living resources for us all.
Artistic expressions may be raw, fermenting, fully cooked, and more.
Performances, conversation, schmoozing, and who knows
Calling all artists of all kinds and all levels
for October, November, & December
To let us know you want to perform, please contact:
mary@movingbodyresources.com
Continuum, A Moving Inquiry Training Program: Module 1

Values, Principles, and Methods of Practice

Taught by Mary Abrams
Somatische Akademie
Berlin, Germany
December 7 - 10
http://www.somatische-akademie.de/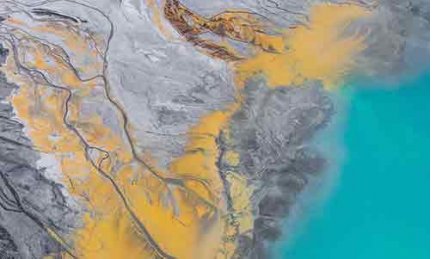 Every somatic movement practice encompasses principles and values that guide the methods it embraces. Principles serve as the fundamental truths and foundation for the practice, while values are what is important within the art of the practice.
In this first module of the training we focus our learning on deepening our understanding through practices of breath, sound, movement, touch, and witnessing along with non-verbal creative expression and verbal dialogue; as they express principles on which Continuum is founded:
Learning through self-inquiry,

Attuning to the silent level (non-words) movements of our being,

The human body is a fluid organism in resonance with all life on this planet and with the movements of the cosmos; and

Movement is what we are.
We will also offer our enduring interested and open attention to the values of:
Awakening sensation awareness,

Exploring micro and macro movement expression, developing sequences and layering in service of deepening inquiry,

Developing more language at the descriptive level of our experience,

Slowing down, pausing, and suspending habitual movement, thought, and feeling patterns; and

Opening to the emerging unexpected and discovery of new meaning.
By focusing on the principles and values of Continuum, the intention of this first module is to provide a well-grounded experience in the foundations of Continuum to support further modular study and your ongoing development as a teacher/practitioner.
Mary Abrams, MA, RSME
, founder/director of Moving Body Resources in New York City since 1999, leads classes, workshops, and private sessions with people ranging in age from 23 to 98 years old. She loves movement in every dimension, has been immersed in Continuum for 23 years learning with Emilie Conrad, Susan Harper, & Gary David; holds a masters degree in Consciousness Studies; and teaches on the MA Dance & Somatic Wellbeing course at the University of Central Lancashire, UK. She is eternally grateful to every person who has given her the honor to move and learn with them.
For more information email or phone contact:


mary@movingbodyresources.com

or 212-206-7542
PRACTITIONER HIGHLIGHT

EMILY BARZIN

MBR would like to welcome Emiliy Barzin who practices
Integrated Energy Therapy® ("IET")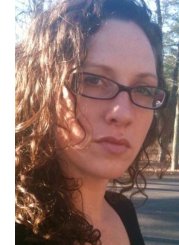 Integrated Energy Therapy® ("IET") is a hands-on healing therapy system that "gets the issues out of your tissues"…for good! It is a safe and gentle way of releasing energy blockages that can cause imbalance and disease in the body.
IET promotes healing in all areas of our mental, emotional, physical and spiritual selves. Using IET as her main method of healing Emily has been able to significantly improve the lives of her clients struggling in such areas as chronic pain, stress, procrastination, negative habit patterns, phobias, the loss of loved ones, heart/soulmate connections, EMF sensitivities, and soul retrieval... to name just a few.
"Change your patterning… Change your life." Emily Barzin
Integrated Energy Therapy® ("IET") is a hands-on healing modality that works with the body's meridians as well as other energetic aspects to assist clients in their healing. These meridians and energy centers carry Life Force Energy to nourish each organ and cell. To maintain optimal health it is vital to keep the bodies' Life Force Energy flowing. IET also works with Divine Source Energies to access, correct, and align your 12-Strand Spiritual DNA.
The IET practitioner accesses the Universal Life Force energy by creating a "heart-link" from the practitioner's own heart to that of the Divine. This opens a channel for healing love to flow through them and into their hands, which are then guided to specific integration points on the client. Through this connection the practitioner is able to access what the true underlying problems really are.
Once all of the negative aspects have been drawn out and cellular memory has been cleared, the practitioner replaces these areas with positive aspects. Thus, the life force energy can once again flow easily through the meridians and health is restored to the person.
Major benefits of IET include:
Identifies and clears suppressed feelings, negative emotions, and core cellular memories

Clears Karmic blockages from past lives

Clears energy blocks that limit your health, relationships, creativity, life purpose

Supports your self-healing process in physical, emotional, mental and spiritual disorders

Opens you up to being able to live your life's highest potential
Contact:
Emily Barzin
845-546-HEAL
emilybarzin@aol.com

MBR has wonderful spaces
of all kinds.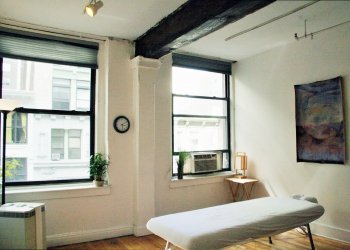 MBR has 3 office spaces and 2 group spaces available by the hour and by the day. Any space can be rented for one time, one hour, a few hours, a full day, an entire weekend, or for ongoing classes.
Our 3 offices are ideal for a variety of private practice sessions. Our 2 group studios -- 400 sq. ft. Small Studio and 1300 sq. ft. Large Studio -- are great for classes, workshops, and other group events.
The more you rent, the better your deal!
Office rates begin at $30/hr for 2017.
Please inquire for daily rental rates for offices.
Movement studio rates range from $47-$130/hr.
Go to our website and click RENTAL INFO &
Email:

services@movingbodyresources.com


or
call Greg at (212) 206-7542 - Mailbox option 2
Please Note: If you contact us after

7 pm

, on weekends, or at short notice please email rather than call.
Photo by Barbara Schaefer
112 West 27th Street. Suite 402.
New York, NY 10001.
(Between 6th and 7th Ave)
Phone: (212) 206-7542
Email:
services@movingbodyresources.com