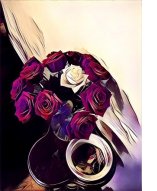 I love this quote from Kris Carr (cancer victor, health warrior, motivational speaker and author) about the power of words, from our late beloved Louise Hay, author of

You Can Heal Your Life

:

a few years ago I was talking to Louise about an issue I was struggling with. I said something like 'this always happens to me' or 'I just can't do it.' Louise stopped me and gently put her hand on my shoulder, 'Kris, that's an affirmation too. Don't affirm the negative if you want a positive outcome.'





Don't affirm the negative if you want a positive outcome.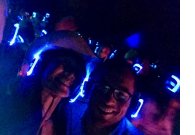 We wear noise canceling headsets, and we love 'em!
Might we try noise canceling mindsets?

When you aim limiting or negative thoughts at yourself, might you don a pair of inner headsets to reverse the jackhammer assault you are battering your ear with? As Hay notes, "negativity is a breeding ground for inflammation and disease."

My Restorative and Yoga Nidra trainees know the wealth of evidence on the mind-body connection. I know it well in my own body, because I spent 2013 in chronic pain from sciatica, and walked out of my hypnotist's office pain free and with the mind-body tools to keep myself pain free - including an introduction to the queen of affirmations Louise Hay and her writings.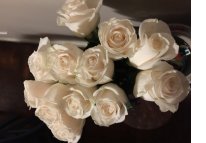 So I'm not just pollyanna when I prefer positive company and positive approaches to situations.

I am practicing health. Health, or "wholeness," is a vitality of mind and body. It is not just an absence of disease.

Isn't that worth honing your noise canceling headsets for?

What are your jackhammers? Maybe they sound like: "They/you/s(he) always do(es) this to me ..." "I am not that lucky ..." "That doesn't happen for me ..." "I never..."

What would your noise canceling headset sound like? Send me your lyrics. I can compile a list for a future ENews issue. It might be called Noise Canceling Sankalpas.

Events: Restorative, AcroYoga, Retreats

Workshops, Retreats, Festivals, Trainings

100 Hour Mother Mary Restorative Teacher Training
Pure Yoga ~ YACEP CEUs 100-Hour Teacher Training
4 Levels x 25-Hours; 30 days' Pure Membership each
L1: July 15-16 ~ Restorative Basics
L2: July 29-30 ~ Restorative Intermediate
L3: Aug 19-20 ~ Nidra + Thai Touch + Chair Yoga
L4: Sept 16-17 ~ Restorative Trance Yoga
*2018 MM TT Dates are confirmed and TBA soon


Sept 10 Wanderlust 108, Prospect Park, Brooklyn, NY
~ AcroYoga with Mateo Daniel, YogaSlackers AcroYoga


Sept 22-24 Fall Foliage Weekend Retreat
~Wagging Tail Yoga Center w/Ora Ramat, Swan Lake, NY

Oct 6-8 Divine Play AcroYoga Festival ~Portland, OR
Teaching Malinda Wheel flow with Linda Mittel
Teaching Thai Ninja Massage with Bassam Kubba

Oct 20-23 AcroYoga Elemental Immersion ~Perth, AU
30 Hours YACEP meets an AcroYoga TT requirement
with Stefanie Glasenapp, Matt Worley, Victoria Mclarty

Oct 27-30 AcroYoga Elemental Immersion~Brisbane
30 Hours YACEP, meets an AcroYoga TT requirement
with Stefanie Glasenapp, Matt Worley, Tanya Zappala

Dec 9 Holiday Restorative Treat ~ 2-4PM Pure East

Jan 3-8, 2018 ~ reSOULutions Retreat ~ Location TBA
~ with Juan Gamboa + Esco Wilson ~ keep posted!!

For my weekly Yoga, Restorative, & Nidra classes at Pure, and my weekly AcroYoga classes at Om Factory, see: www.maryaranas.com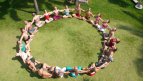 Join me and Team YogaSlackers as we present 4 mini, 25-minute fun partner Acroyoga classes at the Mindfulness Triathlon of Wanderlust 108 Brooklyn in Prospect Park on Sunday, September 10th.

See the full schedule here and invite folks through the Facebook Event here. We will have a team of local AcroYogis and YogaSlackers ensuring your safety and fun in flight! The AcroYoga mini-classes run from 1-3pm.

No partner required, just your fun playful open mind!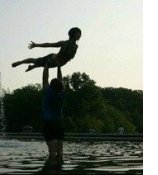 I am super stoked to join Juan Gamboa and Esco Wilson in their 4th annual New Year reSOULutions Retreat, January 3-8, 2018 in a new awesome wonderful sunshine location, gifted us by our intrepid scout Juan Yogi. Previous reSOULutions sites were: Panama, Nicaragua, Thailand, Costa Rica.

What could be more perfect? Besides the AWESOME places we will be hosted, afternoons to tour and adventure, delicious meals in our own amazing space, you might join me taking Juan's hot power and Esco's deep vinyasa, or join them taking or assisting my Slow Flow Meditation, RestoraThai, Yoga Nidra, or AcroYoga. All classes are optional. Refreshment, ease, and joy are your only goal.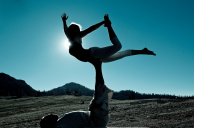 Taste the amazing cultures, explore adventure and relaxation, and most of all, enjoy our creation of union across lineages, yoga styles, experiences, or ages. This is my vision of Yoga in the largest sense. I was so excited to discover that it is shared by these two young vinyasa gurus who are my restorative mentees. Dream come true! Come share it with me and us.

The Location and registration link launches in 8 days as of this writing. We have limited space ~ I want you; so please join me and us!

Photo Thanks; Email Privacy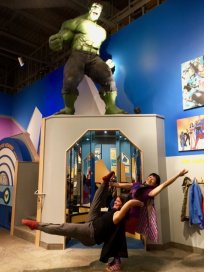 Thanks this issue for photos to:
Pure Yoga, Alfonsina Epifani and son,
AcroYoga International, Amy Impellizeri, Ora Ramat, Wagging Tail Yoga, Richard Bainbridge, Michael St. Cole, Tyler Blank, Om Factory, Jennifer Merritt.

I value your privacy and do not share email lists.

Please feel free at anytime to Reply, Forward, Subscribe or Unsubscribe. Your cyber-support and community, sangha in spirit, provide great warmth and presence for me on my path. And I also know that you may forward to anyone any news that may be of use to them, and that creates a celebration and a thankfulness on my part!

Much love and joy on your path!







Mary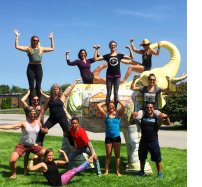 Originally called AYFit, AcroFit originates from AcroYoga International, and it uses skillsets from AcroYoga structured into a 45-minute fitness class that rocks out all the elements of a great fitness workout:

Warmups, strength conditioning, progressive acrobatic skills, cardio circuit, and flexibility cool down, all in rotating partnerships, for fun, friendship and fab function!
Check it out ~ with me!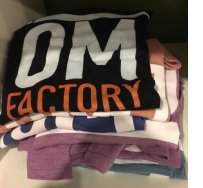 On September 1st, Om Factory launches an Acro Membership with unlimited AcroYoga classes discounts on Acro workshops, and one free guest pass per month.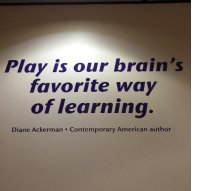 Our Fall lineup has 5 weekly classes including Level 1 (Basics), Thai & Fly (Open Level), AcroYoga Flows Levels 1-2, and AcroYoga Flows Levels 1-3.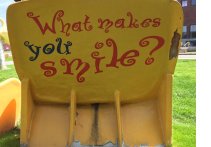 Each month has 4 different workshops including: Acro101, Thai Yoga Bodywork, AcroFlow Master Class, and our new fun AcroFit workout!

Our goal is to welcome everyone with the message that, just as Yoga is for everyone, so too AcroYoga is for Everybody. The health and happiness benefits it gives are not just for athletes or extroverts, but for all. Come, and watch us prove it!

Look for specialty workshops like Acro102, Tantra & Acro, Zouk & Thai, in the upcoming year!

September is a most beautiful month in the rolling hills of Bethel, NY, the Catskills home of the 1969 Woodstock Festival.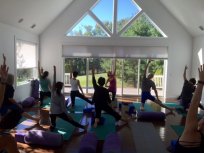 Join Ora Ramat and me for our #11 Wagging Tail Yoga weekend retreat on her 100-acre retreat center.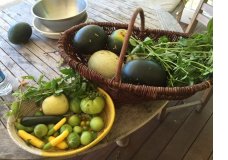 All levels, all ages from 18-108, all lineages of yoga: Come taste our delicious hospitality, our variety of yoga styles to delight, and our palette of beauty, nature, yoga, and community! Register/Info here. Facebook Event here.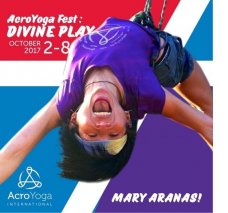 There's still time to get your tickets for the largest global gathering of playful, loving AcroYogis in Portland, OR, October 2-8.

The Main Festival is Sat-Sun October 7-8. The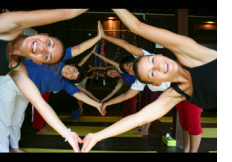 all-day Friday Intensives are October 6, and there are many pre-fest and post-fest options. All levels and range of styles are covered. There is even childcare, a gala performance, great merchandise, and bodywork!

My code MARY10 will get you 10% off any tier of ticket, right up to my limit of code holders! I will be teaching one acrobatic intermediate class and one open level Thai massage flow class!

Come and play!