Reggae updates daily

...Follow us

BRT Weekend 2017 Caribbean Festival Tour returns to Florida Keys November 3 - 5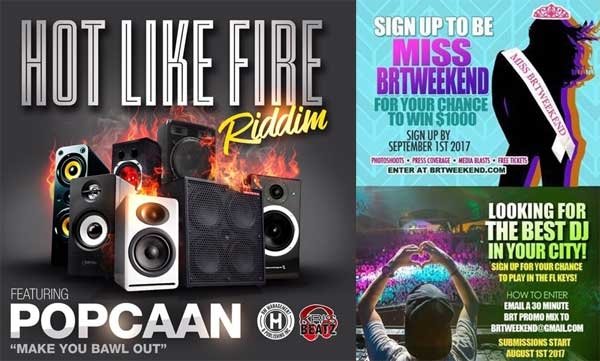 New Jersey CANNOT outshine Florida…
The Challenge is ON!

After breaking their attendance record in Atlantic City July 7 to July 9, BRT Weekend organizers are gearing up for the last lap of the 2017 Caribbean festival tour. The tour returns to its birthplace in the Florida Keys., November 3 to November 5. The line-up for next upcoming BRT will be announced "very soon"; however, "Atlantic City cannot outdo the Keys… Expect the unexpected." according Hans Mullings, organizer and Florida resident".

Read full article

Upcoming shows at the Mateel Community Center, Southern Humboldt, CA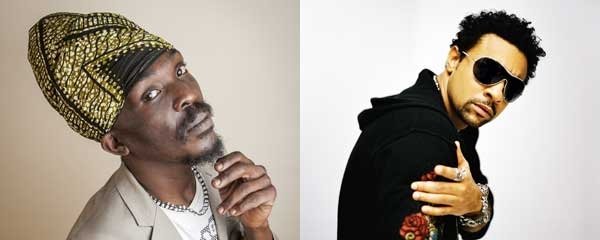 Reggae artist Anthony B Live in Concert

Anthony B brings his high energy, engaging performance and songwriting, both revolutionary and entertaining to the Mateel (59 Rusk Lane, Redway) for a show Saturday, September 9th with the Altar Tones as a support act. The show starts at 9pm and doors are at 8pm. Advance tickets are available at

mateel.org

.

Shaggy Live at the Mateel

Ineffable Live and Mateel Community Center present Grammy winning, multi-platinum Reggae artist Shaggy, Tuesday, September 12th for an all-ages show with DJ RunDat as a support act. The show starts at 9pm and doors are at 8pm. Tickets are available in advance for $35 online at

mateel.org

or at regional ticket outlets. The tickets are $40 on the day of show.

Mateel.org
ReggaeontheRiver.com

Kabaka Pyramid Joining the Damian Marley "Stony Hill" Fall Tour 2017

in the USA (Except dates with *)

Earl "Wya" Lindo Passed on to Zion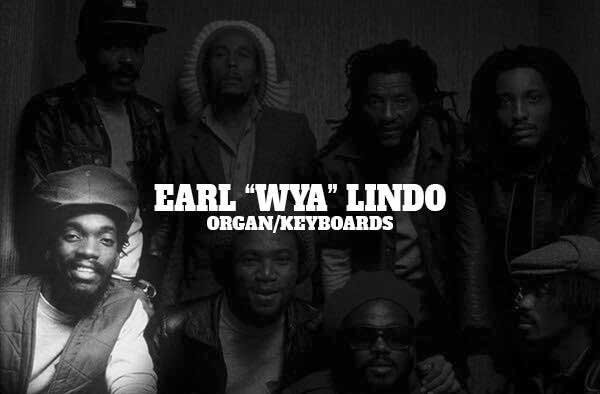 Sadly I report that Wailers keyboardist Earl "Wya" Lindo passed on to Zion today in London. My thoughts, love & prayers go out to the family, friends, colleagues & fans of this immensely talented musician. Bob Marley saw his talent & potential at a very young age & brought him into the studio & then on the road. I met him in Kingston in the mid-80s...very quiet, soft spoken...as many geniuses are...This is from The Wailers band website:

Earl "Wire" Lindo (sometimes referred to as "Wya") is a Jamaican reggae musician, born 7 January 1953. He is a member of The Wailers and has collaborated with numerous reggae artists including Burning Spear."
Wya was recently in the studio recording & Jah willing, we will hear his final music soon. Rest In Peace & Power brother

ANTHONY B on Tour This September in California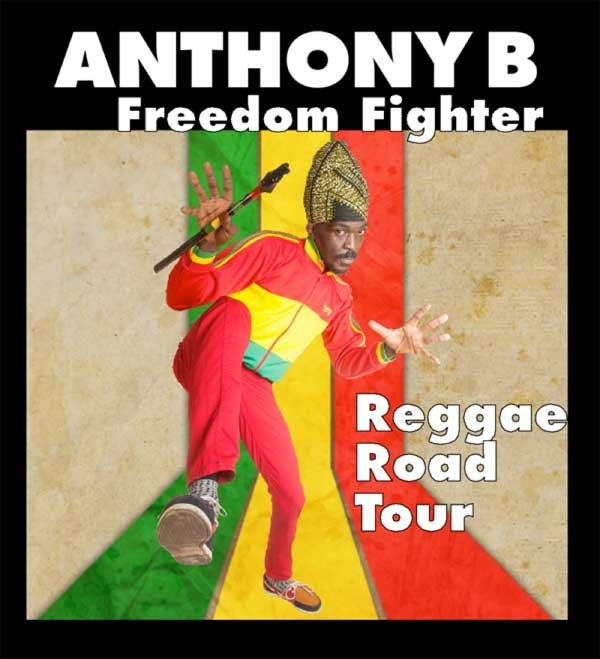 Anthony B, the conscious Bobo Dread whose razor-sharp lyrics and entrancing performances have set 'Fire Pon Rome' and propelled him to the frontlines of reggae music is touring Northern California this September. Catch his music at a venue near you.

Thursday, September 7, 2017
New Parish
579 – 18th St, Oakland, CA
(510) 444-7474
Buy Tix Here
Saturday, September 9, 2017
Mateel Community Center
59 Rusk Lane, Redway, CA
(707) 923-3368
Buy Tix Here
Sunday, September 10, 2017
Sea Legs at the Beach
17851 PCH, Huntington Beach, CA
(714) 698-4188

Island Roots and Culture Festival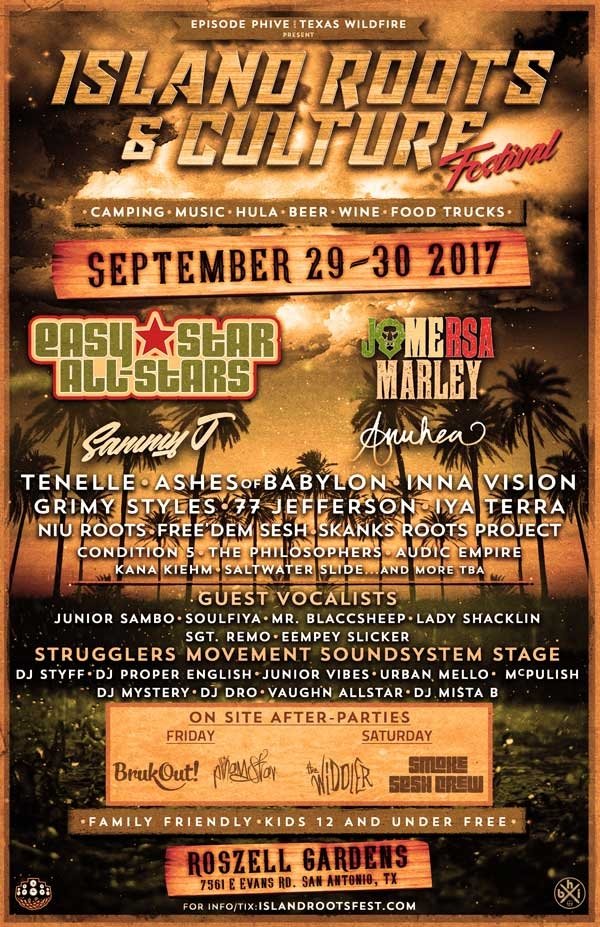 Roszell Gardens Wedding and Events Center

7561 East Evans Road

San Antonio, TX 78266

Friday, September 29, 2017 2:00PM - 2:00AM (CDT)

Saturday, September 30, 2017 11:00AM - 2:00 AM (CDT)

The phenomenal success of the 25th annual Reggae Sumfest presented by Red Stripe & Downsound Entertainment is still being talked about worldwide. The concerts are available to watch free on the Reggae Sumfest Youtube channel
here
.
Reggae Festival Guide/RBA Publishing & Publicity
Is your website outdated or not mobile friendly? Are your social media platforms non-existent or under-utilized? Would you like your name and music to get out there to new reggae fans?
If so, we can help. We have many years of experience in marketing reggae bands and reggae festivals and offer these services and more:

Website consulting, design and maintenance
Social media development (Facebook, Instagram, Twitter, LinkedIn
Create descriptive written content (press releases, band bios, sponsor packages, etc.)
Develop digital marketing strategies to increase your customer base.
Custom Global PR services
If you have questions about what online marketing techniques would work best for you, Give Us a Call Today for a free consultation ~ 707-630-3304 or Email

Have you read our 23rd Annual 2017 Digital E-Magazine yet?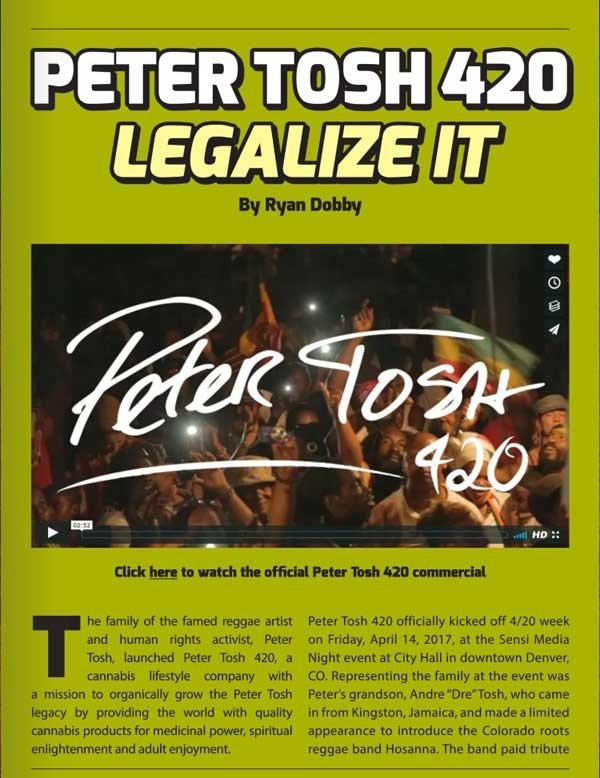 Have you read the 2017 Reggae Festival Guide E-Magazine? Read it from any device and learn more about reggae happenings: New music, tours, festivals and read the informative articles such as this one about The Peter Tosh 420 Brand.

Read full Magazine here

Paapa Wastik Shares Upcoming Album "I-Story" Artwork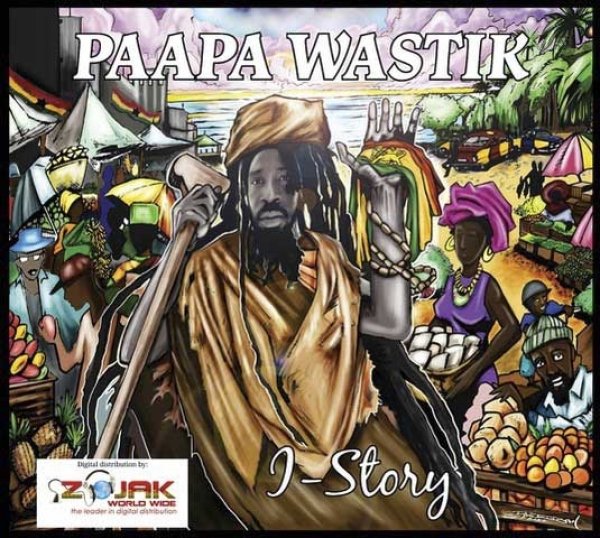 Ghana's international Reggae artist Paapa Wastik shares his upcoming album I-STORY front cover artwork with his fans via his Facebook page today. The artwork which was created by Ras Elijah TafarI is indeed a master piece. I-STORY is a 14 tracks album with different flavors of style, vibes, and sound, with a great message that uplift, inspire, educate and also entertain humanity.
The album was mainly produced by one of the Africa's finest producer King OJA420 from 420Studios Cape Coast, Ghana, except three songs which was produced by Spirit Revolution outta France. According to Paapa Wastik, he started working on this album immediately after he released his 3rd album "Unity For Africa" in 2012. The album is currently going through the final touches and is officially been mastered by Gary Hobish at A HAMMER Mastering Studios in San Francisco California. I-STORY is scheduled to be released before the end of the year and will be digitally distributed by Zojak Worldwide.

WATCH OUT FOR I-STORY ALBUM RELEASE DATE.

Facebook Page

Ras Majesty new CD "Summer Daze" now available on YouTube and iTunes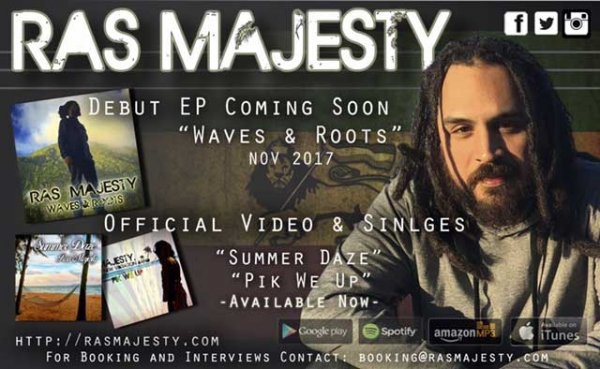 Reggae Artist and Producer

Ras Majesty

releases his second highly anticipated hit single

'

Summer Daze

'

,

on Friday August 11th 2017.

A contrasting vibe from his first single 'Pik We Up'; the new single 'Summer Daze' is a

Roots/Lovers Rock

blend, that embodies an uplifting and

feel-good island sound

.
The song depicts the beginnings of a summertime romance placed on an island in the tropics. While the video shot in Oahu, Hawaii, lets you live the experience with visuals of dreamy tropical landscapes, and a local love interest.

Hailing from the Bay Area by way of Hawaii, Ras Majesty has settled in Brooklyn, NYC and has been deep in the works curating his new single, and upcoming EP that would best be described as chocked full of

roots reggae

riddims, expression, and a message of truth. The collection leaves you spirited, powerful and uplifted. Ras majesty is a multi-talented artist producing tunes and videos in his own studio in Bedstuy under his self-run label Grand Lion Productions.

Listen here

Nesbeth Success Story Video Out Now



1995-

2017




Industry Leaders for

Ove

r 23 Years




Hey reggae lovers! Got FACEBOOK?

Then please drop on by and "LIKE" us to get a daily dose of what doesn't always fit here!

"The significant business of your life is alive and well, awaiting discovery, within your very soul. You and I were born to come into ourselves as complete and distinctive persons. Accepting this, we build a valuable life."

Jamaica Music Countdown August 25-31, 2017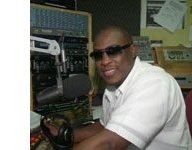 By Richie B
Top 25 Dancehall Singles, Top 25 Reggae Singles and Top 10 Albums/CD Chart.
Full Chart
On This Day in Reggae - September 7th

1961: Masahiko Kitahara [Tokyo Ska Paradise Orchestra; trombone] is born in Yokohama, Japan.
1975: Emcee Nuffy (Andrew Nelson) is born in Spanish Town, St. Catherine.
1996: A memorial dance for Nicodemus (d. August 26 in N.Y.) at the Culture Club, Brooklyn, New York, USA.
2002: DJ Galaxy P is shot and injured by gunmen who entered his house in Portmore.

Source

If you missed your latest (or any) copy of the weekly e-Guide,
you can find back issues in the Archives

Upcoming Reggae Festivals

To view our entire calendar of more than 500 festivals, click here!

| | | |
| --- | --- | --- |
| Just Post Your Festival at | | Read the 2017 Reggae Festival Guide magazine in its entirety page-by-page in Digital Format |
Montana State Hemp and Cannabis Festival
Sep-08-2017 - Sep-10-2017, Lolo, Montana, USA
Soul Rebel Festival,16th Annual
Sep-09-2017, boulder, Colorado, USA
Caribbean Nights Series
Sep-21-2017 - Dec-21-2017, NYC , New York, USA
Shanghai Reggae Festival
Sep-22-2017 - Sep-24-2017, Shanghai, China
Island Roots & Culture Festival
Sep-29-2017 - Oct-01-2017, San Antonio, Texas, USA
Havana Reggae Festival
Oct-07-2017, Havana, Florida, USA
Caribbean Jerk and Cultural Festival
Oct-07-2017, Punta Gorda, Florida, USA
Desert Oasis Music Festival
Oct-07-2017 - Oct-08-2017, Indio, California, USA
Driftwood Beach Festival
Oct-13-2017 - Oct-15-2017, Bimini, Bahamas
Oak Cliff Lively Fest,4th Annual
Oct-15-2017, Dallas, Texas, USA
BRT Weekend
Nov-03-2017 - Nov-05-2017, Florida Keys, Florida, USA
Bayou Bacchanal
Nov-04-2017, New Orleans, Louisiana, USA
Africa Meets Reggae International World Music Festival
Nov-25-2017, Lagos , Nigeria
Rastafari Rootzfest Ganjamaica Cup
Dec-15-2017 - Dec-17-2017, Negril , Jamaica
LB27 Reggae Camp
Dec-31-2017, Cegled , Hungary

2017 marks the 23rd year that Reggae Festival Guide has been the leading media company in the reggae industry.

Our parent company, RBA Publishing & Publicity, is based out of Humboldt County, CA. We produce the annual Reggae Festival Guide magazine, the top-ranking website:

www.ReggaeFestivalGuide

(32,000 unique monthly visitors), and this weekly reggae e-newsletter Reggae e-Guide (40,000 weekly subscribers). We also have 500,000 fans that follow us on Facebook; please

join us

there.

We offer you many ways to help you get your fix of reggae music, history, lifestyle, current news, and of course, festivals, all year round.

Our publishing company keeps growing and adding elements to bring you trusted coverage of reggae happenings from around the world.

Contact us today if you have any questions or suggestions. We love what we do and look forward to input from you with your suggestions, critiques, questions, etc. Also contact us to find out how you can promote your band/business/festival in this e-newsletter.

One Love,
Kaati, Sean, Joana, Goran, Irene, Heather and the rest of our Crew

Information - both editorial and advertising - in the Reggae e-Guide - is believed to be correct but not guaranteed - so check it carefully before you attend any event or send money for anything. We do not write the news, just report it.


707-630-3304 or

email



Distribution by RBA Publishing Inc.

If you wish, and we really wish you wouldn't, like to be removed from this list, please reply with REMOVE in subject line.

It will make us very sad if you do, and perhaps your removal will be the one the makes us decide this no longer worth doing at all, and all the information we provide will go away forever and musicians will sit home alone at night and cry because they have no one to play for because no one knows about their shows.