Director's Notes... Lines from Lori

North Country hosts CS4NH Summit



Educators interest in computer science from across the state gathered at White Mountains Community College on September 30th for the second annual CS4NH Summit. With content for all grade levels, there were hands-on workshops from teaching coding in the earliest grades without a device to teaching math concepts with Python.



Dr. Jennifer Wang, Computer Science Education Outreach Program Manager at Google keynoted the event, speaking on closing the gap on CS learning for rural and small-town schools based on data gathered in a multiyear comprehensive research study conducted by Gallup. While the study found that rural schools value CS, there are disparities that would suggest a need for making CS a higher priority in rural communities. The full report is available here.

The summit also featured an experts panel. After answering questions by the moderator, participants were able to break into smaller groups with panel members to delve deeper into their topic of interest.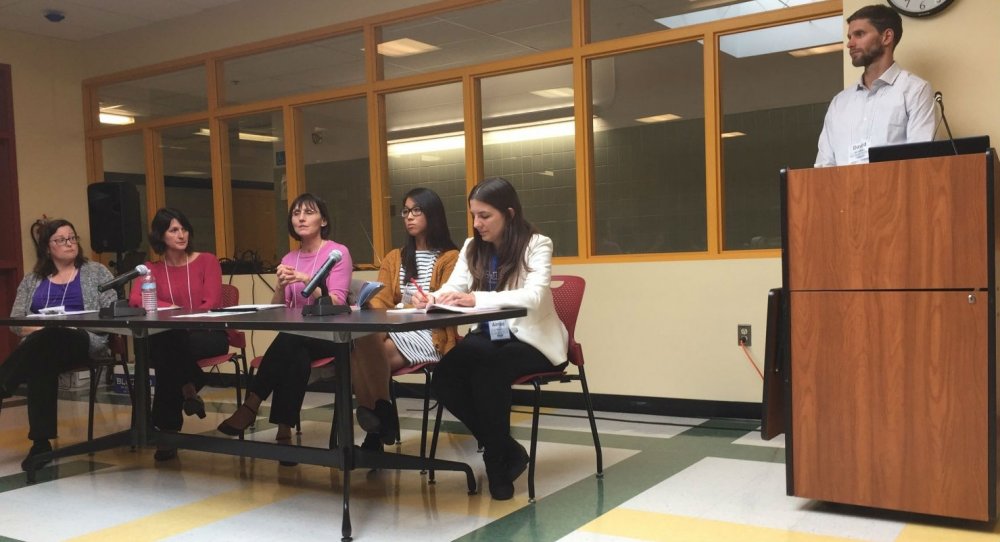 (Left to right): Karen Locke, Code.org; Suzanne Snow, Project Lead the Way; Mihaele Sabin, Coordinator of the Computing Technology Program in the Division of Science and Technology at UNH Manchester; Jennifer Wang, Computer Science Education Outreach Program Manager at Google; and Aimee Rosate, Microsoft TEALS Regional Manager for NYC. Moderated by David Benedetto, NHDOE Director of STEM Education
.
______________________________________

New Hampshire Cyber Robotics Coding Challenge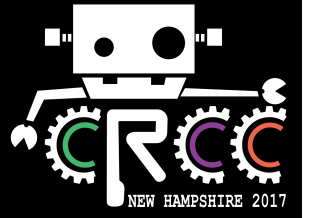 Speaking of computer science, check out the details on the NH Department of Education website regarding the NH Cyber Robotics Coding Challenge for all NH middle and high schools. There will be a webinar about the virtual competition on October 30th and the competition will take place during Computer Science Week, December 4th-10th, 2017. Learn more





__________________________________



Community partners engage with rural educator residents

Over the summer, community leaders, superintendents, teachers, school counselors, UNH faculty and doctoral students convened at North Country Education Services for a symposium prepared by a cohort of five UNH graduate students, Alicia Chevoor, Missy Croteau, Kim Dorman, Holly Munce and Shannon Wydra. The students are enrolled in the new UNH Teacher Residency for Rural Education (TRRE) program. During the symposium, the students, known as "residents", shared their evolving philosophies of teaching and facilitated small group conversations about the benefits, resources, and challenges of teaching in rural New Hampshire schools.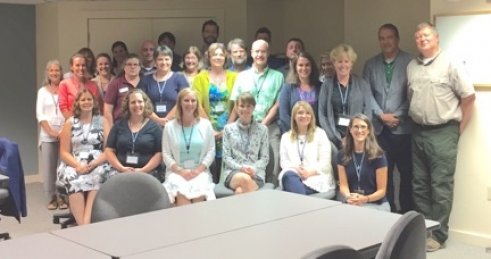 Learn more about the symposium and TRRE project here: https://cola.unh.edu/article/2017/08/teacher-residency-rural-education-community-centered-approach-teacher-preparation


---
Intro to Bloomz & Seesaw - BYOD Workshop
This two-hour hands-on workshop will provide an introduction to apps that will make your life as educator easier.



Bloomz is an app that helps better communicate with parents, sending real-time updates from the classroom, coordinating events such as parent-teacher conferences, field trip chaperones, etc. Bloomz improves communication with parents/families, provides an efficient way to involve parents in classroom activities, creates community around classroom, and saves you time!



In the second part of the workshop, you explore Seesaw, a free, student-driven digital portfolio to engage students and involve parents. Even with young learners, Seesaw simplifies classroom workflow by collecting and organizing all students' digital and physical work in one place.

Presenter: Brenda Tilton, Teacher at Groveton Elementary School
Date/time: Tuesday, November 7, 2017 from 4:30 - 6:30 PM at NCES, Gorham, NH
Cost: $20 NCES full-member schools, $25 associate member schools, others $30
Register: Online or by calling 603-466-5437 M-F between 8:00 - 4:00.
Light refreshments provided

Skill level: Beginner
Grade level: PK-8

Attendee device specification: Smartphone (Android, iOS, or Windows); or Laptop (PC, Chromebook, Mac); or Tablet (Android, iOS, or Windows)

Participants of this workshop should bring their own device (see above) and install the apps ahead of time. Bloomz can be accessed via the web https://www.bloomz.net/ or download the app on iTunes, Chrome Web Store, or Google Play. Seesaw can be accessed via the web https://web.seesaw.me/ or download the app on iTunes, Chrome Web Store, or Google Play.

ISTE Standards: Students – Creative communicator
Teachers – Model digital age work and learning


---
Integrate engineering and literacy in elementary and middle school classrooms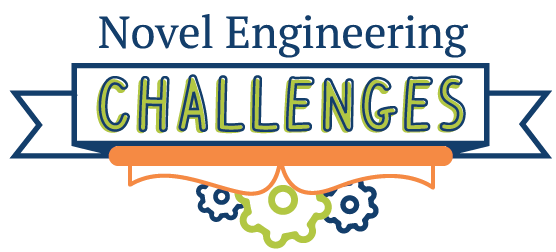 Join Us for a Free Introductory Workshop on Novel Engineering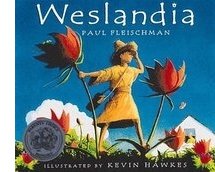 Learn about Novel Engineering by participating in this hands-on workshop that will prepare you to lead a Novel Engineering activity with your students based on the book Weslandia by Paul Fleischman.

Novel Engineering is an innovative approach to integrate engineering and literacy in elementary and middle school classrooms. In a Novel Engineering unit, students will engage in engineering design and take on the role of engineer as they build solutions to solve problems characters for characters in the books they are reading. Students pull information from the text to scope problems and set constraints as they engage in engineering design to help their clients (the characters) by designing and building a solution that will fit their client's needs.

Novel Engineering Challenges allows teachers and students to try out Novel Engineering by doing Novel Engineering using a featured book and then submitting pictures of student solutions to novelengineeringchallenges.org. Community members vote on the challenges and awards are given to two student participants each challenge period.

Instructor: Bill Church, White Mountain Science
Cost: Free, light dinner provided.
Where: North Country Education Services
When: October 25, 4:00 pm to 6:30 pm
Who: Teachers, librarians, and after-school providers are invited to participate in the workshop.
Register: Online at ncedservices.org/novel2017 or by calling 603-466-5437 M-F, 8:4.

---
A Wicked Conservation Problem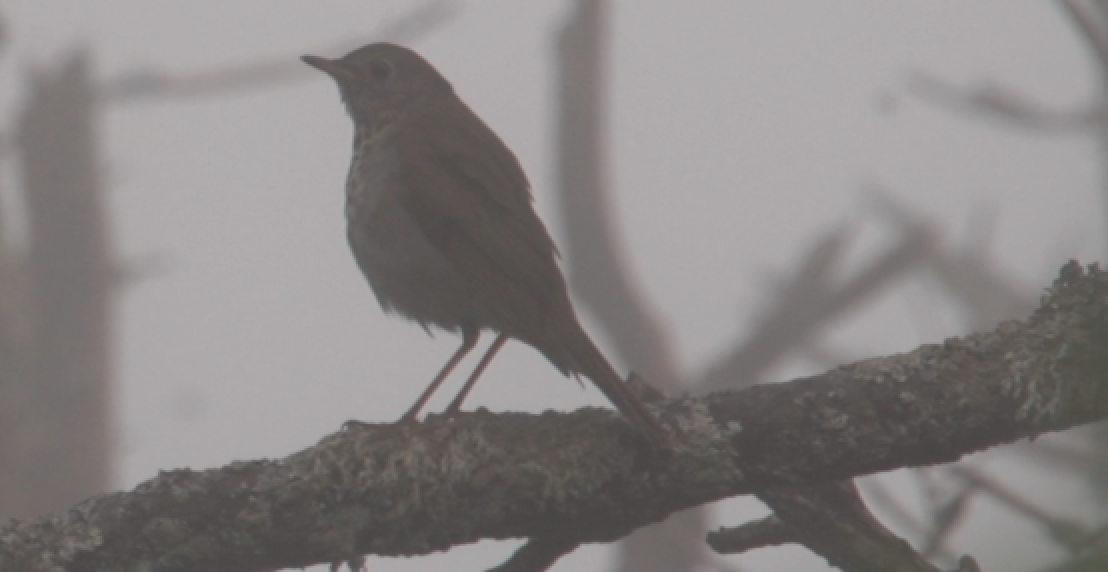 The Forest to Forest: Bicknell's Thrush Conference will feature a series of TED Light talks moderated by Sam Evans-Brown of New Hampshire Public Radio. The conference is part of an ongoing cluster project at Plymouth State University. Learn more

Session speakers and topics include:

Chris Rimmer, Conservation Pressure Points for the Bicknell's Thrush
Aviram Rozin, Growing Food for People and Birds…
Leighlan Prout, Working on the Ground through Management
Keiselim A. Montás, Conservation Efforts in the Dominican Republic: Challenges and Opportunities
Date: Wednesday, October 25, 2017
Time: 9:00 a.m. to 3:00 p.m.
Location: Merrill Place Conference Center at Plymouth State University
Cost: Free. Lunch will be served.
Registration is required through PSU.

---
Support NCES through AmazonSmile
Do you shop through Amazon? If so, use this link and a portion of your order will support NCES. Matter of fact, you can drag the image below to your bookmarks bar and whenever you purchase through this AmazonSmile, you will be making a donation to NCES as well. When you shop at smile.amazon.com, you'll find the exact same low prices, vast selection and convenient shopping experience as Amazon.com, with the added bonus that Amazon will donate a portion of the purchase price to your favorite charitable organization.



---
Think you missed the opportunity for starting a robotics team in your school?



Good news, there is more funding available. The initial round closed on Sept 30th, but additional funding has been made available and the grant window has been extended until November 15th.
Learn more

---
North Country
Student Film Festival


If you are interested in being contacted with information on participating in this year's film festival for grades 4 to 8, please email lori@ncedservices.org.


---
Project Running Start STEM Scholarship Program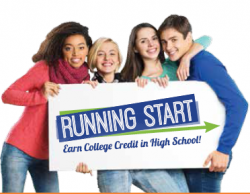 The Community College System of NH has announced a new scholarship program for students that would allow them to take up to 2 STEM related courses each year through Project Running Start free of charge due to a grant from the Governor's Dual and Concurrent Enrollment program. Download brochure.

---
NH State Arts Conference
---
Be a North of the 44th Placemaker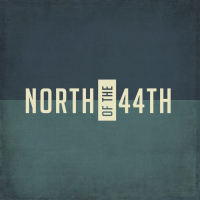 Share your energy and ideas.

Highlight the good things in our region.

Act together with your friends and family to make our place as great as it can be.

Practice thinking positive and building from strengths.

Embrace people who are different from you.

Join the North of the 44th Movement today!


---








Looking for help with substance abuse or mental illness but don't know where to turn?



Granite Pathways Regional Access Point Services is a statewide network, accessible by phone or in person to help New Hampshire residents struggling with addiction, to get the timely, supportive services they need; helping both individuals and families navigate the complex systems of care to real solutions.
Call 1-844-711-HELP or visit: granitepathwaysnh.org/rap/



---
Interacting with a child from birth to age 5?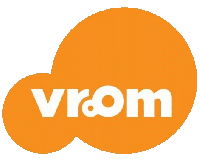 Vroom turns shared moments into brain building moments. Whether it's mealtime, bathtime, or anytime in between, there are always ways to nurture children's growing minds.





---
Changing the Culture of Mental Health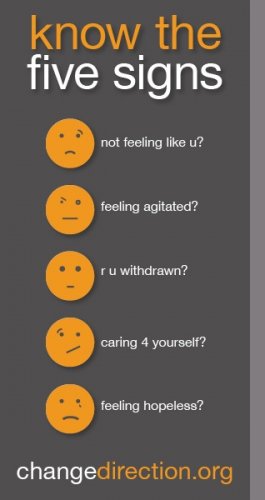 The Campaign to Change Direction has made the above rack-cards available to all students and teachers in NH schools. For the North Country, these were distributed through the superintendents. Learn more about this campaign to change the culture of mental health in America.



---






Support NCES with a tax deductible donation






Your tax deductible gift helps support the work of the organization in being a leader in providing professional development and educational services, facilitating partnerships and fostering collaborations that benefit member schools, advocating for resources for teachers and students, and continuously creating opportunities that enhance education in the North Country.




---




Support NCES through AmazonSmile



Please consider supporting NCES by shopping through AmazonSmile. Amazon will donate to NCES every time you shop through this link: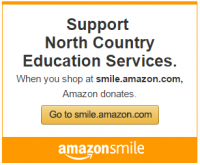 ---
Contact Information
North Country Education Services
300 Gorham Hill Road
Gorham, NH 03581
ncedservices.org
603-466-5437
nces@ncedservices.org
NCES is an equal opportunity employer and provider.