for the nature of a surprise is to momentarily interrupt
What follows the interruption may feel positive or not,
so we can never predict if a surprise
will be a rewarding or punishing experience.
Last month I wrote about being surprised by a homeless man's smile. This month I'm moving with another "on the street" surprise.
A week ago as my partner and I walked into the night after a two day conference on Children & Authenticity, a teenage boy walked up to us. We kept walking as he started talking. He told us how he's from a school in Brooklyn and needs money for a trip to play music--a trumpet--at Yale. He really wants to go, tried Go Fund Me, it didn't work, so is on the street asking for donations. He told us his name, his website, kept his story going, and kept walking and walking and talking. About a 1/2 mile later I paused to ask, "What happens if you don't raise the money?" He said, "I don't get to go.....but I'll keep playing music."
His story and our walk continued about another 1/2 mile as he showed us pictures from a prior school band trip that the teacher funded and his website where he sings and talks philosophy and spirituality. I don't think he asked for money again. He just kept sharing more of his story, and the longer we spent time together the more light, joyful, and hopeful I began to feel. What surprised me next is that I gave him money, and the look of joy and gratitude on his face continues to delight me.
As you walk the streets of your life, and the authenticity of strangers happens upon you, may you continue to surprise yourself with the ways you receive their presence--positive or not--and continue to surprise yourself with endless possibilities for responding.
During November MBR has a schedule of workshops, classes, the Moving Body Festival!, and private sessions, all of which no doubt include a few surprises that we hope will delight you with lightness, joy, and hope. Below check out the highlights for November-December and see our website for further details.
With a season full of
surprising delights,
Mary Abrams &
All at Moving Body Resources

Classes with Mary Abrams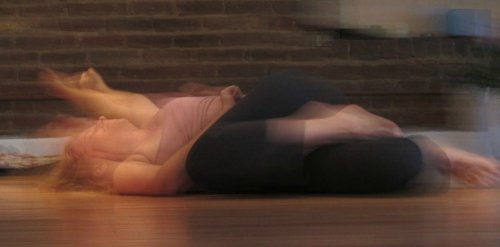 MOVING BODY INNOVATIONS
Taught by Mary Abrams
Tuesdays 11 am - 1 pm Ongoing
Thursdays 10 am - 12 pm Ongoing
No class on Thanksgiving
Fees: $30/single class
$130 / 5 class series
See info below.
ALL ABOUT ATTENTION
One Friday each month
Nov 17, Dec 15
MOVING BODY DANCE
Fees: $30/single class
$130 / 5 class series
MOVING BODY HEALING
Nov 28, Dec 26
6 - 8 pm
Fees: $30/single class
$130 / 5 class series
MBR Community Classes:
SOMATIC SOLSTICE MAT
Power Yoga Challenge & Condition
Wednesdays 6:30pm to 7:30pm
HEART-CENTERED TOUCH FOR MEN
Led by Adam Brown
Thursdays 8 - 10:00 pm (pre-registration required)
212-366-9025
adam@heartcenteredtouch.com
Saturdays 4:30pm to 5:30pm
UPCOMING

WEEKEND EVENTS & WORKSHOPS
Moving Body Festival:
Engaging Somatic Realities

STILLPOINT Presents Professional Training in
Craniosacral Biodynamics t
aught by Franklyn Sills, Christina Morrow, Shannon Dailey and Clara Favale

Module 2: The Ground of Resource and Motion:
The Holistic Shift, the Mid-tide and Motility
Dec 6 - 10
See below...
CRANIOSACRAL BIODYNAMICS Professional Training

Seminar 2: Principles of Craniosacral Biodynamics

Taught by Roger Gilchrist

Dec 11 - Dec 15

Taught by Mary Abrams & Colleagues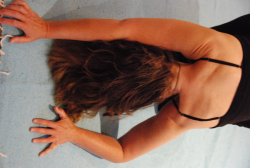 These classes are an amazing opportunity to awaken your senses, experience your body as movement, interrupt your habitual ways of thinking and feeling, and to develop new clarity, awareness, strength, and liveliness in your entire being. We will explore with breath and sound play, sensing, feeling, micro-movement, expressive movement, and deep stillness.
Beginners are welcome anytime.
Every Thursday 10 am-12 pm
Mary is teaching all of November.
Drop-ins welcome to ALL classes.
Fees for 2017:
$30/single class
$130/ 5 class series
Pre-registration via email or phone 24 hours in advance is appreciated but not necessary.
TO REGISTER via email or phone contact:
mary@movingbodyresources.com

or 212-206-7542
Somatic Solstice Mat classes emphasize the subjective experience of embodiment by inquiring into the potential space inside and outside of the body with playful awareness. Through this approach we lean into greater connectivity, fluid resilience and functional integrity. Simple user-friendly exercises elicit healthy movement patterns that stimulate, massage and hydrate the soft tissues and the nervous system. This class cultivates a level of body intelligence and fitness that will continue to support your agility throughout life. Drawn from diverse movement forms including Ballet, Pilates, Yoga, Dance, Laban Movement Analysis, Bartenieff Fundamentals, Sounding, Continuum Movement, and Connective Tissue Therapy, there is balance of specific form-based exercise and non-judgmental free moving improvisational work. IT SHOULD BE FUN and FEEL GOOD!
No prior experience required. This is appropriate for all levels, ages and body types.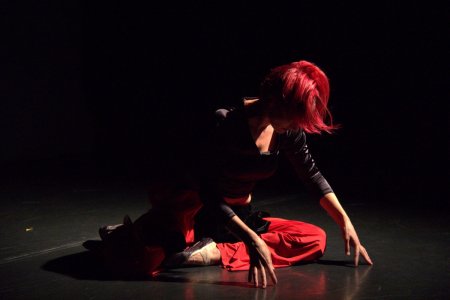 To register, or for more information:
646-241-8254
laura@lauravward.com
http://www.lauravward.com/classes.html
Engaging Somatic Realities
The inaugural Moving Body

Festival of Somatic Movement!

November 10 – 12, 2017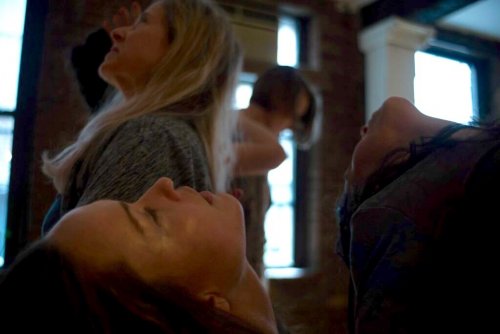 Move, relax, breathe, connect, express, and create through exploring Somatic Movement Education: an embodiment approach to cultivating your innate capacities for well-being and community engagement.
This Moving Body Festival offers a weekend of deeply personal and fully connected classes, workshops, and events that invite you to enjoy the wonders of your moving-thinking body. Develop tools for health, distress and pain relief, creativity and community connection, in an environment that honors diversity, self-expression and loving leadership.
This event is open to people from all walks of life. No previous experience in Somatic Movement Education is necessary.
Friday November 10 Festival Schedule & Registration
Saturday November 11 Festival Schedule & Registration
Sunday November 12 Festival Schedule & Registration
REGISTER ONLINE NOW
Please CLICK to learn more about:
Festival Teacher Biographies
Somatic Movement Education
Festival Committee: Jennifer Maeve Moloney, Lee Fogel, Lillian Stamey, Cindy Shum, Ali Fischer, Corazon Tierra, and Mary Abrams

STILLPOINT Presents
Professional Training in
Craniosacral Biodynamics
Taught by Franklyn Sills, Christina Morrow,
Shannon Dailey and Clara Favale
Module 2: The Ground of Resource and Motion:
The Holistic Shift, the Mid-tide and Motility
Dec 6 - 10
http://www.stillpointcst.com/
Stillpoint CST is proud to present this practitioner training in Biodynamic Craniosacral Therapy consisting of ten five-day modules. Franklyn Sills is the course director and will be joining us in person to teach two of the ten modules, teleconferencing additional live lectures. The teaching team for this training will also include Shannon Dailey, Clara Favale and Christina Morrow who have been assisting and teaching with Franklyn since 2007 and have over 50 years combined BCST experience.
Biodynamic Craniosacral Therapy is a deep listening to forces that have effected the client's system from the time of conception onward. Healing can occur in the present moment as the practitioner orients to the forces organizing the human system allowing healing intentions to unfold. Students will learn to hold these process which are based in anatomy and physiology of the human body and the deeper universal forces that support life through clearly defined palpation and therapeutic skills. This training will provide an integrated approach that includes the insights of many innovators in the field, influences from other relevant fields, and the healing principles of the Breath of Life and its manifestation in the human system.
Successful completion of this training leads to a diploma in Biodynamic Craniosacral Therapy and eligibility for accreditation by these associations. The training is also affiliated with other biodynamic training institutions worldwide via the IABT, the International Affiliation of Biodynamic Trainings, and confers the graduate designations of RCST and BCST upon successful completion of the training.
Purpose of the Training
To provide an integrated training in Craniosacral Biodynamics that includes the insights of many practitioners in the field, with influences from other relevant fields, and which clearly orients to the healing principles of the Breath of Life and its manifestation in the human system

To provide an in depth understanding and appreciation of these principles and to be able to safely apply them within a clinical context

To teach, within this context, clearly defined palpation and therapeutic skills with the ability to apply these skills in a clinical context

To nurture and encourage the personal development of both tutor and student alike

To graduate skilled, safe and therapeutically effective practitioners
For more information, prerequisites, and to request an application please contact:
Clara Favale e-mail: cfavale@stillpointcst.com
Telephone: 212.532.8539
Wellness Institute:
Craniosacral Biodynamics
Professional Training

Taught by Roger Gilchrist
Seminar 2: Principles Craniosacral Biodynamics
Dec 11 - 15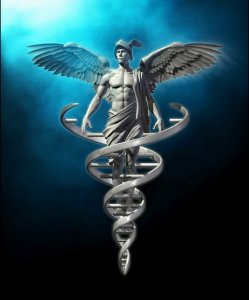 Craniosacral Biodynamics is a quantum approach to healing.
Physically, there are the bones and membranes of the craniosacral system, and the connective tissues of the rest of the body.

Structure and function.

Neurologically, there are the autonomic set-points, activation levels, and discharge cycles.
Rhythms of life.

Emotionally, there is history, and attachment or freedom.

Spiritually there is clear view.
This seminar may be taken as a stand-alone introduction to Craniosacral Biodynamics, however, it is intended as the first module of a ten seminar series leading to the RCST® credential with the Biodynamic Craniosacral Therapy Association.
Instructor:

Roger Gilchrist,

MA, RPE, RCST

is the lead instructor. Roger has taught Craniosacral Biodynamics in the USA, Australia, and Europe. He is the author of Craniosacral Therapy and the Energetic Body.

Roger is a direct protégé of Franklyn Sills and is a principal author of the BCTA's forthcoming Standards of Practice.
Applications for Admission are required.
Contact us at 718-797-2282 to receive an application packet,
or email your request to wellnessinstitute@yahoo.com
Moving Body Salon

November 18th!!!

Moving Body Salons create a space for artists to share their work,
live
in real time,
with
real people
to create living resources for us all.
Artistic expressions may be raw, fermenting, fully cooked, and more.
Performances, conversation, schmoozing, and who knows
Performers TBA

Calling all artists of all kinds and all levels

for November, December and January
To let us know you want to perform, please contact:
mary@movingbodyresources.com
MBR invites you to our annual Holiday Party!
Family and friends welcome.
WHEN: Monday December 18th, 6pm - 9pm
WHERE: Moving Body Resources
E
at, Drink, Dance and Be Yourself!
We will have food and drinks for your enjoyment,
bring something to share and add to the bounty.
We look forward to celebrating with you!
Mary and Greg
Sacred Journey to Bali, Indonesia

April 16-29, 2018

With Mary Abrams & Kenneth Ballard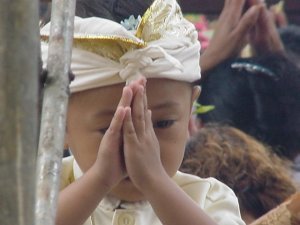 It is time to dance into your full potential. Time to dream a new dream & embody your heart's wildest desires. It is time to say Yes to you. If not now when?
We are on our way with a committed group

and

REGISTRATION is open until December 31st!

Limited spaces available.

Mary Abrams, Kenneth Ballard, Dharma, Samphos and Ken's amazing Balinese healing family invite you to join us in Bali for a profound Transformational Celebration, a rare travel treasure!
Travel with us on this potent journey, gaining exceptional entree into the hidden inner world of Bali. Awakening. Healing. Re-Membering who you really BE. A time of unbridled bliss filled with unconditioned Love. A time of renewal and rejuvenation.
A time to celebrate Love and exponential expansion.
This Journey unfolds during the potent April sacred time and we will immerse ourselves in Bali's ceremony & ritual. The group will be small and intimate 14 aspirants maximum.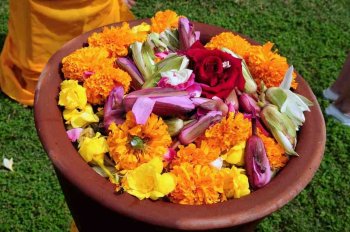 This is a soul call, and we trust exactly the right synergy of travelers to say Yes.
In Lotuz Love & with Aloha,
Kenneth, Mary, Dharma, Samphos and our Bali dream team.
For itinerary & fee info:
http://movingbodyresources.com/upcoming-events-classes/sacred-journey-bali-indonesia/
or contact Mary:


mary@movingbodyresources.com
For info on Ken go to:

http://www.kenballardjourneys.com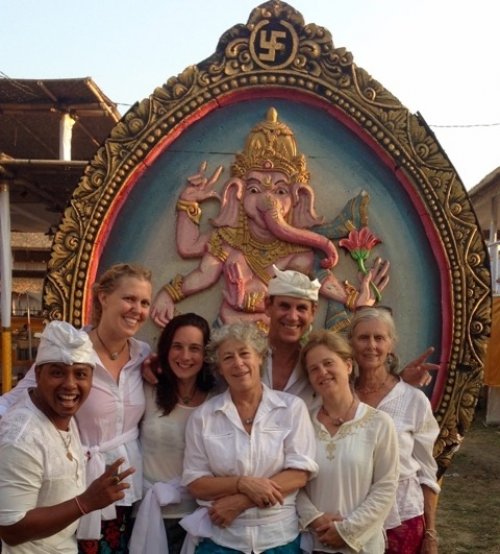 Sacred Journey to Bali Group 2015
Photo credits: top & bottom anonymous, middle K.Ballard 2005

MBR has wonderful spaces
and healing arts
of all kinds.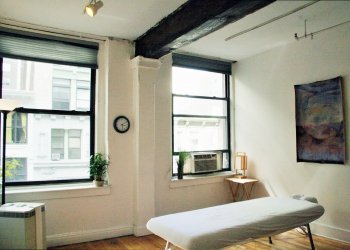 MBR has 3 office spaces and 2 group spaces available by the hour and by the day. Any space can be rented for one time, one hour, a few hours, a full day, an entire weekend, or for ongoing classes.
Our 3 offices are ideal for a variety of private practice sessions. Our 2 group studios -- 400 sq. ft. Small Studio and 1300 sq. ft. Large Studio -- are great for classes, workshops, and other group events.
The more you rent, the better your deal!
Office rates begin at $30/hr for 2017.
Please inquire for daily rental rates for offices.
Movement studio rates range from $47-$130/hr.
Go to our website and click RENTAL INFO &
Email:

services@movingbodyresources.com


or
call Greg at (212) 206-7542 - Mailbox option 2
Please Note: If you contact us after

7 pm

, on weekends, or at short notice please email rather than call.
Photo by Barbara Schaefer
112 West 27th Street. Suite 402.
New York, NY 10001.
(Between 6th and 7th Ave)
Phone: (212) 206-7542

services@movingbodyresources.com
Continuum, A Moving Inquiry Training Program: Module 1

Values, Principles, and Methods of Practice

Taught by Mary Abrams
Somatische Akademie
Berlin, Germany
December 7 - 10
http://www.somatische-akademie.de/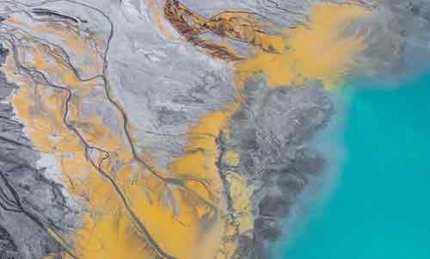 Every somatic movement practice encompasses principles and values that guide the methods it embraces. Principles serve as the fundamental truths and foundation for the practice, while values are what is important within the art of the practice.
In this first module of the training we focus our learning on deepening our understanding through practices of breath, sound, movement, touch, and witnessing along with non-verbal creative expression and verbal dialogue; as they express principles on which Continuum is founded:
Learning through self-inquiry,

Attuning to the silent level (non-words) movements of our being,

The human body is a fluid organism in resonance with all life on this planet and with the movements of the cosmos; and

Movement is what we are.
We will also offer our enduring interested and open attention to the values of:
Awakening sensation awareness,

Exploring micro and macro movement expression, developing sequences and layering in service of deepening inquiry,

Developing more language at the descriptive level of our experience,

Slowing down, pausing, and suspending habitual movement, thought, and feeling patterns; and

Opening to the emerging unexpected and discovery of new meaning.
By focusing on the principles and values of Continuum, the intention of this first module is to provide a well-grounded experience in the foundations of Continuum to support further modular study and your ongoing development as a teacher/practitioner.
Mary Abrams, MA, RSME
, founder/director of Moving Body Resources in New York City since 1999, leads classes, workshops, and private sessions with people ranging in age from 23 to 98 years old. She loves movement in every dimension, has been immersed in Continuum for 23 years learning with Emilie Conrad, Susan Harper, & Gary David; holds a masters degree in Consciousness Studies; and teaches on the MA Dance & Somatic Wellbeing course at the University of Central Lancashire, UK. She is eternally grateful to every person who has given her the honor to move and learn with them.
For more information email or phone contact:


mary@movingbodyresources.com

or 212-206-7542