Follow our craft beer adventures...
- Meet Beer Authors at Brick Store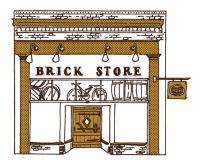 Join Owen Ogletree at Brick Store Pub to welcome noted craft beer writers...
Tim Webb & Stephen Beaumont

Best Beers: The Indispensable Guide to the World's Beers
- 5 amazing cheeses paired with
Brick Store Pub - Decatur, GA
Purchase your reservations at Brick Store by visiting or calling (404) 687-0990.

- Top Ten Moments from 2017's Brewtopia Germany Beer Trip

By Ransome Sheets

It wasn't until I was sitting on a train headed into downtown Munich that it finally started to sink in; I had signed up for yet another Brewtopia beer trip, what has also come to be known as an "Owen trip," and I was about to spend the next week exploring Bavaria in the best way possible! Attending a Brewtopia trip means that you are going on an adventure with a group of people traveling overseas to learn about great beer and its history from renowned brewers, historians, enthusiasts, and more, all led by none other than Owen Ogletree himself! Just the idea of potentially getting to see a famous German Abbey, go pub hopping in Bamberg, or visit the oldest brewery in the world, is enough to get my heart racing. The long-anticipated trip had finally arrived, and yet I had no idea what was exactly in store.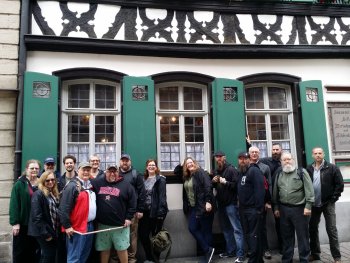 - Beer Travel - I Want to Do That!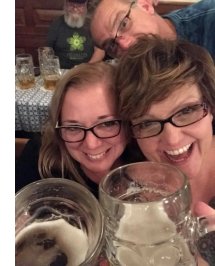 By Rick Fifer

It's eight hours into day one of a six day exploration of the best beers offered in the Bavarian and Franconian states of Germany. Sixteen of the eighteen beer aficionados following Owen Ogletree around the streets and gardens of Munich completed a nine hour flight just eight hours ago and are operating on whatever sleep they were able to get in the air. No coffee, only beer at this point, and we are already entering our third beer destination. We look like a commercial for the new season of The Walking Dead. The locals couldn't help but stare as we trudged through the park to our previous stop, the Hirschgarten biergarten. Only two of us are fresh and ready to drink more beer because we arrived days earlier. That's one of the many benefits of the Brewtopia Beer Tours – come early, stay late, just so long as you're on time once Owen's agenda begins. He runs a tight ship.

CLICK HERE to read Rick's full report from our Brewtopia trip to Germany and check out his list of reasons why you should come along to Belgium with us in October of 2018.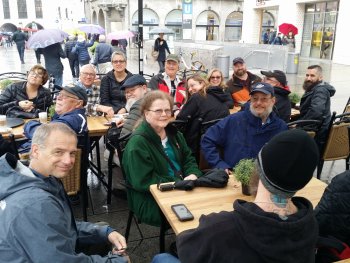 - Owen's Video from The Great American Beer Festival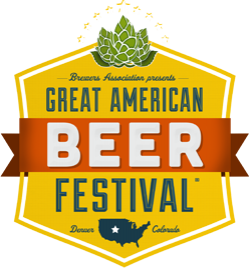 Owen was honored to once again serve as a judge for this year's Great American Beer Festival in Denver. This event is the largest craft beer festival in the world, and you owe it to yourself to attend at least once.





- Cigar City's Wayne Wambles Participates in UK Collaborations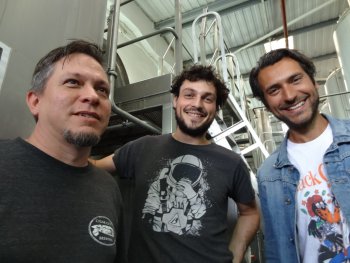 Wayne Wambles of Tampa's Cigar City Brewing traveled to the UK in September of 2017 to brew collaboration ales at Adnams in Southwold and Beavertown in London.



CLICK HERE

to view Owen's video from the collaboration brewing sessions.



- Atlanta Cask Ale Tasting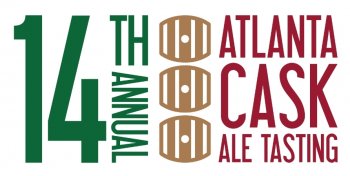 Saturday - January 20, 2018


5 Seasons Westside


EXCITING NEW LOCATION!



50+ casks from the USA and UK will be located in 5 Seasons' SkyBar, patio, brewery and downstairs meeting space. It should be an amazing day of delicious cask ales and live music from Tre Powell!

Check the bottom of www.AtlantaCaskAle.com for the updated list of exciting breweries supplying cask ales this year! Included this year will be new cask ales from: Carolina Bauernhaus, Piedmont Brewery & Kitchen, Creature Comforts, Ironmonger, Hi-Wire, Variant Brewing, Chattabrewchee, Cigar City, New Realm, Bold Monk, Wild Leap, Scofflaw, Wrecking Bar, Old Rail Brewery, Scotland's Fyne Ales, Torched Hop, and Superstition Meadery.



Tickets are going quickly - don't delay!

ACAT SPONSORS:



Savannah River Brewing


Dynamite Brown Ale

From our friends at Savannah River Brewing in Augusta, Georgia...

Dynamite is a hoppy American brown ale accentuated with a delicious selection of American hops that complement the nutty, caramel malts like sugar and spice.

ABV: 5.9%
IBUs: 20
HOPS: CTZ, Fuggle
MALTS: Two-row pale, Munich, CaraMunich III, Carafa I



12/02/2017 - WRECKING BAR STRONG BEER FEST. Wrecking Bar brewpub, Atlanta, GA. Some extra tickets may be released the week prior to the event. Check with Wrecking Bar.
01/20/2018 - ATLANTA CASK ALE TASTING. 50+ rare, one-off cask ales from the USA and UK at 5 Seasons WESTSIDE - a new location for the event! Get TICKETS.
04/15/2018 - CLASSIC CITY BREW FEST, Athens, GA. Featuring 50+ exclusive cask ales, draft booths from local breweries, super rare bottle booth, live music, a new location, and a food truck. Classic City Brew Fest is a favorite craft beer event in the Southeast. Get TICKETS now.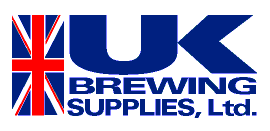 Homebrewers or pub owners who want to try cask ale should look no further than UK Brewing Supplies. Here's a message from our friend Paul at UK Brewing...

"UK Brewing was formed in 1997 with the purpose of bringing you "everything you need for cask conditioning, including the know-how!" Since that time we have expanded our product range and our association with companies in the UK to the extent we can offer you the all the equipment you need to dispense cask ale. We sell only the finest British casks. And you're going to want to keep your beer at the proper temperature, that's why we offer a complete line of cask cooling and handling supplies from Filton Brewery Products."



CLICK HERE for new low pricing on casks and 10% off British hand-pumps.
- Brewtopia Events on Facebook & Twitter

CLICK HERE and hit the Brewtopia Events "like" button on Facebook to see live photos and news posts as we sip, quaff and sniff craft beer around the world. Also be sure to "friend" Owen Ogletree on Facebook.

Follow Brewtopia Events on Twitter.
COMING UP...
Owen Ogletree, The Beer Wench, Ian Meents and Ashton Smith make their way to Belgium and Amsterdam the week of Thanksgiving to report on the beer cultures.