December 2017 Newsletter
This Newsletter Goes to Over 20,000 Firearms Collectors,
Enthusiasts, Historians and Professionals Worldwide
Over 5500 Vintage Gun Catalogs, Books and Manuals from the 1840s to the 2000s

Back issues: you can view the newsletter on our website. For a downloadable copy of our catalog of reprints or manuals this will take you there. Also, we have Interesting downloads at our website. Please forward this letter to your friends.





Merry Christmas and Happy New Year





What is more convivial than chatting around the campfire?

On Ontario family's fireside argument over whether the earth is round or flat became so heated that the fire department had to be called out. Police said a 56 year old man was sitting at a park bonfire with his son and his son's girlfriend when the woman asserted that the earth is flat. When she refused to back down, the man became enraged and started throwing camping equipment into the fire – including a propane cylinder. Firefighters were called to put out the blaze. After admitting the fight was "stupid", the dad was charged with a misdemeanor.


Monkey Business

A Chinese village's plan to attract tourists by inviting a troop of wild monkeys to live there went awry when the aggressive primates took over the village. The residents of Xianfeng relocated 73 rhesus macaques to their village from nearby hills in 2003 hoping to attract wealthy ecotourists. But the macaque's population quickly swelled and by last year more than 600 primates were eating crops, trashing homes and biting locals and tourist. Residents returned some 300 macaques to the wild, but another 300 defiantly remain. "There are now more monkeys than villagers" complained village chief He Youliang.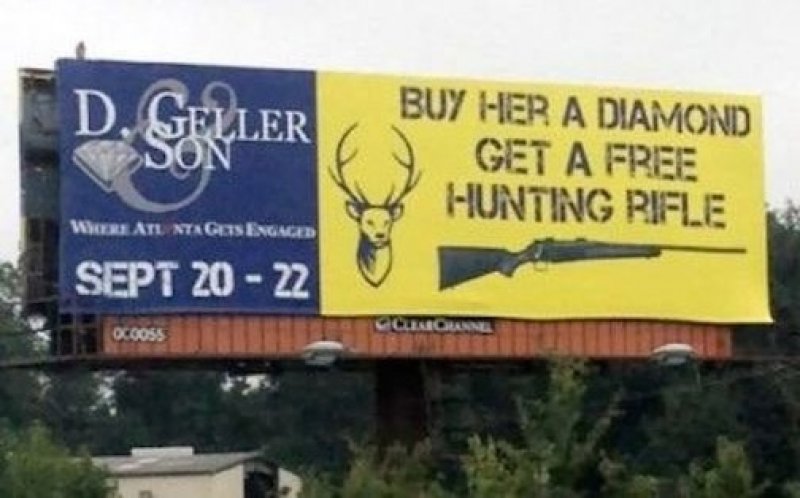 Health Scare of the Week- All these products may leave you clean and insulated from ugly germs and stuff but they may also kill you!

Air Fresheners, Shower Curtains, Fabric and Rug Cleaners, Dry Cleaning Products, Pest Repellents and Pesticides, Talcum Powder, House Paint, Teflon Cookware, Anti-Bacterial Products, Antiperspirant Deodorants , Candles.
How? Well...

SAY BUDDY- CAN YOU SPARE, um, A MIL OR THREE?

160 Million Americans (one half the population) have a combined assets of around $250 billion dollars... the three wealthiest men in the U.S. - Jeff Bezos, Bill Gates and Warren Buffet have combined assets of $250 Billion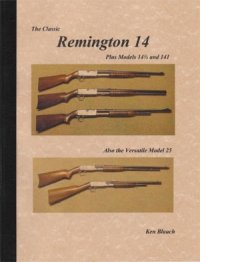 Does anyone have a copy of Ken Blauch's book on the Remington Mods 14 and 141 we could borrow? Lots of people are looking for it and apparently the book is sold out and Ken doesn't answer his email.

UP UP AND AWAY WE GO

Remember the Ford Pinto... the car with the special exploding gas tank that made tort history? Well here is a really unique use for the car. I'm not sure if they were serious or if they just intended to jettison the car at altitude.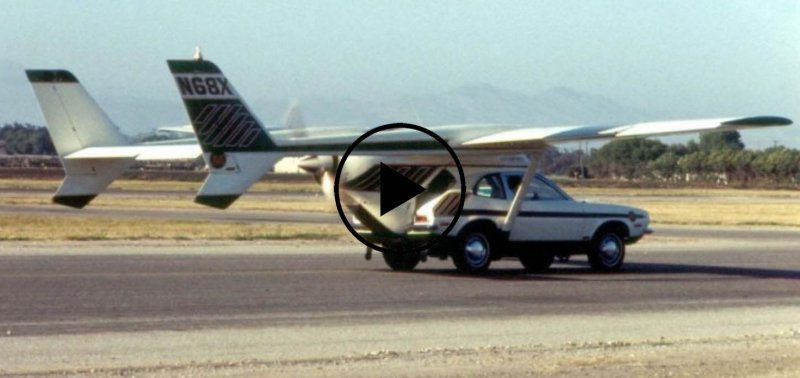 The actor Bob Cummings had an early flying car called the Aerocar. In fact, his car is the only one of the six built still flying today.
There are some modern versions of flying cars that really do both tasks (drive and fly) reasonably well: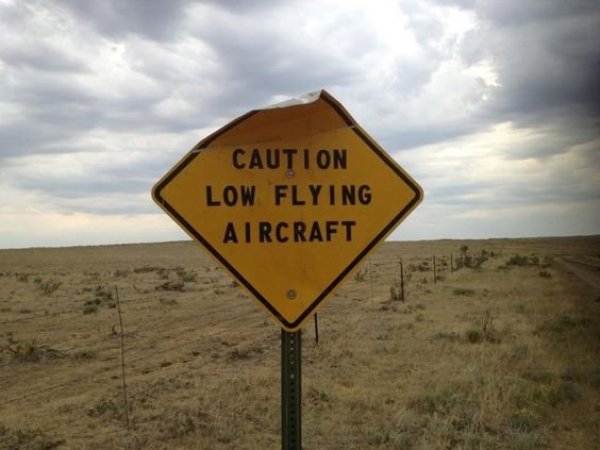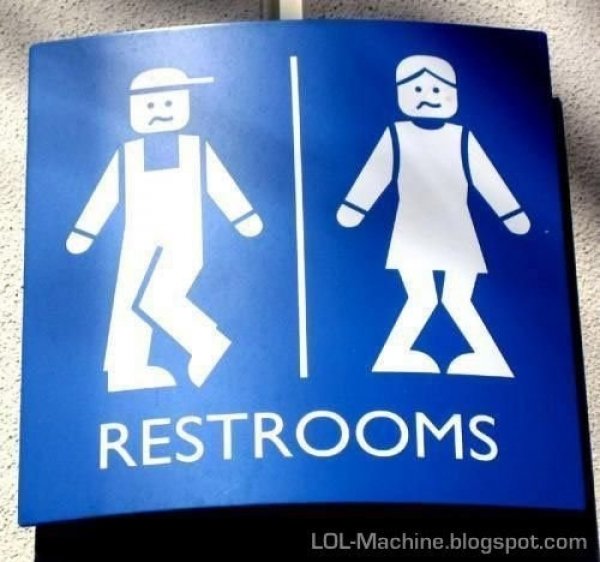 Included in the 2018 National Defense Authorization Act, which President Donald Trump intends to sign soon, is a provision that will allow the military to save an estimated $200,000 per year by selling surplus M1911 pistols to those in the public interested in purchasing them.




Oh, the vanity of it all...

A Nova Scotia driver has been told he cannot use a vanity license plate bearing his surname "Grabher" because it's "socially unacceptable". Lorne Graher originally had the plate made for his father in 1991. But the Registry of Motor Vehicles informed him the plate would be revoked because it sounds like "Grab Her" Grabher has challenged the ruling. "My father always instilled in us that we should be very proud of our name." he said.

I suppose the photographer thought this was funny...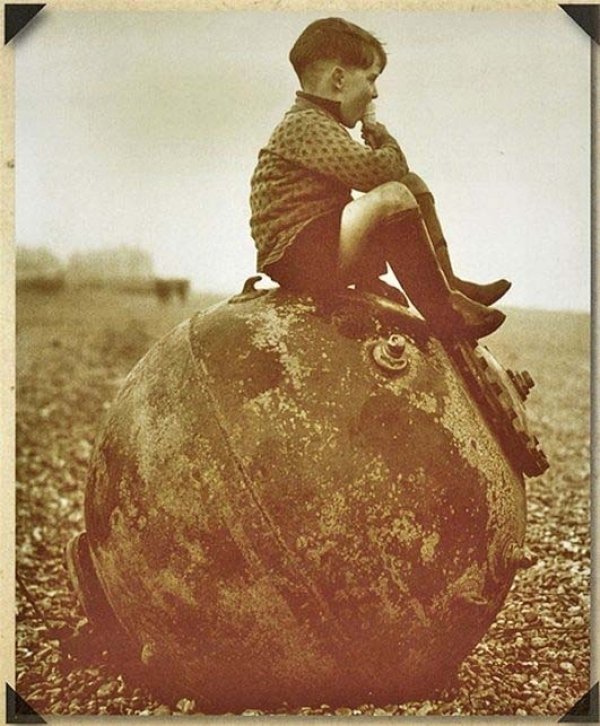 Let's see, Charlie Rose, Glenn Thrush, Harvey Weinstein, Al Franken, Roy Moore, Kevin Spacey… and now…
Marshall Dillon too! Oh the pity of it all.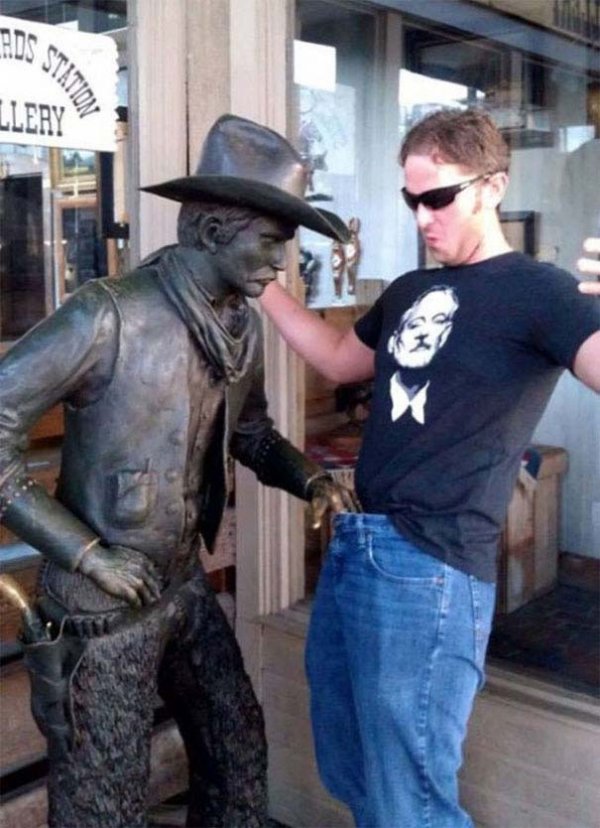 It's a joke, please don't take offense, none intended

I'm not going to bore you with another long story this month, Abby says everyone is too busy this season to read too much. I will say, though that I have a great story that will surprise most people for next month's issue... stay tuned!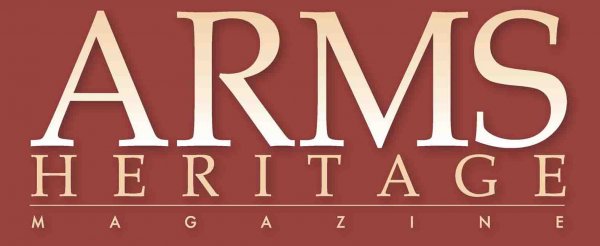 Our friend Paul Breakey, who lent us so many of the catalogs and manuals we offer as reprints today, wrote a terrific article titled Collecting Gallery Shooting Gallery Guns for Arms Heritage Magazine. The article appeared in the February 2016 issue. If you subscribe to the magazine today you get access to all the previous issues going back six years. That is a great bargain and you can even order print versions from us of past years combined into albums. Here is a portion of the introduction to Paul's article:
COLLECTING SHOOTING GALLERY GUNS

The good old days really were good. In the 1950's we had Nichols cap pistols and Daisy air rifles all requiring healthy outdoor activities. You could walk down a country road with your .22 rifle and a Deputy Sheriff would stop long enough to tell you to be careful and not shoot the glass insulators off the power poles. The highlight of my long hot summer was the Michigan Calhoun County Fair and its shooting gallery.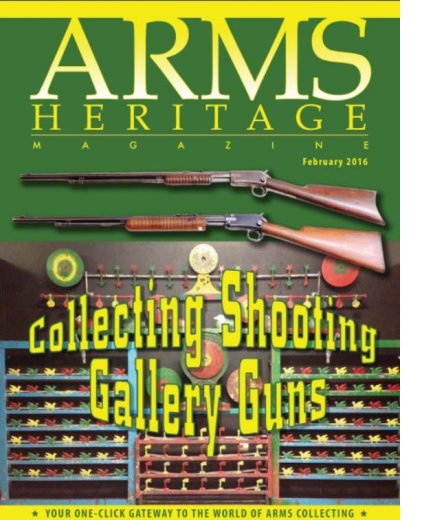 The first shooting gallery I remember was a tent with a towed trailer set up at the back of the tent. The trailer held the targets and an angled steel backstop. I remember Winchester Model 62A gallery rifles but the targets may have been anything from paper to a simple set of moving steel ducks, falling pipes and target holes that rang a bell. I was too young to shoot, but bits and pieces stuck in my memory. A few years later, and older, the gallery had changed to a towed trailer with back stop and paper targets located about 5 feet from the muzzle. The target was a 3/16 inch high red colored triangle. For a quarter you had three shots from a bolt action .22 to totally remove all red color from the target. Sherlock Holmes could have figured out that winning was not going to happen as the .22 rifle prizes were nickel plated (long term rust prevention) and permanently screwed in brackets in the trailer. I was no Sherlock, but lack of money and no prizes afterwards can be educational.
In the early 1960's, the Marshall Murphy's dime store got an electric shooting gallery machine. A short barreled Remington Model 514 single shot rifle fired a light source at photo electric cells located on a three dimensional bear and dog. The background rotated and the bear was chased by the dog. Hitting the bear's side caused him to stop, stand erect and turn towards the shooter. Hitting his stomach caused him to growl and raise his front paws for a moment before returning to run. The best part was shooting the dog as that action reversed the chase. Hitting the bear added to the score, shooting the dog reduced the score.
My final encounter with a shooting gallery was in the Army Signal Corps stationed in the Panama Canal Zone from 1970 thru 1972. Members of the Balboa Gun Club had access to a turn of the century cast iron mechanical shooting gallery. It was 8 feet high and about 10 feet long. An electric motor propelled the knock over ducks and reset them. A rope pull reset the knock over cast iron clay pipes and shooting bulls eye targets rang bells. You were good if you could knock down six ducks in a row with a Smith & Wesson K22 revolver. Only .22 short frangible bullet cartridges, provided from the club shop, could be used on the gallery. My full size British Lee Enfield SMLE rifle in .22 caliber always created panic and protests from other shooters before they heard it go poof…

We've run this list before so forgive us for a repeat. With the holidays quickly approaching and after taking a holiday over Thanksgiving we just didn't have time to change it. So, please pick all the publications you and your friends don't have so we can afford to forge ahead into the New Year! Oh, please buy through our website. We like the auction sites but that costs commission money and every buck helps keep us in business. Thanks!

Military weapon collectors will find scores of manuals and descriptions all in one place here:



We offer website categories to give some broad divisions of origin (under the four main categories are a couple of our favorites):
British and Commonwealth The above will take you to a load of British publications as well as those of Australia, New Zealand, S. Africa and Canada

German, Austrian and Swiss We do a load of publications from German speaking countries, many printed in German.


ALFA Arms of the World (German - Eng, Sp, Fr, Eng text) 1911 Gun Catalog Wonderful book of main line and unusual guns from around the world- swords, ammo, accessories and all sorts of oddities like two pages of palm guns, see the index. Egypt, Argentina, Belgian, Brazil, Chili, Bulgaria, China, Denmark, England, France, Greece, Italy, American, Austria, Portugal, Romania, Sweden, Serbia, Spain and Turkey you name it! One of the greatest catalogs of arms and outdoor living ever published.
WUM 1932 (German- Eng, Fr, Sp, & Ger Text) Gun & Sports CatalogAnother milestone catalog even bigger than the 1911 Alfa, again check the index for more things than you can imagine.
Waffen und Schiesstechnischer 1943 Leitfaden fur die Ordnungspolizei (color) Wartime catalog a must for German military collectors. Also available in B&W- see the website.
The website has these specialty categories (among others):
Big Game Hunting (in addition to all the manufacturer catalogs we offer):
19th Century Favorites:
Pre-war Favorites (1900-1939)
Unusual Weapons:
Of course the Bannermans are the best! And we think the 1927 catalog is best year. The Bannerman company lasted for 100 years and Jane Bannerman at age 92 gave us permission to reproduce the catalogs.
Francis Bannerman was the first person to think of selling surplus war goods to the public rather than scraping them. He also supplied whole countries with weapons and had a wonderful store in NY I remember as a youth. When the City Fathers of New York discovered he had hundreds of tons of explosives stored in the basement of his store at 579 Broadway they invited him to move them. He bought an island on the Hudson near West Point and built a castle to serve as an armory. It is still there, well, most of it anyway. The catalogs sold everything you can imagine- cannons, buttons, swords, rifles, saddles... A must for any collector.

While Abby was busy last month I answered most questions and comments this month, but don't worry, she'll be back! Cheers, Rob

Dear Abby, Let me preface my remarks by saying that I am very glad you and Rob work so hard to keep these old catalogs alive and available. That is a great service. I ordered one recently and am entirely pleased with it.

In the Nov. newsletter, I read your back-and-forth with Darryl Craig of Powell River, B.C.. While I certainly appreciate your disappointment with the Negative, then Neutral feedback, your responses to Darryl came off----to me anyway as a wholly dis-interested observer----sounding snide and defensive. Surely that was not your intent?

All of us, at times, get into bad moods for one reason or another. So in this instance, we might presume that to have been Darryl's case, and thereby give him the benefit of the doubt. In which case, his feedback might possibly have gone from Negative to Positive (instead of Neutral), leaving everyone more or less satisfied.

With that in mind, a response which might possibly have resolved the issue with less drama might have been something like:

"Dear Mr. Craig, Thank you very much for your feedback regarding the clarity of our item description. We will certainly review it with a eye toward making our descriptions even clearer. In the meantime, if you would like a full refund please let us know, and one will be immediately issued. We apologize for the confusion, and would very much appreciate a feedback upgrade to Positive, if you could see your way clear to that.
Best Regards, etc., etc."

Doug

Dear Doug, Thanks for your note. It was I, actually, who wrote that snide note to Mr. Craig. Frankly, Abby and I are just sick to death of people who instantly blame us for any perceived slight or discrepancy with their inexpensive purchase- see the rants and raves at our website. Ebay rules state quite clearly that if you have a gripe, contact the seller before send them a bomb and it is a regrettable fact of the "social media" era that people don't think, they just flail about. At any rate, after years of pandering to the questionable wishes, tastes or whims of a few rude or stupid customers I have reached an age where I give little quarter. To paraphrase Walt Kelly's paraphrase perhaps we have met the enemy and he is us. Cheers, Rob

Hello Rob, Pardon me for having too many thoughts. Well, anyway, a friend of mine who is fairly active on eBay regales me frequently with horror stories about the, well, to put it politely, idiots he encounters. This is such a frequent occurrence that I have come to conclude that it just 'goes with the territory.' Sadly. "people don't think, they just flail about" As you say, in the age of unsociable media, even the most communication-challenged among us has a platform, whether they deserve it or not. And most do not. To your credit, you are among the few people who have responded coherently to one of my well-intentioned communications. So that puts you in an elite category already. :) To wax a bit philosophical, you can't change these people, so just minimize the damage to yourself. That is probably the best you can hope for. Not much consolation I realize, sorry. "we have met the enemy and he is us" Perhaps that does best sum it up. Cheers again, Doug





************************************************



Dear Rob and Abby, I enjoy reading your newsletter even though I haven't ordered from you in quite a while, they are entertaining as well as enlightening. I read with dismay the exchange between you two and your evilbay customer, Darryl. I put up with too many Darryls during my time on Feebay and finally declared my independence from King John Donahoe on July the 4th, 2015 after fifteen years of selling. I'm still selling on the Web and still getting Darryls, but they are fewer in number and tend to be not as dumb and vindictive, two things that Greedbay seems to encourage from it's customers. How come you don't sell on Gunbroker instead of Sleazebay? Best wishes, Steve Marcus

Hi Steve, Thanks for your note. I won't say any more about that damn fool or some of the other eaby dopes we deal with. Ebay people are the most demanding and empowered little people you can imagine. Fortunately we also sell on Gunbroker and Auction Arms and NEVER have a lick of trouble there. Those guys are real people, not basement dwellers! Cheers, Rob





************************************************



(Dear Abby) Enjoyed he newsletter for November 2017! Please continue to send them to me. Thanks again! Sonny-Rayla Dakan



************************************************



Dear Rob and Abby, Regarding the current Rants and Raves from the illiterate Darryl Craig from Canada; what a dumb ass, EH???? G.J.



************************************************



Abby and Rob, I don't live in BC, but if I did, there's one financial advisor I would NOT use, and that's our Mr. Craig. I've got a lot more to say about this dolt, but this'll do for now. Regards, Dennis Droege





************************************************





DEAR ABBY & ROB, I CANNOT UNDERSTAND HOW YOU PUT UP WITH SOME OF THOSE FOLKS OUT THERE, THEIR ELEVATORS DO NOT GO TO THE TOP FLOOR!!!! ALL THE BEST, SAMMIE DOUAN



************************************************


Greetings, Do you have catalogs for the following ?? I copied them from the list.
Ward, Henry 1876- 55 Rupert St., Coventry St. W.
Ward & Sons 1877 to 1879- 1 Basinghall St.
1880- 66 Coleman St. E. & Birmingham
1882 to 1900-Bath St. & 2 SI. Mary's Row, Birmingham Ward, H.A.
1883 to 1893- Russell SI., Birmingham
1894 to 1897- Weaman St., Birmingham
1898 to 1900- 27 Loveday St., Birmingham
What would be the cost please ?? Many thanks, Len

Hi Len, I'm uncertain what list you copied them from, we don't seem to have catalogs for that maker. However, we print to order so everything on our website is available all the time... and you can order and pay directly on the website (link below). Postage depends on where you live. Cheers, Rob

(Dear Rob) Thanks for your reply. Here is the link I copied the list from. Canadian And London Gunmakers to 1900. The website states that it was compiled from the London Gun Makers Association. Apparently it is informational only. I run the Whistle Gallery website. Whistles are quite difficult to research. If we (my wife and I ) traveled to Ithaca, is there a way to go through your catalogs so as to buy the ones with whistles in them ?? It likely would take a day. We live in Oregon USA and could travel through ?? Thanks for the time to respond, Len

Hi Len, I see. Well the list is just that, a list. I have no other information than what you see about Ward... in other words it is a compilation of gunsmiths. Regarding looking through our catalogs in Ithaca, well Ithaca is quite a hike for us, we are in Michigan, and everything we do, some 5500+ catalogs, books and manuals, is stored on disc and printed to order so we don't have hard copies for folks to leaf through. We get requests like that all the time though for everything from whistle and plumb bob collectors to specific gun models and we have to decline or we would have a constant stream of people studying at our computers. Abby worked had to make indexes of out catalogs and if you enter the word "whistles" in the search box you will get a list of catalogs featuring them. If you then click the red "see contents" link below the item you get the index pop-up. Cheers, Rob

(Dear Rob) Wow thanks !! Will do !!! Yes years ago I asked and there was no way to search for whistles and catalogs to buy. Great !! Len



************************************************



Thank you for the heads up, Abby ! I'm a little surprised that the book wasn't an "off-the-shelf" item, But I'm OK with the wait. I hope you folks have a great Holiday season ! Regards, Pete Wawryk

Dear Pete, We offer over 5500 old gun catalogs, manuals and books and we have never sold perhaps 1/3 of them, so you can tell that storage would be problem if we had them "on the shelf". We would need a warehouse, employees, an elaborate inventory system and a wastage allowance. Can you imagine what that would do to the price of what we sell? We look at our retirement hobby as a service to our fellow enthusiasts and collectors and our collection will be forever preserved in digital form by the "gumment" when we are gone. Cheers, Rob



************************************************



(Dear Rob) Very nice catalog. I would be interested in purchasing the earliest year of these catalogs that has Forstner bits in it. Looking at the earlier ones I can't tell from the descriptions. It would help if I could see the table of contents. Thanks. Eric

Dear Eric, The only BGI catalogs offering Forstners are the 1892 and 1901 catalogs (I looked through each one). Cheers, Rob Mouat



************************************************





(Dear) Abby I am trying to get some back ground on who was the original owner of this revolver that i have. I contacted Smith and Wesson and they told me the the revolver is a .32 Safety Hammerless Second Model with a serial number 100216 and was ship on January 23,1901 and delivered to Hubbard Spencer Bartlett&Company. Do you know if it is posable to search their records for this information. Gerard McQuade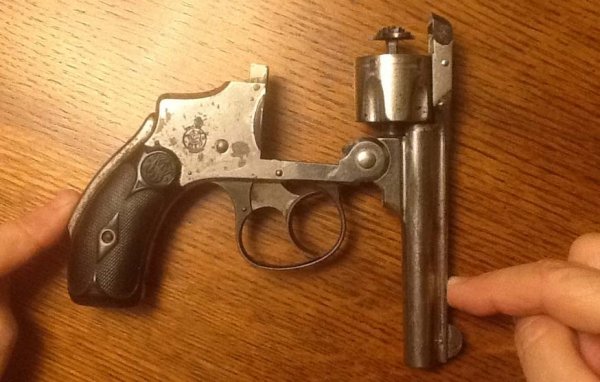 Dear Mr. McQuade, I gather you are looking to find the original owner of your revolver. We don't have the records from Hibbard et al so I am afraid we won't be much help, sorry. Rob... Readers?




************************************************



(Dear Abby) I received both ordered publications today. Thank you for you quick shipment. I am a repeat customer and have provided positive feedback. This particular item does not reflect or provide correct information for my Remington 11 - 48 28GA - Serial Number 4042896. The drawings and information appear to be for earlier or a different model(s). (Significant Differences) Do you offer a correct manual for my firearm? Regards, SRS

Dear SRS, Well, you've got me. We do have other resources that might help but they are not listed on Ebay and Ebay is very strict about going adrift their rules so I am afraid we have to say we can't help. I can say that one model needs a special tool. So I asked Abby to refund what you paid for the manual we sent, no need to return it. I think it would be OK to advise you to contact Remington to ask if they can help. I am sorry to not be more helpful but things are getting very tight at Ebay and we have to be very careful. Cheers, Rob

Dear SRS, Please ignore the last note I sent. Abby tells me I can send copies of the two M11 manuals we have not sent you. One, at least is from a much earlier publication and although I can't compare serial numbers I will send these to you in hopes that one will work. Please let me know when you get them. Best, Rob

(Dear Rob & Abby) I received your 2 additional documents regarding the Remington 11 - 48. Thank you for your courtesies in attempting to solve my "Mystery Remington 11-48" firearm dilemma. Thank you again for your EXTRA-EFFORTS and rapid service sending them. I remain a dedicated and repeat customer of your publications. Regards, SRS



************************************************



Does this reprinted 1907 Schoverling... catalog have a picture of the Colt Model 1905 45acp semiautomatic pistol in its pages. Thank you, Ted

Dear Ted, No, I'm sorry the catalog has only the guns listed in the contents (scroll down the advert). Cheers, Rob



************************************************


email Rob or Abby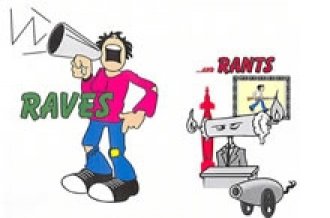 Impatient and nasty things the internet fosters!



Well now, last month we got a negative and a neutral feedback on eBay. The negative was from a fellow in Britain who complained that the Royal Mail lost his package. Why he gave us bad feedback about something out of our control and before telling us I can't imagine but after we sent him a replacement, refunded his money and exchanged a dozen emails he agreed to unwind the feedback.He ignored the feedback revision request and it took me three calls to eBay to find someone with the brains to change it for me based on the correspondence... the first two acted like automatons babbling "we can't". They were unaware of the distinction between "can't" and "won't".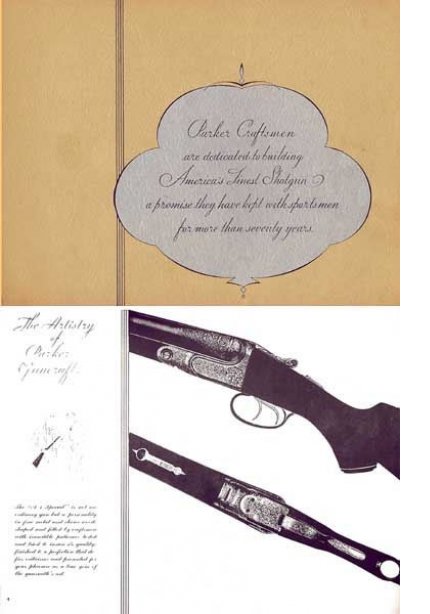 The other guy bought a Parker catalog from us and was disappointed the inside wasn't in color despite the black and white image in the advertisement. He told me he would change the feedback if I revised the ad copy to indicate the insides were not in color. I'd rather to have just refunded his money. Instead we ended with this... "I de-saturated the image to make it blacker and changed the wording as you suggested so we should not confuse anyone in the future. I thought the information that it was from a photocopy should make clear the insides were B&W but it is now changed. I'll send you a revision link." As a side note, we've sold over 20,000 reprints on eBay over the last 14 years and this is only the second person who misread the wording of the advertisements: "glossy soft-cover in full color".

Moral: Why do we go through all this garbage to change a lousy couple of feedbacks at eBay? There is a good reason. People see one or two of them and feel obliged to pile on and say nasty things themselves which ultimately leads to fewer sales and higher prices... we do it for you! So, if you have a gripe let us fix it before you upset Abby and waste a bunch of our time! Grump, grump... Rob