Happy Holidays from the Gaithersburg Book Festival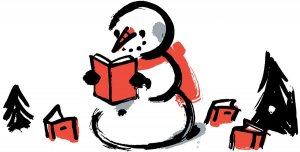 More Authors Added to 2018 Line-Up
See the latest featured authors added to the 2018 Gaithersburg Book Festival line-up:
~ Non-Fiction ~

Ann Marie Ackermann is a former prosecutor in the state of Washington and an attorney with focuses on criminal and medical law, who now lives in Germany. In a 150-year-old diary of a German forester, she discovered the case of a 19th century German assassin who fled to America where he had a fateful encounter with Robert E. Lee. This was the inspiration for her book, "Death of an Assassin."
She now lives in the German town in which the assassination in her book occurred. Ackermann's intimate knowledge of her adopted town and the German language enabled her to bring the German and American sides of this story together. She has a number of academic and popular publications in law, ornithology and history, as well as many published translations.

Carl Hoffman is the author of The New York Times best-selling "Savage Harvest: A Tale of Cannibals, Colonialism, and Michael Rockefeller's Tragic Quest," which was also was one of The Washington Post's 50 notable books of 2014. "The Lunatic Express: Discovering the World via Its Most Dangerous Buses, Boats, Trains, and Planes," was named one of the 10 best books of 2010 by The Wall Street Journal. His latest book is "The Last Wild Men of Borneo: A True Story of Death and Treasure."
A contributing editor at National Geographic Traveler and a former contributing editor for Wired, Hoffman has traveled to more than 75 countries on assignment for Outside; Smithsonian; National Geographic Adventure; ESPN, the Magazine; Men's Journal; Popular Mechanics and many other publications. Hoffman has won five Lowell Thomas Awards from the Society of American Travel Writers Foundation and two North American Travel Journalism Awards. He is a native of Washington, D.C., and the father of three.
~ Middle Grade ~

Karina Yan Glaser is a full-time writer and illustrator with a varied career teaching and implementing literacy programs in family homeless shelters and recruiting healthcare professionals to volunteer in underserved areas around the world. Karina is the author of the middle-grade book, "The Vanderbeekers of 141st Street," as well as a contributing editor for Book Riot, the largest independent book media website in North America. She lives in Harlem with her husband, two daughters and an assortment of rescue animals. One of her proudest accomplishments is raising two kids who can't go anywhere without a book.
Gaithersburg Joins Montgomery County Groups in NEA Big Read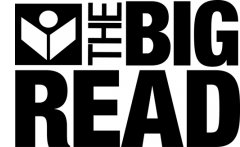 The Gaithersburg Book Festival is proud to partner with the Montgomery County Public Libraries (MCPL), which has received a National Endowment for the Arts (NEA) Big Read grant. Other partners include the Friends of the Library, Montgomery County (FOLMC) and Montgomery Community Media. The Big Read goal is to revitalize the role of literature in American culture and spread the transformative power of literature into lives.
NEA Big Read is an NEA program designed to broaden our understanding of our world, our communities and ourselves through the joy of sharing a good book.
Events in Montgomery County will focus on "The Beautiful Things that Heaven Bears" by Dinaw Mengestu. This book tells the story of the immigrant experience in Montgomery County and the Washington metropolitan area. You can check out the book from MCPL or purchase a copy at a FOLMC bookstore.
Big Read community events will be held between April and June 2018. Stay tuned for more information.
GBF Authors Receive Recognition
Several Gaithersburg Book Festival alums, as well as authors we'll be welcoming in 2018, have received prestigious honors in recent months:
Stay Informed about #GBF 2018
Share the GBF News with your friends, family and book club members so they can see what we're planning for next year!
Simply click the "Send to a Friend" button at the top of the newsletter to pass along this issue.
To become a regular GBF News subscriber, visit the Festival website and click "Join Our Mailing List."
Subscriber contact information will be used solely for the newsletter and will not be shared or sold to other parties.
9th Annual Gaithersburg Book

Festival

Saturday

May 19, 2018

On the Grounds of

City Hall in

Olde Towne Gaithersburg, Md.

Consider a Festival Sponsorship
A Gaithersburg Book Festival sponsorship is a great way to make your company shine in front of some of the region's best-read and well-educated individuals, as well as show your support for the community and the arts.
We rely on the generosity of corporate partners, foundations and individual donors to ensure we can continue to produce this one-of-a-kind event for book lovers.
There are a variety of sponsorships to fit every budget, and we can tailor one to specifically meet your needs. Learn more about available sponsorships or download the application today!
The Gaithersburg Book Festival thanks the newest organizations that have pledged their support of our 9th annual event.
~ Book Lovers ~

City of Gaithersburg Education Enrichment Committee
~ Festival Friends ~

Girl Scout Council of the Nation's Capital
Montgomery College Early Childhood Club
St. Martin of Tours School




~ Featured Sponsor ~


~ Festival Sponsors ~