The start of the 2018 International Blues Challenge is nearly upon us. Please join me in once more putting your hands together for our local winners who will be heading to Memphis early next week to join hundreds of other competitors from around the world meeting, greeting, and competing. Read on below to learn more about the OBS Blues Challenge winners. If you find yourself heading to Memphis to cheer them on, online ticket sales are ending soon but daily wristbands that give admittance to all IBC venues may be purchased on the street and full event passes are available at The Blues Foundation Store on the 2nd floor of Club 152.
Tickets for finals are sold through the Orpheum box office if available after
event passes are sold. If you have never been, the International Blues Challenge should be on your "Blues Bucket List!"


In other news,below you will find all the information about the OBS annual meeting as well as info about our January 27th post-IBC Fundraiser. Also, please take note of the article about an opportunity for bands interested in participating in our Blues in the Schools program.
The event calendar is still showing the signs of winter, but there are still opportunities to catch some fun live events in NWA.
Keep me posted about events and shows in our area and ideas of what you would li
ke
to
see
in this Newsletter.
Our Winners Hit the Road to Memphis

The International Blues Challenge kicks off on Tuesday evening in Memphis with the International Showcase. Then, on Wednesday evening the first night of quarter finals begins. Quarter finals are held over two nights where our local winners will compete in their assigned venue with approximately 10 other acts for high marks from the judges (3 each night) in several performance and blues specific categories. After quarter-finals wrap up, winners selected from each venue will be announced. Night three (Friday) is semi-finals where one winner from each venue progresses to the finals on Saturday. You can follow our local winners by visiting www.blues.org or via the Blues Foundation Facebook page HERE
Read on to get a snapshot of the cool acts we have going to IBC this year!
Solo/Duo Winner

Tony Redman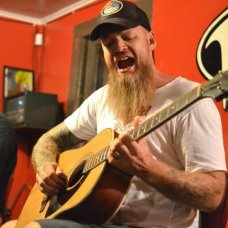 For more than 20 years Tony Redman has been a fixture in the Austin, TX music scene. Somewhat of a musical chameleon, Redman's versatility as a guitar player has enabled him
to play in a wide variety of bands ranging from blues, country, rock n roll, to solo acoustic shows leaning heavily on early Delta Blues stylings. In July 2017, Redman and his family re-located to Fayetteville Arkansas to enjoy
a slower pace of life compared to Austin. With
a batch of new songs, and recording projects on the horizon, Redman is looking forward
to a new chapter in his musical journey in Northwest Arkansas.
Band Winner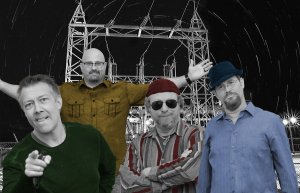 The Downtown Livewires play out of one of the fastest growing regions in the nation: Northwest Arkansas (Bentonville/Fayetteville.) Since the band's first gig on Halloween 2011, fans have been treated to several hundred powerful shows. The band's first EP, "Live at Haxton Road Studios" was released October 2017. Recorded in front of a LIVE studio audience, it's available on iTunes and videos are on their YouTube channel. Electrifying fans with thrilling originals and the revitalization of old legacy high energy blues covers, T
he Downtown Livewires totally involve the audience in every show!
Seeking Blues Band for

February 2018
Blues in the Schools

Ozark Blues Society has once again been invited to bring Blues in the Schools to the 7th grade of Fayetteville Public Schools. The date is not yet set but will fall in the week of February 19th this year. This is an exciting privilege for OBS and we are seeking to expand our list of local bands that would like to be considered for participation in this and other similar events. Priority in selection will be given to bands where one (or more) members hold up to date memberships in Ozark Blues Society. For more information or to place your band on the Blues in the Schools participation list, please email Sandy McCann
Tickets Available!

2018 IBC Fundraiser
at the 21c Hotel
Supporters of Ozark Blues Society's annual Road to Memphis fundraiser take note! Due to the very early scheduling of the 2018 International Blues Challenge, Ozark Blues Society has scheduled our January Fundraiser to be held after the competition. The theme will be "Celebrate IBC." We will be back again this year to enjoy the awesome hospitality at the 21c Museum Hotel in Bentonville.

Acts performing will include Tony Redman and The Downtown Livewires who will be representing Ozark Blues Society at the 2018 IBC and The Pinetop Renegades who were one of the runner ups in our local compeition. It stands to be a great night of HOT blues!


So, please mark your calendars for Saturday, January 27, 2018

and join us to raise funds in support of Ozark Blues Society's sponsorship of our local winners.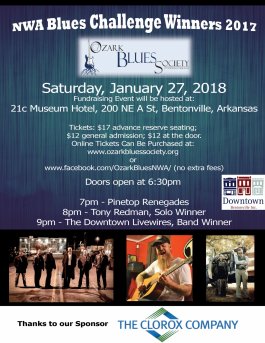 Annual Meeting

for Ozark Blues Society

Elections

The OBS nominating committee has presented their candidates and voting (open to all current members) will occur at our annual meeting.
Please consider joining us
on

Tuesday, February 13, 2018
at 6:15 pm at the Springdale Holiday Inn.
In addition to board officers we are regularly accepting applications to serve on the OBS Board of Directors, member's dues must be current and they must be in good standing
with the society. Interested candidates can email BILL BAIRD for more information.

OBS is responsible for a number of events in Northwest Arkansas including an active Blues in The Schools program, Blues Jams (when available), various Blues concerts and special events, as well as an annual
regional competition for acts desiring to compete in the
International Blues Challenge .

OBS is a member of Downtown Bentonville Inc. and The Blues Foundation.
OBS is a 501 (c) 3 non-profit.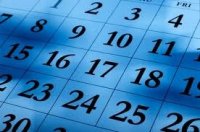 1/12- 1/20

Please enjoy the following listings comprised of bands, venues, and/or organizations supportive of Ozark Blues Society. Always check with individual venues for event details and schedule changes.
1.
12
Brave Soul for Happy Hour at George's Majestic Lounge in Fayetteville
1.13
School of Rock (Fayetteville) End of Season Show at UARK Bowl in Fayetteville

Blue Muse at Core Public House in Bentonville
1.16
Keith Nicholson at JJ's Grill and Chill in Bella Vista

International Showcase opens 2018 IBC at Clayborn Temple in Memphis
1.17
Bela Fleck and Brooklyn Rider at the WAC in Fayetteville

International Blues Challenge on Beale Street in Memphis
1.19
Earl and Them and Filthy Habit for

Happy Hour at George's Majestic Lounge in Fayetteville

International Blues Challenge on Beale Street in Memphis
1.20
1/27 IBC Celebration Fundraiser at 21c in Bentonville

2/16 KALO with The Downtown Livewires at Meteor Guitar Gallery in Bentonville

3/3 Royal Wade Kimes at Sunrise Stage in Fayetteville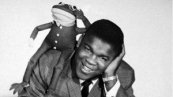 Today's show features music performed by Clarence "Frogman" Henry and Mississippi Fred McDowell

"

Lord, I'm goin' down to the river I'm 'on sit down on the ground You know I'm goin' down to the river, baby I'm 'on sit down on the ground I'm 'onna let the waves of water Lord, be to wash my trouble down.

"
Mississippi Fred McDowell
Blues Education Supporters
Thanks to the following for their support of blues education.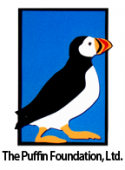 Check Out these regular local radio programs

"The Generic Blues Show" hosted by Paul Kelso airs every Friday night at 9pm on KUAF 91.3FM
Rockin' Hog Radio presents "Sunday Morning Blues" from 8am to 10am every Sunday
LINK
Get Involved with the Ozark Blues Society

Annual membership levels begin at $15 and give you so much in return, including meeting new friends while enjoying the best blues artists in the area.
By being a member of The Ozark Blues Society of Northwest Arkansas, you are helping to support the Arts and to preserve the Original American Art Form known as The Blues.
Membership Benefits Include:
Weekly E-newsletter
Opportunities to win tickets to events
VIP seating at events (when available)
Discounts on OBS merchandise
Social networking – meeting other people who also love the blues
Opportunities to volunteer on OBS committees and at events
Ability to attend board meetings and vote on upcoming organizational issues and elections
Visit our Website to renew or join! Ozarkbluessociety.org