The Cold War is typically defined as the time between the end of WWII and the disintegration of the Soviet Union in the early 1990's. For four decades the United States fought the spread of communism and competed with Russia to be supreme in nuclear power and space travel. In this issue we introduce you to stories of ordinary citizens on both sides of the Iron Curtain who are caught up in the anxiety and real dangers of the era. We are honored to host Jennifer A. Nielsen who discusses her motivation for writing A NIGHT DIVIDED, set in communist East Germany. Abby Hickok introduces us to three books set during the Cold War and Carol Baldwin suggests learning experiences for your classroom. We link you to some gripping titles and we have four fantastic giveaways!
Jennifer A. Nielsen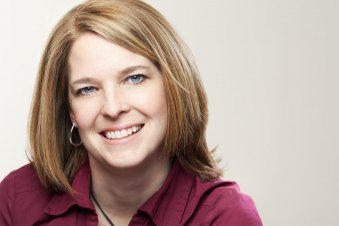 I grew up in the latter part of the Cold War. Like many others, I remember nuclear bomb drills in school, the propaganda of life in the West versus the East, and I well recall first hearing that Germany was a country divided by a wall of concrete and barbed wire, with guards in the East ordered to shoot escapees on sight.
A few years ago, as I was discussing this with my mother, she reminded me of a friend of hers, Ilona, who had been one of those escapees.
Ilona was born into a middle-class family in East Germany. But as Communism took hold there, conditions worsened and Ilona's family made the decision to leave. Her parents hoped to escape in the countryside, but the problem was Ilona. She was only five years old, too young to risk with the possibility of a sudden race across the border to freedom. So, Ilona's grandparents traveled from the west by train, and would return by train. But without papers, Ilona could not be seated with them. Instead, she was drugged and hidden in the baggage car of the train beneath a pile of hay, where her grandparents understood that if she even rolled over in her sleep while that car was being searched, they would be arrested and she would be sent back to East Germany alone.
In the end, Ilona and her family escaped East Germany. But on hearing the story, I knew I wanted a way to explain the Berlin Wall to young readers. I hope I have accomplished that with A NIGHT DIVIDED.
JENNIFER A. NIELSEN
is the acclaimed author of the New York Times and USA Today bestselling Ascendance Trilogy: The False Prince, The Runaway King, and The Shadow Throne. She has also written the historical thriller A Night Divided and the historical fantasy Mark of the Thief, as well as Book Six of the Infinity Ring series, Behind Enemy Lines. Jennifer lives in northern Utah with her husband and their three children.
Gijsbert van Frankenhuyzen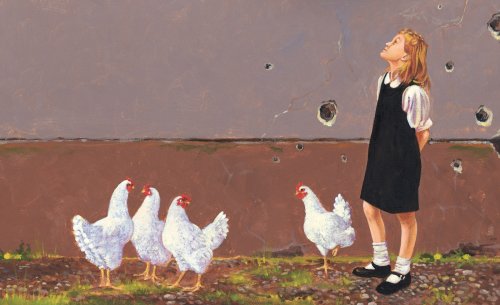 This illustration depicts Mercedes and her chickens in front of her bombed out
apartment building, waiting for candy to fall from the sky.
To see more of Mr. Frankenhuyzen's beautiful illustrations and read more about him, please
visit his

website.

Click here for a youtube

video

of this true story, and here for a

Teacher's Guide.
by Carol Baldwin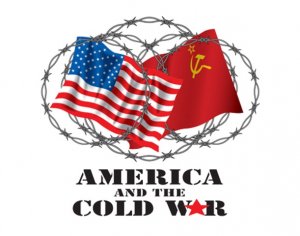 In small groups, have students create a time line of ten major Cold War events from 1945 to 1991. Each timeline should include an image of an important person, place, and thing (such as a weapon, aircraft, submarine, period newspaper article, or political icon) with a brief descriptive paragraph.

Assign one event to each small group for further investigation.

Each group writes ten trivia questions about their event.

Let the trivia contest begin!
A Teen's Take on Three books

By Abby Hickok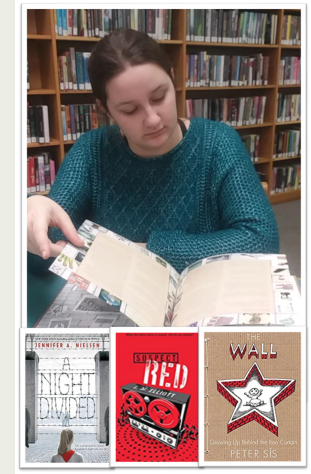 A Night Divided
by Jennifer Nielsen
Can you imagine going to sleep one night and waking up only to see a wall that divides your city in half? Now imagine half of your family is on the other side, not allowed back in. That is what happened in Berlin Germany in 1961 to twelve-year-old Gerta. In this exciting book, Gerta and her older brother embark on a dangerous adventure to reunite their family. This book helps to show the Berlin Wall from a different and unique perspective.
Suspect Red
by L.M Elliot
It's 1953 and Richard Bradley is out of school for the year and glad to spend his summer rereading his books, but to his dismay some of his favorite books such as Robin Hood are being blacklisted because of their Communist-like principles. When a family from Czechoslovakia moves in nearby, their son and Richard become good friends until their bond is tested by national paranoia. This book is filled with suspense at every turn.
The Wall
by Peter Sis
This unique picture book helps to explain the history and significance of the Cold War and what growing up in it was like. It is told from the perspective of a young, artistic boy who longs for freedom and draws his life behind the Iron Curtain. The illustrations in this book are thought-provoking and eye-catching.
Abby Hickok is a studious teenager who would rather have her nose in a book then just about anywhere else. She also loves music, and working with children. It is her dream to be a elementary school teacher someday.
Have you noticed the "Share" button on the top of this newsletter? If you share TALKING STORY either on social media or email it to a friend, we will enter your name in our giveaway. Please
email
by January 22, tell us what you have done, and your book preference (we try to honor requests) and we will add your name to the hat!
We love to hear from our readers!

You can contact us through the newsletter or individually at the following websites.

We're also both available for school visits.

Joyce

Send us an

and we'll enter your name to win one of the three books below.

Each will intrigue a young reader in your life.

If you have a book preference, please mention that. We try to honor requests.

Enter by

January 22
(Or better yet, enter right now!)
by Jennifer Nielsen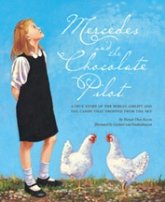 by Margot Thies Raven

by Joyce Moyer Hostetter

(Book 4 in

Bakers Mountain Stories)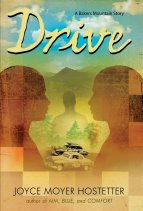 DRIVE, the story of twins, Ida and Ellie Honeycutt, is set against the backdrop of the Cold War in 1952.
DRIVE will be released 9/11/18
I'll mail an advanced reader copy to the winner as soon as I receive it - probably this spring.
In 2001, when our family visited the Checkpoint Charlie Museum in Berlin, I was blown away by the vivid displays of oppression and escape from communist East Berlin. Eventually I spent four years reading & writing a multi-generational story that covered the Berlin Airlift, the construction of the Berlin Wall, and the peaceful movement that brought the wall down.
Alas! Multi-generational stories are difficult to execute and that novel, which I care so much about, was not scarfed up by my publisher. I really don't know if I will ever publish my East Germany story but my life was deeply affected by the research and writing of it and especially by the many reminders of the freedom that I enjoy.
Candy Bombers, Beetle Bunkers
and Smuggled Treasure
by Dr. Seuss

Congratulations to winners from our

Fall issue.

Connie Saunders won Refugee.
Peggy Rief Miller won Liesel's Ocean Rescue.
Gail Hurlburt won Stepping Stones.
Jennifer A. Nielsen for sharing the story that inspired A NIGHT DIVIDED.


Gijsbert van Frankenhuyzen and

Sleeping Bear Press for sharing our featured illustration.
Scholastic, Boyds Mills Press, and Sleeping Bear Press for donating books.
To Abby Hickok for introducing books.
Joanne Hunsberger for proofreading