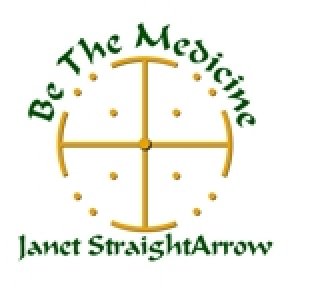 Dear Friends,
It is so wonderful to assist people to love, honor, heal, and manifest through their true self. There is nothing more fun than being real together. We laugh and cry and move mountains of fear and resistance to find the soft underbelly and strong wise self inside.
Teaching and guiding you how to be your own Guru, healer, teacher and owner of your life, body, and soul, has been my adventure to develop to help others, and me too!
It becomes easier as we live it. Since we are returning to our true nature, it is not a stretch, it is natural. At some point we are aware and live as the owner and operator of our life, and it is grand. When we live from this place we can clearly see others, and choose our relationships and roles carefully aligned with truth and love.
In any class or session or training you are empowered to be and do it for you. There is no doubt when we have a direct experience, and know how to continue the process and practice as we continue.
This is my life's purpose and mission and it has been quite the journey to create a straight path to us in a neutral way that is inclusive to all.
It is nearly ten years since my daughter Lisa died suddenly at 29, and I feel that I am ready, and it is time, to share ALL of the wisdom I have garnered in my life.
You are invited to all offered and please reach out with questions or for support. There are free teachings and inspiration on Facebook pages and blogs on my website that go back over ten years too.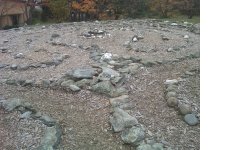 Join us this summer in a Vision Quest in nature in the Catskills offering several options for whatever you are ready to experience. Details next week. Save the dates 7/12-15.
Looking at Spring of 2019 for our Sedona Adventure.

All classes and sessions are focused to assist you on your path. Trainings offer professional level opportunities with CE's.
Blessings to you and yours. Love Always, Janet StraightArrow
Be The Medicine, Live the Power of You! Be Your Own Guru.
Website 973-647-2500 Email Janet

"Living your truth is an
inside job. Do not depend on others to tell you who you are. You will never find you through someone else's lens. It is a walk we walk on our own. Turning in instead of out is the Key. Begin today. Love, trust, wonder what is inside and explore the possibilities. The adventure is you!" Janet StraightArrow Be Your Own Guru
Be The Medicine


"Janet StraightArrow provides an unparalleled opportunity to bring you to the real you. It's a well-worn path for her and she knows every part of this amazing journey. Janet emanates love, respect and most of all joy in this great adventure. If you are ready to walk the path back to you - there is no better guide, teacher, mentor, and friend than Janet StraightArrow." Christina Sokoloff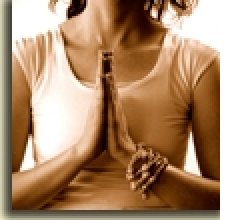 Be The Medicine has always been about living from our true, wise, knowing self, and soul. In this course we are focused on experiencing, trusting and living from this true self that is all knowing of who we are and all aspects of our life and journey in this body and time.
Join us for the adventure if you are local or invite Janet to bring it to your community for a weekend, series, or more.

Experience the Inner Guru Tonight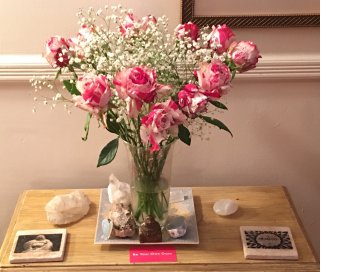 Tonight, we will experience our true self and learn exactly what that is and how to begin to connect and live there on our own. Meditation will become easier on your own after this class.
We learn how to move out of the being distracted by everyday life that pulls us in many directions and begin to live in our true center which offers us clear direction in all areas of our life.

Our meditations, practices, teachings, and tools are designed to offer you an experience of our true self in order to develop comfort and surety.

We will continue to discover and release whatever keeps us away from trusting and living this connection to our innate wisdom.
Together we explore our challenges to live the solutions.
Be ready to have fun with this process.
Recording of meditations and teaching are sent to participants. Bring a journal or notebook to jot down profound awareness, experiences, and homework to continue to process.

Prepay or reserve at Jolie 973-822-7919. 32 Main St. Madison,
$50. a session. Prepay for 6 sessions receive 10% off. Meet 2x a month.
http://www.thejolielife.com/store/p230/Be_Your_Own_Guru.html

Gather after 7pm, Meditation 7:15 to 7:30 pm.
7:30-9 pm class with more meditations and experiences. Class and meditations are recorded for repeated listening and practice and in case you miss an occasional evening.Bring a journal or notebook.
Janet StraightArrow guides us. See www.bethemedicine.com for more on Janet and the course. We meet 2x a month. Feel free to reach out to janet to discuss. 973-647-2500.

Be The Medicine - Healing You!

From Disease to Perfect Health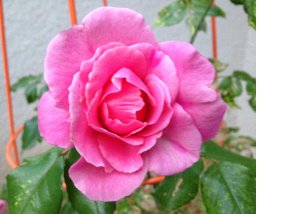 In 1967 I was diagnosed with a short painful life and not expected to live to full adulthood. That was my wake up call at the tender age of 15 and also the awakening of my life purpose. I decided to Be The Medicine for me and learn how to help others too. I am 65 and after my Medicare physical I was told I have the health levels of a 20 year old.
Our nature is perfect health and this has guided my studies to find complete answers for creating healthy bodies, minds and emotions. My journey has been unusual and without beliefs or fears in my way. I was open to how I was guided to find the answers to the complex and simple questions that guided my exploration and discoveries.

In sessions and classes I share all of the secrets to healing ourselves and living perfect health. A husband thanked me for healing his wife from pancreatic cancer along with her doctors and I said, the truth is she was the healer, we merely supported her in healing herself. This is the truth. We are the healers of us, and I assist people turn their lives and mind in the correct direction to accomplish this. Many healing methods are used and yet it is the person who takes over and manifests their health.
Call today for a session or series of sessions 973-647-2500
More classes coming next month.

Self-Discovery & Understanding

Single and Double Astrology Readings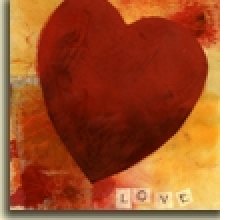 Aligned with your life now, intentions, and questions we will explore how to navigate what opportunities are opening up for you.
We use Astrology and the current Planetary cycles along with your personal charts as a guideline to understand movement and timing. I also tap into you and your guides to assist in bringing through what is here for you that day.
The New Moon total Solar Eclipse on February 15 is a big indicator of movement for all of us. We look at this chart with yours as well to understand powerful opportunities and challenges ahead.
Let's have fun. These sessions encourage you to move in the direct you are called and manifest the best of what can be.

Prepaid Special through February 28, 2018, $150 for an hour session. Schedule and prepay here
www.PayPal.me/JanetStraightArrow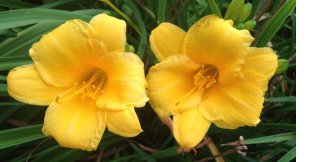 DOUBLE CHART READINGS. Lovers and Friends and Family Comparison Chart readings to understand your journey together. Partners-Children-Friends and Family-Dating.
Do you wonder why relationships are so challenging or why in certain areas you do not connect or communicate with one another? Are you wondering if you will be a good match for someone as a partner in love or business? Why are my children the way they are? What are my lessons with this person? What is the family dynamic for me to understand? More...?
How can we navigate our relationships in a positive way?
Schedule a session with Janet on the phone, Skype or in person to explore relationships of all types to see how you can make your life work.
973-647-2500 Email $225.
see www.bethemedicine.com/astrology/ for more
Private Readings, Healing, Coaching
973-647-2500 phone or text. www.bethemedicine.com for more details Info@bethemedicine.com to schedule
Direct Experience of You.

Soul Shamanism 101 March 10-11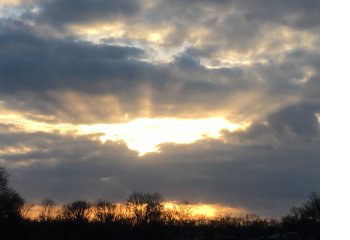 This class offers a profound gift of connection and healing. Become one with you as you explore this practice from Siberian Shamans. A grounded spiritual practice that awakens you to your soul so you experience immediate knowledge of who you are and why you are here.
Join Janet StraightArrow as she initiates you into your-soul-self, you will explore your inner space that directly reflects your body and entire life. You will never feel alone again. You have direct access to your inner wisdom and knowledge.
This Universal, Spiritual Shamanic practice makes the mystical – practical, immediate and real in everyday life and working with others.
Awaken Medical Intuition and other spiritual gifts and abilities. A great class for healers, teachers, therapists, coaches and All who are ready to Be and Live who they truly are. From this day forward you will feel empowered by the depth of your soul, self and all of your personal connections and tools received from this experiential class. Your life purpose awakens and readies you to move forward in all areas of your life in profound, simple, clear ways.

Meet and learn grounded ways to experience your guides and teachers. Heal yourself deeply and directly from present concerns and past hurts. Find inner peace, tranquility and knowing.

Enjoy this profound addition to your spiritual healing tool bag that is a precious gift. Soul Shamanism takes Shamanic Practice to new deeper and higher levels for Shamanic Practitioners, Healers, and everyone. This class is an important beginning to assist you to Be The Medicine.
Prepay $340 by 3/1, After $365. www.PayPal.me/JanetStraightArrow or send check to Janet StraightArrow, 39 Greenwood Ave, Madison, NJ 07940 Janet@Bethemedicine.com 973-647-2500
www.bethemedicine.com/soul-shamanism-testimonials/