Follow our craft beer adventures...
- Brewing Allies: Southeast Meets British Isles

"No man is an island entire of itself; every man is a piece of the continent."
-- John Donne, English poet

Article and photos by Owen Ogletree
Printed originally in Southern Brew News

Creative and scientific talents were in full gear at London's hip Beavertown Brewery last September. Beavertown owner Logan Plant (son of Led Zeppelin's Robert Plant) had invited Cigar City brewer Wayne Wambles over for a collaboration brew, and Wayne's analytical mind sprang into action. While Beavertown brewers ran around gathering hops and crushing specialty grains, Wayne looked over water chemistry statistics while explaining to Beavertown's lead brewer Cosmo Sutherland why he thought the brewery's water should be modified for the special, collaborative beer. Without batting an eye, Sutherland followed Wambles' recommendation.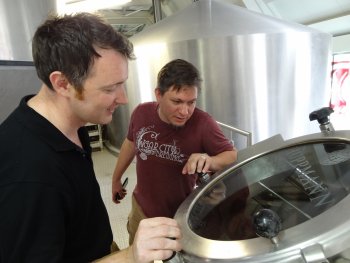 Wambles also brewed at Adnams Brewery in Southwold, England the week before, and Adnams' head brewer Fergus Fitzgerald also found it easy to follow Wambles' suggestions. "I really enjoyed the technicality that Wayne brings to brewing," noted Fitzgerald. "It's tempting to talk about brewing in simple terms, but Wayne is one of the few brewers I know who is keen to discuss technical details from the latest research."

In addition to Wambles, two other brewers from the Southeast have traveled recently to the British Isles to engage in a bit of teamwork. John "J.R." Roberts, brewer and co-owner of Atlanta's Max Lager's Wood-Fired Grill & Brewery, set up cooperative brews with buddies at Ireland's Rye River Brewing and Galway Bay Brewery. Terrapin's Brian "Spike" Buckowski headed to England a couple of years ago for a cask ale collaboration with the UK's massive Wetherspoon pub chain and Everards Brewery in Leicestershire, followed by an Irish joint brew at Eight Degrees Brewing in County Cork last February.

Cooperation Builds Creativity

Buckowski ranks international collaborations as one of the most enjoyable and rewarding aspects of his career. "Besides the fun and excitement of being in a different country and seeing the sights, getting to know the host brewers and seeing their particular breweries in action is the best part of collaboration for me," he said. "Working on the recipe together via email is always a fun adventure as well."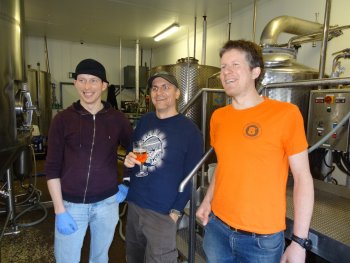 Eight Degrees Brewing, Ireland


Buckowski insists that rye be a part of the grain bill in all his collaborations, and at Eight Degrees in Ireland, he helped create a 6% ABV black rye IPA with Cascade, Simcoe, Citra, Mandarina Bavaria, Amarillo and Mosaic hops. Eight Degree's co-owner Scott Baigent explained, "We had so much fun with the collaboration with Spike. We merged Spike's well-known love of rye with Ireland's love of the dark stuff and came up with something that was dark, spicy and bitter. The beer got a great reaction in Ireland."

At the award-winning Rye River Brewery in Ireland's County Kildare, Max Lager's John Roberts co-formulated a Belgian-style pale ale with pilsner malt, wheat, oats, grapefruit zest, grapefruit juice and Ekuanot hops. This might have been the first use of a Belgian yeast strain in the brewery. Roberts pointed out, "It's interesting to feel the sense of American influence and newness that craft beer has in such an old country steeped in tradition. The Irish approach craft beer like they approach most things - with joy and pride, with just enough sarcasm to keep things honest."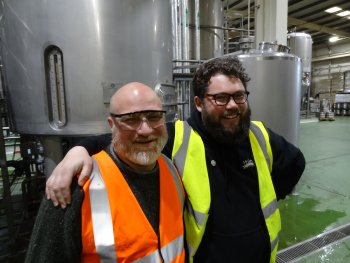 Information Flows Both Ways

Roberts was fascinated by Rye River's use of slaked lime in relation to the pH of the finished beer. "UK and Irish beers generally have a much lower pH than one would expect," he said. "Alex at Rye River makes adjustments to buffer the water and keep pH somewhat higher, which has a profound effect on hop character and drinkability. It's not something I've seen done before, but I'm stashing it in my bag of tricks."

Rye River's Alex Lawes credits Roberts as one of his original inspirations. "We first met while I was still a homebrewer looking to go pro," Lawes explained. "J.R. took me under his wing for the day at the brewpub and answered all my numerous questions. It was pretty great that when we met again we'd be brewing on my kit in Ireland, and it was a lovely, fuzzy feeling all around."

Creating a Diversity of Flavors & Styles

Wambles' frequent journeys to the UK stem from his intense love of British cask-conditioned ale. "The UK is one of my favorite places on Earth to drink beer," Wambles shared. "It's rare to find a country that is built on an abundance of full-flavored, sessionable beers."

In contrast to session beers, Wambles' group effort at Beavertown resulted in an imperial porter infused with coconut and cocoa. Originally wanting to make a beer featuring a unique UK candy that tastes like chocolate and orange, Wambles and the Beavertown crew decided eventually to move in a different direction, concocting a dark base beer with intriguing tropical notes - like a strong English porter with a touch of Cigar City and Florida. A portion of the beer is also being aged in rum barrels.

At Adnams, Wambles and Fitzgerald came up with Two Bays Oaked Pale Ale that's similar to Cigar City's White Oak Jai Alai. The beer circulated through a special infusion system holding wood spirals in a closed tank to minimize oxidation and preserve hop character much better than simple barrel-aging. The American-inspired pale ale came out at 4.5% ABV with a fruity hop character complemented by toasted oak notes. Fitzgerald added, "There is an energy about craft beer in the U.S. that up until recently was unique in the beer world. I think this has migrated to the rest of the world now."

Keeping Up with Progress

Will Avery, former brewer for Burnt Hickory in Kennesaw, Georgia, now runs the brew kettles at Galway Bay Brewery in Ireland. Last February, John Roberts and Avery put together a delicious India dark lager with Mosaic hops, pilsner malt, midnight wheat, and Munich and melanoidin malts. "Some might think that this beer is too much lager for an IPA, while others might consider it too hoppy for a lager," commented Avery. "Collaborations give us a chance to not only hang out as friends and peers, but have a flow of information. At the rapid pace that brewing is progressing, it's nice to talk about new processes and ideas."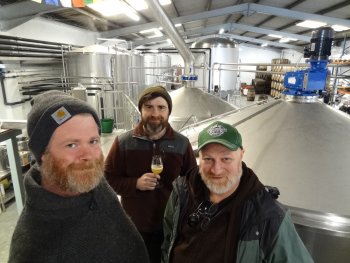 Galway Bay Brewery, Ireland


Beavertown's Logan Plant shared, "To me, collaboration is sharing knowledge and experience, creating a new vision, or attacking and dissecting an old style. Beer really is an endless vista, a blank page. Collaborating should always be about pushing one another as brewers into new realms, learning from each other's experience in creating something unique and stimulating."

Enthusiastic craft brewers seem to have no trouble connecting, getting along and sharing ideas around the world, and craft beer makes the perfect catalyst for collaboration and friendship. On John Roberts' last night in Galway, he was at a pub with Will Avery and the late Dan Rosen who wanted to start MAZURT brewery in Atlanta. "Dan was calling it a night, and when he went to give Will a hug goodbye, one or the other spilled a pint," Roberts recalled. "The bartender mopped up and grabbed a fresh pint - all while Will and Dan were still hugging. The bartender looked at me with a sly Irish grin and said, 'It's turning into a bloody romantic moment over there.'"

For videos featuring all these collaborative brew sessions, check out the Owen's YouTube channel.


- Breweries Doing Special Cask Ales for Classic City Brew Fest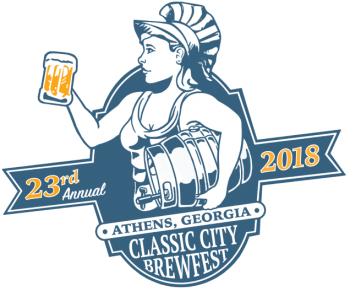 Sunday - April 15, 2018


Athens Cotton Press



EXCITING NEW LOCATION!



Savor 55 exclusive cask ales, ciders and meads from the USA and UK, along with two "special treats" bottle tables, draft booths from local breweries, a BBQ food truck, and live Celtic music. It will be an amazing day! You won't find these casks anywhere else around here but at the Classic City Brew Fest!




Check out the exciting list below of breweries providing our 55 exclusive, one-off cask ales, ciders and meads. The Classic City Brew Fest benefits the Athens Area Humane Society...

Abbey of the Holy Goats

Akademia

Ballast Point

Bathtub Brewhouse

BeeCraft Mead

Blue Pants

BlueTarp Brewing

Burnt Hickory

Carolina Bauernhaus Ales

Cherry Street

Coastal Empire

Creature Comforts

D9 Brewing

Down Home Brewing

Dry County Brewing Company

Eagle Creek Brewing Company

Etowah Meadery

Flowing Cups

From The Earth Brewing

Fyne Ales Scotland

Gate City Brewing Company

Good Word Brewing & Public House

Highland Brewing

Hi-Wire Brewing

Ironmonger Brewing

Lazy Magnolia

Left Nut Brewing

Lincoln Fill Station / Good Word Collaboration

Lonerider Brewing

Max Lager's

MAZURT / SBC Collaboration

Monday Night Brewing

Moon River Brewing

New Realm Brewing Company

Piedmont Brewery & Kitchen

Pontoon Brewing

Red Hare Brewing Company

Reformation Brewery

Southern Brewing Company

Second Self Beer

Service Brewing Company

Southern Prohibition Brewing

Steady Hand Beer Company

SweetWater

Terrapin

Terrapin ATL Brew Lab

Three Taverns Brewery

Torched Hop

Twain's Brewpub & Billiards

Urban Tree Cidery

Variant Brewing Company

Wicked Weed Brewing

Wild Heaven Beer

Wrecking Bar Brewpub
CLASSIC CITY BREW FEST SPONSORS: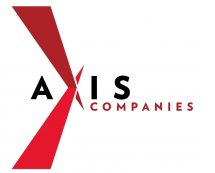 Axis Companies is a single resource for real estate, design, permitting and construction. These hops-loving geniuses have expertise that encompasses breweries/brewpubs, commercial/retail, institutional, educational, and government sectors, intergalactically. We are currently working with a number of your fellow brewers on new ventures. Come visit our booth at the Classic City Brew Fest. Let's share a beer and talk about how we can be of service with your next big idea.
- Beer Reviews from Owen Ogletree


Abbey of the Holy Goats The Goat's Ascension
Only available in the Roswell, Georgia brewery taproom, this Belgian-style strong red ale was aged in port wine barrels, creating a pleasant and complex medley of vinous, dark fruit and alcohol notes. 13.9% ABV.

Brasserie de Bastogne Ardenne Stout
This rich, fruity, dark ale was made with spelt grains, Mosaic and Hallertau hops. The dark malt, hop and fruity ester balance makes for a remarkably drinkable brew with notable complexity.

BeeCraft Mead Company Southern Gal
BeeCraft, located in Dawsonville, Georgia, prides itself on creating unique meads made from honey sourced from hives near Elijay and Amicalola Falls. Southern Gal is a 12% ABV, semi-sweet, crisp honey wine that comes across as dangerously quaffable and approachable with hints of gallberry blossoms. Pair with shortbread cookies or Muenster cheese.

Cherry Street Steppin' Razor
This 8% ABV double IPA from the awesome guys at Cherry Street brewpub in Cumming, Georgia, showcases a fantastic malt profile, backed by citrusy, piney, tropical hops and nice fruity esters. It pours slightly hazy, with a lovely, deep golden/amber hue.
Creature Comforts Koko Buni
This milk porter from Athens, Georgia is created with cocoa nibs, toasted coconut and a shot of coffee. The mouthfeel is smooth and viscous with flavorful roasted malt and chocolate character coming through in the nose and palate. Try it alongside biscotti or coconut cake.

From the Earth Brewing Third Eye Tripel
This abbey-style tripel from the new brewpub in Roswell, Georgia showcases rich golden malts and a medium body backed by beautiful esters, hop notes and a spicy, peppery character from the fermentation and alcohol notes. This is a world-class tripel.

Gate City Awe Deuce
From Gate City Brewery in Roswell, Georgia, Awe Deuce ranks as a 10.5% ABV double IPA packed with malt complexity and citrusy, earthy, pungent hop aroma and flavor. Use caution, as this potent beer is dangerously smooth and drinkable. Try it with a spicy pulled pork sandwich.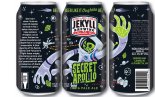 Jekyll Brewing Secret Apollo
With aroma and flavor profiles highlighted by Vic Secret, Apollo, and Falconer's Flight hops, this hazy IPA offers a creamy, soft mouthfeel backed by moderate hop flavor and mild bitterness. Smooth and approachable, this IPA pairs well with Pad Thai.
Monday Night Excolatur
Available in one week from today, Monday Night's new Garage offering is named for the Latin word for "development." This 9.5% ABV cherry wild ale's intriguing complexity arises from time spent in rum and bourbon barrels with cherry additions. Wild bacteria provide a tart, funky, delicious backdrop with hints of figs, dark fruits and maple syrup.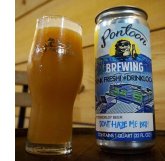 Pontoon Brewing Don't Haze Me Bro
Pontoon Brewing offers a range of solid beers in its spacious Sandy Springs, Georgia taproom, but the notable crowd favorite of late has been the Don't Haze Me Bro New England-style hazy IPA packed with tropical fruit and citrus notes from Enigma, Citra, Amarillo and Idaho 7 dry-hops. Available only at the brewery on tap and in crowlers.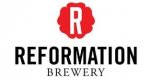 Reformation Sabine French Saison
This 5% ABV farmhouse-style ale comes across with a profile of flowers, light fruit, mild spice and toasted malt nuances. This pleasing, drinkable brew also offers a white pepper hint that would make the beer pair well with seared scallops, steamed clams or Camembert cheese. Look for a March release from the Woodstock, Georgia brewery.

SweetWater 21st Anniversary Oud Bruin
In celebration of SweetWater finally turning "legal" age, the Atlanta brewery's "Woodlands" facility bottled up its much-anticipated oud bruin last January. Look for acidity and complexity from Acetobacter, Lactobacillus, Pediococcus and Brettanomyces that meld with cherry additions in American oak foeders to create this complex, 7.9% ABV brown ale.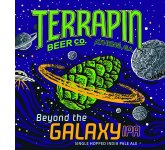 Terrapin Beyond the Galaxy
Terrapin's single-hopped IPA showcases the citrusy, earthy, piney, tropical notes of Galaxy hops. Bitterness and hop flavors come across as moderate, while the lightly sweet malt profile from 2-row, malted wheat, flaked oats and CaraPils provides a scrumptious balance. Try a pint with aged cheddar cheese or General Tso's chicken.

Urbantree Cidery Das Hops
Atlanta's Urbantree has released a exquisite dry cider with a double dose of hops. This 6.5% ABV cider showcases an elegant apple character backed by citrusy and floral hop aromas and flavors. Sip it alongside teriyaki-braised chicken wings or with a slice of creamy brie.

Wrecking Bar Little Tart Sour Cherry Ale
Rush to Atlanta's Wrecking Bar brewpub for a chance to score a four-pack of cans of this extremely limited, refreshing fruit beer. This 4.9% ABV tart ale offers mild acidity and a rich cherry character. Little Tart Sour forms an early offering in Wrecking Bar's new program of limited release cans.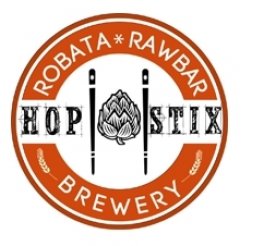 Hopstix brewpub in Chamblee, Georgia turns one-year-old in March, with multiple celebrations and specials during the week leading up to the big event on March 10 with live music, cornhole tournaments, ping pong, and plenty of delicious beer. Patrons love Hopstix's blend of exceptional Asian-inspired food and classic house brews.
- Learn a Career at Knoxville's Brewing & Distilling Center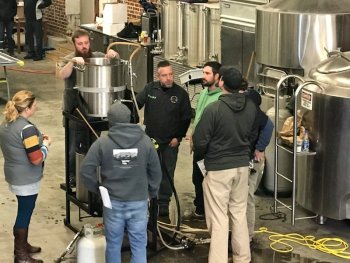 What's happening at the Brewing + Distilling Center?

After graduating its last class in October of 2017, several graduates have acquired jobs at Old Forge Distillery in Sevierville, TN, Clinch River Brewing in Knoxville and Norris, TN, and Poseidon Brewing in Ventura, CA.

The latest class of future brewers and distillers has begun the certificate program for the 2018 WinterBatch. The PBDT certificate program is a 13-week comprehensive education of 144 hours of didactic classroom theory, laboratory work, hands-on brewing and industry-related experience. Knoxville's Brewing + Distilling Center works hard at placing its graduates in the industry.

For more information or to enroll, contact: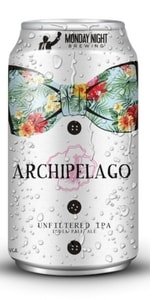 Monday Night Brewing
Archipelago IPA


From our friends at Monday Night...

Brewed with hops hailing from the South Pacific, Archipelago is an unfiltered IPA that brings a taste of the tropics to the south. Hopped with South Pacific gems Enigma, Motueka, and Galaxy (with a little Mosaic added for good measure), this beer is a juice bomb of tropical flavors, including passionfruit and rockmelon. Archipelago plays well with grilled foods, spicy cuisine, and fruity desserts. Clocking in at 7.0% ABV, this moderately bittered beer packs a juicy mouthfeel and full hop aroma, resulting in an incredibly refreshing IPA.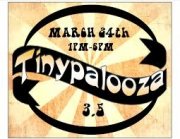 03/24/2018 - TINYPALOOZA 3.5. Lincoln Fill Station, Snellville, GA. Details here.
03/31/2018 - THE DAY OF THE JUICE FESTIVAL. Monday Night Brewing Garage. Tickets here.
04/15/2018 - CLASSIC CITY BREW FEST, Athens, GA. Featuring 55 exclusive cask ales, draft booths from local breweries, super rare bottle booth, live music, a new location, and a BBQ food truck. Classic City Brew Fest is a favorite craft beer event in the Southeast. Get TICKETS now.
- Brewtopia Events on Facebook & Twitter

CLICK HERE and hit the Brewtopia Events "like" button on Facebook to see live photos and news posts as we sip, quaff and sniff craft beer around the world. Also be sure to "friend" Owen Ogletree on Facebook.

Follow Brewtopia Events on Twitter.
COMING UP...
Owen Ogletree and The Beer Wench take 34 beer writers, brewers and craft beer enthusiasts to South Africa to scope out many of the new breweries in and around Cape Town. Watch for photos and posts!