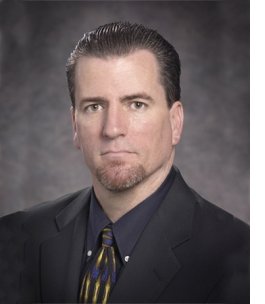 Growth is in the air & expectations for 2018 are high!
2017 was a strong year for ACFN. We are entering 2018 with multiple plans to continue pushing growth, add new revenue streams, improve our value proposition to host locations and expand into new markets. We have high expectations from 2018 but first let's recognize our top performers for 2017:
Largest franchises by number of ATMs
(1)
#1 Scott R & David Z 61 ATMs
#2 Bryan & Bonnie D 57 ATMs
#3 Bao L & Amy D 54 ATMs
#4 Michael & Kristen D 53 ATMs
#5 Marco S 47 ATMs
As a group the top 5 in 2017 continued to grow and improve their ACFN businesses adding 31 ATMs. As of 12/31/17 they own and operate 272 ATMs compared to 251 for the top 5 in 2016 an increase of 8.37%. Congratulations on building a successful business and we look forward to your continued growth!
(1)Based on number of ATMs installed and operational as of 12/31/2017.
Fastest Growing
(2)
#1 Jeems & Arthur L +23 locations
#2 Eric & Lauren P +21 locations
#3 Jody T – +19 locations
#4 Tarek A & Mohamed A +18 locations
#5 Jonathan B & Audra P +16 locations
#5 Anthony P +16 locations
Growth is a key element in the success of any business and you have hit a home run. Congratulations and thank you for doing a great job growing your business in 2017.
(2)
Recognizes franchise owners that added the most ATMs to their network in 2017.
Most profitable franchises
(3)
#1 Marco S CA
#2 Michael & Kristen D MD
#3 Scott R & David Z GA
#4 Mario M & Angelo T NY
#5 Michael R NV
Creating a substantial residual income that improves quality of life is the main reason franchisees join our business. Congratulations to the above for achieving that goal. Think big act even bigger and let's continue growing$
(3)Based on total income paid from ACFN to each of these franchises for calendar year 2017.
Organic Growth + Acquisition = a strong 2017$
In 2017 our marketing team lead by Jim Diltz continued to deliver steady results securing contracts to place ATMs at a total of 310 new locations. In addition we signed a deal in May to acquire one of our largest competitors in the hotel space. Benefits achieved by this acquisition include:
Total number of accounts purchased - 268

Number of franchisees participating – 84

Total cost paid by franchise owners - $4,257,538

Total capital required to operate these ATMs – $2,523,577

Total capital investment by all franchisees - $6,781,115

Increase in income for participating franchisees -

$2,026,648 per year

Increase in income as percentage of capital invested – 29.89%
I want to thank each and every one of you that participated. Thanks to you the transaction was a

smashing success $$
We continue to cash-in on DCC$$$ But we need to do more!
As of the writing of this article we have 112 ATMs doing DCC transactions. Participating Franchise owners are being paid 1% of the amount withdrawn and this amount will increase to 1.5% as soon as we get to 150 participating ATMs (let's get this done guys……!)
This is a fast changing group as more units join every week. To best present the benefits franchisees are earning by adding DCC I pulled a report for the last 30 days.
DCC earnings for the top 5 ATM locations in the last 30 days:

This is 100% in addition to your regular revenue from surcharge so this is
serious money!
If you don't like the Visa and MC fees that are assessed on international transactions and deducted from your earning then DCC is the perfect offset. Any location paying a lot of Visa and MC fees should be programmed to process DCC ASAP so you can start earning this revenue against those fees. Call tech support NOW to get the ball rolling to higher profits in 2018$
2017 was a good year and I am sure I speak for all of us when I say that we want to build on that and have an even better year in 2018!
Work hard – work smart – do it now!
Jeffrey Kerr
CEO & President, ACFN