The purpose of the NC Farm to Preschool Network (NCF2PSN) is to connect, educate, develop and share resources between community and state partners, farmers, early childhood educators and families to spark the local foods movement in early childhood education environments.
Let it Grow!...
Gardening Tips


April is the perfect time to start a garden at your school! Start small, a few pots or a raised bed will be a good beginning. Spring vegetables like greens, radishes, and carrots can be planted from March through April. After April 15th you can start planting summer vegetables like beans, tomatoes, cucumbers and squash. Be sure to check out these fantastic guides from NCSU on child care center gardening, they include everything you need to know to get started.


April is Kids Garden Month! Enter this contest offered by kidsgardening.org to win a gift card for your gardening activities.

Welcome Spring with fresh-from-the-farm North Carolina produce! What's in season in the next few months? Asparagus, broccoli, collard greens, mushrooms, radishes, strawberries, and turnips!
Check out this NC Fruit and Vegetable Availability chart from gottobeNC.com
Treat the kids to delicious, traditional collard greens with this recipe from the USDA What's Cooking Mixing Bowl:
Collard Greens
Learning Never Ends...
Conferences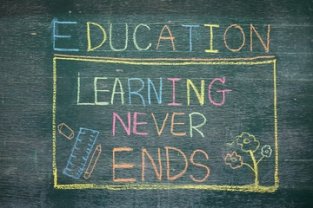 National Child Nutrition Conference
National CACFP Association
April 19-21, 2018
San Antonio, Texas

National Farm to Cafeteria Conference
National Farm to School Network
April 25-27, 2018
Cincinnati, Ohio

National Smart Start Conference
April 30, 2018 - May 3, 2018
Greensboro, North Carolina

National Association for Family Child Care
June 28-July 1, 2018
Chicago, Illinois

QRIS National Meeting
July 16-18 2018
San Diego, CA

RETHINKING PROCUREMENT:
The Complexity of Advancing Local and Regional
ECE and K-12 Procurement Systems
April 3 // 11am – 12:30pm ET

Join us for the Rethinking Procurement: The Complexity of Advancing Local and Regional ECE and K-12 Procurement Systems webinar, featuring leaders and experts in ECE settings and K-12 schools, who will provide context and grounding in food procurement policies, implementation, model successes and critical solutions to barriers. The Rethinking Procurement webinar will explore the complexity of ECE and K-12 procurement systems and nuances in the process of obtaining healthy, local, and sustainably grown food.

The webinar will be facilitated by KHA Inc. and will include ample time for reflection and dialogue between presenters and participants. Please email Michael Collins at ecesp@rwjf.org for information about the April 3rd webinar.

NFSN WEBINAR Trending Topics Webinar: Family Engagement Through Farm to Early Care and Education
April 5 // 2pm ET
Parent and family engagement in the early years of life is vital to healthy development and healthy relationships. Farm to early care and education (ECE) offers a unique opportunity to engage families in activities in the ECE setting while offering nutrition, culinary and gardening education that can impact food practices and health behaviors in the home. Join the National Farm to School Network, the Farm to Family Project, and Northeast Iowa Food and Fitness to hear about innovative programs that are leveraging farm to ECE as a key to family engagement and, in doing so, increasing healthy food access, healthy behaviors, and healthy relationships for children, families and communities. Register here.

Team Nutrition Halftime Thirty on Thursday
April 19 // 2pm ET
Upcoming Topic: Offer Versus Serve in the CACFP
Join Team Nutrition for monthly training webinars on hot topics related to the CACFP Meal Pattern requirements.
Webinars will be held on the third Thursday of every month, in English from 2 to 2:30 PM ET and in Spanish from 3 to 3:30 PM ET.



ECE Obesity Network Webinars


Typically 4th Wednesday of the month
To be added to listserve, email eceobesity@cdc.gov.

Where to find the beans...
Funding Opportunities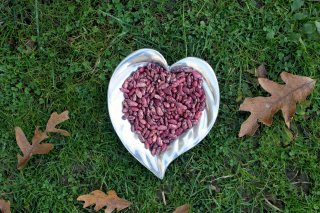 Ag in the Classroom- Going Local Grant
North Carolina Farm Bureau provides agricultural outreach grants to North Carolina teachers through their Ag in the Classroom . . . Going Local program.
These grants value up to $500.


Going Local Grants help educators provide Pre-K through collegiate level students with valuable, real-world education and experiences directly related to the agricultural industry and the Common Core State and Essential Standards. Teachers practicing in private and public North Carolina schools, colleges, and universities are encouraged to apply.

Deadline for submission is April 15, 2018.


Carton 2 Garden Contest
KidsGardening.org presents the fourth annual national Carton 2 Garden Contest, sponsored by Evergreen Packaging! Open to public and private schools, contest winners will be selected based on their implementation of an innovative garden creation featuring creative and sustainable uses for re-purposed milk and juice cartons. Fourteen schools will be awarded prize packages, including a grand prize worth $5,000!

Entry Forms must be submitted by Monday, April 16, 2018.

National Education Association Grants
Student Achievement Grants, offered by the National Education Association (NEA) Foundation, are for projects that help students learn how to think critically and solve problems in order to improve student learning. Learning & Leadership Grants, offered by the National Education Association (NEA) Foundation, are for professional development opportunities for individuals or groups. Grants are available to current members of the National Education Association who are educators in public schools or public institutions of higher education. Preference is given to proposals that incorporate STEM and/or global learning into projects, which can include farm to school activities. Two levels of funding are available: $2,000 and $5,000.

The next deadline for applications is June 1, 2018.


Who's Who in the Network?
Meet...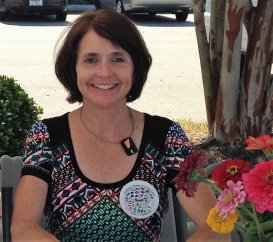 Jen Kozaczek, RD, LD

Registered Dietitian and Nutrition Program Consultant
North Carolina Child and Adult Care Food Program (CACFP)
Division of Public Health
NC Department of Health and Human Services
Jen conducts nutrition training and provides technical assistance to sponsoring organizations, child care centers, afterschool programs and adult day care centers participating in the CACFP.
Prior to relocating to North Carolina five years ago, Jen worked with Head Start in New Hampshire and partnered with Keene State College to bring the "Early Sprouts" nutrition curriculum and preschool gardens to Head Start Centers in two counties.
Jen is committed to helping all child care centers "think outside the can" and incorporate healthy, seasonal, local foods into their menus and mealtimes. She also serves on the Steering Committee and leads the Systems Change Workgroup for the NC Farm to Preschool Network.
Don't worry, you didn't miss the March edition. We skipped it to get on track to send future e-newsletters at the beginning of the month (instead of mid-month). We hope you enjoy the resources we've shared and the new look. Happy Spring!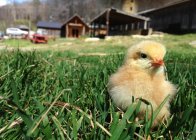 CELEBRATE READING WITH F2PS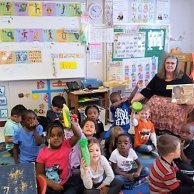 Did you celebrate
National

Read

Across

America

Day with your classroom? We know reading, talking, and singing boost children's brain response to language. What do

reading

and farm to school have in common, you ask? Lots! You can find a plethora of farm related children's literature in Growing Minds literature database (perfect for teaching about gardening, cooking, farms, or food). Use the list to find literature for the classroom, home, or even to start your own farm to school book collection.

Mrs. Taryl Holden's Pre-K classroom at GE Carver Elementary in Pinetops, NC enjoyed listening to a reading of Tops and Bottoms

by Janet Stevens. This tale of a bear and a hare highlighting the different parts of vegetable plants was read by Joyce West.

Joyce is the

Healthy Kids Specialist for the

Down East Partnership for Children and an active member of the NC Farm to Preschool Network.


Tops and Bottoms by Janet Stevens is a trickster tale that also shows how different vegetables grow. Bear is too lazy to grow his own vegetables, so he enlists hare to help him out. Now they just need to figure out an equitable way to divide the harvest.


Registration Deadline Approaches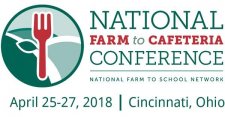 Registration Deadline 4/9 for National Farm to Cafeteria Conference - The 9th National Farm to Cafeteria Conference is coming to Cincinnati, Ohio,

April 25-27, 2018

. This event is the only national gathering of stakeholders from across the farm to cafeteria movement, making it a crucial leadership development opportunity to advance community health, build economic opportunities for farmers and producers, and ensure long-term sustainability for local food efforts nationwide. Help put North Carolina's farm to cafeteria efforts on the map and join us! Registration closes

April 9

- so don't delay. Learn more at farmtocafeteriaconference.org.


Network member Lynn Policastro recently spoke at AHA's DigIn Conference about the success of the Wake County Farm to Child Care (F2CC) project and the great opportunity for growth. She shared the following information:
Child care facilities involved with F2CC had an 80% increase in serving local produce and 54% increase in servings of fresh.

With an average of 4.5 servings of local produce being served weekly.

Child care facilities involved on average spent $.75/child/week on local produce

The potential for Wake County local agricultural community could be close to half a million dollars if half of the centers in Wake County served local produce for 6 months
Click here for Dig In! 2018 Presentations & Resources.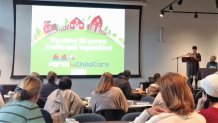 THIS WEEK IN THE GARDEN @ PRESCHOOL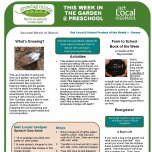 You'll find suggested activities, children's literature recommendations, energizers, and a local food recipe!
Find all the Growing Minds pre-k TWIGS
here.
Submissions to the e-newsletter could be share worthy farm to preschool stories (include pictures with permission forms), upcoming conferences, webinars and grant opportunities, links to resources and more!
Please submit to:
Network Members, save the date for our next meeting on April 9, 2018 at 1:00pm. Members will receive an email with the meeting agenda and call information the week prior.