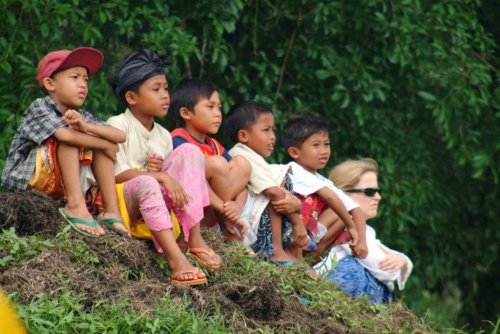 Here today, gone to Bali. This statement is often said as a joking or wishful metaphor pointing to all the ways we are physically present in one place, and emotionally present or distracted in other parts of our experience.
For me, as I write this piece for the May newsletter, I am physically present in NYC, and yet, as you receive this newsletter I am physically present in Bali. What a curious way to bring a feel good metaphor to life!
Listening to our jokes, metaphors, inner, and outer voices can be very helpful information. For while our physical location is creating one aspect of our experience, our metaphors and voices are offering us information about other parts of our feeling experience. The kind of attention we offer to these parts of ourselves can make all the difference. Am I interested in the part of me that longs to be with the green, color-filled, luscious, sensuous, creative aspects of my being? Am I avoiding the parts of me that feel broken, need a break, are spaced out? As I listen and feel more specifically into all these parts of me, in what ways will I find myself both where I am and in Bali? Hmmmmm……..
During May at MBR we are available to support your physical body as it facilitates the expression of all aspects of your being. Bring yourself here today, and you will discover more and more ways to listen and feel with interested attention. Our classes, workshops, and private sessions can serve to bring you more appreciation and acceptance for right where you are.
Please check out below highlights for May and the coming months, then see our website for further details.
With sweet ease,
Soft listening,
The tender touch of a breeze,
And all interested appreciation for you,
Mary Abrams &
All at Moving Body Resources
Photo credit: Kenneth Ballard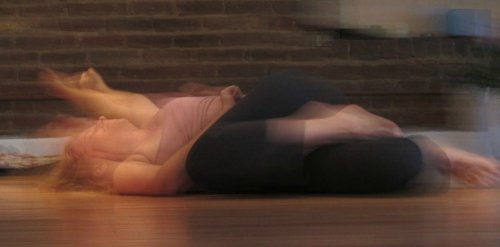 MOVING BODY INNOVATIONS
Taught by Mary Abrams
Fees: $30/single class
$130 / 5 class series
See info below.
ALL ABOUT ATTENTION
May 4 & 25, June 22
HEART-CENTERED TOUCH FOR MEN
Led by Adam Brown
Thursdays 8pm - 10pm (pre-registration required)
212-366-9025
adam@heartcenteredtouch.com
UPCOMING

WEEKEND EVENTS & WORKSHOPS
Feeling Moving: Deepening Intimacy with Self & Other
Taught by Mary Abrams
May 19-20, 12-6 pm
See below...
MOVING BODY SALON
Friday May 25th, 7PM

Calling all performers......
See below...


Taught by Mary Abrams & Colleagues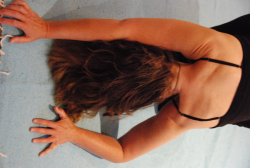 These classes are an amazing opportunity to awaken your senses, experience your body as movement, interrupt your habitual ways of thinking and feeling, and to develop new clarity, awareness, strength, and liveliness in your entire being. We will explore with breath and sound play, sensing, feeling, micro-movement, expressive movement, and deep stillness.
Beginners are welcome anytime.
Every Thursday 10 am-12 pm
Drop-ins welcome to ALL classes.
Fees for 2018:
$30/single class
$130/ 5 class series
Pre-registration via email or phone 24 hours in advance is appreciated but not necessary.
TO REGISTER via email or phone contact:
mary@movingbodyresources.com

or 212-206-7542
Feeling Moving:
Deepening Intimacy with Self & Other

Taught by Mary Abrams
Saturday & Sunday, May 19-20
12pm - 6pm
$300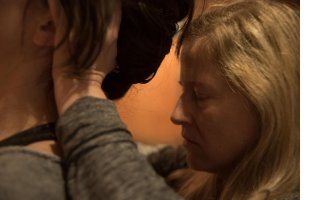 Our physical body is at the heart of everything we feel, think, and do in relationship. This body is designed with the motivating and amplifying movements of the affective system, which is the biological basis of our emotions. Like sap flowing through all the developments of a tree from roots to fruit, our affective system moves through our bodies at every level of our being. Our affects are silent, non-words, biological processes. Our emotions develop throughout our lives as biology (affect) joins with symbolic memory and meaning (biography).
How we meet with "emotion" is extremely significant and understanding feeling, as consciousness of affect, plays a crucial role in how we participate in the movement of all our relationships—relating within our self and relating with others. Becoming conscious of the ways affect moves through our bodies and moves us in life, can increase our capacity to "surf" the emotional seas of being, and support the ways we participate with self and others.
During this two-day workshop we will explore somatic movement processes inspired by breath/sound and fluid movement, to awaken bodily awareness and consciousness of affective flow—feeling. As we experience our feeling moving, we will explore basic theory and language of the affective system from the work of Silvan S. Tomkins and current neuroscience. We will utilize a model for how we create meaning from the work of J.S. Bois—epistemics; and along the way experience how movement and sensation awareness can offer us new understanding, enhance the value of all of our feelings, and support what motivates us to deepen our sense of intimacy with self and others.
http://movingbodyresources.com/feeling-moving/
TO REGISTER via email or phone contact:


mary@movingbodyresources.com

or call 212-206-7542
The Next Moving Body Salon:
Friday May 25
7pm
These evening events create a space for artists and audiences to informally gather,
in real time,
offering and receiving unique expressions of all the ways we create meaning through this wild and precious life.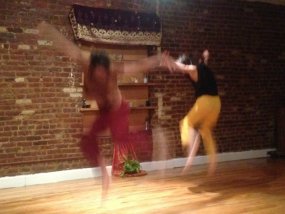 May 25th will include performances by:
Jennifer Maeve Moloney - dance
and more TBA!
Suggested Donation: $10-$20/person
Bring snacks & a beverage (or more)
Taught by Sherah Sydney


Power Yoga Challenge and Condition
Wednesdays 6:30pm - 7:30pm

Hatha Yoga Mend & Melt
Saturdays 4:30pm - 5:30pm

From the beautiful Island of Barbados, Yogacharya Sherah Sydney began her personal yoga journey as a teenager, then later in the 1990s her curiosity led her to exploring & connecting with yoga teachers & communities worldwide. As her interest grew stronger, her passion took shape on another level in 2004 - when she deepened her connection to the practice - by obtaining her teacher certification - under the skilled guidance & leadership of Kavi Yogiraj Alan Finger- of "Be Yoga's" 5th Ave Studio - which today, is known throughout Manhattan as "Yoga Works".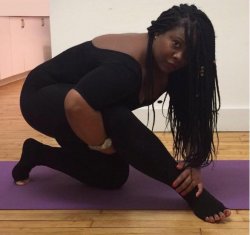 Her yoga interests and studies include Hatha, Vinyasa, Astanga + Iyengar and the base root of her teaching style - affectionately known as ISHTA - was created by Kavi Yogiraj Alan Finger - as a blending of the ancient & contemporary sciences of Hatha, Tantra & Ayurveda. Sherah is a highly spiritual artist and an executive within Manhattan's lighting design industry.
"Life By Yoga" - Is a gentle reminder for us all, to bring into life - into our spaces & exchanges - that same essence and quality one brings to the yoga mat. Focus, sincerity, gratitude, regard, compassion, peace, integrity, kindness, humility. Together Sherah and her special team members create a "no pressure - no pretense" environment - which really supports students in their own process of letting go. Passers by can often hear bouts of laughter behind closed doors while classes are in session. There is never a dull moment and quiet times are savored. Her students describe her classes as exciting, fulfilling & addictive. When asked what she loves the most about teaching yoga? Sherah's response is - "In our classes I gather with some amazing friends to pause, share, teach, laugh, meditate, unplug, learn, love, uplift, reflect, listen and repeat" - followed by her well known 100 watt smile.
For more information contact Elizabeth Polanco / Sherah Sydney:
http://www.lifebyyoga.com/
info@Lifebyyoga.com
(646) 698-8493
Practitioner Highlight:

Nicole Smith Levay

Please Welcome Nicole Smith Levay!
Tired, stressed, stuck, not in touch with yourself. Somatic yoga therapy can help. After traumatic life events, whether singular or ongoing, physical tension may remain in the body affecting us unconsciously. With somatic yoga therapy, we become aware of the sensation of this tension in the present moment, transform and reframe the tension, and ultimately release it.
The clients whom I help are sensitive, high-achieving professionals between the ages of 30 and 55 who feel stress has made them lose focus or direction. We work together to permanently resolve anxiety, angst, and feelings of hopelessness by expanding embodied awareness and the most compassionately grounded sense of integration they have experienced.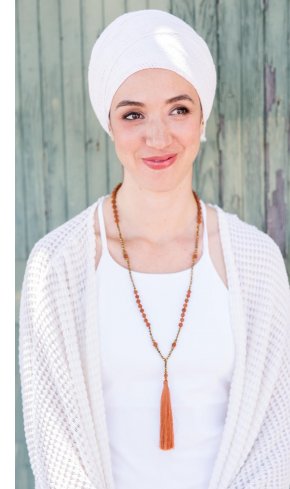 Bio:
With a focus on somatic psychology, Nicole Smith Levay earned an M.A. in psychology at the California Institute of Integral Studies in San Francisco. She holds a B.F.A. in dance teaching and performance, a 220-hour certificate from the International Kundalini Yoga Teachers Association, and a 200-hour certificate from YogaWorks, and accrued 150 hours of Kundalini Yoga Therapy training. In 2013, Nicole founded The Power Within Healing (thepowerwithinhealing.com), offering coaching in vision-based living supported by yoga, somatics, and meditation. She has led or co-taught several retreats at the Kripalu Center for Yoga & Health and most recently created both a brick and mortar, and online yoga and wellness hub, called Portal 18 (http://portal18online.com/)."
Practitioner Highlight:
CLEA HOWARD
Clea graduated from Bennington College in 2016, and has since been pursuing a career in the field of bodywork. Clea has a dance and visual art background, and believes in the power of listening to the subtle messages of the body through movement, breath and connection. She completed a 200 Hr Vinyasa Yoga Teacher Training last Spring, and is now training as a somatic therapist in a modality called the Transformative Touch, which uses both talk and gentle touch to invite awareness to the soma and align the voices of the body with the tone of one's inner and outer life.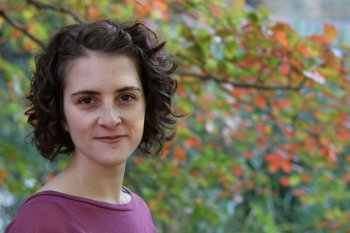 Clea is looking for practice client volunteers to give FREE 1 hour long sessions of the Transformative Touch!
No prior bodywork exposure necessary.
If you're curious, check out the website of the training at:
Instagram @clea_howard_bodywork
Attention ALL
Somatic Movement Lovers:

Moving Body Resources is thrilled to present the
Moving Body Festival:
Engaging Somatic Realities in 2018!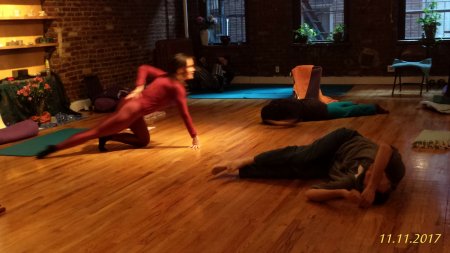 SAVE THE DATES!

Teachers, workshops, and online registration to be announced in May!

For other info re. classes, workshops, & events at Moving Body Resources go to:
www.movingbodyresources.com
SOMATIC MOVEMENT SUMMIT
Omega Institute

Artful Embodiment, Diving in the Waters of Creation
Omega Institute, Rhinebeck, NY
Immerse yourself in the somatic movement practice of Continuum to cultivate an experience of wholeness that opens new pathways in life.
To Register and for more information:
https://www.eomega.org/workshops/somatic-movement-summit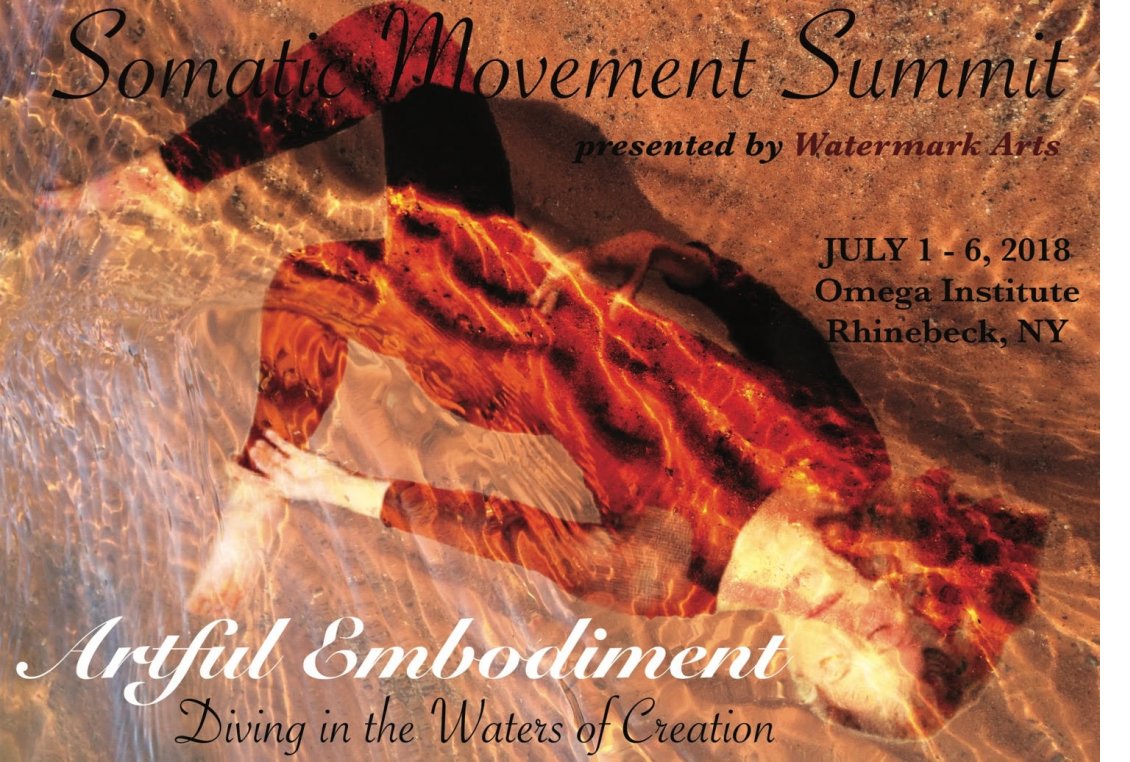 MBR has wonderful spaces
for teaching
and healing arts
of all kinds.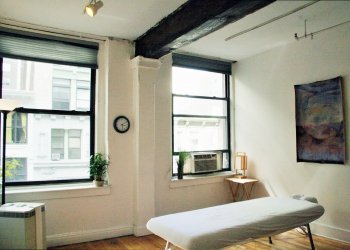 MBR has 3 office spaces and 2 group spaces available by the hour and by the day. Any space can be rented for one time, one hour, a few hours, a full day, an entire weekend, or for ongoing classes.
Our 3 offices are ideal for a variety of private practice sessions. Our 2 group studios -- 400 sq. ft. Small Studio and 1300 sq. ft. Large Studio -- are great for classes, workshops, and other group events.
The more you rent, the better your deal!
Office rates begin at $30/hr for 2018.
Movement Studio rates range from $47 to $130 / hour.
Email:

services@movingbodyresources.com


or
call Greg at (212) 206-7542 - Mailbox option 2
Please Note: If you contact us after

7 pm

, on weekends, or at short notice please email rather than call.
Photo by Barbara Schaefer
112 West 27th Street. Suite 402.
New York, NY 10001.
(Between 6th and 7th Ave)
Phone: (212) 206-7542

services@movingbodyresources.com