The Livication Reggae Fest returns as one of the premier events happening on June 2nd, 2018 in one of the trendiest neighborhoods of Miami Florida. LRF is where revolutionaries from the reggae industry come out blazing & ready to celebrate the gift of life! Special guest performances from: Spragga Benz, Ky-Mani Marley,

Wayne Wonder, Agent Sasco (aka) Assassin,
Jo Mersa Marley, Briggy Benz, Survivor Slim,
Yohan Marley, KJ Marley, and many others will be
performing with a live reggae band at the

Redsquare Dub Village located at:

318 NW 23rd Street, Wynwood Miami, Florida.

Only confirmed guests will be allowed into
For more information: EMAIL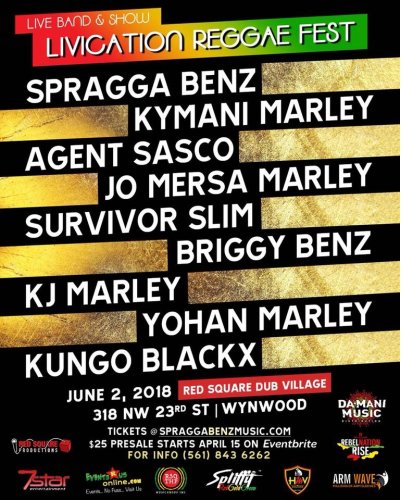 The event promises to be very special and huge; it will be Spragga Benz' furtherance of a Programme he had long started named The Stay-in-School Programme but renamed in honour of his deceased son The Carlyle Foundation.
With this foundation he's better able to distribute needed supplies to selected schools across Jamaica
and now internationally.
This yea
r's anniversary will see
frenz
of the Be
nz incl
uding Kymani Marley, Agent Sasco, and third-generation Marleys, Jo-Mersa, Yohan and KJ and the Rebel Nation Rise Crew of Survivor Slim, Briggy Benz and
Kongo Blacks giving their support.
Spragga will be performing selected tracks from his two upcoming Albums; the RSQ+BUTTERCUTS - produced CHILAGON and RSQ+LMR- produced, THE JOURNEY CONTINUES. These Albums will feature tracks depicting the Artiste's journey in a long and outstanding music career.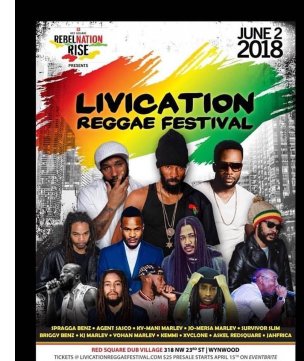 The Mission:

LIVICATION
REGGAE FEST is aimed primarily at providing needed supplies to Spragga's Homeland, Jamaica, as well as the Storm-ravaged Caribbean Island of Dominica. Proceeds from this event will go directly towards providing Stationaries and relevant supplies for two primary Schools in Jamaica, viz, The St Michaels and Franklyn Town Primary Schools, two inner-city, resource-starved Schools. But they wont stop there. The Rebel Nation Rise's team will also be making Back Packs and Book gifts available to Children of the Island of Dominica, through The Dominica Disaster Relief Organization of South Florida, that were adversely affected by the
Storms of the
2017 Hurricane season.
Let's do it for the kids... Let's do it for the love...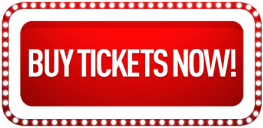 @LivicationReggaeFestival2k18