What Projects are you working on?
We can let the Reggae World know about it.
We're still accepting Ad Space reservation for the
24th annual 2018 REGGAE FESTIVAL GUIDE
digital magazine...just a few days left.
(if you ordered your ad already,

please ignore this message!)

Worldwide Exposure!

Gets seen by over

one million

reggae insiders and fans

The most-read reggae magazine in the world.

Excellent and informative editorial

Don't miss this once-a-year marketing opportunity.
Ad sizes for every budget...
ALL ADS CLICK THROUGH TO YOUR WEBSITE, FACEBOOK, ITUNES ETC.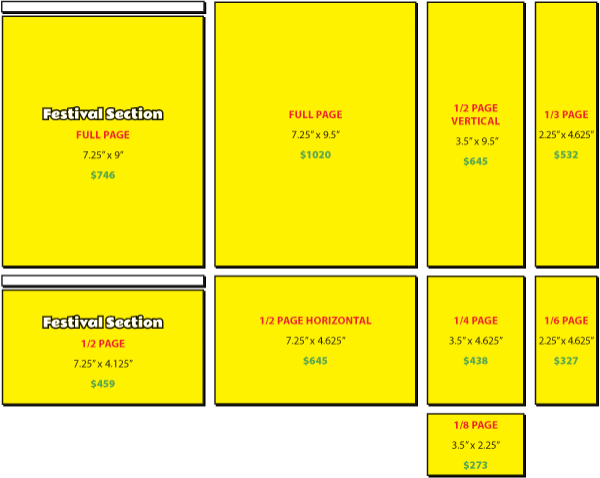 Simply give us a call and we will help you figure out
what goes in your ad - FREE AD DESIGN
As we are getting fired up for the 2018 issue of the Reggae Festival Guide, we want to share this year's editorial features with you. Here's a sneak peek:
International Reggae Poster Contest
International Reggae Poster Contest is an initiative designed to celebrate positive international reggae culture and music, submitted by artists from around the globe. Learn more about the contest and the non-profit organizations it supports, and check out the vibrant poster winners from the last six years!
Chuck Foster is back with book and zine suggestions to liven up your summer reading list. Whether you're in the mood for an illustrated history of Bob Marley and the Wailers, a close look at Jamaica's Alpha Boys' School, the story of David Rodigan's career in reggae, or one the latest three Small Axe book zines, you're sure to find a new favorite!
Reggae and Visas for Work in the United States – A Reality Check
Despite a long tradition of live performances and touring in the U.S. by Jamaican and other foreign reggae artists, some performers, artist managers, booking agents and event promoters remain ignorant when it comes to compliance with the law that governs foreign entertainment workers. What does this mean for the performance of live reggae music in America?Author Lloyd Stanbury, an entertainment attorney and music business consultant, has a unique insight into the industry and gives us all a reality check on the current atmosphere.
Protecting Those Little Ears
By Nathanael and Tracey Heyman
Dr. Nathanael Heyman (Ph.D. Physiological Sciences) shares his research on why it's important to protect young ears from loud music and gives us a few tips to safely enjoy concerts and festivals.
The Reggae Festival: It's a Family Affair

Sharing Festivals with the Next Generation

By Irene Johnson, Editor

Lately here at the Reggae Festival Guide, we've really been enjoying family-friendly festivals and festivals with offerings for the youngest rockers among us. People want to share their love of reggae music as well as the festival experience with their kids, and festivals are answering the call. Read on for more on how reggae festivals are becoming a family affair.

Living Legend: Toots Hibbert
Among us walks a reggae legend: Toots Hibbert of Toots and the Maytals. Discover more about his music career, the man behind the music and his significant impact on reggae culture.
May 25 is the launch date of the 2018 Reggae Festival Guide.

Kaati, Joana, Sean, Tom, Irene, Heather and Goran
Reggae Industry Leaders for 24 years.