When the Body, Mind & Spirit Align
We become the Flower of Life


Thank you Larry Furtsch for the beautiful work we shared with the Shamanic Intake Form & Diagnostic workshop as we worked with scanning , reading the body, stories of transformation and body-talk. It was wonderful collaboration work!
Upcoming Events & Circles:
Psychic Intuition & Energy Protection
with Irma StarSpirit Turtle Woman
Sun. May 20th * 11:00 am -5:00 pm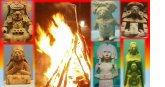 This class is open for those whom are ready to allow their natural gifts to unfold. We all have intuition, psychic awareness we especially use it in dreamtime.
This experimental class of the combination of the two classes, open channels within you with use of shamanic training we will work with stones, crystals and journey through dream-time.
If you find that you are an empath, we will cover and access many different types of shield activations to help protect yourself and your energy body.
Info on Psychic Intuition & Energy Protection
Direction of Change Through the Sacred Hoop
with Irma StarSpirit Turtle Woman
May 22nd * 7:00pm-9:00 pm

The Medicine Wheel, is known also as the Sacred Hoop,

has been

used by the Native American tribes for health and healing.
It embodies the Wheels Directions, which become symbols of wisdom that helps us with the present cycle of life and detours us for the change to bring balance in our life.
Info on Sacred Hoop & Medicine Wheel
REIKI LEVEL I & II Certification Program
Sat. June 2nd & Sun. June 3rd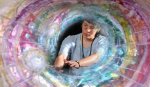 If you are interested in learning an effective method for relieving stress which also promotes healing or You are already a Reiki practitioner and would like to enhance your Reiki training & skills, Come learn and explore much more in class.
Learn what Reiki is, how it heals. In class we will review the traditional Reiki History and Reiki hand positions used in a session for yourself and others.
Must Register before May 29th, 2018

.
Info for Reiki I & II
Vogel Wand II Power of Creative Intention
with Irma StarSpirit Woman
Sun. June 3rd * 11:00am - 5:30pm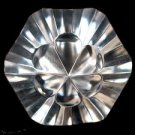 In this one day intensive we explore and reconnect into the crystal Vogel Wand entering a deeper and higher level. We will open up the vibration of Vogel wand to extend and infuse healing light within the tangible realm. As we create healing elixirs to instill with energy and prayer. High energy of entrainment to infuse light particles as currents into our electro-magnetic liquid body of light. The second healing technique in using the Vogel wand will also be explored.

Info on Vogel Wand II Power of Intention (Open Registry to those who have taken Vogel Wand I Technique)
ReikiZen Circle with Judith, KRM
Wed. June 6 * 6:30pm-8:30pm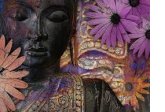 The ReikiZen circle returns and is opened to all levels of Reiki practioners; everyone is welcomed to exchange in giving and receiving a Reiki share session in a peaceful and comfortable setting.
Involve yourself with the light of Reiki touch, to balance health and well being as you stimulate your mind and body. All are welcome to chant and tone your favorite mantras and symbols.
Guest are welcome to attend and receive Reiki, no prior Reiki experience is required, just be present and open to receive a peaceful and a powerful healing.
Info on ReikiZen Circle
GONG HARMONICS SOUND CIRCLE
with Judith Grasshopper & Friends
Fri. June 8th * 7:30pm - 9:30pm
* NOTE Lobby Door will Close at 7:45 PM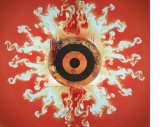 We welcome you back to the Gong Harmonics Sound Healing Circle. All are invited to find a solace place of relaxation in a Sacred Space of Vibration & Sound with Sacred Gong and Tibetan Singing Bowls, bells and other instruments.
Enter and let your Spirit Breath, Relax, Receive, and let it flow into a deep state of meditative state of relaxation and serenity, which allows healing to come into the body, mind and spirit. Aligning to the Earth and balancing your chakra energy from your Earth Star to your Soul Star.
More Info on Gong Harmonics Sound Circle
The Spirit of the Medicine Feather Smudge Fan
with Irma StarSpirit Turtle Woman

Smudging is the act of purifying one's body or space to cleanse the air and offer smoke and prayers in the manner of ancient Native American ceremonies. Medicinepeople and elders perform ceremonies to Mother Earth and Father Sky, to bless the land where they live, and to send prayer to the Creator, The Great Spirit.
Traditional smudging fans are often the entire wing of a bird.
This workshop is a hands on class wish you will be creating your personal medicine smudge fan with a simple woven technique, they may also be used also as talking feathers within circles.
More Info on Medicine Feather Smudge Fan
Expressing the Fifth Chakra Finding Your Voice
with Irma StarSpirit Turtle Woman
Tues. June 12 * 7pm - 9pm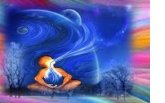 Come join us in a place of compassion of heart opening through artistic expression of cleansing the 5th Chakra, the throat. Open to speak your truth, work on your Clairaudient abilities to break down blockages to open and heal your Throat Chakra.
More Info on Expressing the 5th Chakra
Enrollment Ends Soon for the MedicineWay 1-year Apprenticeship, Crystal Healing Level I, II & III Certification & DreamWeaving Programs