A couple weeks ago a friend visiting from out of town graced my home with what felt like 40 lbs. of fresh Chinese bakery goods. Soft, doughy, cakey, creamy, and sweet there was an abundance far more than my partner and I could enjoy by ourselves.
What to do with an over abundance of the sweet things?
We shared with friends, we shared with co-workers, and there was still more. I

put

several large pieces of pound cake wrapped in cellophane in my pockets. Along my way down 6th Avenue near a gourmet grocery store I came across a man begging on the street. I walked up to him, pulled the cake out of my pocket and asked, "Would you like these?" He looked at me, took the cake into his hand and replied,
Good Job! Being self-employed and responsible for creating, tracking, and completing my job duties, it has been a very long time since anyone has told me, "Good job." I walked away from him giddy and smiling throughout my entire body, feeling blessed by his appreciation of my job of sharing an over abundance of sweetness.
During June at MBR we are available to support you, as you do the best job you can attending to your well-being. Living through your breathing-moving body is a lifelong commitment and the job can feel monumental and lonely at times. Our classes, workshops, and private sessions are here to help you know,
you are in good company, you have support, and to acknowledge that YES,
you are doing a Good Job.
Please read below for June and summer highlights and about some coming attractions for the fall. See our website for even more details.
With all sweet abundance
,
and more than enough
to share all around,
Mary Abrams &
All at Moving Body Resources

Classes with Mary Abrams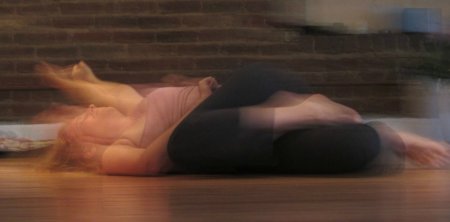 MOVING BODY INNOVATIONS
Taught by Mary Abrams
Thursdays 10 am - 12 pm (sub teacher June 7)
Fees: $30/single class
$130 / 5 class series
See info below.
ALL ABOUT ATTENTION
June 22, July 20, August 17
HEART-CENTERED TOUCH FOR MEN
Led by Adam Brown
Thursdays 8pm - 10pm (pre-registration required)
212-366-9025
adam@heartcenteredtouch.com
UPCOMING

WEEKEND EVENTS & WORKSHOPS
Friday June 1, 7PM

Calling all performers......
See below...
STILLPOINT CST Presents: Professional Training in Craniosacral Biodynamics
Taught by Stillpoint CST
June 6 - 10,
See below...
THE CORE EROTIC THEME: with Kai Ehrhardt
June 16 - 17, 10AM - 6PM

See below...

WELLNESS INSTITUTE: Craniosacral Biodynamics
Professional Training

Taught by Roger Gilchrist

June 18 - 22

See below...

Taught by Mary Abrams & Colleagues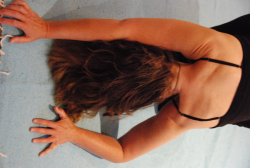 These classes are an amazing opportunity to awaken your senses, experience your body as movement, interrupt your habitual ways of thinking and feeling, and to develop new clarity, awareness, strength, and liveliness in your entire being. We will explore with breath and sound play, sensing, feeling, micro-movement, expressive movement, and deep stillness.
Beginners are welcome anytime.
Every Thursday 10 am-12 pm
[Sub teacher on Thurs. June 7]
Drop-ins welcome to ALL classes.
Fees for 2018:
$30/single class
$130/ 5 class series
Pre-registration via email or phone 24 hours in advance is appreciated but not necessary.
TO REGISTER via email or phone contact:
mary@movingbodyresources.com

or 212-206-7542
The Next Moving Body Salon:
Friday June 1
7pm
These evening events create a space for artists and audiences to informally gather,
in real time,
offering and receiving unique expressions of all the ways we create meaning through this wild and precious life.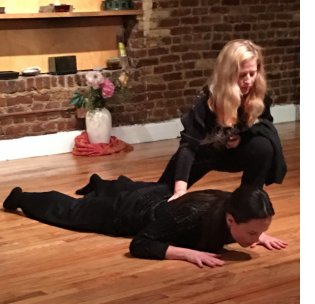 Performances by:
David Belmont, fiction writer
Ali Fischer, dance
Eelka Lampe, poetry
Jennifer Maeve Moloney, dance
Norman Salant with David Belmont, music
Suggested Donation: $10-$20/person
Bring snacks & a beverage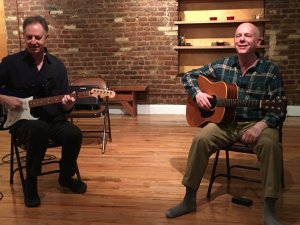 RSVP: services@movingbodyresources.com
Next Salon will be in July!!!
STILLPOINT Presents: Professional Training in
Craniosacral Biodynamics
Taught by Franklyn Sills, Christina Morrow,
Shannon Dailey and Clara Favale
June 6 - 10th
STILLPOINT is proud to present this practitioner training in Biodynamic Craniosacral Therapy consisting of ten five-day modules. Taught by Shannon Dailey, Clara Favale and Christina Morrow, Franklyn Sills will be joining by Skype. Franklyn has pioneered the theoretical and clinical teaching approaches used in this course, which have influenced trainings around the world. He continues to be instrumental in updating the materials and class curriculum supporting the New York City training.
The course is recognized by the Craniosacral Therapy Association of North America and the Craniosacral Therapy Association of the United Kingdom. Successful completion of this training leads to a diploma in Biodynamic Craniosacral Therapy and eligibility for accreditation by these associations. The training is also affiliated with other biodynamic training institutions worldwide via the IABT, the International Affiliation of Biodynamic Trainings, and confers the graduate designations of RCST and BCST upon successful completion of the training.
For more information, prerequisites,
and to request an application please contact:

Clara Favale e-mail: cfavale@stillpointcst.com, telephone: 212.532.8539
THE CORE EROTIC THEME
with Kai Ehrhardt

Taught by Kai Ehrhardt
June 16 - 17:
Sat: 10AM - 6PM Sun: 10AM - 5:30PM
Uncover the scripts of your sex life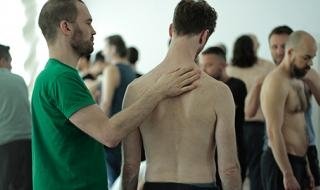 The Core Erotic Theme is a concept developed by sexologist Jack Morin. According to his findings, core erotic themes influence our sexual/intimate life. They are intelligent, subconscious responses to the emotional climate we encountered in our formative years. Once the response is repeated over and over in conjunction with arousal, it can become difficult to see, feel and explore beyond its scope.
This workshop is an opportunity to identify one or more of your Core Erotic Themes. They provide a reference point from where we will begin to work with them so you can understand and experience your sexuality more deeply and have more actual choice around what drives it. The weekend's central focus of the "Core Erotic Theme" will be supplemented with various activities that build group safety, connection and trust.
This includes embodiment, partnering and group exercises, in which nudity is an option. The Core Erotic Theme work consists of theory, inquiry, individualized intimacy rituals and sharing.
The weekend is primarily a process for yourself and your discoveries. Your insights can be handled in such a way that you can disclose as little or as much as you are comfortable with.
This workshop is offered to all men/male identified bodies.
Wellness Institute: Craniosacral Biodynamics
Professional Training

Taught by Roger Gilchrist
June 18 - 22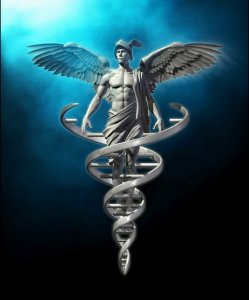 Craniosacral Biodynamics is a quantum approach to healing.
Physically, there are the bones and membranes of the craniosacral system, and the connective tissues of the rest of the body. Structure and function. Neurologically, there are the autonomic set-points, activation levels, and discharge cycles.
Rhythms of life. Emotionally, there is history, and attachment or freedom. Spiritually there is clear view.
This seminar may be taken as a stand-alone introduction to Craniosacral Biodynamics, however, it is intended as the first module of a ten seminar series leading to the RCST® credential with the Biodynamic Craniosacral Therapy Association.
Instructor: Roger Gilchrist, MA, RPE, RCST is the lead instructor. Roger has taught Craniosacral Biodynamics in the USA, Australia, and Europe. He is the author of Craniosacral Therapy and the Energetic Body. Roger is a direct protégé of Franklyn Sills and is a principal author of the BCTA's forthcoming Standards of Practice.
Applications for Admission are required.
Contact us at 718-797-2282 to receive an application packet,
or email your request to wellnessinstitute@yahoo.com
SOMATIC MOVEMENT SUMMIT
Omega Institute

Artful Embodiment, Diving in the Waters of Creation
Omega Institute, Rhinebeck, NY
Immerse yourself in the somatic movement practice of Continuum to cultivate an experience of wholeness that opens new pathways in life....
To Register and for more information:
https://www.eomega.org/workshops/somatic-movement-summit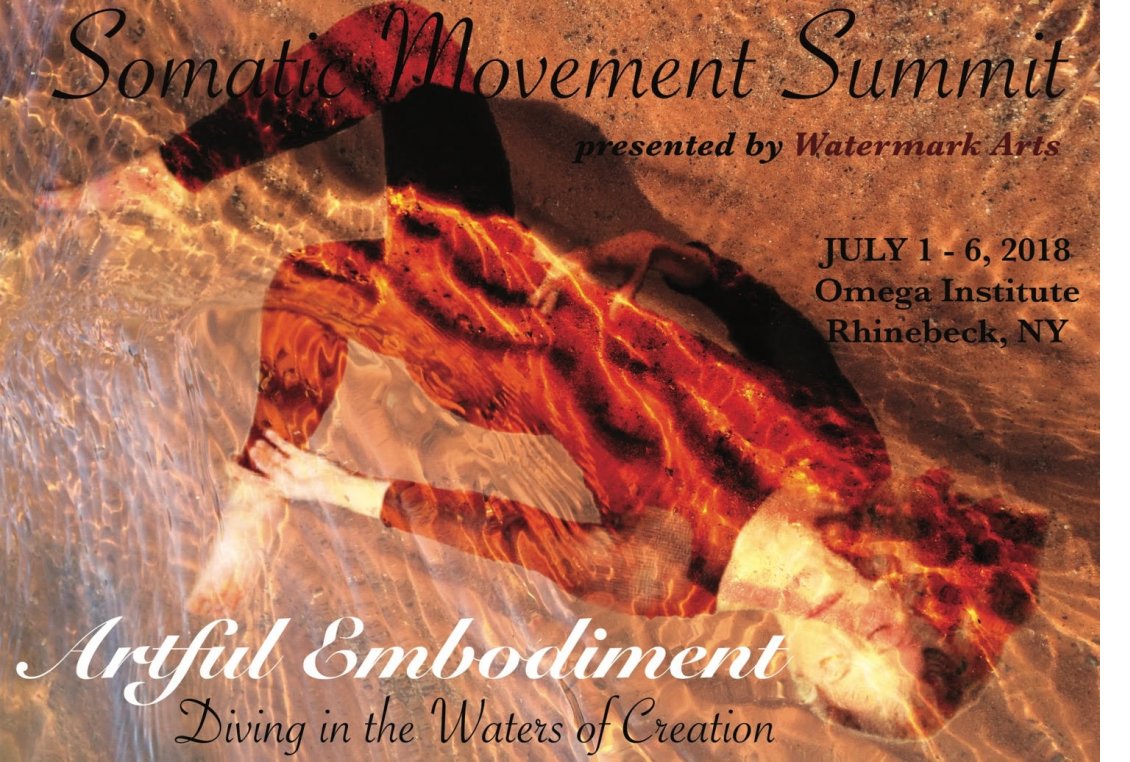 Practitioner Highlight:
Clea Howard
Clea graduated from Bennington College in 2016, and has since been pursuing a career in the field of bodywork. Clea has a dance and visual art background, and believes in the power of listening to the subtle messages of the body through movement, breath and connection. She completed a 200 Hr Vinyasa Yoga Teacher Training last Spring, and is now training as a somatic therapist in a modality called the Transformative Touch, which uses both talk and gentle touch to invite awareness to the soma and align the voices of the body with the tone of one's inner and outer life.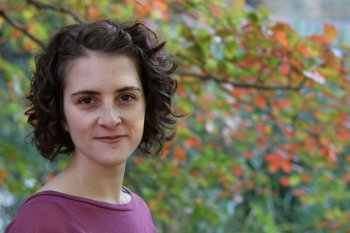 Clea is looking for practice client volunteers to give FREE 1 hour long sessions of the Transformative Touch!
No prior bodywork exposure necessary.
If you're curious, check out the website of the training at:
Instagram @clea_howard_bodywork
Practitioner Highlight:

Nicole Smith Levay

Please Welcome Nicole Smith Levay!
Tired, stressed, stuck, not in touch with yourself. Somatic yoga therapy can help. After traumatic life events, whether singular or ongoing, physical tension may remain in the body affecting us unconsciously. With somatic yoga therapy, we become aware of the sensation of this tension in the present moment, transform and reframe the tension, and ultimately release it.
The clients whom I help are sensitive, high-achieving professionals between the ages of 30 and 55 who feel stress has made them lose focus or direction. We work together to permanently resolve anxiety, angst, and feelings of hopelessness by expanding embodied awareness and the most compassionately grounded sense of integration they have experienced.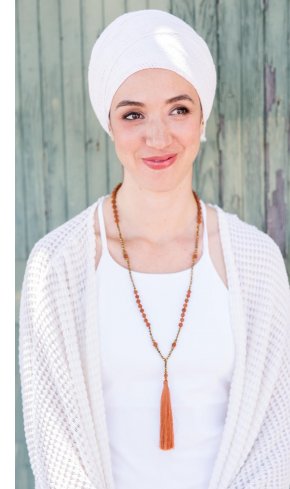 Bio:
With a focus on somatic psychology, Nicole Smith Levay earned an M.A. in psychology at the California Institute of Integral Studies in San Francisco. She holds a B.F.A. in dance teaching and performance, a 220-hour certificate from the International Kundalini Yoga Teachers Association, and a 200-hour certificate from YogaWorks, and accrued 150 hours of Kundalini Yoga Therapy training. In 2013, Nicole founded The Power Within Healing (thepowerwithinhealing.com), offering coaching in vision-based living supported by yoga, somatics, and meditation. She has led or co-taught several retreats at the Kripalu Center for Yoga & Health and most recently created both a brick and mortar, and online yoga and wellness hub, called Portal 18 (http://portal18online.com/)."
Moving Body Festival:
Engaging Somatic Realities!

We are proud to be a part of The International Somatic Movement Education and Therapy Association's 30th Anniversary!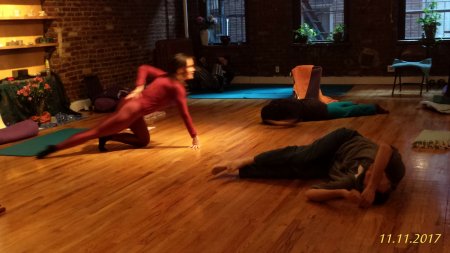 O

nline registration is now available!
4 days of workshops by 29 presenters!!!
Including

a Saturday evening performance...
Friday, Nov 9:

Mary Abrams, Stuart Garber, Melissa Neidich, Ellen Cohen, Clare Maxwell, Susan Sinclair, Hanson Tse, Sarah French, Kima Kraimer & Ayako Sho
Saturday, Nov 10:

Jennifer Maeve Moloney, Kathy Benners, Megan Bathory-Peeler, Sara Mulry, Sofia Sundquist, Lillian Stamey, Lindsay Gilmour, Tal Halevi
Saturday Evening Performance: Watermarkings….
Somatic inspired dance & poetry from Watermark Arts
Performed by: Megan Bathory-Peeler, Ellen Cohen, Elaine Colandrea, Bobbie Ellis, Melanie Gambino
Sunday, Nov 11

:

Bobbie Ellis, Valerie Green, Gena Rho-Smith, Caryn Heilman, Melanie Gambino,

Kathleen Brazie

, Ali Fischer, Eden Fromberg
Monday, Nov 12:

Corazon Tierra, Michelle Cohen-Cote, Mary Abrams
With Mary Abrams & Kenneth Ballard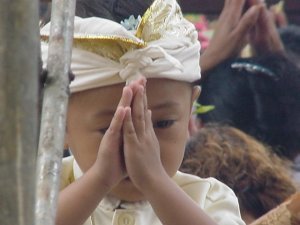 It is time to dance into your full potential.

Time to dream a new dream & embody your heart's wildest desires.

It is time to say Yes to you. If not now when?
More than a vacation, more than a retreat,
this is a
full on journey
of the HEART.
Register now, deposits due in August 2018.
Limited spaces available.
Mary Abrams, Kenneth Ballard, Dharma, Samphos and Ken's amazing Balinese healing family invite you to join us in Bali for a profound Transformational Celebration, a rare travel treasure!
Travel with us on this potent journey, gaining exceptional entree into the hidden inner world of Bali. Awakening. Healing. Re-Membering who you really BE. A time of unbridled bliss filled with unconditioned Love. A time of renewal and rejuvenation.
A time to celebrate Love and exponential expansion.
As this Journey unfolds we will immerse ourselves in Bali's ceremony & ritual. The group will be small and intimate 4 minimum, 14 aspirants maximum.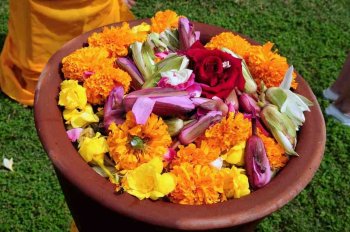 This is a soul call, and we trust exactly the right synergy of travelers to say Yes.
In Lotuz Love & with Aloha,
Kenneth, Mary, Dharma, Samphos and our Bali dream team.
For itinerary & fee info
contact Mary:
mary@movingbodyresources.com
For info on Ken go to: http://www.kenballardjourneys.com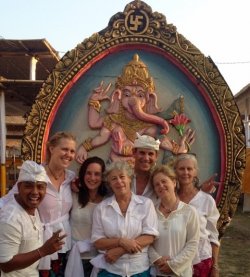 Sacred Journey to Bali Group 2015
Photo credits: top & bottom anonymous, middle K.Ballard 2005
MBR has wonderful spaces
for teaching
and healing arts
of all kinds.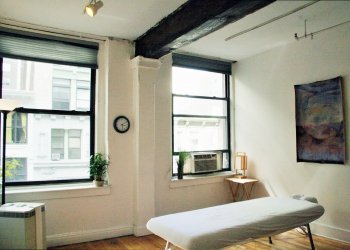 MBR has 3 office spaces and 2 group spaces available by the hour and by the day. Any space can be rented for one time, one hour, a few hours, a full day, an entire weekend, or for ongoing classes.
Our 3 offices are ideal for a variety of private practice sessions. Our 2 group studios -- 400 sq. ft. Small Studio and 1300 sq. ft. Large Studio -- are great for classes, workshops, and other group events.
The more you rent, the better your deal!
Office rates begin at $30/hr for 2018.
Movement Studio rates range from $47 to $130 / hour.
Email:

services@movingbodyresources.com


or
call Greg at (212) 206-7542 - Mailbox option 2
Please Note: If you contact us after

7 pm

, on weekends, or at short notice please email rather than call.
Photo by Barbara Schaefer
112 West 27th Street. Suite 402.
New York, NY 10001.
(Between 6th and 7th Ave)
Phone: (212) 206-7542

services@movingbodyresources.com