Reggae updates daily

...Follow us

It's here: the 2018 REGGAE FESTIVAL GUIDE magazine. 84 pages of educational & entertaining articles, plus dozens of festivals

Rastacasta Standard & One Love Guitar Strap Giveaway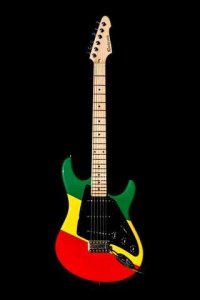 How to enter: Simply sign up for the newsletter, Check Enter me into the contest. That's it.
A winner will be announced live on our FaceBook page.

on November 17th 2018!


"The Rastacasta was born out of 40 years of tweaking my favourite guitar, a 1972 CBS Stratocaster. In my opinion, Leo Fender created the best guitar of its time, inspired by the perfection of Stradivarius, as the name implies. Since 1972 there have been numerous improvements in technology that have made their way into the modern Strat as well as numerous iterations of the original design. The Rastacasta is one of the original Strat's finest progeny.
I originally started with a Strat clone with stacked humbuckers which gradually evolved into the first Rastacasta made for me by ESP Guitars as an artist's custom model. That guitar came very close to my vision, but still had some of the inherent shortcomings I found in the Strat. I loved the red, gold, and green paint scheme designed by Jesse Hiatt for my original Rastacasta. It is now available on all models as are solid color versions in white, black, and red. Rosewood fingerboards are also an option for all models.
When the opportunity arose to build my own version of the Rastacasta I decided to start with a clean slate. The original concept evolved out of conversations between myself and Canadian designer Bill Compeau. Our ideas were further refined by Glenn Sweetwood of Sweetwood Guitars. The neck joint is improved and far more comfortable than the standard four bolt traditional style. The cutaway is also slightly deeper and gives full access to the upper range of the finger board. The Deluxe and Elite models feature carbon fibre reinforced necks and 3D coupling.

Read full article

Coney Island Reggae On The Boardwalk,
Back in Brooklyn For the Summer 2018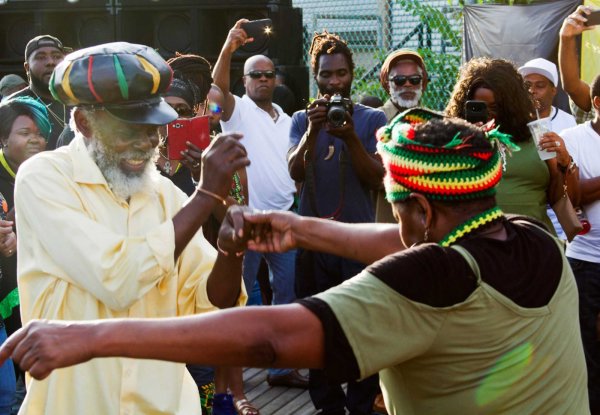 Reggae Soundsystem Series Returns to Coney Island Boardwalk for Summer 2018
Brooklyn, New York:

The ninth season opens and the 30th overall edition of Coney Island Reggae On The Boardwalk takes place on Sunday, June 3, 2018 at the iconic Coney Island Boardwalk in Brooklyn, New York.

The free, family-friendly, all vinyl, reggae sound-system session will run from 3 to 7 p.m. on the Boardwalk at West 20th Street, one block East of the Ford Amphitheatre.

Read full article

RudeBwoy 3ntertainment presents: 7th ANNUAL ISLAND REGGAE FESTIVAL

Tickets for the 34th annual Reggae on the River Festival Now On Sale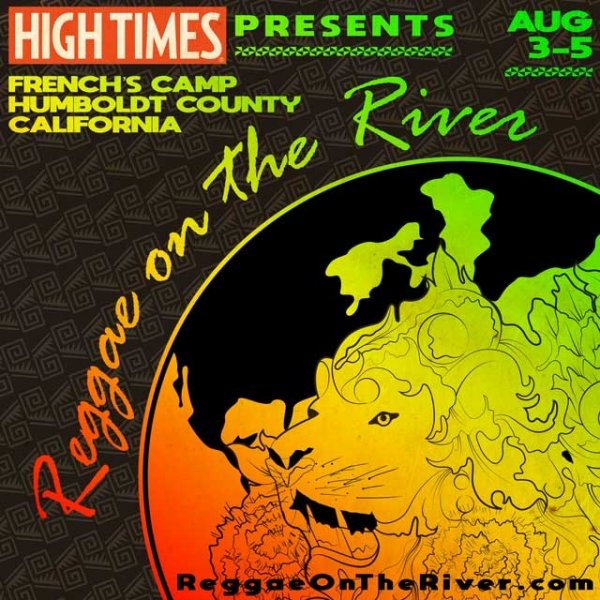 Strategic Partnership between High Times and the Mateel Community Center Grows Iconic Music and Culture Celebration to New Heights.

REDWAY, CALIF. - May 23, 2018 – High Times Productions, the event-management team for High Times Media, today announced the release of tickets for this year's iconic Reggae on the River festival. General Admission, VIP, and camping passes are now on sale via the Reggae on the River website.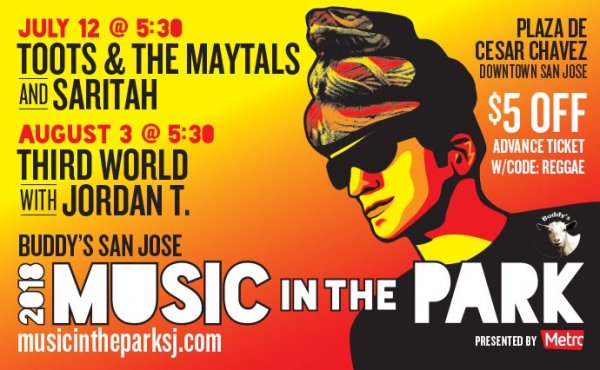 San Jose, CA -Music In The Park Reggae Concerts Summer 2018
July 12th - Toots & The Maytals
August 3rd - Third World
Since 1989 Music in the Park summer concert series has rocked downtown San Jose parks and plazas in the summer. It's a community happy hour with great live music from big names as well as up-and-coming acts.
All shows are at Plaza de Cesar Chavez and start at 5:30 p.m.

Website

Tribute to Bob Marley in Chile on June 7th

Reggae In The Foothills, August 24-26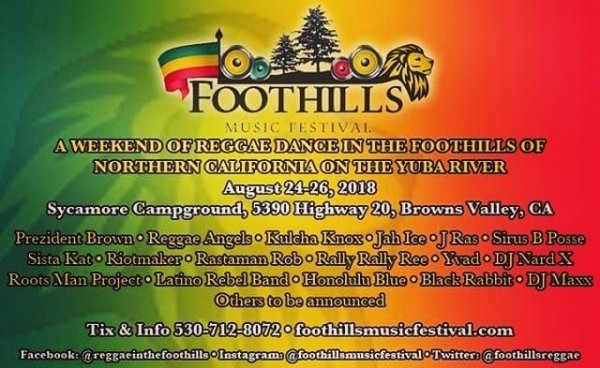 Family-friendly late summer festival coming to the town of Browns Valley, CA, on the foothills of the Sierra Nevada, surrounded by lakes, rivers and reservoirs.

Music, Camping, Dancing & More. Advance Tickets On Sale Now.



Website

If you like conscious, social justice, and reality music... check out Curly & Da Uzual suspects new music & videos

Unity Sound Summer 2018 Tour Dates

IRD 2018 Celebrating 50 Years of Reggae

and the Legacy of the Windrush Generation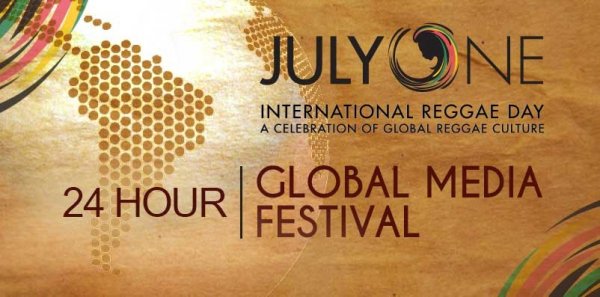 As the world fondly remembers the King of Reggae today, International Reggae Day (IRD) prepares to celebrate the 50th Anniversary of Reggae from the roots to the branches and highlight the Jamaica to UK legacy of the Windrush Generation on JulyOne. The IRD 24-hour media festival will feature themed media specials and content produced for Jamaicans and the global Reggae audience. IRD's 24-hour Reggae party is powered by participating media in Jamaica and worldwide who broadcast/publish themed content highlighting various aspects of the music's legacy and currency as well as special event partners British Black Music and Dub Force Radio.

Read full article

Positive Vibration - Festival of Reggae 2018
8th & 9th June 2018 // Baltic Triangle, Liverpool

Spragga Benz, Agent Sasco, Kymani Marley, JoMersa Marley, Survivor Slim & more at the Livication Reggae Festival in Miami, Florida on June 2nd
Brand NEW Roots Album from Arkaingelle - ...And Behold" Now available on all Digital Platforms



Another Massive heavy weight roots album from Greensphere records and Arkaingelle... with seasoned musicians such as 'Tuff Lion' , 'Phanso', n 'Trini' on da bass, this album delivers... "Fatta" a long time veteran engineer puts the finishing mix to polish and brings out that original roots sound.

iTunes

Old-School Ska from SkaJamz – Take a listen…you will be hooked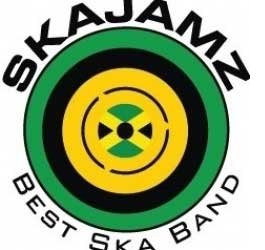 Run For Cover

Skajamz is the brainchild of Fred Campbell. Fred was there at the start of the ska movement in the late fifties playing drums for Derrick Harriott, Prince Buster, Owen Grey, Winston Francis and many others. This band has a strong rhythm section and horns soaring into the night. They play the upbeat infectious rhythms of ska, a genre that's popular all over the world.
Run for Cover is the first single by Skajamz, penned by his boyhood friend Trevor Lopez. This is old school Ska in a modern setting, designed to get you dancing. It's a must to add to your ska collection.

Read full article

It is almost that time of the year again, summer approaching,

This

is the ultimate summer party anthem, it is a real feel good song you can watch video for it right here.



1st song taken from the forthcoming Daddy Nuttea's album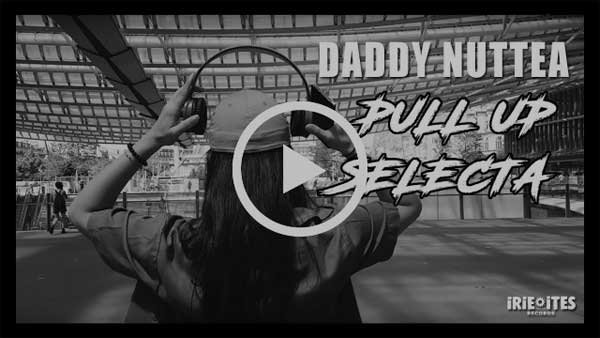 2018 marks the return of Nuttea to the forefront. He arrives with a smashing new single "Pull Up Selecta" announcing the release of his new album "De Retour En Ville" scheduled for spring 2019. This new album composed by different producers that Nuttea surrounded Himself with is both a real return Reggae music sources for all fans of the first hour but also an opening to modernity with productions electro, dubstep or hip hop.

Read full article

You Got Me Going On - Watch Video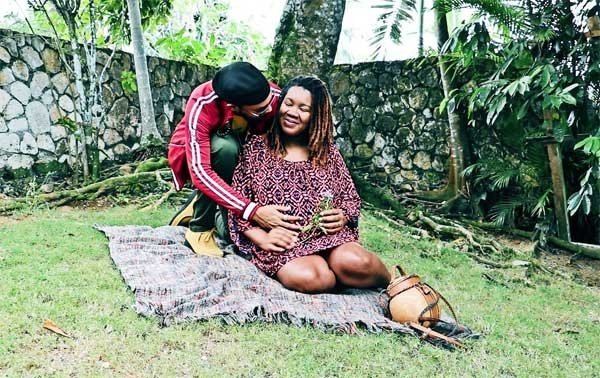 CONGRATS mommy - it's a gift when a baby is born!


Ras Mc Bean

&

Soulcraft

released new album titled "Reggae On A Mission" on May 21st 2018 for record label Ammonite Records

Reggae Powerhouse Band: Latest track 'Roots' featuring Luciano just dropped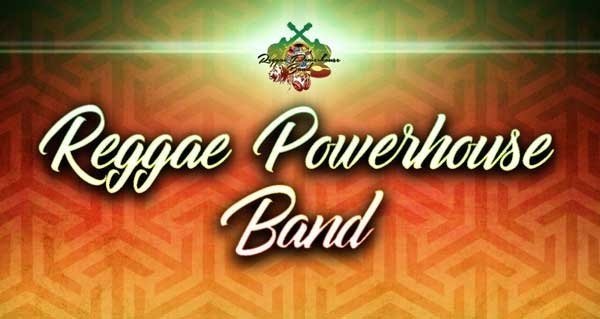 Reggae Powerhouse Band has been a long time coming, everyone involved with the band has been on the music scene for years. As for me, oh yes, I am Leroy Scarlet; I started my musical journey in the early '70s back in the days of Kilimanjaro when I was about twelve years old.
Read full article
Prezident Brown - Prez New Album Journeyman Pilgrimage
- Available For Bookings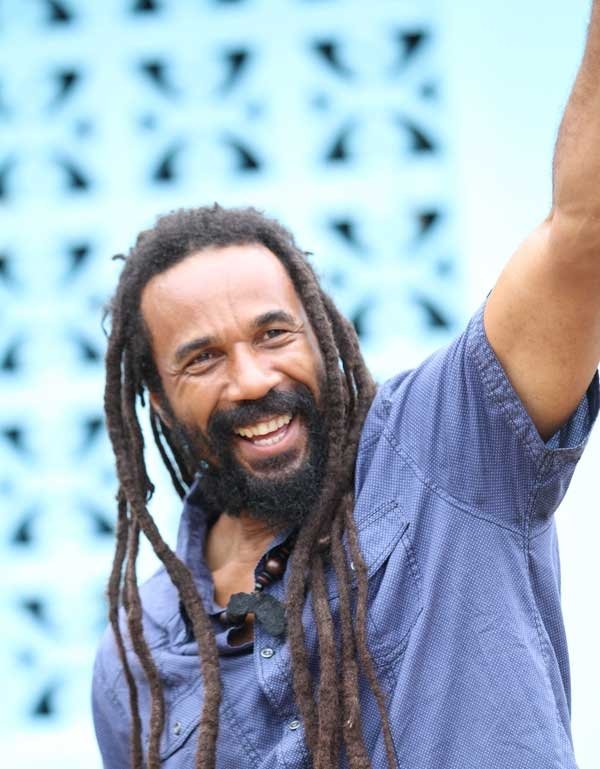 Contact Peter, Kings Music International
(510) 326-8445 or Email
Website

Prezident Brown is currently finishing an exciting roots and culture package with Chezidek. Prezident Brown is a Jamaican roots reggae artist who carries a universal message of love, consciousness and righteousness. Prez is a gifted vocalist who has been focusing on his calling as a singer from an early age. He has never wavered in his focus. Prez has been touring the US consistently for the last decade with his band the I Sound band. Co-billing on this tour is the artist Chezidek who is a roots singer from St. Ann's Bay, Jamaica.

Read full article

World Blast Premier Bad Pickney ft. Stinga J
- EMPIRE Prod. by Connabe Creative Studio

Reggae Festival Guide/RBA Publishing & Publicity
Is your website outdated or not mobile friendly? Are your social media platforms non-existent or under-utilized? Would you like your name and music to get out there to new reggae fans?
If so, we can help. We have many years of experience in marketing reggae bands and reggae festivals and offer these services and more:

Website consulting, design and maintenance
Social media development (Facebook, Instagram, Twitter, LinkedIn
Create descriptive written content (press releases, band bios, sponsor packages, etc.)
Develop digital marketing strategies to increase your customer base.
Custom Global PR services
If you have questions about what online marketing techniques would work best for you, Give Us a Call Today for a free consultation ~ 707-630-3304 or Email



1995-

2018




Industry Leaders for

Ove

r 24 Years




Hey reggae lovers! Got FACEBOOK?

Then please drop on by and "LIKE" us to get a daily dose of what doesn't always fit here!

"The greatest amount of wasted time is the time not getting started."

Jamaica Music Countdown May 25-31

On This Day in Reggae - May 31st

1952: Producer Clive Hunt is born.

1989: C(yril) L(ionel) R(obert) James, West Indian-born activist, passes away in London, England. Age 88. (b. January 4, 1901)

1996: LSD advocate Timothy Leary passes away. At 75 years old, he dies of natural causes in his own bed surrounded by friends.

Source

If you missed your latest (or any) copy of the weekly e-Guide,
you can find back issues in the Archives

Upcoming Reggae Festivals

To view our entire calendar of more than 500 festivals, click here!

| | | |
| --- | --- | --- |
| Just Post Your Festival at | | Read the 2017 Reggae Festival Guide magazine in its entirety page-by-page in Digital Format |
Joe Higgs Day: Memorial & Music Awareness Tribute
Jun-02-2018, Key West, Florida, USA
Livication Reggae Festival
Jun-02-2018, Miami, Florida, USA
Coney Island Reggae on the Boardwalk
Jun-05-2018 - Sep-09-2018, Brooklyn, New York, USA
Schools Out for Summer
Jun-07-2018 - Aug-12-2018, Multi, USA
Positive Vibration - Festival of Reggae 2018
Jun-08-2018 - Jun-09-2018, Liverpool, United Kingdom
Reggae in the Desert - Las Vegas
Jun-09-2018, Las Vegas, Nevada, USA
Rast'Art Festival #9
Jun-15-2018 - Jun-17-2018, Sannerville, France
ZIONTIFIC Summer Solstice Music Festival
Jun-15-2018 - Jun-18-2018, Russell, Massachusetts, USA
Durham Caribbean Festival
Jun-16-2018, AJAX, Ontario, Canada
Victoria's Ska & Reggae Festival 19th Annual
Jun-20-2018 - Jun-24-2018, Victoria , British Columbia, Canada
Sierra Nevada World Music Festival
Jun-22-2018 - Jun-24-2018, Boonville, California, USA
Ithaca Reggae Fest, 2nd Annual
Jun-22-2018 - Jun-24-2018, Ithaca, New York, USA
Music in the Park
Jun-22-2018 - Aug-24-2018, San Jose, California, USA
Kuranda Roots Festival
Jun-23-2018 - Jun-24-2018, Kuranda, Cairns, Australia
More Music Festival
Jun-24-2018, Durango, Colorado, USA
Uppsala Reggae Festival
Jun-27-2018 - Jul-28-2018, Uppsala, Sweden
Feeling Festival
Jun-30-2018, Tenerife, Spain
International African Arts Festival, 47th Annual
Jun-30-2018 - Jul-04-2018, Brooklyn, New York, New York, USA
Jamaica Day Reggae Festival
Jun-30-2018, Hyattsville, Maryland, USA
International Reggae Day Festival
Jul-01-2018, Kingston, Jamaica
Reggae Night XVII
Jul-01-2018, Hollywood, California, USA
Ostroda Reggae Festival
Jul-05-2018 - Jul-08-2018, Ostroda, Poland
African/Caribbean International Festival of Life
Jul-06-2018 - Jul-08-2018, Chicago, Illinois, USA
Summerjam Festival, The 33rd
Jul-06-2018 - Jul-08-2018, Cologne, Germany
Levitate Music & Arts Festival
Jul-07-2018 - Jul-08-2018, Marshfield, Massachusetts, USA
Peace Love & Happiness Reggae Festival
Jul-08-2018, San Jose, California, USA
Overjam International Reggae Festival
Jul-10-2018 - Jul-14-2018, Tolmin, Slovenia
California WorldFest
Jul-14-2018, San Jose, California, USA
Music in the Park San Jose presents Toots & The Maytals
Jul-12-2018, San Jose, California, USA
Island Reggae Festival, 7th Annual
Jul-12-2018 - Jul-15-2018, Grass Valley, California, USA
Reggae Sumfest
Jul-15-2018 - Jul-21-2018, Kingston, Jamaica
Bababoom Festival
Jul-17-2018 - Jul-23-2018, Fermo, Italy
Dub Camp Festival
Jul-19-2018 - Jul-22-2018, Joué-Sur-Erdre, France
Seasplash Festival
Jul-19-2018 - Jul-22-2018, Pula, Croatia
Oroville Rock Reggae Jamfest
Jul-20-2018 - Jul-22-2018, Oroville, California, USA
Battle Creek Caribbean Festival
Jul-21-2018, Battle Creek, Michigan, USA
Jerk Jam, The
Jul-21-2018 - Jul-22-2018, Fareham, United Kingdom
Bayfront Reggae & World Music Festival, 13th Annual
Jul-21-2018, DULUTH, Minnesota, USA
Summer Reggae Wine Festival
Jul-21-2018 - Jul-22-2018, Mt. Airy, Maryland, USA
LB27 Reggae Camp
Jul-24-2018 - Jul-28-2018, Cegléd, Hungary
Iboga Summer Festival
Jul-25-2018 - Jul-29-2018, Tavernes de la Valldigna (beach), Spain
Guitarfish Festival,8th Annual
Jul-26-2018 - Jul-29-2018, Cisco Grove, California, USA
Roots & Culture Reggae Festival
Jul-26-2018 - Jul-30-2018, Latisana (UD), Italy
Summer Vibration Reggae Festival
Jul-26-2018 - Jul-28-2018, Selestat, France
Reggae in Wulf
Jul-27-2018 - Jul-29-2018, Friedberg (Bavaria), Germany
NorthWest World Reggae Festival
Jul-27-2018 - Jul-29-2018, Sandy, Oregon, USA
Uppsala Reggae Festival
Jul-27-2018 - Jul-28-2018, Uppsala, Sweden
Black Forest On Fire
Jul-28-2018 - Jul-29-2018, Berghaupten, Germany
Reggae on the Grass
Jul-29-2018, Denver, Colorado, USA
Montenegro Sun Reggae fest
Jul-27-2018 - Jul-29-2018, Budva, Montenegro
Fujahtive & RaLion Cottage Jam
Jul-27-2018, Midland, Ontario, Canada
Reggae on the River
Aug-02-2018 - Aug-05-2018, Garberville, CA
Music in the Park San Jose presents Third World and Jordan T
Aug-03-2018, San Jose, USA
Love Peace & Reggae
Aug-04-2018 - Aug-05-2018, Whitstable, United Kingdom
Durham Reggae Fiesta
Aug-04-2018, Durham, North Carolina, USA
Caribbean Afr'am Festival
Aug-04-2018, Killeen, Texas, USA
Boomtown Fair
Aug-09-2018 - Aug-12-2018, Bristol, United Kingdom
One Love Festival
Aug-10-2018 - Aug-11-2018, Ladysmith, British Columbia, Canada
Rototom Sunsplash
Rototom Sunsplash Aug-16-2018 - Aug-22-2018, BENICASIM, Spain
Rastafest
Aug-18-2018 - Aug-19-2018, Toronto, Ontario, Canada
Charlemont Reggae Festival
Aug-18-2018, Charlemont, Massachusetts, USA
One Love Music Fest
Aug-18-2018, Somerset, New Jersey, USA
Righteous Rockers Music Festival
Aug-18-2018, Tampa, Florida, USA
Cannabis Cup-Canada
Aug-24-2018 - Aug-27-2018, Lake Cowichan, British Columbia, Canada
Foothills Music Festival
Aug-24-2018 - Aug-26-2018, Browns Valley, California, USA
Surrounded by the Sound Music & Arts Festival
Aug-30-2018 - Sep-03-2018, Long Creek, South Carolina, USA
One Love One Heart Reggae Festival
Sep-1-2018 - Sep2-2018, Woodland, California, USA
Jerk, Seafood & Vegan Fest
Sep-08-2018 - Sep-09-2018, Chicago, Illinois, USA
Soul Rebel Festival, The 17th Annual
Sep-08-2018, Boulder, Colorado, USA
Reggae on Route 66
Sep-15-2018 - Sep-16-2018, Victorville , California, USA
Nigeria Reggae Festival
Sep-29-2018 - Oct-01-2018, Awka, Anambra State, Nigeria
Autumn Reggae Wine Festival
Oct-06-2018 - Oct-07-2018, Mt. Airy, Maryland, USA
LA Regga Vegan Fest
Oct-07-2018, Los Angeles, California, USA
Reggae Wellness
Oct-27-2018 - Oct-28-2018, Port Antonio, Jamaica
Jamrock Reggae Fest
Feb-01-2019 - Feb-03-2019, Negril, Jamaica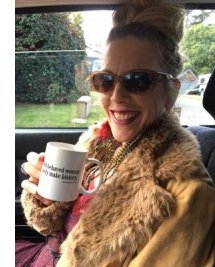 2018 marks the 24th year that Reggae Festival Guide has been the leading media company in the reggae industry.

Our parent company, RBA Publishing & Publicity, is based out of Humboldt County, CA. We produce the annual Reggae Festival Guide magazine, the top-ranking website:

www.ReggaeFestivalGuide

(32,000 unique monthly visitors), and this weekly reggae e-newsletter Reggae e-Guide (40,000 weekly subscribers). We also have 550,000 fans that follow us on Facebook (please

join us

there), and 13K that follow us on Instagram

We offer you many ways to help you get your fix of reggae music, history, lifestyle, current news, and of course, festivals, all year round.

Our publishing company keeps growing and adding elements to bring you trusted coverage of reggae happenings from around the world.

Contact us today if you have any questions or suggestions. We love what we do and look forward to input from you with your suggestions, critiques, questions, etc.

Also contact us to find out how you can promote your band/business/festival in this e-newsletter or on our website.

We also offer Publicity & Graphic Services for bands and festivals:
band bios and interview written, social media management, website consulting design and maintenance, EPKs created, graphics for advertising and social media branded videos, and more. Please contact us to find out how we can help you with your exciting projects.

One Love,
Kaati, Sean, Joana, Goran, Irene, Heather and the rest of our Crew

Information - both editorial and advertising - in the Reggae e-Guide - is believed to be correct but not guaranteed - so check it carefully before you attend any event or send money for anything. We do not write the news, just report it.


707-630-3304 or

email



For Gmail users:
By default, emails may get into the Promotions tab in Gmail.
Please check your Promotions tab for the download links and follow these instructions to make sure other important RBA Publishing info is delivered to your main inbox:

In your Promotions tab, drag any RBA Publishing/Reggae Festival Guide/Blues Festival Guide email and drop it over to the Primary tab.
2. Choose "Yes" to confirm that you never want to miss our news.

For Yahoo!, Hotmail and AOL users:
Yahoo!, Hotmail and AOL are using overly strong spam-blocking filters that are very likely to stop you from receiving our emails.
Please set up your spam filters to allow mail from the

info@BluesFestivalGuide.com

and

Info@ReggaeFestivalGuide.com

to ensure continuous delivery of our important content.

That's it! Now you can stay up-to-date.

Distribution by RBA Publishing Inc.

If you wish, and we really wish you wouldn't, like to be removed from this list, please reply with REMOVE in subject line.

It will make us very sad if you do, and perhaps your removal will be the one the makes us decide this no longer worth doing at all, and all the information we provide will go away forever and musicians will sit home alone at night and cry because they have no one to play for because no one knows about their shows.