"Peace comes from within. Do not seek it without." ― Gautama Buddha

"The desire for more positive experience is itself a negative experience. And, paradoxically, the acceptance of one's negative experience is itself a positive experience."

"But a true and accurate measurement of one's self-worth is how people feel about the negative aspects of themselves."
― Mark Manson,

The Subtle Art of Not Giving a F*ck: A Counterintuitive Approach to Living a Good Life







Hi Creative Friends,


Yesterday, blissfully positioned in pigeon pose, (my favorite yoga asana), a car alarm went off in my neighborhood.


It kept going ON AND ON so I decided to try the practice of Tonglen. Here's an explanation from the great reference guru, Wikipedia:

Tonglen is Tibetan for 'giving and taking' (or sending and receiving), and refers to a meditation ... In the practice, one visualizes taking in the suffering of oneself and of others on the in-breath, and on the out-breath giving recognition, compassion, and succor to all sentient beings.

So I breathed in the car alarm: the annoyance, intrusion, and the suffering of sound pollution, and breathed out peace and serenity to all living things.



And you know what?
It didn't work a bit. Not tong bit.



So I went into a practice I've adopted and modified according to my own quirky needs: Mindfulness with a Creative Twist. Basically, there are times we can't reframe, find the silver lining, or accept things with grace in their annoying, troubling form. It's unrealistic and uses up a lot of energy we could be using for our creativity, plus, thinking we can overcome certain annoyances in life often creates indigestion and gas unless you're an enlightened one, which you very well may be. I'm not. Do you have indigestion and gas? Read on.

If I've done all that I can to make a change toward the annoyance, the pain, regret, ineptness, or gas then I gracefully accept that I don't like disturbing noises and that's okay. Life isn't always pleasing and as a recovering perfectionist I sometimes still think it should be until I remember I can't fix everything to rainbows and unicorns, it's unavailable as an option in this life. That's where my mindfulness frees me, it's kind of a Buddhist thing.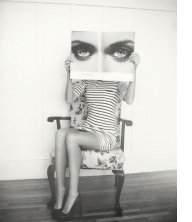 Here's how it looks:
I have high sensitivity to noise (and a whole host of other things as many of you creative people do too). I'm unable to realistically tune-out or accept the noise of car alarms, dogs barking, inconsiderate people talking loudly on cell phone, and leaf blowers. When I accept that they annoy me, I have more peace. It's the salve of common sense.

At first my mind can't even wrap around this idea because I had the habit of going into radical annoyance, chronic crankiness, and "why is the world so unfair?" As I practiced accepting that I don't have to like these things it began to neutralize the experience. Now after a few years of practice, I actually smile because it feels like a triumph to have found a solution. (Notice it doesn't work overnight, like anything creative it takes perseverance and practice ... and it doesn't have to be perfect).

I also apply it to things that break like favorite ceramics, illusions, and my heart; people who don't like me, when I'm wrong, losing constantly at Words with Friends to Linda Mushka, the way the world can be so cruel, and any other problem that tries to steal my joy. I share it here in case it might work for you too. We need our energy for our creative passions.

Creativity Out There in the Cyberland:




Draw something soothing:



Tap your keyboard and make music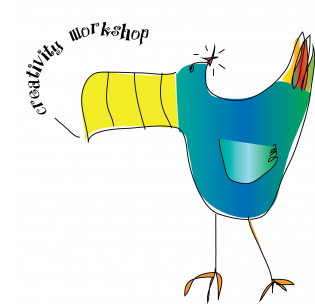 Ongoing
The Underground Highway to Creative Results: Sign-up by 6/30
Creativity is easier to get to when there's a place to show-up, be nurtured, have a monthly workshop, and be inspired by other creative people in a non-competitive, non-overwhelm way. Includes a personal email coaching session with me and a subscription to The Writing Club.
Underground Railroad is only $17 a month. (After June $35)


July 17-21, 2018
Camp Creative Thunder: A Creative Renaissance of Fun and Food

Someone recently told me that they were intimidated by signing up for a creativity retreat. This is the right retreat for both the fearful and the accomplished. The experiences are geared to make it easy in a non-threatening way to discover or go deeper with your creativity whatever level you are. It's laid back, the people who come are not annoying, the food is worth the price of the ticket. You can do as little as you like and it's at one of the most magical places in Taos, the Mabel Dodge Luhan House. Just a few spots left. Take a look
ONE SPOT LEFT

Feb 15- 19, 2019
The Muse in Winter Taos Creativity Retreat in February fills every year. Prices go up in July . More here Start a monthly payment plan now to make it easier




August 10 - December 3, 2018
Become a Certified Kaizen-Muse Creativity Coach
And now for a very DIFFERENT way to learn to mentor people using creative tools, take your creativity (and your life) to a whole new level, and create another stream of income. Using intuition, imagination, in-session experiences. The tax-deductible investment pays off in many many ways. More here on KMCC, payment plans available.The training begins every August and January



SKETCHKON 2018 PASADENA is filling up fast!!
For three fun-packed days, we'll experience a non-stop smorgasbord of rich visual presentations, inspirational talks, collaborative art projects, technical demonstrations, sketchcrawls, and one-on-one advice.
For the first time ever, over five hundred creative folks — including many top sketchbook artists from around the world — will gather in sunny Pasadena to celebrate our art. I will be giving a keynote and a workshop*. SIgn-up soon!

*Kamikaze Drawing and Low-Flying Creativity See More Here
Using fleeting multimedia projections, poetry, music, the silly and absurd you will be tricked into effortlessly colliding with your true creative voice without overthinking or scaring it away. Any perfectionistic tendencies, hesitancy, and/or immobilizing self-judgment will be terribly confused and ask to be excused from this workshop.
You will experience

The unleashing of a deeper creative voice.
What it's like to generate a plethora of sketches in a short amount of time under the influence of an altered state of sketching.
Learn techniques that make sketching not only easier but a hell of a good time to create.
Go home with at least three sketches you'll want to frame, share with the world, or simply become.


Parallel Universe Time An hour every Monday to get to your creative work or anything you've been putting off. This is a sacred, grounding time where we hold the space for each other to focus. It's been happening for nine years now. No charge. All are welcome. Sign-up here, unsubscribe anytime.


Peace,
Jill Badonsky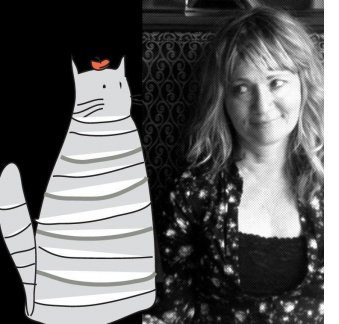 Jill Badonsky, M.Ed. is head muse and CEO of the Kaizen-Muse Creativity Coaching Certification Training founded in 2004, multimedia artist, yoga teacher, and author/illustrator of four books on creativity.