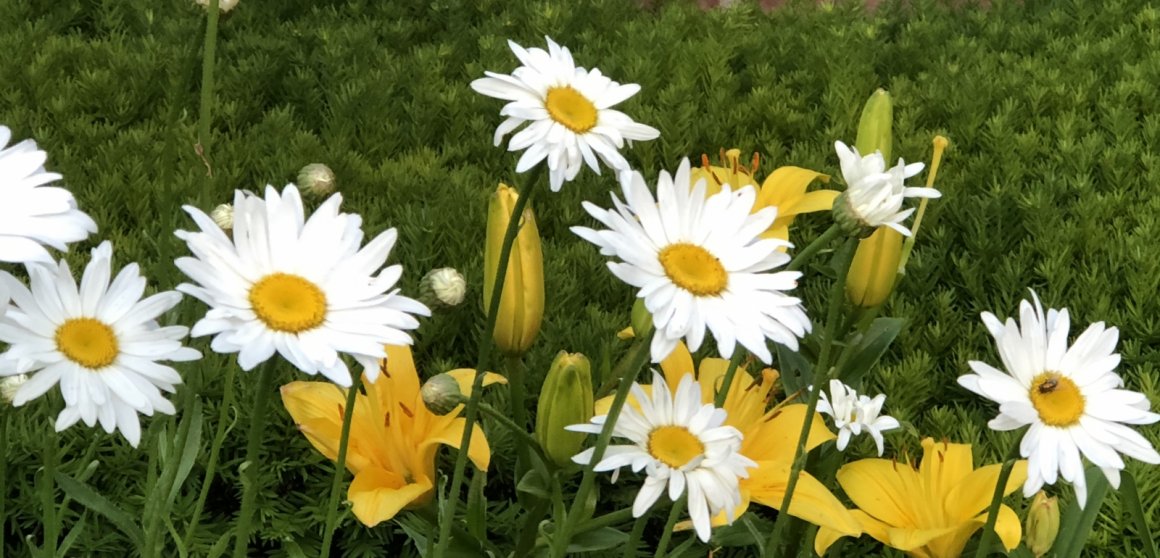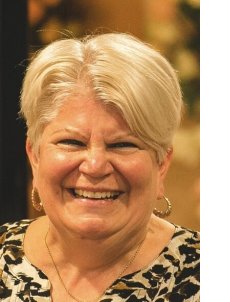 "I feel like a fine bottle of wine that has aged to perfection and it's time to open it up and share it." Janet StraightArrow Be The Medicine

As I prepare for my 66th birthday I am so grateful to be here now. All of my life has prepared me for this time. As I begin to collect social security at full age I am more alive than ever.

There are so many things to share and it begins with some of my deeper journey below. My life has been challenging from day one. Change and loss have been my norm. Learning to make the best of it has been my journey as well.

Below I am sharing pieces of my story that I have never written for the public before. Some of my friends and colleagues have been surprised to read earlier versions of this and now know more of what has brought me here. I refined and added many significant pieces this morning as I put this newsletter together.

My studies have been continual. Life is my schoolroom and some of you have been my dear companions. Join with me below to learn more about the journey as it has been for me. May the telling of this give you more depth and understanding of your journey as well. It is quite intense so I broke it down into pieces. It is candid as life challenged me beyond belief many times.

Be The Medicine is about HOW to live this journey. Talking the talk is nothing like walking the walk. Join me below for this revealing story. May it open you to new possibilities. NAMASTE.
Janet StraightArrow
Be The Medicine, Live the Power of You!

Little Known Pieces of the Journey

WHAT DO a Race car Driver, Realtor, Mom, Sailboat Captain, Fashion Model, Shaman, Dancer, Entrepreneur, Writer, Reiki Master, Astrologer, Medical Intuitive, Lifelong student, Loving Teacher, and Spiritual Guide have in common? Me.
It has been an intense, rich, full, terrible, wonderful, challenging, painful, and exciting life.
ELDER GRACE.
After living in many worlds consciously unfolding for over six decades, I feel great compassion for all of us, and have a comfortable understanding of the journey of life, relationships, love, success, spiritual awakening, and living it in our everyday world.
I found common sense and logic in spirituality and natural healing. I also found out how the world works on so many levels and areas of our being and the world at large. This understanding has brought great peace as I have lived it consciously and shared it.
In studying traditions and religions around the world I have found the unity that always works for all of us and also what interferes. It is a science of experience that is found across the globe when you are open and searching for it and willing to let go of what does not work to manifest everything possible.
Fifty-one years ago our family doctor said I would not live long. In these years I have faced death and rebirth on many levels each decade and I am still walking. Living our purpose is not often easy, it is challenging, and can be fun! How did I get here and what motivated me to develop Be The Medicine? A little bit more of my story with love.
Janet StraightArrow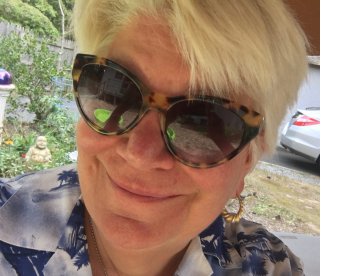 CURIOSITY AWAKENED THE CAT. From the time I was a child I had deep questions and lived the answers even when they did not agree with what I was taught in the family and culture. Inspired by sacred teachings, I knew there was so much more to life and health than was commonly known. I also saw that the world and her people were confused and hurting unnecessarily, and I wanted to find the clear truth, live it, and teach others too.

Very sensitive and aware and yet unafraid to explore, living true to me made all of the difference. Amidst the challenges, there were great friends, guides, and teachers. There were also times I was an outcast and that was not easy but I always wanted to be true to me and the values that were important to me.

CONSTANT TRAUMA. I grew up living on the edge of life and death. My father was in and out of critical condition from before I was born and we did not know if he would be alive any night, or morning, many days, weeks, and months each year. I was the oldest of three and my mother's right hand in caring for the house and children and dad when he was home. He died in a very worn out body at the young age of forty-eight.

CHOOSING AGAIN. In 1967, when I was fifteen, our family doctor told me I would not live as long as my father did that changed my life and made me question everything. I was very sickly in similar ways and decided then and there that I was going to live a long, healthy, happy life and figure it out which started the journey to Be The Medicine.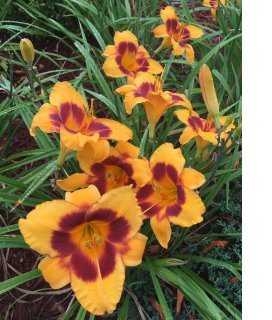 SHARING THE JOURNEY
As a young mother who had done considerable research and study in college, many books, and with many now renowned teachers in NYC, I organically began teaching mothers how to heal and assist their families with health and wellness and behavior problems in the later 1970's with nutrition, whole foods, and natural methods as my first healing business.

TAKING RISKS. MINDFULNESS.
In those same years, I raced Porsche's with my husband on Watkins Glen, Pocono, Lime Rock, and my favorite high speed road racing track of all, Bridgehampton on weekends for six years. This gave me many opportunities to face life and death and test myself as I developed fine-tuned awareness, focus, and mindfulness as we were racing with many other cars at top speeds vying for the same place. Not many women participated by driving, and to this day I wonder what made me suggest and pursue this with my husband. PS. I loved it and had no resistance from the men in ways that affected me as I was all in and enjoyed their company and they enjoyed mine.

I now realize that it was the same courage that it took to step into a fireproof suit and car, that later took to accept and live the unlikely life as a Shaman, Healer, and Sage in today's world. Both were me, organic and natural.

During that period of my life, I also birthed two babies, planted gardens, and studied yoga and meditation, astrology, deeper healing, and more on whole foods cooking and eating. I was also working very steadily to heal myself of two issues that would not subside no matter what I did.

At 31, in the two weeks after my marital separation, those two problems went away totally, and opened up new doorways in my study of the mind-body connection. Many of the studies and methods I had explored made a difference and are popular now, but were not accepted by many then. When I wanted to bridge my nutrition with a psychology degree in 1984, I met great resistance in college. Mind-Body medicine was not well known yet.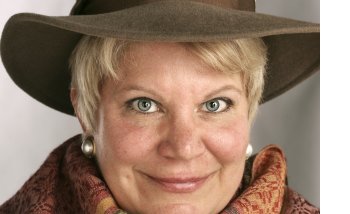 NEW LIFE.

By the late-eighties, I had divorced, completed another college degree, and began my real estate career while raising my daughters and studying and practicing living spirituality and healing. None of this journey was easy and yet I followed my inner leading each step of the way and trusted the process.

In 1992 at the age of forty while selling 42 homes a year, beside reading three spiritual-healing books a week, I discovered quite by surprise, my calling as a Shaman by a Shaman.
I did not believe him and took it under advisement, and from this time on watched and participated as my life and expanded realities opened up. I organically remembered and brought through great wisdoms, understanding, and how to accomplish healing and so much more.

There has always been a deeper calling to assist people and live at higher levels of being. As I continued to study, it was with the understanding that we are all one, and I wanted to discover how.

DEEPER BLEND. Some of my greatest awakening experiences, and studies, came during those years when I began teaching Shamanism and Reiki and life's wisdom to many, as I also sold homes and assisted people on their journey as homeowners.

Living spirituality in all aspects of work and life was a focus I explored. It is a very important focus for all as no matter who we are and what roles we play being spiritual makes everything alive and helpful.

In 1999 I moved into working full-time in healing and teaching and writing. I had support staff, so I could continue to explore even more. Each time I opened to some big answer, I found another missing piece or question. I asked higher wisdom for the answer and followed where that led me.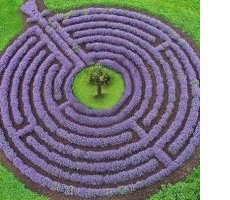 In those full-time years I taught a couple of weekends a month, a few weeknights a month, and saw 25 clients a week. I learned more while teaching and healing paying attention to everything. The work I was called to do evolved as I realized what was important, and what was window dressing in everything.

Spiritual wisdom, healing wisdom, and practical application for everyone, was my goal. I found out that the greatest possible healing occurred when all levels of awareness and responsibility worked together. I developed ways to move from being the healer, to facilitating healing, enabling people to begin to be their own medicine.

The Journey is all there is.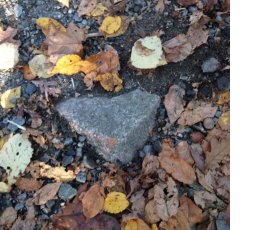 GATHERING MORE.
I continued to explore, learn, and heal, and was led to study and do private work with renowned teachers, healers, Shamans, Gurus, Masters and many others in many disciplines around the world.

Each step awakened me more and gave me more pieces to the puzzle looking for complete health, spiritual mastery, and living it now. It has been a wild ride, full of love and challenges at every turn, and choosing love, happiness, and health all the way.

I could have stopped at any point to build a larger business and program where I was, and yet I knew my purpose and the greater gifts to be shared required me to continue to study and find complete answers as I taught and healed.

It was the discovery of teachings from Siberian Shamanism and deepening my connections to the highest teachings from the Far East that brought all of it together for me in 2005. Each piece leading up to that was important and I finally found completion.

I sold my home and took a Sabbatical in 2005 in order to just stop enough to more deeply process all I had gathered to put it into a cohesive work and programs. That Sabbatical was a working one where I studied and integrated even more. I also took an amazing time living in Woodstock, NY where a Shaman was accepted, honored, welcomed and understood. I was called back to NJ in late 2007 and found a new place to call home and opened a new healing center fifteen miles east of my last one.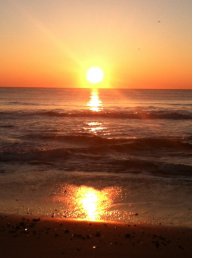 DEAD-AWAKE.

In late March of 2008, I felt I was ready to bring the wholeness of Be The Medicine out. In meditation one night I heard, "You have more to heal first." of course I resisted. I had international support and coaching guidance assisting me at this point. Class sizes averaging forty people joined me in our spacious new healing center in Morristown, NJ.

On April 1, my youngest daughter Lisa died unexpectedly in half an hour. There was no doubt many things had to be put on hold. Yes, more healing for sure.

Shattered, I deepened the journey by living through that life-changing trauma, and so many more that followed close behind. I felt machine gunned full of bullet holes and was still walking. Back at square one emotionally, I lived in that tender space where many clients join me looking for help, which helped me refine the work even more.

I saw the work I had developed with new eyes and a heart that was broken open, yet again. I was grateful for all the wisdom and tools I gathered and practiced daily prior to this, as I lived the work and was able to survive through those difficult times and focused on thriving in love and grace.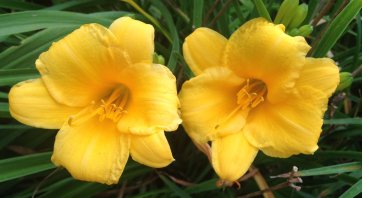 BROKEN HEART, BROKEN EGO. I learned how to receive from people who I had helped over the years, and many I did not know who I affected and who appreciated me.

Healers offered me their services, others offered me love, and sanctuary, and so much more. After giving so much for so long, I humbly received with love and gratitude, That experience opened me up in ways that were so precious and powerful. Learning to receive is an important piece of the journey for all.

I also learned what Jesus meant when he said, "Forgive them Lord, they know not what they do." when my birth family walked away and told me to get over it, and were of no support.
My surviving daughter and ex-husband and i stood strong together as our lives fell apart. Lisa was the great unifier in life and death.

NO MONEY. In 2009 The year after Lisa died, and the economy crashed, I learned what it meant to have no money. People say that often and still have a house, car, and regular income and that was not my experience. My astrology said this would happen, and I did not want to believe it, and did my best to avoid it.

I began working when I was ten years old, and through the years, and many challenges, I was always able to provide for myself by working hard and smart. No matter what I did, in the couple of years prior, money was like a yo yo, and I was not in control.

SURRENDER AGAIN. When I found myself down to my last few dollars, I was humbled beyond belief. I heard a voice say, "There will be no more income for six weeks, figure it out." Not many people knew of my struggles and I kept walking. At the razor's edge, I surrendered to my higher self, listened, followed, survived that period, and built my life and money back up again.

Integrating Deeper Healing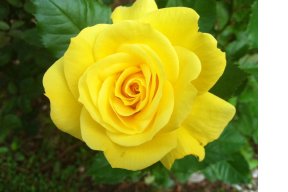 During the past ten years since Lisa died, this journey was continual death and rebirth in various areas of my life. The result was learning that the impossible is possible when we live from our high self and divine nature.

I learned to heal body, mind, emotions, spirit, and soul, in ways I always somehow knew was possible and rarely achieved easily by many, as I continued to share my findings with others each day.

I put all of the pieces together in simple logical ways and practiced, taught, and shared as I walked. During these many years, I have penned several books and outlined others that will begin coming out soon. It feels like it is finally time.

Innocence prevails as I am always awed and surprised and grateful for each subtle and huge awakening, becoming, and healing, and encourage the same in everyone.

I often asked why i was experiencing all of the tragedy and challenges which seemed to sidetrack the journey? I heard and accepted my agreement to be tested and live great loss to discover great gains and illustrate by living through it all ways that would assist many over generations with Be The Medicine.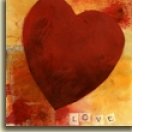 After being stripped to the hollow bone, life is now new and clear and fun. Love is all there is in real ways. At 66, I feel like I have only just begun.

CHOP WOOD CARRY WATER

The last unifying piece of the puzzle came in 2015 when my oldest daughter asked me to bring my real estate skills, and wisdom, to help her build her business in Title Insurance.

Coming out of a very deep spiritual space and back into working in the world part-time has been another rebirthing experience allowing me to bring all of me back together.

It was quite an adjustment for a while. I kept challenging myself to open up and integrate, and living spiritually in a material world became natural to me again. This experience was my next awakening journey, and quite complete. I have enjoyed the challenges and working with her, and am excited to interact with people in different roles, as I continue to work with individuals and groups and write and develop the wholeness and more clearly defined pieces of Be The Medicine.

It has been exciting to witness and share my daughters work watching her live as a conscious business owner and an amazing successful woman walking the walk in all areas of her life.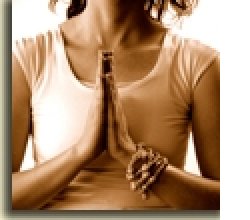 Blending both worlds has brought me new perspectives and understandings that have informed the work of Be The Medicine and informed me of where the population is and what people are looking for and need.



Wisdom comes from living it wherever our life takes us. Being spiritual is integrated with everything and makes life better. Even when we feel like things are over, life offers us new beginnings.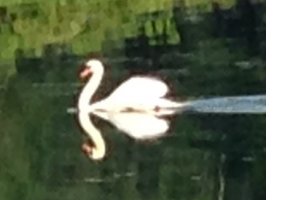 2018 NEW BEGINNINGS

For four decades I have been leading thousands of people of all ages in healing and spiritual awakening and living it. Training healers and guiding them to awaken their innate gifts have also been an important focus. It is always exciting for me to see past students sharing their special offerings with the world.

The purpose of this writing is to let people know this is a lifelong journey for me, and also to encourage you to appreciate that it is for all of us. My search for unity and oneness brought all of the pieces together after over a decade of integration and refinement as I continued to work with many.

This summer I am rebuilding the foundation and structures for several levels of the work-adventure. Refreshing my website and updating social media too.

With six planets retrograde this summer, it is a good time for me to accomplish this as well as offering ongoing support on your journey as we have this amazing transformational astrology focusing us and encouraging rebirth and renewed life aligned with our highest self and truth unfolding for all of us into September.

I look forward to supporting people individually, as I am restructuring my classes and retreats. I am available for private sessions all summer, on Skype, phone or in-person.

Its All About Us being Us.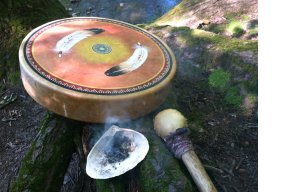 Each one of us has our own experience and I love to assist people to discover, deepen, and love their way through their unique journey.

It is exciting to watch and participate as we are all waking up to higher possibilities and realities. Letting go of the world to live in it has been quite the trip. Discovering the highest truth and deepest love and translating it into simple, logical, common sense practices and ways has been a daily journey knowing this is my life purpose.

Be The Medicine is all about you being you in all of your brilliance, wisdom, and purpose. Healing what keeps us from this is the journey, as we embrace our true essence and live it.

Learning to live from our center and truth is exciting. We already have inner peace and deep love awaiting our discovery. Be The Medicine and Janet teach us how to live our fullness, and manifest health, happiness and purpose naturally.

Check out our sessions and testimonials, read through the blogs which will soon be a book, and all pages on the website and enjoy our Facebook pages for daily inspiration. The best is yet to be. If you feel called to work with me reach out and let's find a way that works and begin.

Look for new Facebook live streaming and many offerings along the way. Find me on Facebook, Twitter, Instagram, and Linkedin.

Enjoy your own journey,



Always in Love.




Blessings and Great Adventures,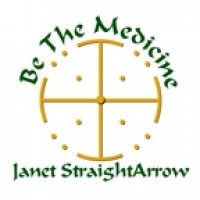 Janet StraightArrow
Be The Medicine, Live the Power of You!
www.bethemedicine.com

973-647-2500

Janet@Bethemedicine.com




PS I have been writing my memoirs for several years and have many amazing stories on the details of the learning over the years and stories of miracles and so much more to come.