August 2018 Newsletter
For 12 years this newsletter has gone to more than 20,000 Firearms
Collectors,
Enthusiasts, Historians and Professionals Worldwide. We now reprint o
ver 6000 Vintage Gun Catalogs, Books and Manuals from the 1840s to the 2000s

Back issues: you can view the newsletter on our website. For a downloadable copy of our catalog of reprints or manuals this will take you there. Also, we have Interesting downloads at our website. Please forward this letter to your friends.





Some Nanny Browsers such as Firefox and Opera have done a couple of things to "help" you. They sometimes block images... you can click the button to show pictures with no fear. They also sometimes cut off the bottom of the newsletter... scroll down and click the button to show the whole thing.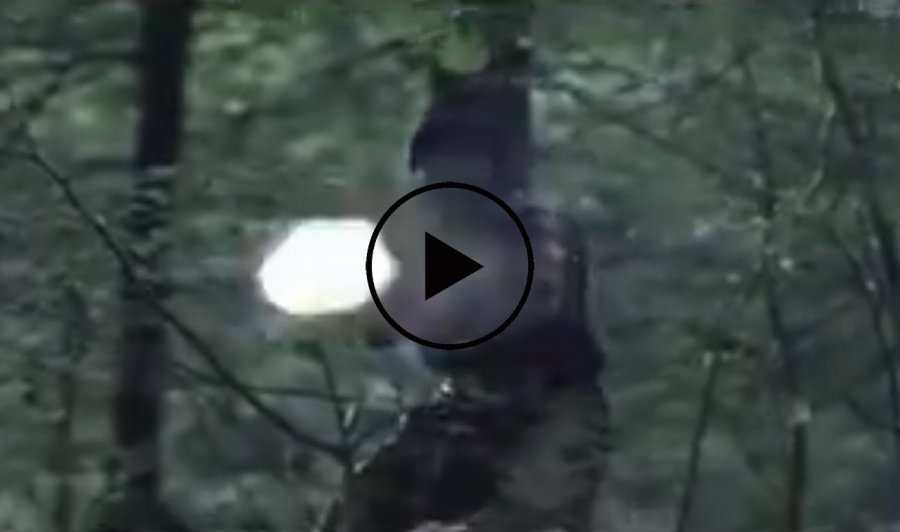 ____________________________________________

Pick Me Ups...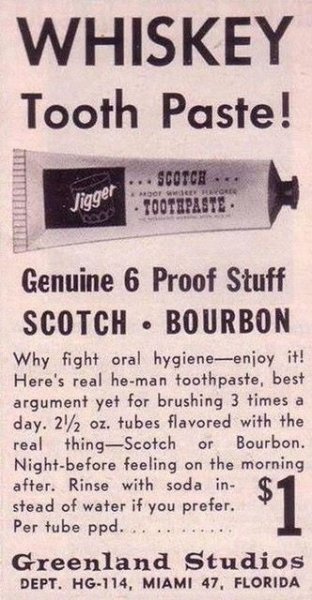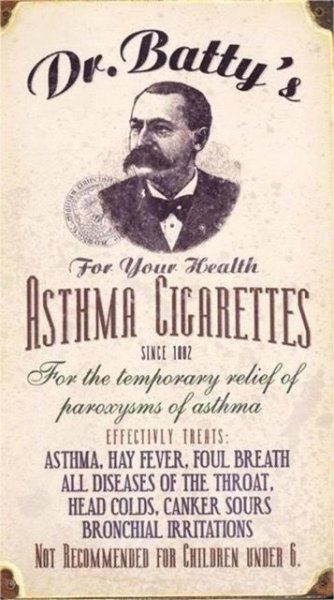 ________________________________________
25 years ago there were 56 teenagers in the labor force for every fast-food restaurant. Today there are fewer than half that- reflecting both teenagers' reduced participation in the work force and the explosive growth of fast-food restaurants.



More than half of NASA's 17,000 employees are 50 years old or older, largely because of the space agency's low turnover rate. About 44 percent of NASA's workers will be eligible to retire in the next five years.

Awww Geez...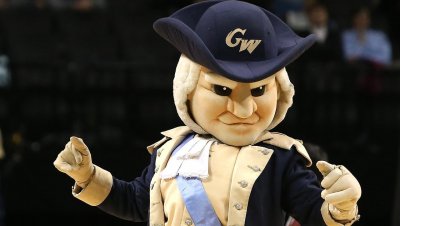 Some students at
George Washington University
are campaigning to drop the name "Colonials" from the university's sports teams, saying the name is "extremely offensive." The name and accompanying mascot- a white man in a tri-cornered hat- was chosen in 1926 to honor George Washington. A campus petition says the name "glorifies the act of systemic oppression."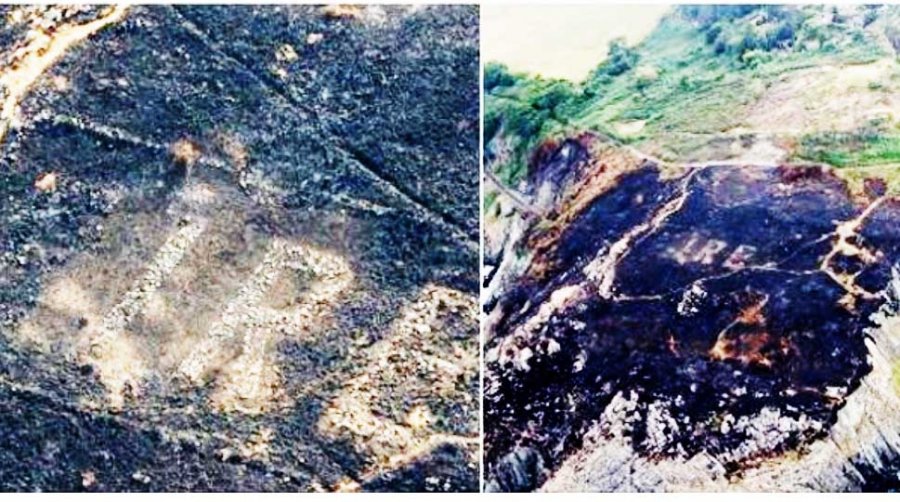 During WWII nervous Irishmen made numerous, huge signs of rubble rock along the coastline to warn approaching, but badly navigated, bombers that the shoreline they were approaching was Ireland not Britain. Recently a brush fire revealed one of these signs. The signs spelled out "ÉIRE" ("Ireland" in the Gaelic language- the first "E" of the sign is not very clear.)


Elections 2018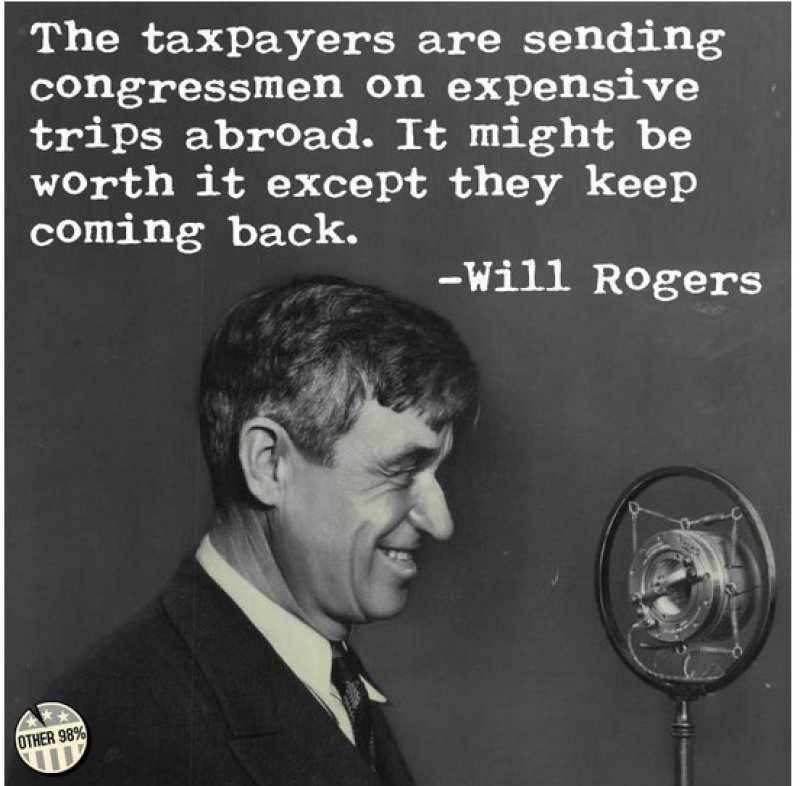 c1934

I told my son, "you will marry the girl I choose." he said, "no."

I told him, "she is Bill Gates' daughter." he said, "yes."

I called Bill Gates and said, "i want your daughter to marry my son." Bill Gates said, "no."

I told Bill Gates, "my son is the CEO of the world bank." Bill Gates said, "ok."

I called the president of world bank and asked him to make my son the CEO. He said, "no."

I told him, "my son is Bill Gates' son-in-law." he said, "OK."

And that's exactly how politics works.


The Places in the U.S. Where

Disaster Strikes Again and Again are in Red - Where Do You Live?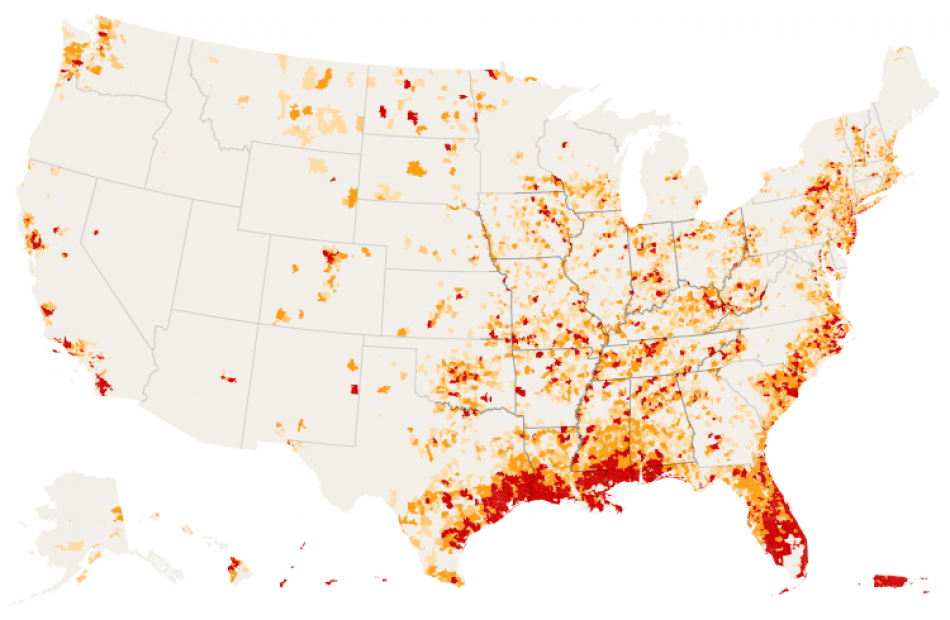 Red indicates the worst losses in each zip code resulting from major natural disasters between 2002 and 2017


Not True!

The Florida Everglades is the Largest Swamp in the United States

People might think that the Florida Everglades is a swamp filled with alligators and other dangerous creatures, but they are actually a wetland, not a swamp. The largest swamp wilderness in the U.S. is the 1.4 million-acre Atchafalaya Basin in Louisiana.
Pineapples Are the Native Fruit of Hawaii
This sweet, juicy fruit might be a Hawaiian symbol, but the tropical plant is actually native to southern Brazil and Paraguay. It's believed that the Spaniards might have taken the pineapple to Hawaii and Guam in the early 16th century after introducing the fruit to the Philippines.

The Easternmost Part of the United States is Maine

You'll be surprised to find out that the Semiopochnoi Island in Alaska is the easternmost part of the United States, not Maine. If you use the Prime Meridian and 180th meridian to define the boundaries between the eastern and western hemispheres, this island stretches across the 180-degree line of longitude into the Eastern Hemisphere, making it the easternmost part of the United States.


All the contributors who over the years have lent us originals, scanned their originals for us and even sent us money are the backbone of what makes us us successful. This month we want to thank... Bill Johnson and Phil Anderson

For those of you who buy our publications on eBay and not our website, please be aware that we have not added any new publications to our eBay listings during the last four years. The problem is that eBay fees to list just don't justify adding more listings. Over 75% of the 3500 or so publications we have on eBay have sold one or no copies in the last year and adding more is so expensive it just does not make sense. Please buy from the website. We use Paypal so your purchase is perfectly safe or at least as safe as eBay is.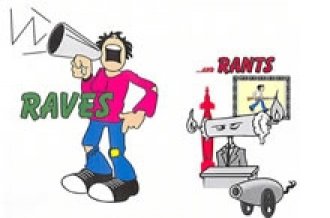 (Dear Abby) hello, thank you for the photocopy, despite the wait of 5 weeks I inform you that the credit has still not been credited to the account, rotten you check on your side the reason can be forgotten? David





Sir, In English "Rotten You" is a nasty thing to call my wife. We are now out of pocket for two shipments, the second of which left the U.S. 23 days ago (see tracking below). We have been insulted. You failed to read Abby's note and called her names. Nothing we offer is photocopied. We print on large production printers. Quality, as we say in the advertisements, varies depending on the donor copy. Don't call or write again. Rob Mouat



(Dear Rob) I am totally sorry for the time with the translation of google translation I wanted to write could you, then the corrector in french emitted the bad words, never I would have dared to insult whoever is especially that you made me excellent service, still sorry for the translation.. David.

Dear David, Thank you for sending your regrets. I too apologize for sending you a rude note. My excuse is that many people are extremely rude to us every day. We are retired from work and offer these books only as a friendly gesture to other people. We take offense when people are nasty to us. Again, thank you. Rob

Merci. David Bouhier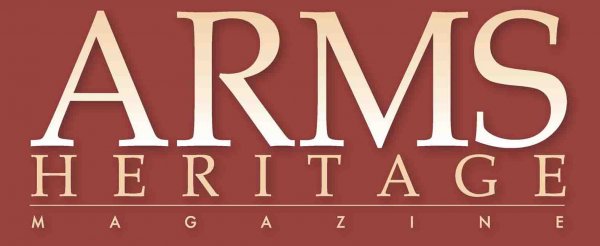 Sam Walker and Colt- What if?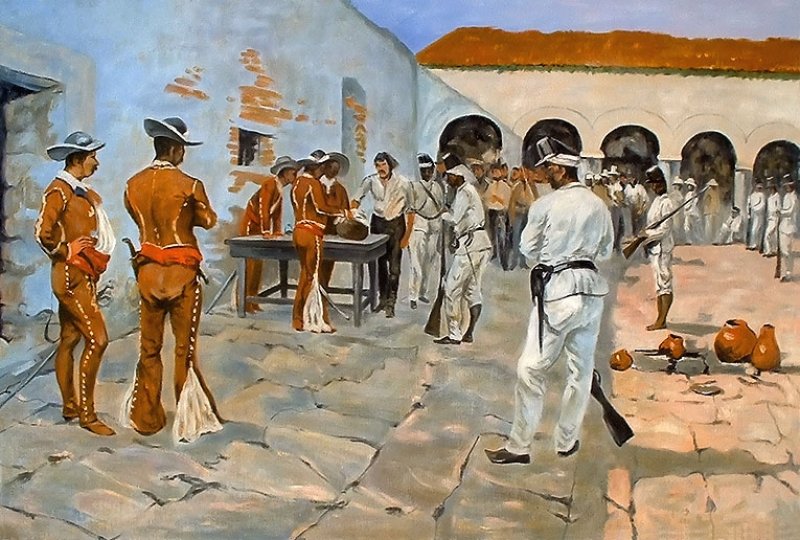 (A partial account of how the world of firearms hung on a single black bean)



...Sam Walker first arrived in Texas in 1842 at the Port of Galveston. He served in the Texas Militia under Captain Jesse Billingsley against a Mexican invasion led by General Adrian Woll. Walker was captured on December 26, 1842 and marched to Mexico City as a prisoner of war. He survived what became known as the "Black Bean Episode" and was held prisoner for two years before escaping to Louisiana and returning to Texas.



The Black Bean Episode



Although Santa Ana had been defeated at the Battle of San Jacinto in 1836 and had signed the Treaty of Velasco, the Mexican Parliament never ratified that action. His forces continued to invade the Republic of Texas in hopes of reclaiming the territory between the Rio Grande and the Nueces Rivers.

As a result of one of ensuing skirmishes, 308 Texian soldiers, in an attempt to capture the town of Ciudad Mier were unexpectedly met by a force of 3000 Mexicans. After heavy fighting that took a heavy toll of Mexican troops, the Texians were forced to surrender on December 26, 1842. The Mexicans took 243 prisoners and started to march them toward Mexico City. On February 11, 1843, 181 Texians escaped, but the lack of food and water caused 176 survivors to surrender back to the Mexicans. This took place near Salado, Tamaulipas.

When they arrived at Saltillo, they learned that Santa Anna had ordered all escapees executed. They were moved back to El Rancho Salado to await their fate. By this time diplomatic efforts by various foreign emissaries led Santa Anna to compromise. He agreed to execute only ten percent of the captives. To determine who would die, the commander, Domingo Huerta, placed 176 beans in a pot, seventeen were black and the rest were white. The men were blindfolded and forced to each pick a bean. Those who picked black beans were to be executed. Sam Walker was one of those who picked a white bean. Whether he later escaped, as some have written, or was one of those released by Santa Ana in September of 1844 is not clear. One is tempted to speculate on how the history of firearms might have been radically changed had Walker drawn a black bean.


-----------------------------------


Read this and dozens of other terrific articles in Arms Heritage Magazine. A year subscription costs a mere $19 and you can have access to this year plus the last six years!








The Internet Browsers we all use to look at emails – Firefox, Edge, Opera etc – have all decided to truncate or cut off the bottoms of long emails. While there is a tiny note at the bottom allowing you to retrieve the rest of the email we decided to reduce the number of Letters from Readers to shorten this newsletter. Rob and Abby

Charles Greenblatt 1965 Police Equipment Catalog: (Dear Abby) Thank you for your fast service. There is a problem with the front cover. It looks as if part of the back cover (Smith and Wesson handcuffs) was placed on top of the original front cover (pistol and badge in white circles on orange background) when duplicated at your facility. I am NOT asking to return it. If you can provide a copy of the original front cover as I have described it and as picture in you original offering, I would be most satisfied. Thank you.
PS I've included photos of the front cover and back cover as received along with your original listing showing the front cover. auriesville423fonda (eBay)

Dear auries... You know, I am always suspicious when people ask for this or that after they buy but to my great surprise you are, of course, absolutely right, there are two back covers in the print file. I have no idea how that happened because the master file from 2012 is fine. Anyway, it is just as easy for us to print you a new one as it is to send a new cover so that is what we will do. Please just chuck the one you have it isn't worth returning it and we don't keep stock. I do apologize for our error, that was an obvious mistake and I should have caught it. Cheers, Rob Mouat

(Dear Rob) Your response speaks highly of your company. Truly 5 star!! Keep up the good work. Thank you-- auriesville423fonda (eBay)

*****************************************

Whitby & Co. Kendal Knives 1965 (UK) Hello, Of the 15 pages in the Catalog, how many pages are related to Puma knives. Thanks, Ken (eBay)

Hi Ken, The answer is I don't know. There is a page that describes the relationship they have with Puma and there are pages of pictures of knives before and after that page but I can't tell if the pics are Puma or not. We reprint quite a few catalogs featuring Puma knives including one that is from the company itself but not all are on ebay: "Puma-Solingen c1960s Hunting and Clasp Knife Catalog", 21 pages. We reprint over 6000 old sport goods catalogs and only about 3000, all we can afford to advertise, are on ebay. Sorry to disappoint. Cheers, Rob for cornellpubs

Thank you. I will take a chance on it and buy it. The other catalog from the 60's you mentioned, where can I find that one ? Thanks, Ken

Ken, this is the sticky part. Ebay forbids us from giving you our website address so I am very sorry to tell you that you have to figure that out for yourself. My apologies, Rob for CORNELLPUBS

*****************************************

Hi Rob and Abby, The publication requested recently arrived in very good condition. It is everything I hoped for – an excellent resource to research the history of this company, and in particular, a very old shotgun. Thank you so much for preserving this information and making it available. Much appreciated, Neil Potter

Hi Neil - thanks so much for your kind words.... and understanding of what we do- we appreciate it very much. Abby and Rob

*****************************************

ABBY: I've tried repeatedly to view the contents of the L C Smith catalogs, with no success. I need to know if any of them, (especially in the 10's-20's era), contain a "Blank Order Form"?? Thanks in advance & have a Blessed day! Don Vied

Hi Don, Before I look I must ask if you are serious about the order form! Forgive me if I am being pedantic if you are making a joke, I never know what people want even if it is an order from a company that went out of business generations ago. Best, Abby

ABBY: I own several L C Smiths & have books on their history, so I'm aware they have been "defunct" about as long as I have been on this earth. So, the reason for the "Order Form" is to be able to show that they would make a gun to your specifications with very little up charge. I saw one of these forms years ago that listed all the options that were available. I fully understand and appreciate your questioning. If any of the old catalogs include a blank order form, I'll gladly purchase it simply for "Reference" & "Knowledge". Thanks for getting back to me. Have a Blessed evening. Don Vied

Hi Don, The following Smith catalogs have order blanks, hope this helps:

*****************************************

(Dear Abby) Austin & Halleck 1997 Muzzleloading Rifle Manual: Went to pick up my Austin Halleck rifle and found it was sold so I am wondering if I could cancel my order? tocarmody2012-us (eBay)

*****************************************

(Dear Abby) Hopkins & Allen 1903 Arms Parts and Repairs Catalog do you have a book that shows the arts for the 922 /925/932 so that one could make replacement parts. jimbob785 (eBay)

Dear Jimbob… Most of the parts books we have for H&A only identify the guns with description not model number and based on your question I'm not that familiar with the H&A models to advise you better. Abby

*****************************************

(Dear Abby) Armsport, Inc. 1980 Gun Catalog- Miami, FL.- is that an actual magazine on magazine type paper? Or is that on copy paper? 598maintco (eBay)

Dearb 588: Well, I guess it is neither. It is printed with a Xerox ColorCube (wax deposit technology) on 24# paper, then bound. Copy paper is usually 20#. Rob Mouat P.S. If you want an original then they do show up from time to time. Rob Mouat

*****************************************

(Dear Abby) US Rifle Model M1 1942 - .30 Cal, Springfield Garand Manual Hello, I really want a good copy of this manual. The copy that I received had page 26 at the very end of the book, and page 27, which should have been on the pack side of page 26, is nothing but a blank page. Do you have a correctly made copy of this manual? Thank you. Dave sig1911target (eBay)

Hi Dave, Wow, you are absolutely right, thank you. We've been selling that manual since March of 2008 and nobody has ever noticed my mistake. I am printing you a correct replacement now and will get it out to you tomorrow. I am very sorry for the error and appreciate your note, thanks again. Cheers, Abby

*****************************************

(Dear Abby) I have written a research paper or case study on the Original (handmade) Colt Paterson. The title of the paper is "The Historical Significance of the First Successful Colt Revolver, The Colt Paterson" The study covers seven years of research. It is extremely detailed and highly technical. Would you be interested in reviewing it? I am a retired Associate Professor from the University of Wisconsin. Sincerely, Michael Desparte

Dear Michael, Thank you for asking. Realistically, neither of us has the expertise to do more than comment on the readability of the article, something that would be utterly necessary. But if you would like, I am confident we can ask one of our more knowledgeable readers to do a review we can publish in our newsletter and, with your permission, perhaps elsewhere. Would that be helpful? Cheers, Abby

Yes, that would be helpful. If you would be able to pass it on to one or more knowledgeable readers for a thoughtful review would be great. What did you have in mind about distribution elsewhere? Just need to protect my copyrights, i.e., some sort of control on what you print or publish. Michael

I would ask Dick Salzer, publisher of Arms Heritage Magazine to suggest someone to look over the paper, perhaps he has time himself. As far as publishing it goes, our clientèle are oriented toward later weapons so offering it to our people would probably not be too successful. Arms Heritage Magazine is more likely to be a better venue for you. We might be able to print it to order for you but that is a question better answered later. Why don't you write to Dick at dick@armsheritagemagazine,com and see what he says? Best, Abby

Thank you I will do that, contact Dick Salzer. Mike



************************************************