Growing up in the middle of northern Iowa, the first time I experienced an ocean was during my 2nd year of college in the middle of January at Jones Beach, Long Island. Since then I have enjoyed many oceans around the world, and continue to be intrigued by "the ocean view." What I've noticed about myself is that as dynamic as the water and waves are, my attention gazes out to the spacious horizon, as the sounds, scents, and textures of water, sand, sun and wind flow through and transform my world view.
When you look out upon the ocean,
The waves? The shore? The horizon?
The feel of the wind? The sound of waves, wind, birds? Or do you focus on the feel of sand, wind, sun, and salt water on your skin?
When your senses are fully alive
with an infinite horizon in site
and the feel of soft ground under your feet,
what awakens and transforms
in your personal and world view?
At MBR we are available during this final month of summer, holding space for the vast horizon of your being, to support the enlivening of your sensing, breathing, moving body. Our classes, workshops, and private sessions are all here in service of your personal and worldly transformings.
Please read below for August & September highlights. See our website for more details.
With ocean mist,
a sweet salty breeze,
radiant sunshine,
and an endless view,
Mary Abrams &
All at Moving Body Resources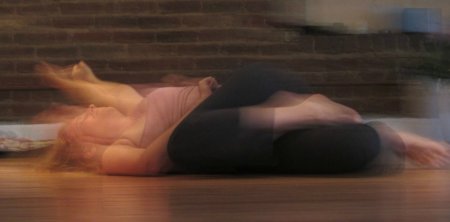 MOVING BODY INNOVATIONS
Taught by Mary Abrams
Thursdays 10 am - 12 pm
(Substitute teacher on Aug 21 and 23)
Fees: $30/single class
$130 / 5 class series
See info below.
MOVING BODY HEALING
Monday, Aug 13 6-8 PM
$30 single class
ALL ABOUT ATTENTION
Aug 10 (New Date), Sept 21
SOMATIC SOLSTICE MAT
[No classes in August, resumes in September]
HEART-CENTERED TOUCH FOR MEN
Led by Adam Brown
Thursdays 8pm - 10pm (pre-registration required)
212-366-9025
adam@heartcenteredtouch.com
Taught by Mary Abrams & Colleagues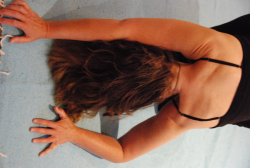 These classes are an amazing opportunity to awaken your senses, experience your body as movement, interrupt your habitual ways of thinking and feeling, and to develop new clarity, awareness, strength, and liveliness in your entire being. We will explore with breath and sound play, sensing, feeling, micro-movement, expressive movement, and deep stillness.
Beginners are welcome anytime.
Every Thursday 10 am-12 pm
[Substitute teacher Aug 21 and 23]
Drop-ins welcome to ALL classes.
Fees for 2018:
$30/single class
$130/ 5 class series
Pre-registration via email or phone 24 hours in advance is appreciated but not necessary.
TO REGISTER via email or phone contact:
mary@movingbodyresources.com

or 212-206-7542
This class explores the questions, "What is healing? Who is the healer? Who is healing? Can healing occur if nothing needs fixing? Can healing occur if no one has special powers? Or if everyone has special powers?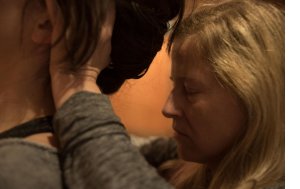 During these sessions all participants will be invited to explore themselves moving, sounding, breathing, and being in the space as healers, as being healed, and in endless creative roles appearing and disappearing for no rational reason. Participants will be invited to bring their special, sacred, and mundane objects to heal with, along with fabrics, singing bowls, shakers, candles, water, and all other items in our healing space. Together we will discover the mysteries and meanings of healing.
This class is inspired by Mary's lifelong creative explorations in the mystery of being and ongoing Somatic Movement practice.
$30/single class
$130/ 5 class series
TO REGISTER via email or phone contact:
mary@movingbodyresources.com or 212-206-7542

TANTRA: The Mastery of
Intimacy and Connection

Taught by Olga Kaplan
Thursday Sept 6
7PM - 9:45PM
ENERGY EXCHANGE: $40.00
During this workshop we will dive into exploration of principles of Tantra and
Tantric Tools that you will be able to easily integrate into everyday life.
Through breathing and movement techniques you will be able to slow down, quiet
the mind and reconnect with your own body and sexual energy within it, which is
the Life Force Energy.
Through interactive exercises you will learn new ways to deepen intimacy with
yourself and others and build new communication skills that will allow you to
improve and bring your intimate relationships to the next level.
This class is heart oriented and experiential. This is a safe environment to open up,
step into vulnerability and take off the masks and armor that are no longer serving
you.
Connect with yourself and others by being open, loving , supportive, and playful .
This class is for singles and couples, all genders and sexual orientation are welcome.
PayPal or Venmo: olgakap@gmail.com
Wear comfortable clothes and bring a water bottle.
Please arrive 15 min prior for registration.
PLEASE RSVP SO WE CAN MAINTAIN GENDER AND SEXUAL ORIENTATION
BALANCE
Email: olgakaplancoaching@gmail.com
RELIEF & INNER RESOURCES
for PTSD

Taught by Zadok Ruben & Mary Abrams
Sunday, September 23
11 am - 4 pm
Fee: $150
This day long workshop combines practices from the Alexander Technique and Continuum to provide participants with direct experience of nervous system and full body relief from unnecessary tensions resulting from PTSD.
Veterans from all areas of service, people dealing with PTSD from accident, injury or trauma, and care-givers for those suffering from PTSD can all benefit from the experiences and take home skills offered in this workshop.
Zadok Ruben, DVM, PhD, and Certified Alexander Technique teacher (ATI & ISTAT), founded Alexander Technique in Living (Westfield, NJ), a general practice that has included teaching at a V.A. Hospital (Integrative Medicine, East Orange, NJ), the Philadelphia School for the Alexander Technique (Philadelphia, PA), the A-T at Cambridge (MA), the Netanya, Israel A-T Teachers Training Course, the Music School-New Jersey Workshops for the Arts (Westfield), the New Jersey Institute of Technology string and jazz ensembles (Newark). He also developed and presented a conceptual view of functional anatomy "Integrative-Relational Body Construct and Cognitive Awareness in Movement", and is a research team member (fascia and muscle tone) at Rutgers University School of Rehabilitation and Movement Sciences (Newark), and anatomy consultant for a book on the A-T and voice (in preparation by Kathryn Armour, MA).
Mary Abrams, MA, RSME go to: http://movingbodyresources.com/about-mbr/about-mary-abrams/
TO REGISTER via email or phone contact:
mary@movingbodyresources.com or 212-206-7542
Moving Body Festival 2018:
Engaging Somatic Realities!

We are proud to be a part of

The International Somatic Movement Education and Therapy Association's 30th Anniversary!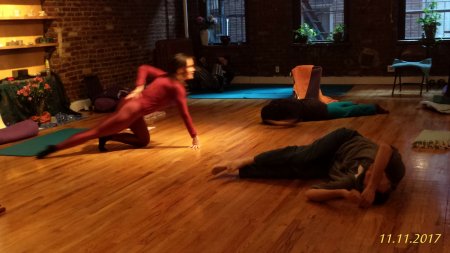 O

nline registration is now available!
Including

a Saturday evening performance...
Friday, Nov 9:

Mary Abrams, Stuart Garber, Melissa Neidich, Ellen Cohen, Clare Maxwell, Susan Sinclair, Hanson Tse, Sarah French, Kima Kraimer & Ayako Sho
Saturday, Nov 10:

Jennifer Maeve Moloney, Kathy Benners, Megan Bathory-Peeler, Sara Mulry, Sofia Sundquist, Lillian Stamey, Lindsay Gilmour, Tal Halevi
Saturday Evening Performance: Watermarkings….
Somatic inspired dance & poetry from Watermark Arts
Performed by: Megan Bathory-Peeler, Ellen Cohen, Elaine Colandrea, Bobbie Ellis, Melanie Gambino
Sunday, Nov 11

:

Bobbie Ellis, Valerie Green, Gena Rho-Smith, Caryn Heilman, Melanie Gambino,

Kathleen Brazie

, Ali Fischer, Eden Fromberg
Monday, Nov 12:

Corazon Tierra, Michelle Cohen-Cote, Mary Abrams
With Mary Abrams & Kenneth Ballard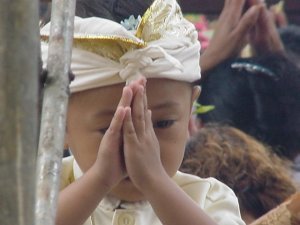 It is time to dance into your full potential.

Time to dream a new dream & embody your heart's wildest desires.

It is time to say Yes to you. If not now when?
More than a vacation, more than a retreat,
this is a
full on journey
of the HEART.
Register now, deposits due in October 1, 2018.
Limited spaces available.
Mary Abrams, Kenneth Ballard, Dharma, Samphos and Ken's amazing Balinese healing family invite you to join us in Bali for a profound Transformational Celebration, a rare travel treasure!
Travel with us on this potent journey, gaining exceptional entree into the hidden inner world of Bali. Awakening. Healing. Re-Membering who you really BE. A time of unbridled bliss filled with unconditioned Love. A time of renewal and rejuvenation.
A time to celebrate Love and exponential expansion.
As this Journey unfolds we will immerse ourselves in Bali's ceremony & ritual. The group will be small and intimate 4 minimum, 14 aspirants maximum.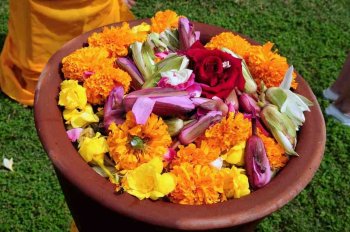 This is a soul call, and we trust exactly the right synergy of travelers to say Yes.
In Lotuz Love & with Aloha,
Kenneth, Mary, Dharma, Samphos and our Bali dream team.
For itinerary & fee info
contact Mary:
mary@movingbodyresources.com
For info on Ken go to: http://www.kenballardjourneys.com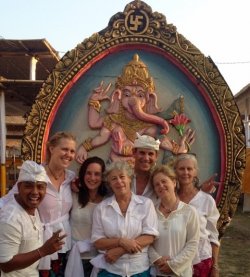 Sacred Journey to Bali Group 2015
Photo credits: top & bottom anonymous, middle K.Ballard 2005
MBR has wonderful spaces
for teaching
and healing arts
of all kinds.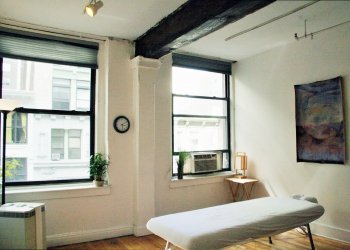 MBR has 3 office spaces and 2 group spaces available by the hour and by the day. Any space can be rented for one time, one hour, a few hours, a full day, an entire weekend, or for ongoing classes.
Our 3 offices are ideal for a variety of private practice sessions. Our 2 group studios -- 400 sq. ft. Small Studio and 1300 sq. ft. Large Studio -- are great for classes, workshops, and other group events.
The more you rent, the better your deal!
Office rates begin at $30/hr for 2018.
Movement Studio rates range from $47 to $130 / hour.
Email:

services@movingbodyresources.com


or
call Greg at (212) 206-7542 - Mailbox option 2
Please Note: If you contact us after

7 pm

, on weekends, or at short notice please email rather than call.
Photo by Barbara Schaefer
112 West 27th Street. Suite 402.
New York, NY 10001.
(Between 6th and 7th Ave)
Phone: (212) 206-7542

services@movingbodyresources.com