Lots of things currently in the que for local and regional blues artists to be aware of so that deadlines aren't missed. Please check out articles below about the October 26, 2018 Ozark Blues Society Blues Challenge and consider the article on Grammy and BMA submissions. Also an interesting activity for anyone with some time August 17-19 presented by the Topeka Blues Society. You will find info on all these upcoming events in the newsletter this week.
Important to remember that all of these various opportunities are made available due to blues musicians, friends, and fans becoming members of their local blues societies as well as The Blues Foundation. Not a member? Please visit us at: www.ozarkbluessociety.org
As always, some great opportunities
again this
week on the calendar for those who want to hear blues while supporting local
artists and venues.
Still hoping to hear ideas from readers. This newsletter would be better with YOUR input! Thoughts and ideas....articles you want to share? As always,you can email me anytime at the address below. We LOVE our readers and want to see
Submission Options for Blues Musicians

2019 Grammy Award

The Blues Foundation sent out a reminder this week of their partnership with the Recording Academy

TM

with the reminder that the Foundation stands ready to assist blues artists with the submission process. Interested in more information? Read on below for submission information.
The Blues Foundation is here to assist you with 2019 GRAMMY® Blues submissions.

Again this year, the Recording Academy will award two blues GRAMMYS® at its 61st GRAMMY® Awards ceremony on February 10, 2019, one for traditional blues and the other for contemporary blues. The Blues Foundation encourages blues musicians to submit their recordings for both Blues Music Award and GRAMMY® consideration.

Active members of the Recording Academy may sign in HERE during the entry period.

If you are not a current member of the Recording Academy and have questions about how to submit your recordings or need additional assistance with the process, please contact: Michael Freeman, Blues Foundation Board Member and Co-Chair of the Blues Task Force at mickfreon@gmail.com.
Access for the final-round online submission period closes Wednesday, August 22, 2018.
Below are important dates for submission.
For complete information, please visit
www.GRAMMY101.com.
For more information on submissions to the Blues Music Awards, check out blues.org for all thing BMA related.
Ready to submit to the Blues Music Awards?

Click HERE: BMA SUBMISSION for the link to the Blues Foundation submission page.
Topeka Blues Society

Presents

Midwestern Blues Summit

The Midwestern Blues Summit in
Topeka Kansas on August 17-18, 2018, will help our Midwestern performers learn how to travel to performances, handle pre-show advances and promotions, and professionalism. But best of all, we are offering a songwriting session with Grammy award-winning songwriter James House!
All musicians and/or your bands are invited to a songwriting session with James House, who has just released his first blues album, James House and The Blues Cowboys. During the songwriting session, Blues society members will meet for a questioning period with a panel of agents, promotional people, local arts connections, and event coordinators to help with events in the Midwest circuit.
Registration: $25 per band (or individual artist)
$25 per Blues Society member
Schedule:
Friday, 8:00pm - 10:30 pm @ Uncle Bo's
Chosen Songwriting Session bands/artists play a 30- min set, followed by James House and The Blues Cowboys
Saturday, noon - 4pm 12 to 4 at Uncle Bo's
James House will lead musicians through a songwriting class.
-or-
Blues Society members attend roundtable discussions
Saturday, 8:00pm to 10:30pm
Chosen Songwriting Session bands/artists perform, followed by James House and The Blues Cowboys
Ramada Hotel & Convention Center,
and Uncle Bo's
420 SE 6th,Topeka, Ks
785-234-5400
Rooms $89., includes breakfast


REGISTRATION:

Please RSVP by email to Topeka Blues Society President, Suki Willison, at this address info@topekabluessociety.org ASAP, with your name (or band name), and which event you plan to attend. You may pay registration fees upon arrival.

PS: Sunday, Aug. 20th, the Topeka Blues Society will host its Blues Challenge. Doors open at noon, challenge beings at 1pm. All attendees of the Blues Summit are invited!
****


House, a sought-after collaborator with Joe Bonamassa, Beth Hart, Martina McBride and Dwight Yoakum has found himself in some of the best musical circles one could be in. James has a way with the art of story-telling while delivering it with a good cry, moan and groan.Blues guitar hotshot Joe Bonamassa says this about his partner in crime:




"James House is one of the premier songwriting and musical talents in the world today. His ability to flourish in so many different genres is a testament to his lifelong dedication to his songwriting craft. Plus, he is one helluva singer. On a personal note, many of my career-defining songs have been written with James. He is very good at taking my wacky ideas and turning them into real songs."




-Joe Bonamassa
Mark Your Calendar

Ozark Blues Society
Blues Challenge
Registration is set to open September 12th for Ozark Blues Society's 2018 Blues Challenge. This regional competition is the first step for blues artists wishing to enter the 2019 International Blues Challenge. Our competition is open to blues bands and solo/duo artists eligible to enter the 2019 International Blues Challenge (visit Blues.org or email Sandy to confirm your eligibility.) Competitors must reside within 250 miles of Bentonville. Winning acts will be sponsored by OBS. Watch our website www.ozarkbluessociety.org for soon to be posted additional information on registration and prizes.
Also opening in September are submissions for the OBS Best Self Produced CD competition. The winner

of our regional contest will be announced on October 26th at our Blues Challenge. The winning CD will also be entered in the Blues Foundation's
2019 Best Self Produced CD competition that coincides with the International Blues Challenge each year. Again, w
atch our website for soon to be posted information on
Not a competitor? Our annual challenge
is also a great chance for blues lovers
to catch sets from many of the extraordinary blues bands in our region....all in one night!
So, mark your calendar for

Friday October 26, 2018.

It will be a night you don't want to miss!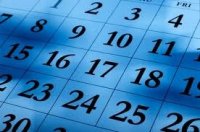 8/10 - 8/18

Please enjoy the following listings comprised of bands, venues, and/or organizations that support Ozark Blues Society. Always check with individual venues for event details and schedule changes.
8.
10
Brave Soul and The Odds for Happy Hour at George's Majestic Lounge in Fayetteville

Mark Bokun and Buddy Shute at Combs Store and Cafe in Combs
8.11
G-Eazy at the AMP in Rogers

Groovement at Bike Rack Brewing in Bentonville

1 oz Jig for Forest Concert Series at Crystal Bridges in Bentonville

Time Burners at Ramo d' Olivo in Bentonville
8.12
Gospel Brunch with Brick Fields at Hoppin' John's in Fayetteville
8.13
Richard Burnett at JJ's Grill and Chill on Steamboat in Fayetteville

Slayer at the Amp in Rogers

Picking Circle-Monday! at the Bentonville Pub in Bentonville
8.15
Blues Therapy with Brick Fields at Moranos in Fayetteville

Keith Urban at the AMP in Rogers
8.16
8.17
Bel Airs for Happy Hour at George's Majestic Lounge in Fayetteville

Lesly Reynaga at the Meteor Guitar Gallery in Bentonville

Ted Ludwig Trio at Haxton Road Studio in Bentonville

Midwestern Blues Summit at Ramada Hotel and Convention Center in Topeka KS
8.18
8/31 Hadden Sayers at The Meteor Guitar Gallery in Bentonville

9/7 Daniel Champagne at Sunrise Stage in Fayetteville

9/21 Laurence Juber at Sunrise Stage in Fayetteville

10/5 Eric Gales at Meteor Guitar Galley in Bentonville

10/7 Pinetop Homecoming at Hopson Plantation in Clarksdale MS

Today's show features music performed by Mamie Smith and

Blues Education Supporters
Thanks to the following for their support of blues education.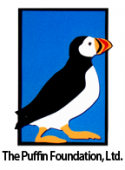 Check Out these regular local radio programs

"The Generic Blues Show" hosted by Paul Kelso airs every Friday night at 9pm on KUAF 91.3FM
Rockin' Hog Radio presents "Sunday Morning Blues" from 8am to 10am every Sunday
LINK
Get Involved with the Ozark Blues Society

Annual membership levels begin at $15 and give you so much in return, including meeting new friends while enjoying the best blues artists in the area.
By being a member of The Ozark Blues Society of Northwest Arkansas, you are helping to support the Arts and to preserve the Original American Art Form known as The Blues.
Membership Benefits Include:
Weekly E-newsletter
Opportunities to win tickets to events
VIP seating at events (when available)
Discounts on OBS merchandise
Social networking – meeting other people who also love the blues
Opportunities to volunteer on OBS committees and at events
Ability to attend board meetings and vote on upcoming organizational issues and elections
Visit our Website to renew or join! Ozarkbluessociety.org