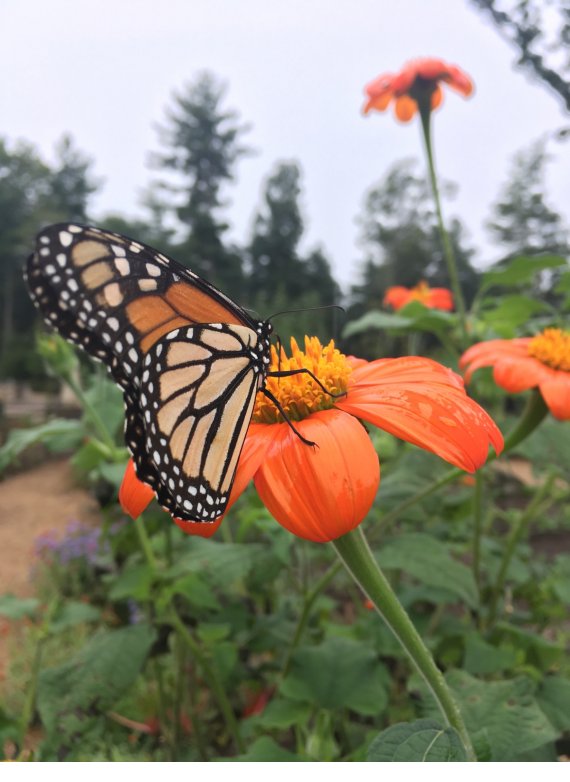 While most gardens are planted with the hope of harvesting food for humans, inevitably other creatures utilize the gardens as well. With cooler temperatures many of these creatures that spent the summer seeking shade will now be out during the day, making autumn a great time to explore your garden. Many regions will also have migratory species that aren't seen throughout the rest of the year stopping by gardens. By now most people know that monarch butterflies migrate to Mexico for the winter, but how many people know that the Southern Appalachian Mountains are a major flyway for monarchs? Or what songbirds can be found migrating through your area?
Depending on the location of your garden and your audience, there are many resources available to learn about who you are sharing your garden with:
Discover Growing Minds' Insect Life Cycle lesson plan.

Journey North

where all ages can participate in citizen science projects tracking migration of monarch butterflies, a wide variety of birds, and even sunlight.

Maps

are also available to predict when a species will be migrating through your area.

Winter World by Bernd Heinrich will help you to answer questions such as: Where does the chipmunk that tore up our garden spend the winter? How will the turtle in the garden survive when it freezes? Read alouds of short chapter segments work well for younger audiences, whereas older readers may enjoy it from cover to cover.
Noticing the creatures that you share the garden with can be the beginning of project based learning units. How do migratory species effect gardens? Are they beneficial to the garden? Are they pollinators? Do they eat the food that was planted for humans? Are there things you want to plant in the next growing season to attract or deter certain species from visiting your garden?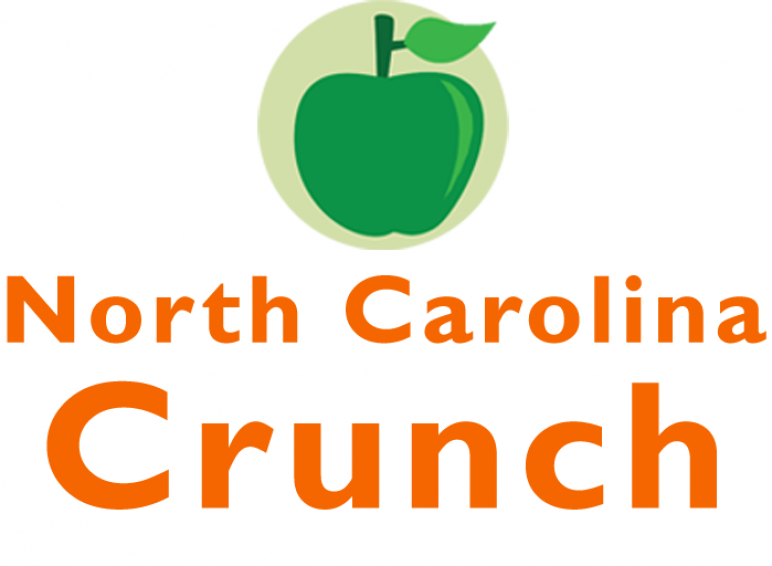 Join us for the NC Crunch!
Join over 250,000 North Carolina registrants in celebrating
National Farm to School Month
by crunching into a locally grown apple at NOON on
Wednesday, October 10, 2018
. Participants of all ages are invited to crunch!
Across North Carolina, kids and adults will be crunching a local apple. This event is about uniting together to celebrate North Carolina agriculture, National Farm to School month, apples grown by local farmers, and promoting healthy eating! Of course, if you are unable to participate on October 10 or exactly at noon, we still encourage you to plan a Crunch event anytime during October's National Farm to School Month festivities.
Ready to start planning your Crunch?
We have created a Crunch Guide with information on sourcing your produce, ways to connect to curriculum, a press release template to help you share your Crunch with the local community, and more!
Click here to register and join the Crunch! You will receive an email with a link to download the Crunch Guide upon submission of the form.
National Events and Webinars
National Farm to School Network Webinar: State Farm to School Month Proclamations
September 20, 2-3pm EST
In addition to the federal Congressional resolution NFSN championed in 2010 to establish October as National Farm to School Month, many states have passed resolutions declaring a Farm to School Week or Month. Similar language can usually be used in your state legislature or for a proclamation by your governor. Join us to learn from NFSN Core and Supporting Partners how they: 1) advocated and obtained these proclamations, 2) used these farm to school weeks/months to celebrate farm to school, and 3) used these celebrations as a springboard for more farm to school policies. Guest speakers will include NFSN Arkansas Core Partner, Emily English, of Arkansas Children's Research Institute, and NFSN Hawaii Core Partner, Natalie McKinney, of Kokua Hawaii Foundation. This webinar will be recorded and available for future viewing.
Register here
.
Webinar Series: Build Your District's Garden to Cafeteria Program
Slow Food USA and Whole Kids Foundation announces the webinar series Build You District's Garden to Cafeteria Program. A four month series providing technical support for the Garden to Cafeteria toolkit, which leads a district through the design of food safety protocols to minimize risk in using school garden produce in the cafeteria, so that students can get the true garden to table educational experience. Each webinar will cover a portion of the toolkit and will feature special guests from school districts that have successfully launched their Garden to Cafeteria program using the toolkit.
Register here
.
Grants, Funding, Resources, and Other Opportunities
Growing Minds Farm to School Funding
The deadline to apply is September 15, 2018.
ASAP's Growing Minds Farm to School program works to connect schools with local agriculture and give children positive experiences with healthy fresh foods through the four components of farm to school: farm field trips, local food cooking, school gardens, and local food in school cafeterias. This funding is open to pre-K through 12th grade teachers, and members of the public working in cooperation with a school in ASAP's
Appalachian Grown
region.
Learn more and apply here
.
Lowe's Toolbox for Education® Grants
Annie's Grant for Edible School Gardens
The deadline to apply is November 1, 2018.
Want a school garden? Annie's believes that showing future generations how sustainable food is grown changes their lives. Connecting kids to gardens helps them to start thinking more holistically about their food, their communities, and the planet.
Learn more and apply here
.
Captain Planet Project Learning Garden
The deadline to apply is March 15, 2019.
Schools can apply now to win a Captain Planet Foundation Project Learning Garden through partnerships with grocery retailers around the country. Grand Prize Winners will receive a Project Learning Garden provided by Captain Planet Foundation, including: 5 garden beds or garden expansion (for schools with an existing garden), mobile garden cooking cart, standards-based Learning Garden lessons and lesson supply kits, and online teacher training.
Learn more and apply here
.
ASAP's mission is to help local farms thrive, link farmers to markets and supporters, and build healthy communities through connections to local food.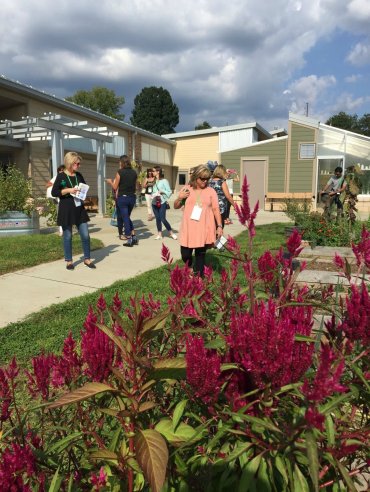 Isaac Dickson Elementary School Garden in Asheville, NC



In August, healthcare providers and advocates from across the country convened for ASAP's Healthy Eating in Practice Conference. One of the local food lunches was a model school lunch and highlighted how school food works. The Magic of a School Garden field trip to Issac Dickson Elementary School (pictured above) gave people ideas of ways to get involved with farm to school efforts and school gardens in their own communities.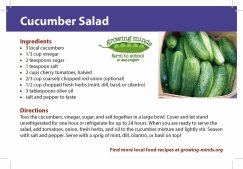 If you work with a preK–12 school in the Appalachian Grown region, you are eligible to come by our office and pick up Get Local @ School recipe cards and "I tried local..." stickers. Our office is located at 306 West Haywood Street, Asheville, NC 28801, and we are open from

9 am to 5 pm,

Monday through Friday. One class set (25 stickers and 25 recipe cards) of each monthly fruit or vegetable product is available for free to any individual working with children in the region.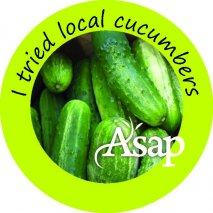 FARM TO SCHOOL CHILDREN'S BOOK OF THE MONTH
Bob and Otto
by Robert O. Bruel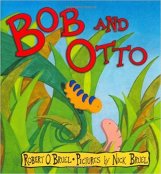 Friends come in all shapes and sizes. While one friend finds himself completely transformed after a long snooze, the other sticks to his routine and feels that he has missed out on something special. In the end, however, they discover that one could not have survived without the other.

Where Butterflies Grow
by Joanne Ryder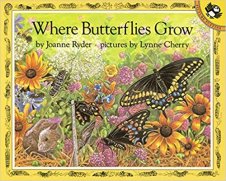 This book follows the early stages of a butterflies life, told from the viewpoint of a butterfly. Lift up a leaf and imagine…

Find more farm to school children's literature in our Growing Minds library.