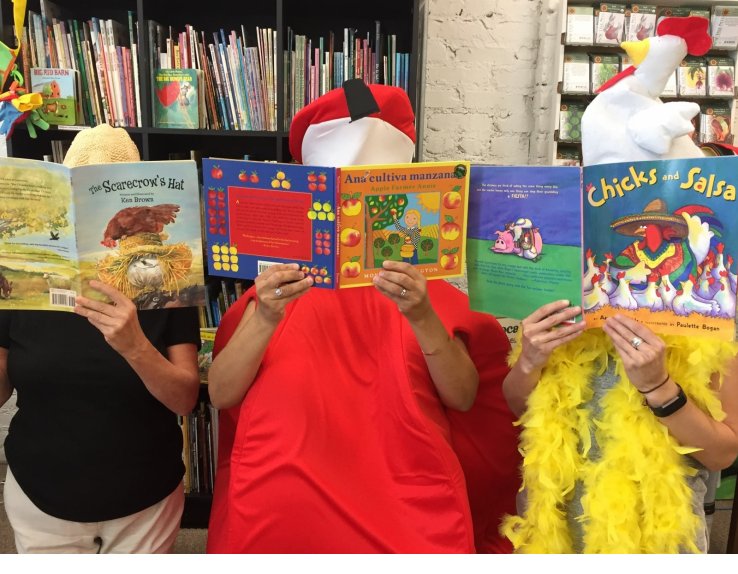 While October has us excited about the NC Crunch and National Farm to School Month, the Growing Minds team is excited about children's literature year round! Ask any of us what our favorite book is in our lending library and the answer could change from day to day or moment to moment. We love matchmaking local food and farm to school activities with the perfect book. Learn more about these books in our Farm to School Children's Books of the Month Feature below.
Why do we love children's literature so much? It all started with our Growing Minds Director and founder, Emily Jackson. Her love of books is contagious and is the reason that each of our preschool and K-5 This Week in the Garden activity guides and lesson plans features a book. If you haven't heard the history of Growing Minds, check out this video to learn more about farm to school and our work.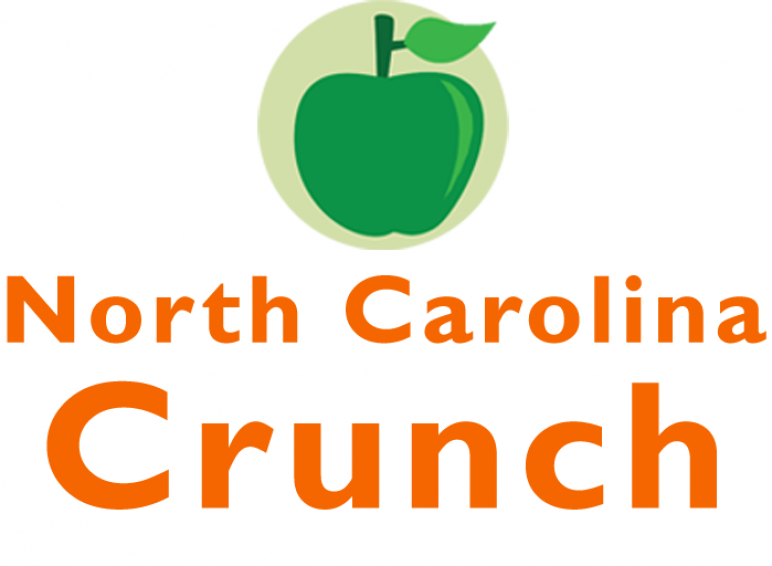 Last Call: Join us for the NC Crunch!
Join over 300,000 North Carolina registrants in celebrating
National Farm to School Month
by crunching into a locally grown apple at NOON on
Wednesday, October 10, 2018
. Participants of all ages are invited to crunch!
Across North Carolina, kids and adults will be crunching a local apple. This event is about uniting together to celebrate North Carolina agriculture, National Farm to School month, apples grown by local farmers, and promoting healthy eating! Of course, if you are unable to participate on October 10 or exactly at noon, we still encourage you to plan a Crunch event anytime during October's National Farm to School Month festivities.
Ready to start planning your Crunch?
We have created a Crunch Guide with information on sourcing your produce, ways to connect to curriculum, a press release template to help you share your Crunch with the local community, and more!
Click here to register and join the Crunch! You will receive an email with a link to download the Crunch Guide upon submission of the form.
National Events and Webinars
National Farm to School Month
October 2018
National Farm to School month is here! The National Farm to School Network has free resources, planning materials, activity ideas and a national calendar of events with ways you can get involved in October. Check out their *new* Farm to School Month Celebration Toolkit and download resources at
farmtoschool.org/month
. Does your organization want to be part of this year's National Farm to School Month campaign? Sign up to be a Farm to School Month Outreach Partner at
farmtoschool.org/monthpartner
.
National Farm to School Network Webinar: Results from the 2018 National Farm to Early Care and Education Survey
October 11, 2-3pm EST
The National Farm to School Network (NFSN), in partnership with Michigan State University Center for Regional Food Systems, launched for the 2018 National Survey of Early Care and Education Providers in the spring of 2018. Over 2,000 ECE providers from across the country responded and shared information about current farm to ECE initiatives, motivations for participation, challenges to starting or expanding farm to ECE, and more. Join the National Farm to School Network and Michigan State University Center for Regional Food Systems to hear about the survey finding and learn how you can use the results to promote farm to ECE in your state and community. This webinar will be recorded and archived for future viewing.
Register here
.
Grants, Funding, Resources, and Other Opportunities
Whole Kids Foundation - US Gardens Grant Program
The deadline to apply is October 15, 2018.
Created in partnership with FoodCorps, the Garden Grant program provides a $2,000 monetary grant to support a new or existing edible garden at either a: K-12 school, 501(c)(3) Non-profit working in partnership with a K-12 school, or 501(c)(3) non-profit organization.
Learn more and apply here
.
Whole Kids Foundation - Bee Grant Program
The deadline to apply is October 31, 2018.
The Bee Grant program allows for a K-12 school or non-profit organization to receive support for an educational bee hive. Four grant options are available, and all include remote consultation and assistance with Beekeeper partnership from The Bee Cause Project.
Learn more and apply here
.
Annie's Grant for Edible School Gardens
ASAP's mission is to help local farms thrive, link farmers to markets and supporters, and build healthy communities through connections to local food.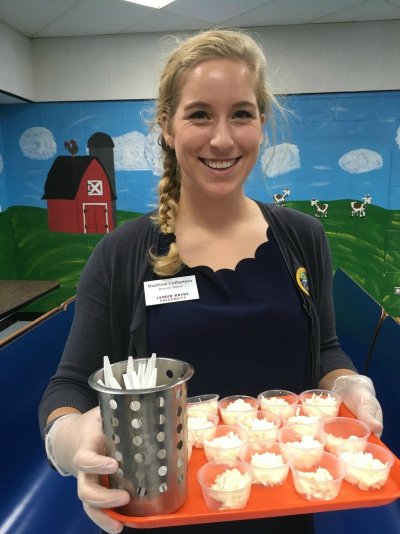 Maddie at Tasty Tuesday in Burke County Public Schools



As part of our Growing Minds @ University project, the Growing Minds team is a preceptor to Dietetic Interns during their community rotation. This fall Maddie from Lenoir-Rhyne University worked with us to provide local food and farm to school activities to our community. As part of her time with us she compiled some of her favorite fall recipes using local produce.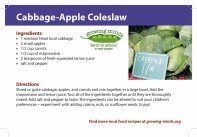 If you work with a preK–12 school in the Appalachian Grown region, you are eligible to come by our office and pick up Get Local @ School recipe cards and "I tried local..." stickers. Our office is located at 306 West Haywood Street, Asheville, NC 28801, and we are open from

9 am to 5 pm,

Monday through Friday. One class set (25 stickers and 25 recipe cards) of each monthly fruit or vegetable product is available for free to any individual working with children in the region.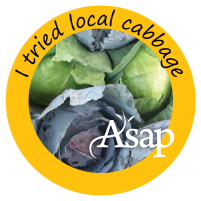 FARM TO SCHOOL CHILDREN'S BOOKS OF THE MONTH
The Scarecrow's Hat
by Ken Brown



The scarecrow has a hat that the chicken admires, and will gladly trade it to her for a walking stick. This begins the chicken's quest to find items to trade among her farm friends that will make them all happy.

Ana cultiva manzanas/Apple Farmer Annie
by Monica Wellington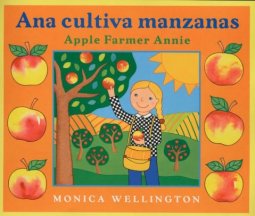 Written in both Spanish and English, this book is a great introduction to apple production for young readers. The story follows a young apple grower from the farm to the market and ties in with math and science education. A great book for the classroom!

Chicks and Salsa
by Aaron Reynolds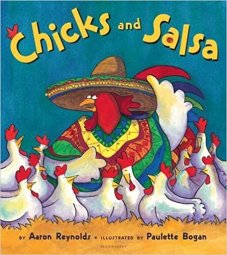 The animals on the Nuthatcher's farm are tired of eating the same thing every day. One day, the rooster watches a cooking show and learns to make a delicious salsa that stops everyone's grumbling. This book includes a recipe for Rooster's Roasted Salsa.

Find more farm to school children's literature in our Growing Minds library.