Just a suggestion : Do some sketching, a craft, clutter clearing, give yourself a pedicure, or download and take a walk as you have a listen to this podcast with Sketchbook Skool guru and prolific writer, Danny Gregory and myself - We talk about perfectionism, comparison, and how Danny sometimes doesn't like his books: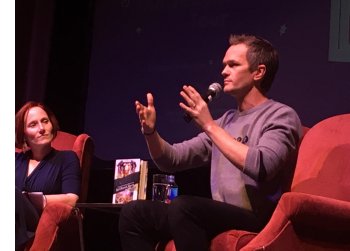 Hi Creative Friends,

Over the weekend I saw the multi-talented star and author, Neil Patrick Harris speak here in San Diego.

During the questions and answers portion someone asked how, as a child star, he made the transition to successful adult star, because in many cases that doesn't happen. He said he focuses on the process - the process of acting, writing, creating, dancing, that way he doesn't have to deal with mixed bag of fame or anyone liking him. He's a focused, determined process guy having a good time.



Good advice. Now how do we apply that to us?


Everyone is always talking about the journey not the destination, but how does that work? I know! We ask questions without needing an immediate answer because our creative subconscious LOVES questions, but be awake because it also answers ones that don't work for us, like "How come I never feel like I'm doing enough?" Or "How come I can't do creative stuff as well as she does?" "Why is there never enough time to get to my creativity?"

Although it's common to ask those questions, (so don't beat yourself up if you do), there are questions that will serve you better because the answer those questions create, feelings, and behaviors that keep you stuck. We want to create answers that help us... create.



This is what I do to love the process and persevere:

I don't expect I'll make a leap from one way of operating to a new way immediately. I can enjoy the process 30% more than usual, but not 100%. Going for 100% makes me give up because it's not realistic. It's like thinking you'll firm up your thighs after the first work-out with that crazy thigh-firmly machine, yet changing your approach to creating is not as tangible as eventually seeing a muscle form so it requires more vigilance. Actually, after doing this for years, I focused on loving process pretty close to 80%, it's practicing worth the consciousness to do this - it's an incredibly liberating experience.
I ask myself: What would it feel like to love the process more than my attachment to the way it needs to look? Once asking that question, without even realizing I have an answer, that wily subconscious will have just more often present me with the feeling of love for what I'm doing without me even having to know an intellectual "why?" More enjoyment means more perseverance and that's the key to my success, Neil's success, and yours as well.*
Other questions: What would it feel like to feel like I'm good enough for right now?
What would it feel like to honor my process and not compare myself with others?
When would be good to find a little space of time to be creative? What do I love about my creativeJust ask... the answers will come in time.
I decide at the beginning of the process how I want to feel. I call it "Process Fuel" because these feelings fuel my process. And no matter what happens with the final product, I will have been in a state I enjoy rather than pressure and criticism, thus, *I'll show up more : Curiously mischievous? Serenely inspired? More here with a free PDF of Process Fuel to cut-up, put in a jar, and pick each time you remember. I mention this in detail in my last book, The Muse is In: An Owner's Manual to Your Creativity.
Creativity Out There in the Cybersphere:


An very fun adventure in drawing stick figures!

PDF of Process Fuel (same as the one in the article above. See it for instructions if you just happened to skip over it ;) I know you)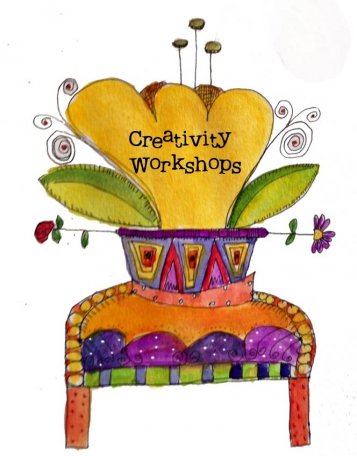 November 1-4, 2018


SKETCHKON 2018 PASADENA is filling up fast!!

For three fun-packed days, we'll experience a non-stop smorgasbord of rich visual presentations, inspirational talks, collaborative art projects, technical demonstrations, sketchcrawls, and one-on-one advice.
For the first time ever, over five hundred creative folks — including many top sketchbook artists from around the world — will gather in sunny Pasadena to celebrate our art. I will be giving a keynote and a workshop*. SIgn-up soon!
Danny Gregory, Austin Kleon, Jane La Fazio and many more instructions will be there including your tribe. Hear from Danny here.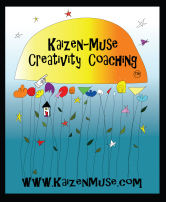 Mondays, January 28 - May 20, 2019

Become a Certified Kaizen-Muse Creativity Coach
And now for a very DIFFERENT way to learn to mentor people using creative tools, take your creativity (and your life) to a whole new level, and create another stream of income. Using intuition, imagination,
in-session experiences. This tax-deductible investment pays off in many many ways. More here on KMCC, payment plans available.
The training begins every August and January. Message or email me to apply.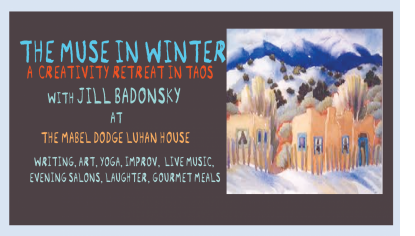 February 15- 19, 2019
The Muse in Winter Taos Creativity Retreat

in

February fills every year. 16 max to keep it intimate and get to know people. Especially made user-friendly for introverts and those worried about what the hell a creativity retreat is... You get pampered, inspired, well-fed and entertained!



It's a good time to sign-up for the Muse in Winter Retreat. If you start a monthly payment plan, the registration is easier to complete. Winter is especially a cozy time to bring the creative process out of hiding
Writing, art, improv, laughter, a private concert, reconnecting with your creative self, transcending the world and finding fun. kindred spirits. For people who don't THINK they are creative, those who want to expand their creativity, and anyone who wants to be pampered and stay where creative greats have gone for many, many years for creative restoration.
. More here


Find Your Creative Soul in PARIS!
September 12- 16, 2019


If you've been wondering how to get to Paris... here's a great idea for you. Includes:
* 5 Nights at Hotel Henry IV Rive Gauche
* Breakfast for 5 days
* 4 Hosted Dinners including Farewell Dinner on Bateau on the Seine
* 2 Hosted Lunches
* Entrance fees to Musee Rodin, Musee d'Orsy, Eiffel Tower with Champagne at the Eiffel Tower Champagne Bar, Transportation to Giverny, Entrance to Monet Gardens, Metro Tickets
* Morning Yoga
* Photography, Writing and Watercolor Workshops with Jill Badonsky
* Tax and Fee


Limited to 10 people. email or message me if you want to be added to the list of enlighteded and interested people or to hold your space. Deets will go out shortly.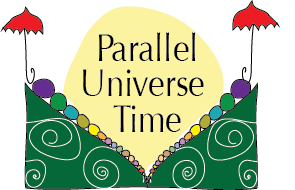 Parallel Universe Time Mondays!
Tenth year anniversary! An hour every Monday at 8 am pacific/11am eastern to get to your creative work or anything you've been putting off. This is a sacred, grounding time where we hold the space for each other to focus. It's been happening for nine years now. No charge. All are welcome Save this link and show-up whenever you like:
Join from your computer or tablet: https://zoom.us/j/632116972 (cameras are off)
Or iPhone one-tap :
US: +16465588656,,632116972# or +16699006833,,632116972#
Or Telephone:
Dial(for higher quality, dial a number based on your current location):
US: +1 646 558 8656 or +1 669 900 6833
Meeting ID: 632 116 972
International numbers available: https://zoom.us/u/cQ40oRm5e


The Writing Club:
Try it one month for free For the structure you need and the odd-ball irresistible prompts inspired by The Awe-manac and The Muse is In: An Owner's Manual to Your Creativity, join a low-pressure writing club that provides that all important impetus and inspiration to keep your practice alive. The more you write, the more you ENJOY writing, and thus you write more. Click write here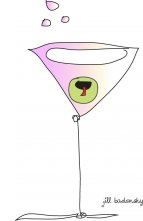 Life is a cocktail of breathtaking beauty, heartbreak,
varieties of chocolate, stubbed toes,
The Beatles, drastically wrong directions,
kindness, misaktes, resilience and corn chips...
it's poetry that doesn't always make sense.
It's speaking up for things that mean something to you.
I'm sipping the next stanza slowly so it doesn't burn my lips this time.
Imbibe in the experience - it's all fodder for writing, art, and creativity. Cheers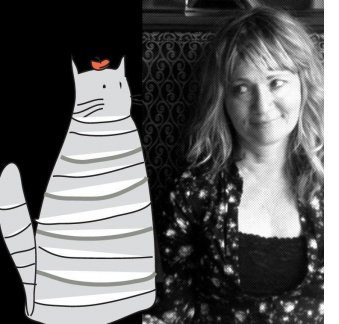 Jill Badonsky, M.Ed. is founder and CEO of the Kaizen-Muse Creativity Coaching Certification Training founded in 2004, multimedia artist, yoga teacher, and author/illustrator of four books on creativity.