A few months ago, I committed to learning a new language in the interest of doing something I've never done before. Every lesson and study session is an opportunity to experience the discomfort and distress of learning something unfamiliar and I am fascinated at how tiring, disorienting, and challenging the experience can be.
The language I am learning to speak is Indonesian and part of what I'm discovering is the way words are arranged and how these meanings feel different to me than English phrases. For instance, when we offer gratitude to someone we say, "thank you". We directly acknowledge a person from whom we perceive we have received something.
The Indonesians say, Terima kasih**, which literally translates into—receive give. The feeling of this is quite different in that there is no you and no me in these words, just the movement of receiving (inward) and giving (outward). In these gestures of receiving and giving, an ongoing, object-free dynamic awakens. You-I-We are the movement of receiving and giving.
November being Thanksgiving month, I researched the translation of thank, which comes up terima kasih. So I wonder, how will this holiday will feel by orienting to it as time to honor all the receiving and giving movements of life this past year?
What have you and are you receiving?
What have you and are you giving?
At MBR in honor of November and Thanksgiving, we hope you will join us in person for a class, workshop, festival, or private session, so we can continue learning together more and more ways of receiving and giving...….and further extend our presence of receiving and giving into our world.
Please read below for November & December highlights. See our website for more details.
Terima Kasih
from the fullness of our hearts,
Mary Abrams &
All at Moving Body Resources
**Pronounced t-air-ee-mah kah-see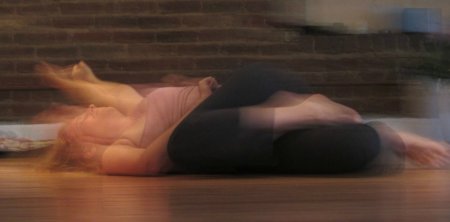 MOVING BODY INNOVATIONS
Taught by Mary Abrams
Thursdays 10 am - 12 pm (No class Thanksgiving Day)

Fees: $30/single class
$130 / 5 class series
See info below.
MOVING BODY HEALING
Monday November 26, 6-8 PM
Thursday December 13, 6-8 PM
$30 single class
ALL ABOUT ATTENTION
Nov 16, Dec 14
HEART-CENTERED TOUCH FOR MEN
Led by Adam Brown
Thursdays 8pm - 10pm (pre-registration required)
212-366-9025
adam@heartcenteredtouch.com
KUNDALINI YOGA & MEDITATION
Led by Nicole Smith Levay
aka
Dharambir
Fridays 5:30 - 6:45pm



Call, text, or email to RSVP:




(646) 926-0304


nicole@thepowerwithinhealing.com
Moving Body Festival 2018:
Engaging Somatic Realities!

ONLY 10 DAYS and the FESTIVITIES BEGIN!!!

November 9-12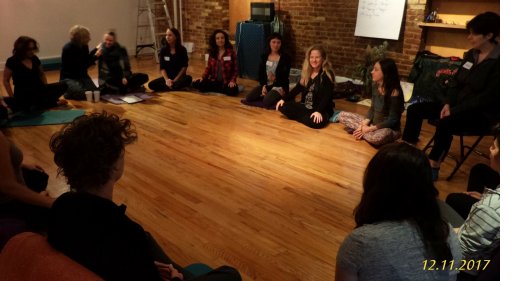 Including

a Saturday evening performance by Watermark Arts.....
Friday, Nov 9:
Mary Abrams, Stuart Garber, Melissa Neidich, Ellen Cohen, Clare Maxwell, Susan Sinclair, Hanson Tse, Sarah French, Kima Kraimer & Ayako Sho

Saturday, Nov 10:
Jennifer Maeve Moloney, Kathy Benners, Megan Bathory-Peeler, Sara Mulry, Sofia Sundquist, Lillian Stamey, Lindsay Gilmour, Tal Halevi

Saturday Evening Performance: Watermarkings….
Somatic inspired dance & poetry from Watermark Arts
Performed by: Megan Bathory-Peeler, Ellen Cohen, Elaine Colandrea, Melanie Gambino
Sunday, Nov 11

:
Bobbie Ellis, Valerie Green, Gena Rho-Smith, Caryn Heilman, Melanie Gambino,

Kathleen Brazie

, Ali Fischer, Eden Fromberg
Monday, Nov 12:
Corazon Tierra, Mary Abrams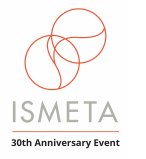 We are proud to be sponsored by

The International Somatic Movement Education and Therapy Association,

as one of many world-wide events celebrating ISMETA's 30th Anniversary!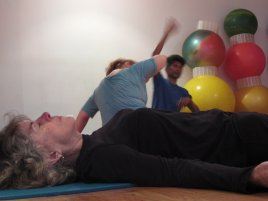 Taught by Mary Abrams & Colleagues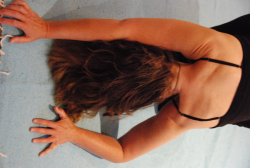 These classes are an amazing opportunity to awaken your senses, experience your body as movement, interrupt your habitual ways of thinking and feeling, and to develop new clarity, awareness, strength, and liveliness in your entire being. We will explore with breath and sound play, sensing, feeling, micro-movement, expressive movement, and deep stillness.
Beginners are welcome anytime.
Every Thursday 10 am-12 pm (No Class Thanksgiving day)
Drop-ins welcome to ALL classes.
Fees for 2018:
$30/single class
$130/ 5 class series
Pre-registration via email or phone 24 hours in advance is appreciated but not necessary.
TO REGISTER via email or phone contact:
mary@movingbodyresources.com

or 212-206-7542
Taught by Mary Abrams

Monday Nov 26, Thursday Dec 13,
6 - 8PM
This class explores the questions, "What is healing? Who is the healer? Who is healing? Can healing occur if nothing needs fixing? Can healing occur if no one has special powers? Or if everyone has special powers?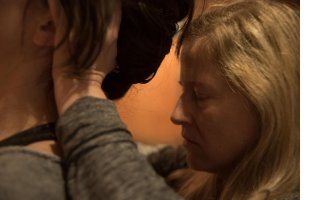 During these sessions all participants will be invited to explore themselves moving, sounding, breathing, and being in the space as healers, as being healed, and in endless creative roles appearing and disappearing for no rational reason. Participants will be invited to bring their special, sacred, and mundane objects to heal with, along with fabrics, singing bowls, shakers, candles, water, and all other items in our healing space. Together we will discover the mysteries and meanings of healing.
This class is inspired by Mary's lifelong creative explorations in the mystery of being and ongoing Somatic Movement practice.
$30/single class
$130/ 5 class series
TO REGISTER via email or phone contact:
mary@movingbodyresources.com or 212-206-7542
Friday, November 16
7pm
This will be our only Salon for the fall. We have an amazing group of performers, please join us for an evening of heartful, soulful, intelligent, playful, and creative expression.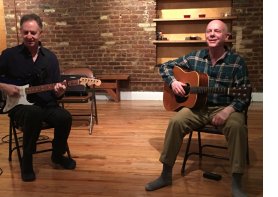 November 16th performers:
Eat, drink, receive, exchange
and share in the creative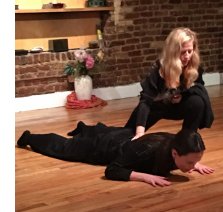 Suggested Donation: $10-$20/person
Bring snacks & a beverage (or more)
& WORKSHOPS:

Led

by Mary Abrams
December 7 - 9
Friday 2 pm to Sunday 5 pm
Fee: $225
During this weekend of silence, we will deepen our awareness of inner silent level body experience with breath, sound, and movement to facilitate the interruption of habits of thinking, feeling, and relating. Letting go of exchanging words, we will dwell with the inner pulsing, murmuring, oozing, and soft vibrancy of our living bodies.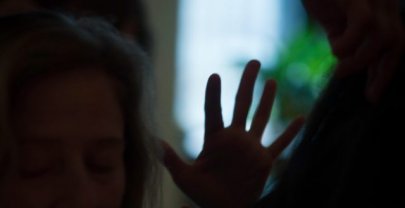 We gather on Friday afternoon to review and practice a sequence of breath, sound, and movement that becomes our mantra for diving into silence.
We will have a dinner break and return without words to commence our silent exploration which lasts until Sunday between 3-4 pm (2 nights & almost 2 days!). We will emerge from silence back to words, sharing reflections from our journeys and cultivating support for what is comes to life from our silent level experiences.
TO REGISTER via email or phone contact: mary@movingbodyresources.com or 212-206-7542
Stillpoint Biodynamic Craniosacral Therapy Foundation Training

Taught by Clara Favale
Starting January 2019
A practitioner training in Biodynamic Craniosacral Therapy consisting of ten five-day modules. Based on the teachings of Franklyn Sills who has pioneered the theoretical and clinical teaching approaches used in this training, Franklyn continues to be instrumental in updating the materials and class curriculum supporting this training. He will be joining us with select video-conferenced lectures.
For more information, prerequisites, and to request an application please contact Clara Favale:
cfavale@stillpointcst.com
212.532.8539
KUNDALINI YOGA & MEDITATION "Friday's Happiest Hour!"
Led by Nicole Smith Levay
aka
Dharambir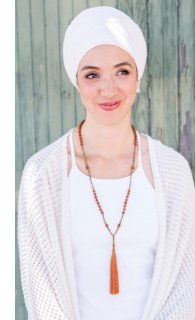 Why try to beat the

Friday

"rush", when instead you can finish your work-week at ease, and kick off your weekend with relaxation, clarity, and confidence? Kundalini Yoga & Meditation as taught by Yogi Bhajan offers a unique set of exercises that generate and organize energy, and deliver you into a greater state of awareness. These exercises, called Kriyas, include meditation, chanting, breathing, and specific yoga poses. The classes work on strengthening your nervous system, balancing your glandular system, purifying the body, and calming the mind. Also, within the practice are built-in moments of stillness where we sit quietly and awaken to our Self.
Join Nicole Smith Levay aka Dharambir, for a somatically informed and trauma sensitive voice in this great lineage of these therapeutic teachings. Sat Nam!
Call, text, email to RSVP:

MBR has wonderful spaces for teaching
and healing arts of all kinds.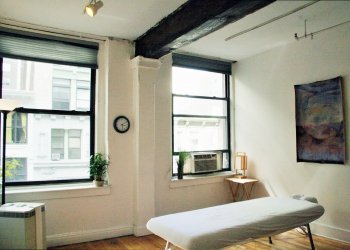 MBR has 3 office spaces and 2 group spaces available by the hour and by the day. Any space can be rented for one time, one hour, a few hours, a full day, an entire weekend, or for ongoing classes.
Our 3 offices are ideal for a variety of private practice sessions. Our 2 group studios -- 400 sq. ft. Small Studio and 1300 sq. ft. Large Studio -- are great for classes, workshops, and other group events.
The more you rent, the better your deal!
Office rates begin at $30/hr for 2018.
Movement Studio rates range from $47 to $130 / hour.
Email:

services@movingbodyresources.com


or
call Greg at (212) 206-7542 - Mailbox option 2
Please Note: If you contact us after

7 pm

, on weekends, or at short notice please email rather than call.
Photo by Barbara Schaefer
112 West 27th Street. Suite 402.
New York, NY 10001.
(Between 6th and 7th Ave)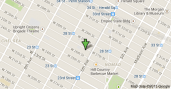 Phone: (212) 206-7542

services@movingbodyresources.com