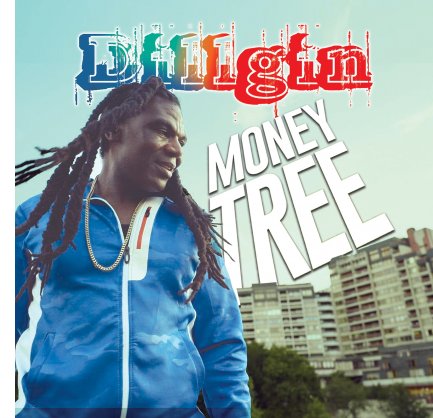 NEW EP OUT NOW

MONEY TREE

Released on 10/9/18

LISTEN HERE: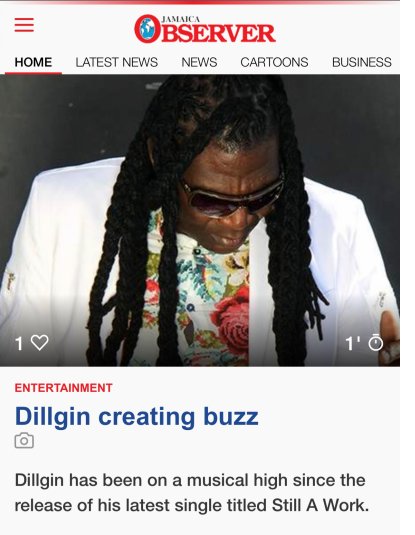 8/04/17
"Dillgin Creating Buzz"

Dillgin
has been on a musical high since the release of his latest single titled "
Still A Work"
"The track is co-produced by the singer and Jimmy Ricks for Wall Streetz Records."I am doing a lot of promotion in support of this song and it's paying off big time. Right now Still A Work is getting a lot of support from DJs all over the Caribbean, North America, Europe, the UK and Brazil. I'm pleased with the response it's getting," he said.
Dillgin's international fan base is growing steadily as he recently completed a series of shows in Brazil. "Last month I was invited by a Brazilian entertainer by the name of Jahgun to perform in Brazil. It was a tremendous experience I did three shows in Salvador, I did one in Brasilia and one in a place called Sao Luis. I also recorded songs with musicians from Brazil," said Dillgin.
"The people in Brazil love reggae music a lot; they gave me a warm reception. I'm looking forward to returning very soon," he continued.
Last month Dillgin released a new single titled Heart of Mine. He has upcoming performances in the UK and Europe."
---------------------------------------------------------------------------------------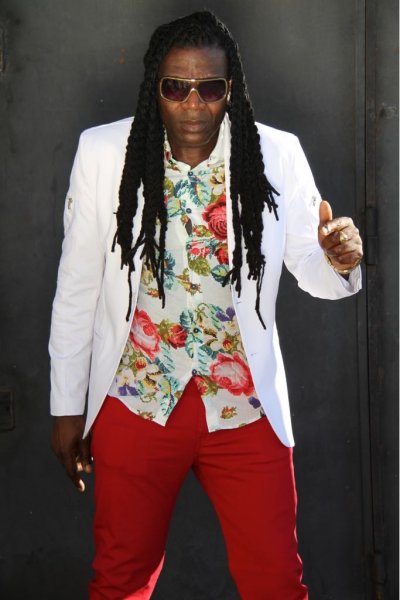 Dillgin is the consummate performer and artiste. Dillgin's music speaks to his goal of being an agent of change, using his music to spread a message of LOVE, TOLERANCE, PEACE, INSPIRATION and THE SUPPORT OF OTHERS. With a repertoire of original songs unparalleled only by few of the greats, he is also comfortable doing cover versions of songs that speak to him on a spiritual and emotional level adding his own unique flavor his experiences have wrought to whatever song he decides to draw from. Dillgin is constantly, tirelessly pushing himself to evolve as a person and as a musician. Dillgin can be found almost always in rehearsals or in the studio, when he isn't off writing or performing.
Relocating to California in 2010, Dillgin started over with a renewed focus on his music. He has opened for and collaborated with California Rock band, Urban Classics; consulted and worked with renowned musician Derrick Barnett, from Sagittarius and Statement Band; He also recorded with guitarist Aurelien Metsch of Wadada Music; and Producer Prynze of Paran Sounds, to complete his new album, New Day, that showcases his musical and spiritual evolution, as he give a very personal and uplifting insight into his struggles, determination, redemption, and commitment to the Most High, his family, his music, and his fans.
Dillgin is poised to be a force to be reckoned with within the Reggae music industry. With a more mature, honed and sharpened sound, filled with emotion and notes from his life experiences, his authenticity and his unique ability to draw people in, to captivate audiences with his dynamism, emotion and talent, it is extremely hard to deny that Dillgin is about to take the world of Reggae Music by storm.
Dillgin hopes his music will remove boundaries and build bridges regardless of race, color or religion, for people throughout the world delivering a message of LOVE and HOPE.
Jah Bless


2018 Has Been A Busy Year

for rising star Dillgin who performed

all over the US & Europe:

May 17 - June 27, 2018
Thursday 17.05. Hanover Germany
Friday 18.05. Köln - Germany
Saturday 19.05. Köln - Germany
Thursday 24.05. Hanover - Germany
Friday 25.05. Hamburg - Germany
Thursday 31.05. Hamburg - Germany
Friday 01.06. Hanover - Germany
Saturday 02.06. Belgum Germany
Thursday 07.06. Berlin - Germany
Saturday 09.06. Zürich - Switzerland
Thursday 14.06. Zürich Switzerland
Saturday 16.06. Bielefeld - Germany
Thursday 21.06. Stockholm Sweden
Friday 22.06. Gotland Sweden
Saturday 23.06. Gotland Sweden
US DILLGIN

EP TOUR Dates 2018
10/10/18 Dub Club - LA, CA
10/16/18 Club Station 1640
10/28/18 Citrus City Grill
12/01/18 Club Bamboo Complex